Botanical Skin Care Course
Botanical Skin Care Course
Get inspired, get crafty, and get ready, because we welcome you to join us in a remarkably rewarding, life-changing maker's quest to create your own good-for-the-body, sumptuous skin care products at home. We have taken the dreaming out of making your own herbal products and made it a reality for you – all while teaching you the many ways that herbs can benefit the skin both inside and out!
This course will empower you to create your own skin care recipes using botanicals and other safe, nourishing, and non-toxic ingredients. With over 200 herbal recipes in the course, you'll be well on your way to stocking your herbal cupboard with an array of customized herbal preparations that will make you look and feel healthier and more radiant.
Upgrade with our very special Botanical Skin Care Recipe Book, featuring 194 tried-and-tested, Herbal Academy-approved body care recipes! Inspired by the botanical world filled with illustrations that will dazzle your eyes and heart––it's a looker!

2-Month Payment Plan is available for course only – if you choose to enroll with a payment plan, visit the Goods Shop to purchase the Botanical Skin Care Recipe Book separately.
Description
Embark on this exciting skin care journey in the Herbal Academy's online Botanical Skin Care Course! As you'll soon discover, your skin is your largest organ, and it's important to overall health in so many ways. This delicate system is often overlooked in our total body care regimen, but the health and appearance of our skin can have a big impact on our physical and emotional wellbeing.
Fortunately, we have many beloved herbal allies that can help us support the skin. This course covers internal use of herbs in teas, tinctures, and foods, using an inside-out approach to skin care, as well as the use of topical herbal skin care products to soothe, tone, moisturize, and generally give a healthy, long-lasting glow to our skin!
Maintaining a daily skin care routine can also be a self-care practice of loving the skin you're in.
Through this course, you will explore the skin on a cellular and functional level—who would have thought our skin does so much for us and that it is connected to so many other body systems?
You will get a robust foundation in skin health, including anatomy and function, as well as nutrition and lifestyle tips to help you better understand the practices that influence the health of your skin. We'll be looking at the INSIDE of the body (not just the skin!)—learning ways that our organ systems affect skin health. This is an inside-out approach to skin care that is so crucial to our health as a whole.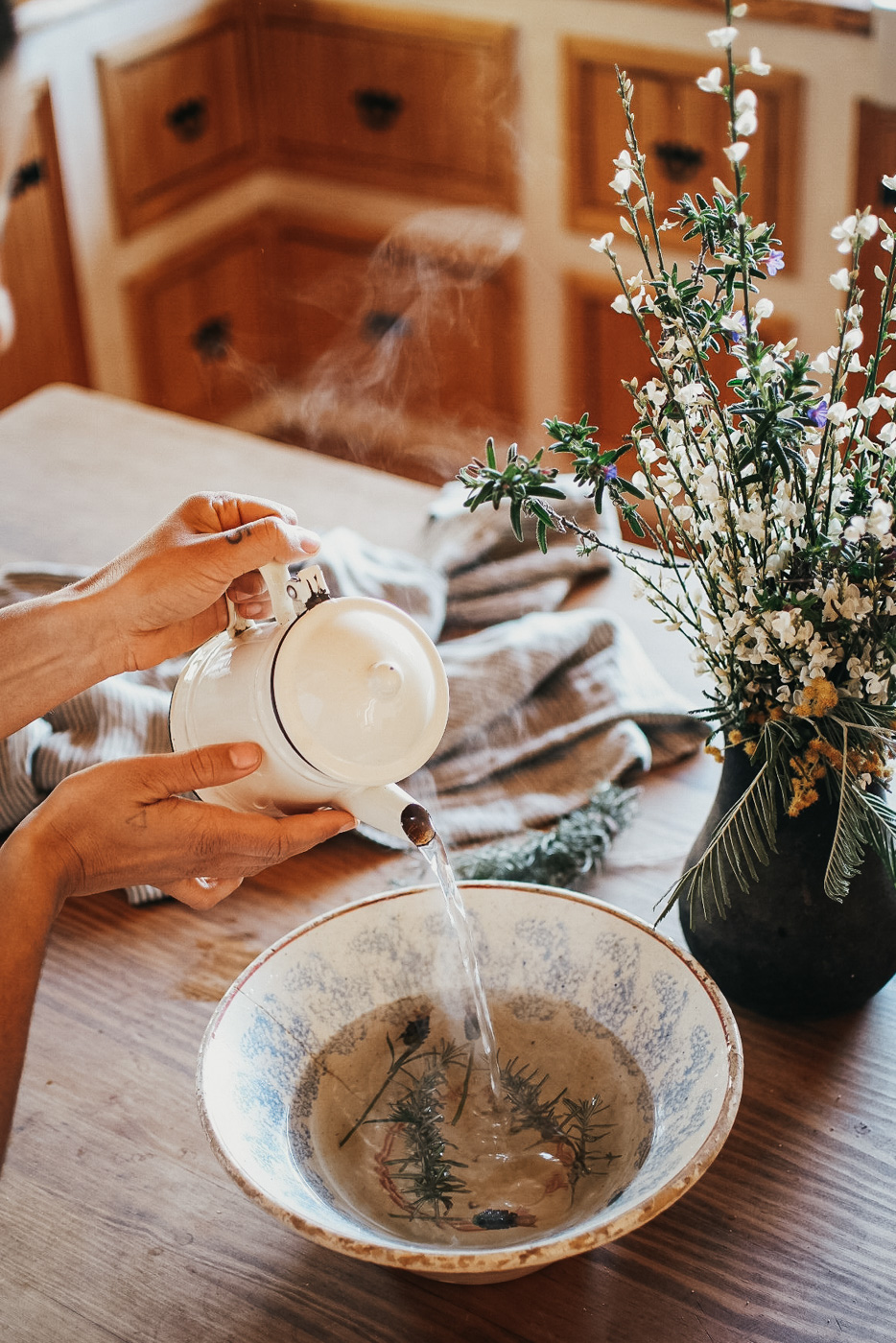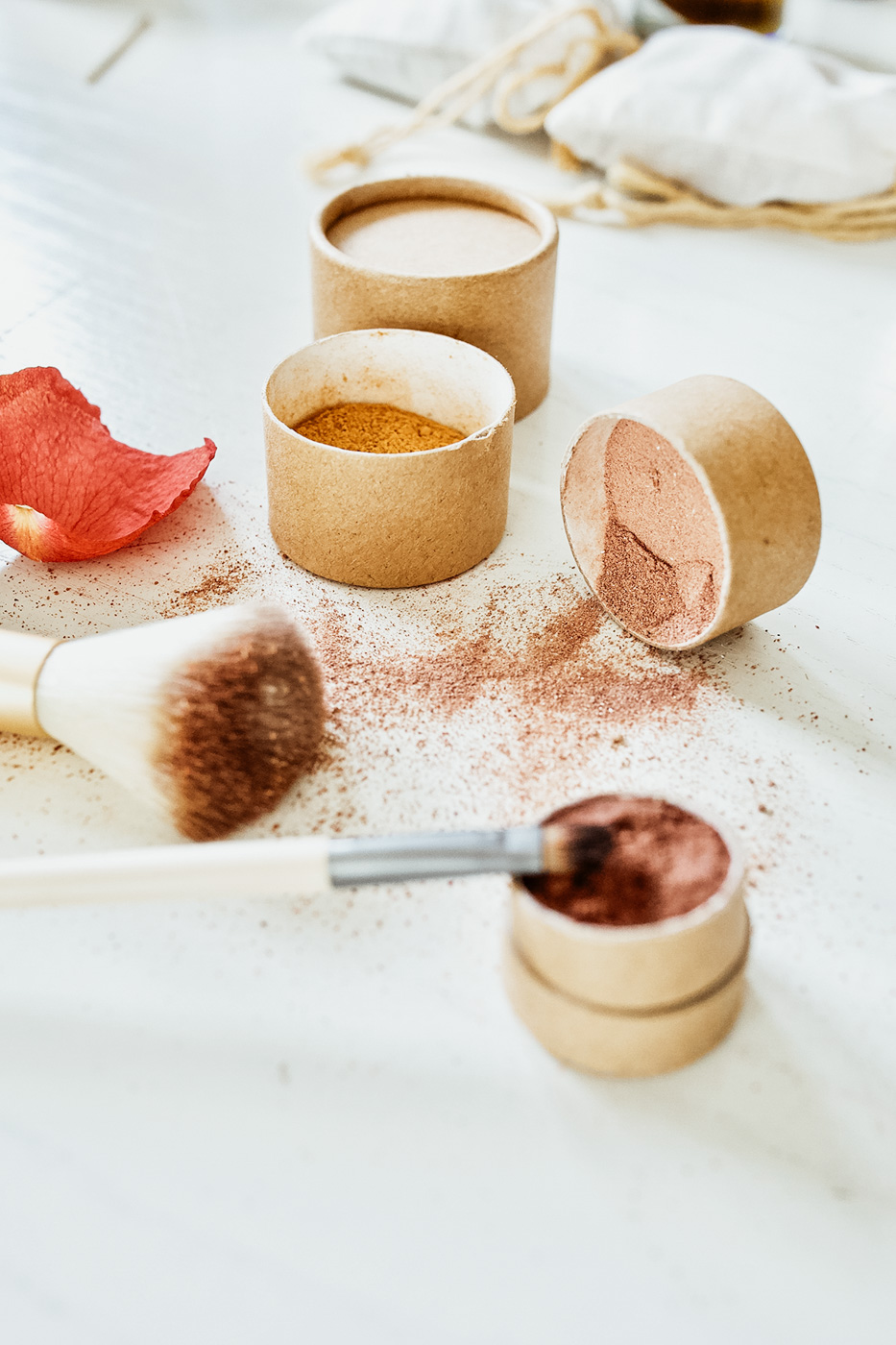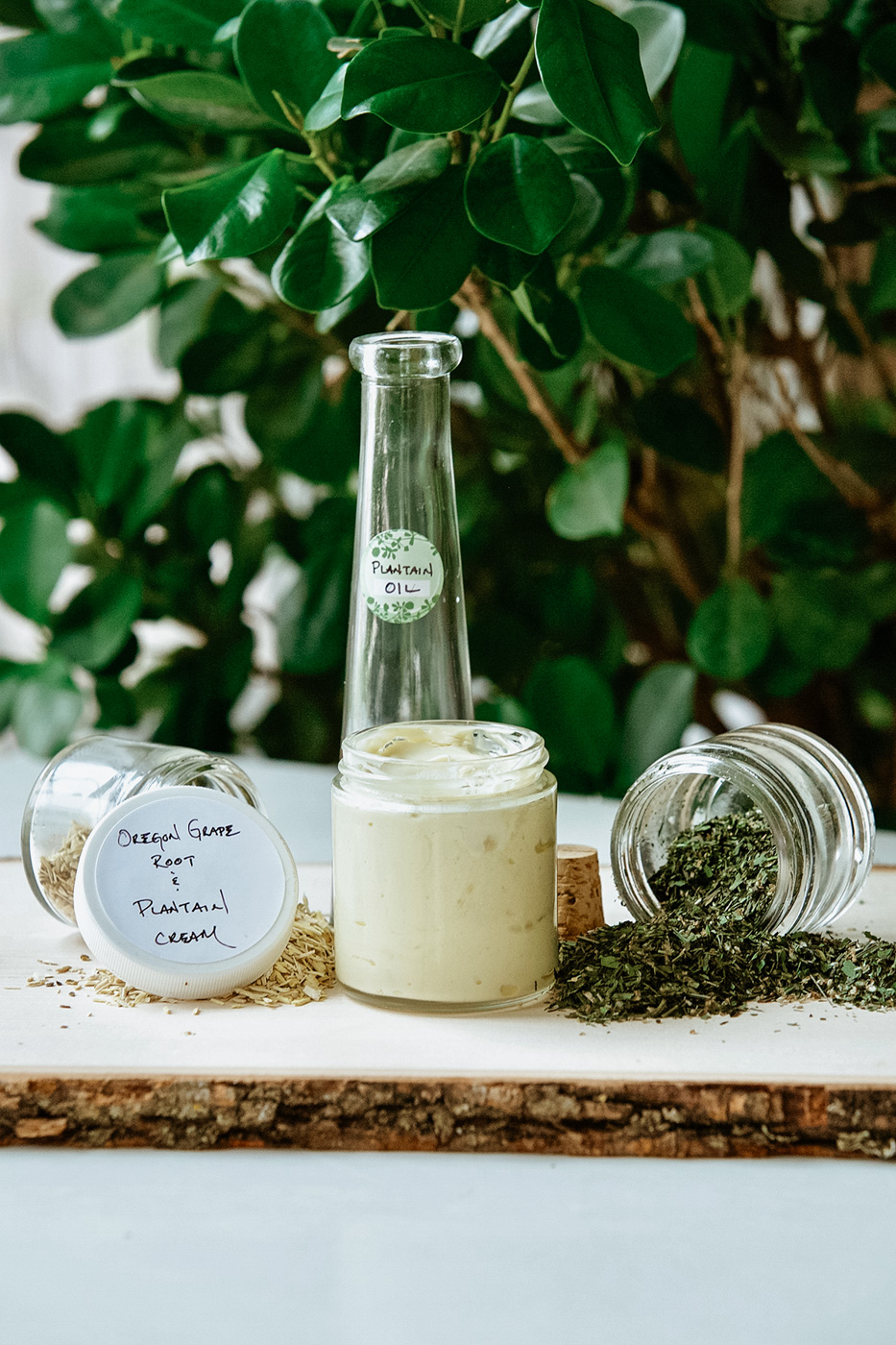 You will learn basic skills for designing, producing, and using homemade herbal skin and body care products. Detailed video and written tutorials guide you as you make botanical body care products, ranging from infused oils, salves, and creams to deodorant, soap, hair care products, and even some cosmetics, plus so much more. The Botanical Skin Care Course provides plenty of recipes to inspire your skin care journey, as well as suggestions for their use.
Through this course, you'll gain experience working with herbs and preparations that can be used to support acute and chronic skin conditions both internally and topically. We'll guide you to make connections between the skin and other organ systems, share information on nutritional support for skin health, and prepare you to create a complete skin care protocol for a range of skin types and concerns. You'll learn to bolster your internal health in order to maximize your skin health, and stock your herbal cupboard with an array of individualized herbal preparations to make you glow!
The very best part of this program, of course, is the recipes! This course includes over 200 recipes! So roll up your sleeves, let us take all the stress and uncertainty away, while you get ready to get your hands busy in the kitchen!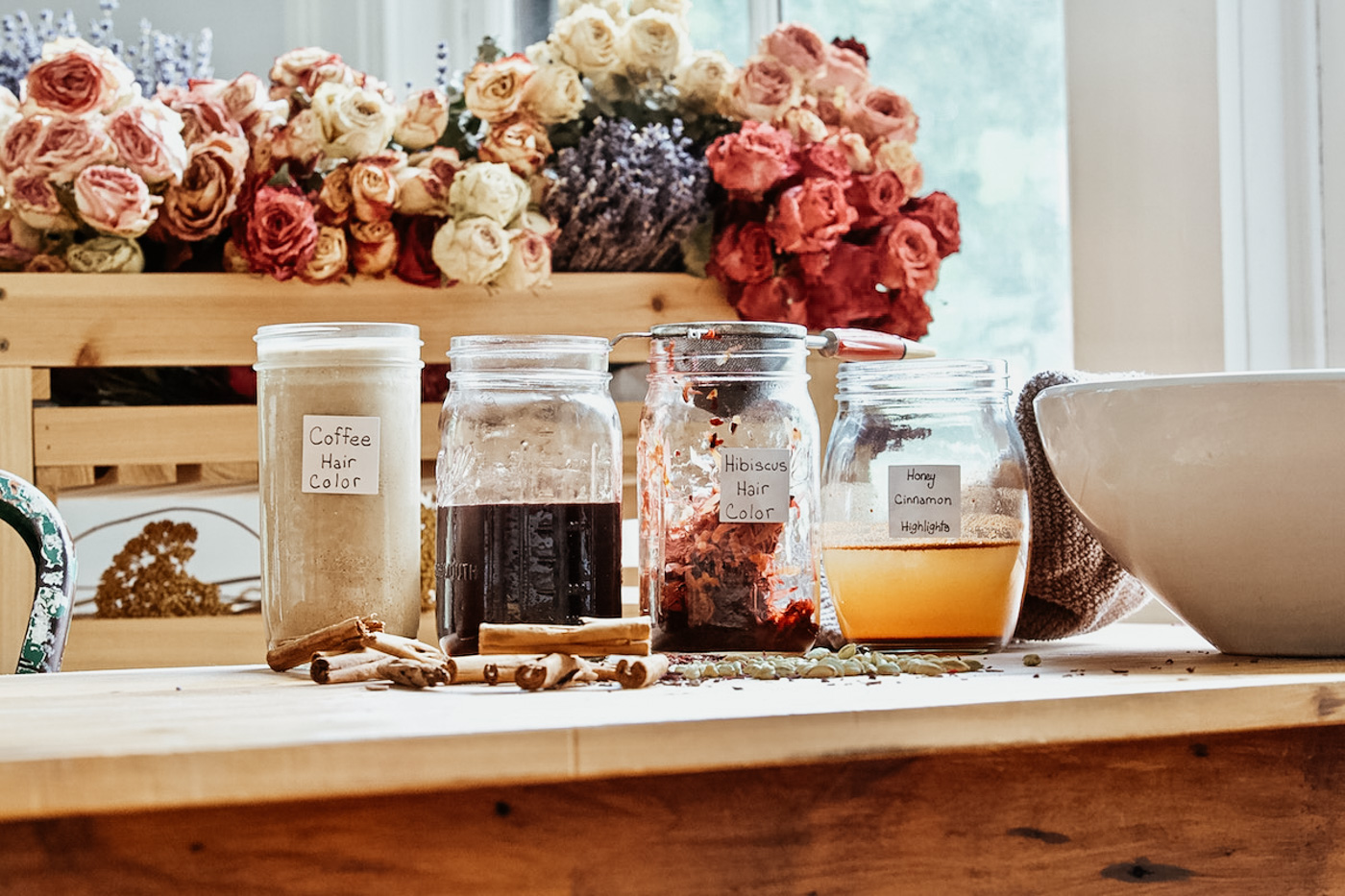 We're covering 200+ herbal recipes for skin care and beauty, from:
Upgrade with the Botanical Skin Care Recipe Book for just $29.99!
All of the body care recipes – 194 of them to be exact – are also included in our gorgeously illustrated, compact, herbalist-approved Botanical Skin Care Recipe Book! You can order this book with your registration so you can enjoy these recipes offline just as much as in your program!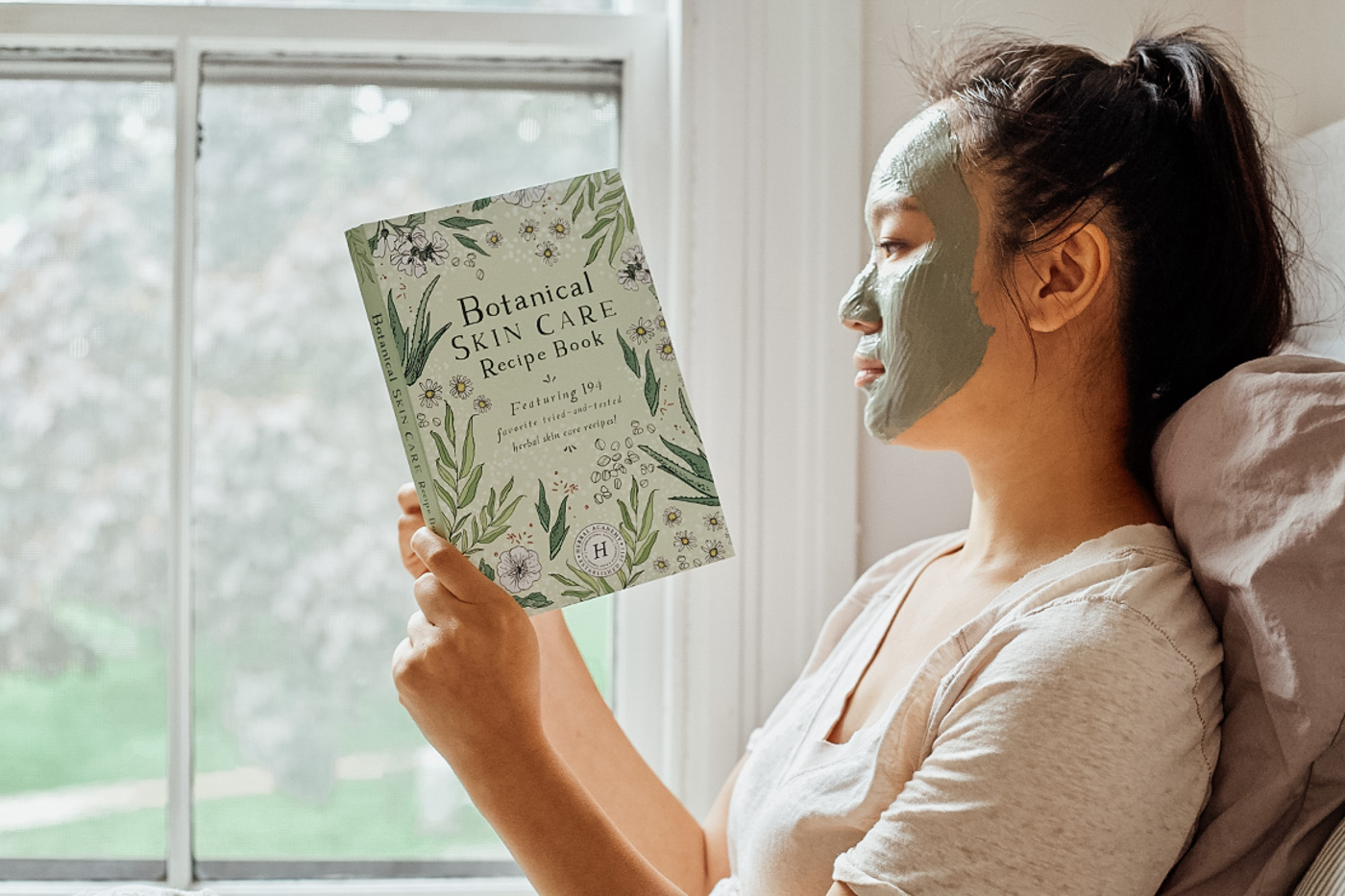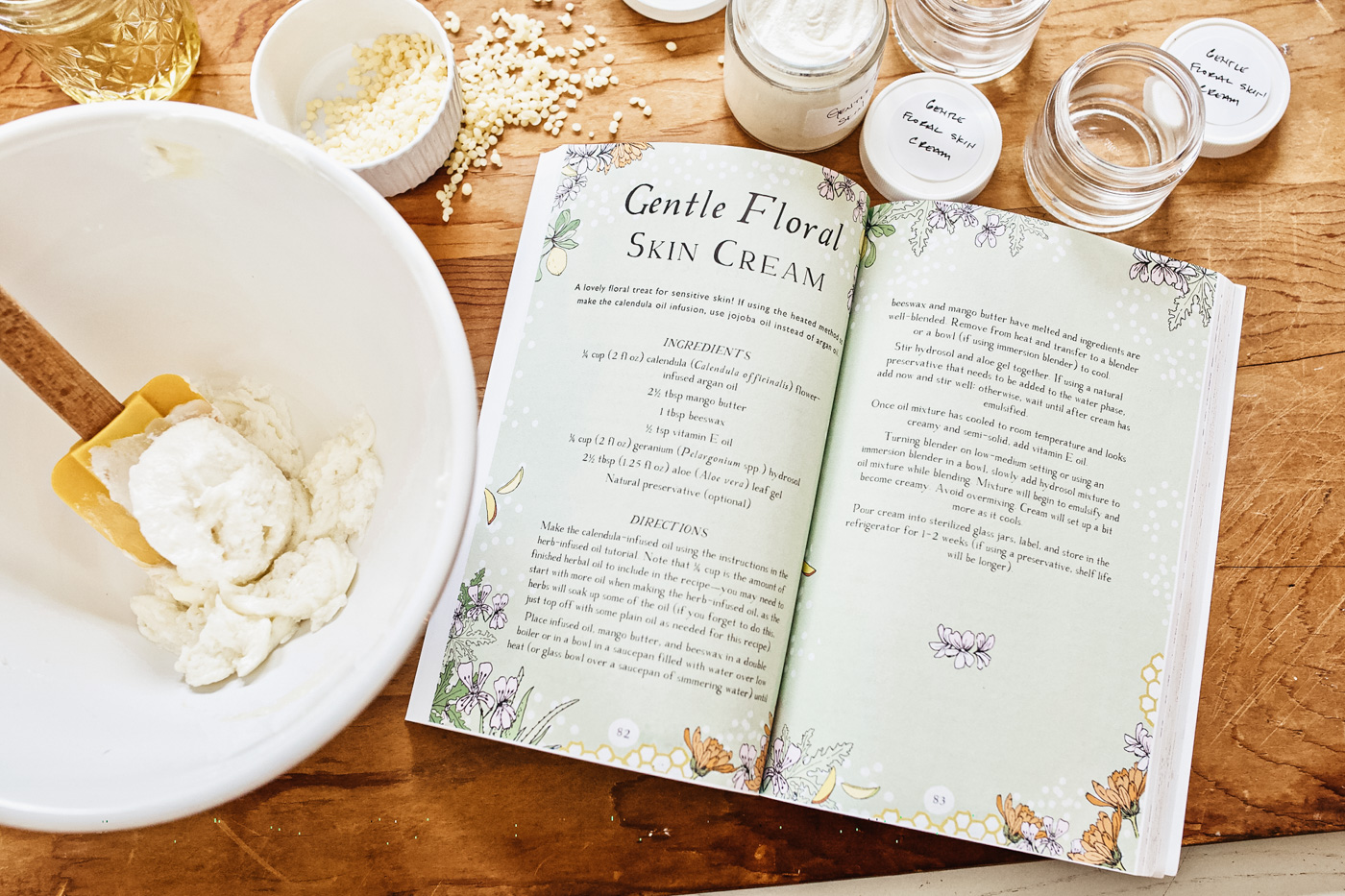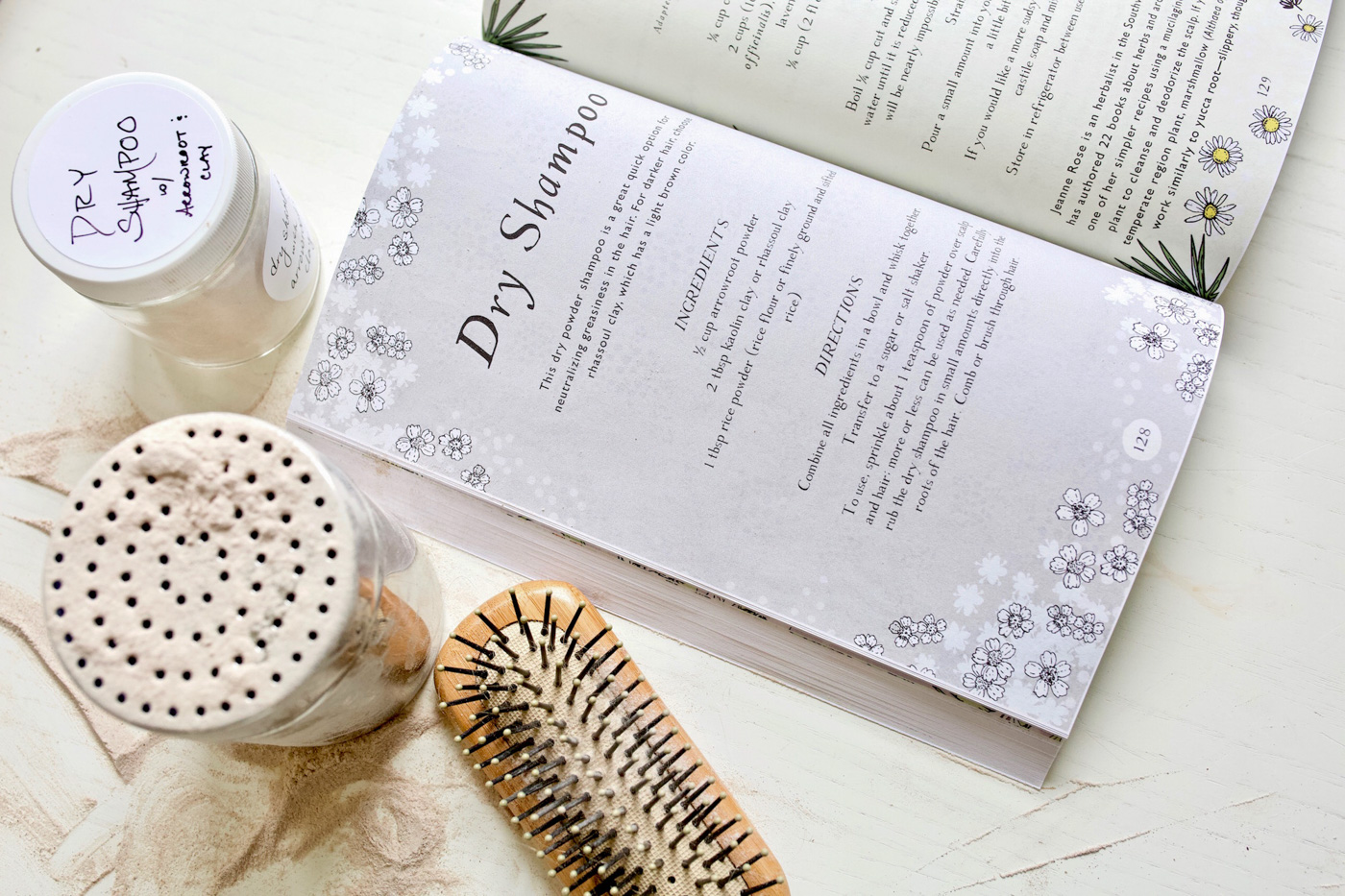 The Herbal Academy has done it again – producing a gorgeously laid out and incredibly useful resource for experienced and budding herbalists alike! The Botanical Skin Care Recipe Book is chock full of awesome, creative, do-able recipes ranging from shampoo, soap, and body lotion to baths, serums, toners, and salves.
– Maria Noël Groves, Clinical Herbalist and Author of Body into Balance and Grow Your Own Herbal Remedies
Benefits of this Course
The Botanical Skin Care Course Outline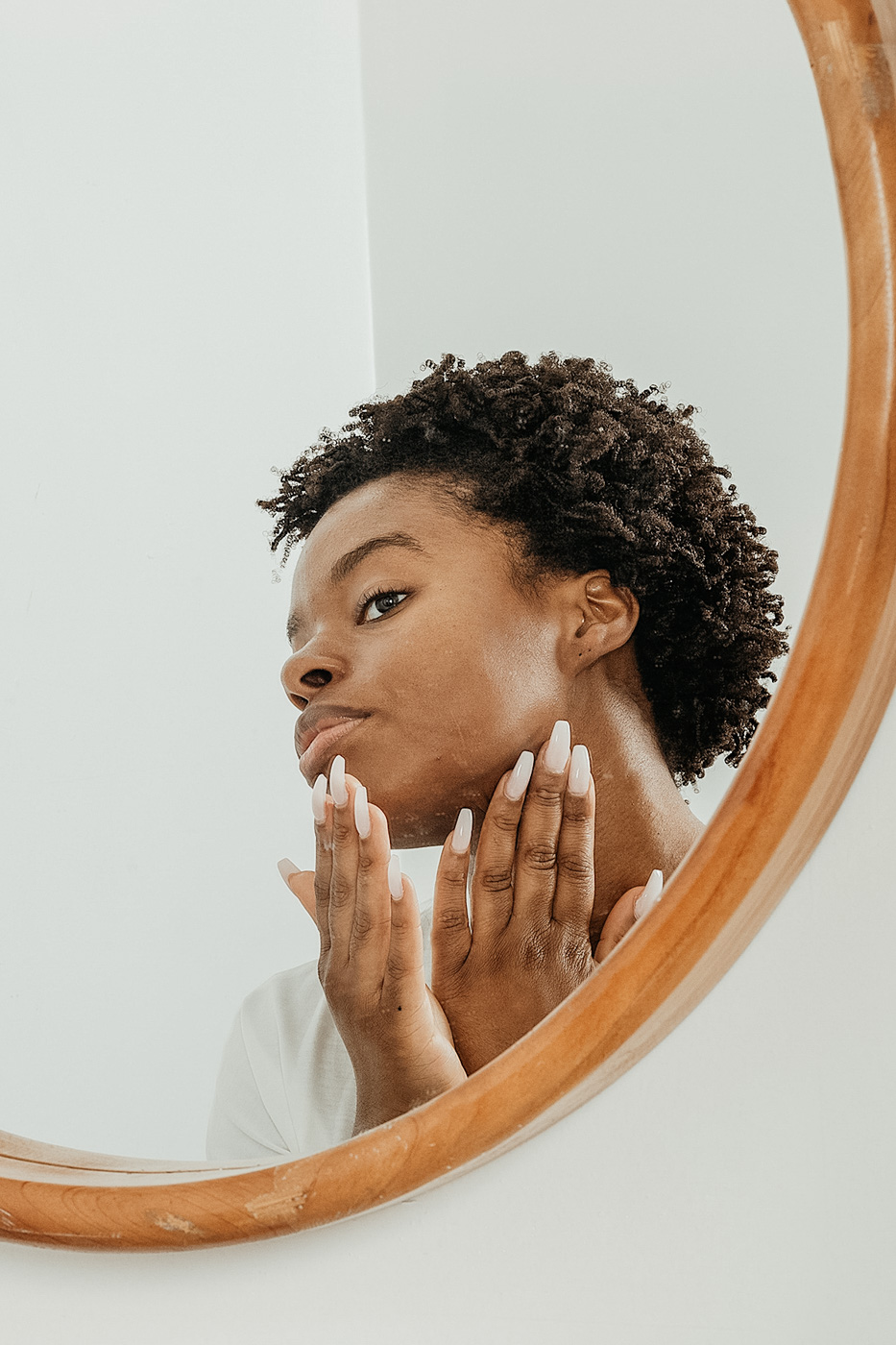 UNIT 1: INTRODUCTION TO THE SKIN
Take a trip down memory lane with a fascinating timeline of the history of skin care, starting 100,000 years ago! After that, you'll have an opportunity to take a look at your own skin and begin to get an idea of your own personal skin profile.
You'll get up close and personal with the skin as we zoom in and discuss basic anatomy and structure, with an emphasis on the many functions of the skin, from vitamin D synthesis to wound healing and immunity. You'll also gain insight on the skin's microbiome and discover how skin care products are absorbed into the skin, and even deeper!
Lesson 1: Getting Started with Herbal Skin Care
Lesson 2: Anatomy of the Skin
Lesson 3: Functions of the Skin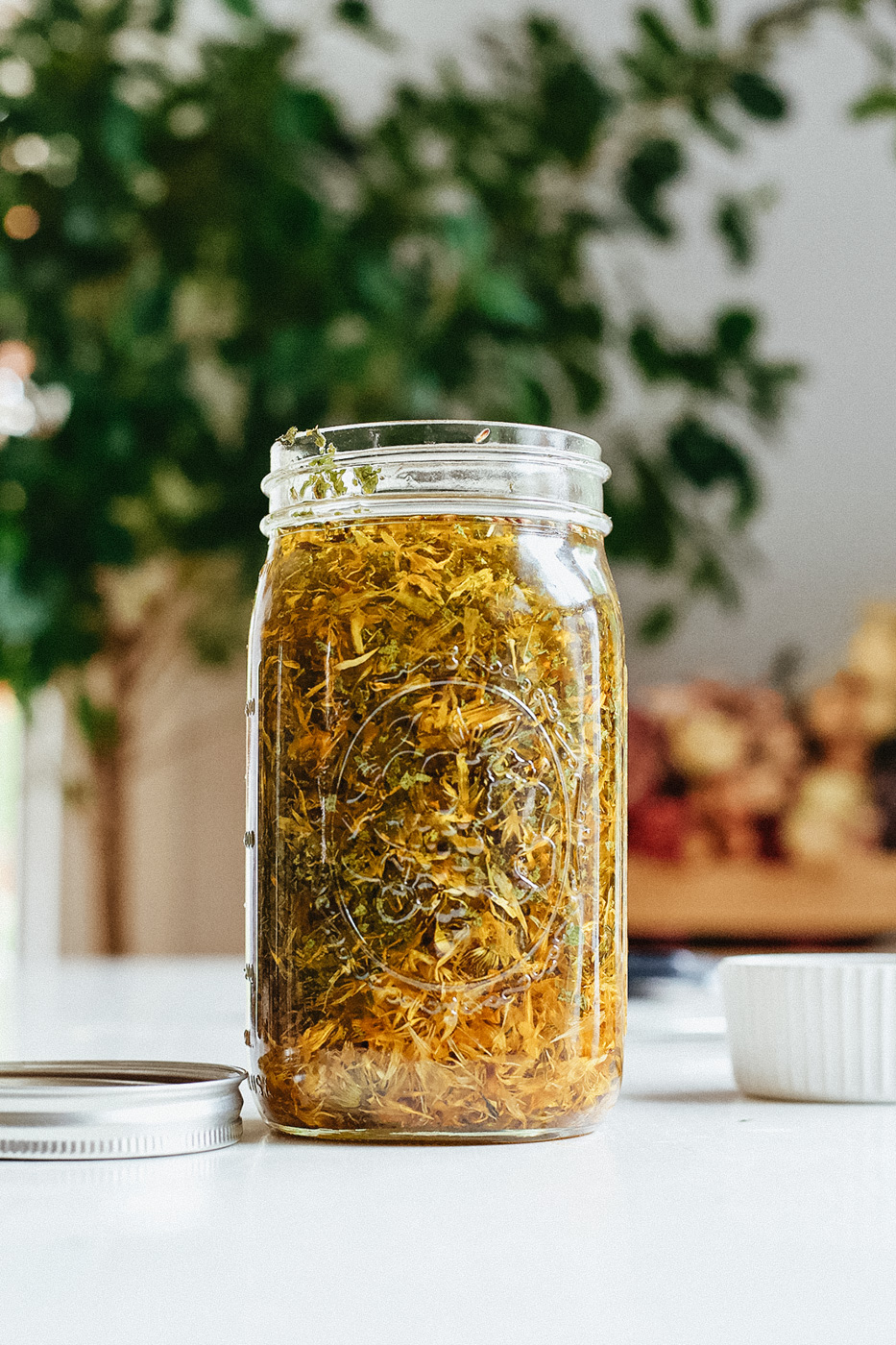 UNIT 2: SKIN CARE FROM THE INSIDE
Discover the connections between the skin and other organ systems with a focus on supporting the skin through dietary and lifestyle interventions. You will gain an understanding of the fundamental importance of considering the individual as a whole and using an "inside-out" approach when addressing chronic skin conditions.
We'll cover the most important nutrients for skin health, with information about how they're used in the body, dietary sources, and delicious recipes to help you incorporate these wellness-promoting foods and herbs. This unit includes herbal monographs that are used internally to promote balanced skin, and ends with an exploration of skin health in Ayurveda and Chinese medicine.

Lesson 1: The Skin as an Eliminatory Organ
Lesson 2: Nutrition for Healthy Skin
Lesson 3: Digestive Health and the Skin
Lesson 4: Skin Care in Ayurveda
Lesson 5: Skin Care in Chinese Medicine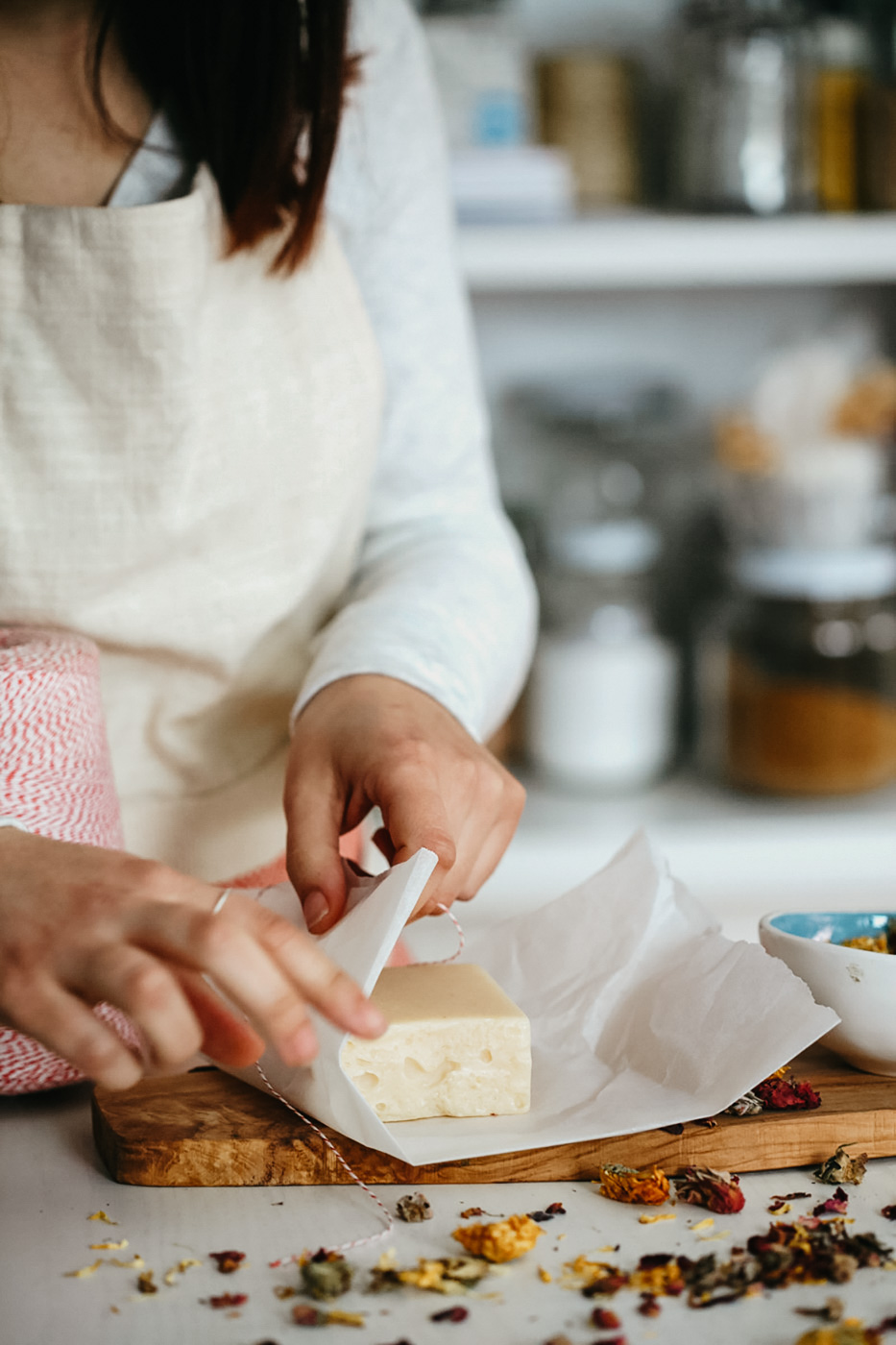 UNIT 3: MAKING HERBAL BODY CARE PRODUCTS
Build an understanding of the basic preparation methods you'll need to create a range of herbal skin care products. You'll be guided by both text and video tutorials and gain confidence in creating bath products, herb-infused vinegars and oils, salves, hydrosols, creams and other emulsions, gels, and herbal soap.
Learn how to make herbal hair care products ranging from shampoos to styling products, how to use your homemade products to care for naturally curly hair, and how to address a range of common hair and scalp complaints. This unit also includes a lesson on how to choose ingredients for your own skin care creations as well as ingredients to avoid in commercial body care products (with plenty of printer-friendly charts and tables for handy reference!).
Lesson 1: Choosing Ingredients
Lesson 2: Making Vinegars, Hydrosol, Oils, and Salves
Lesson 3: Bath Products
Lesson 4: Creams, Lotions, and Body Butters
Lesson 5: Herbal Gels
Lesson 6: Herbal Soaps
Lesson 7: Hair Care and Cosmetics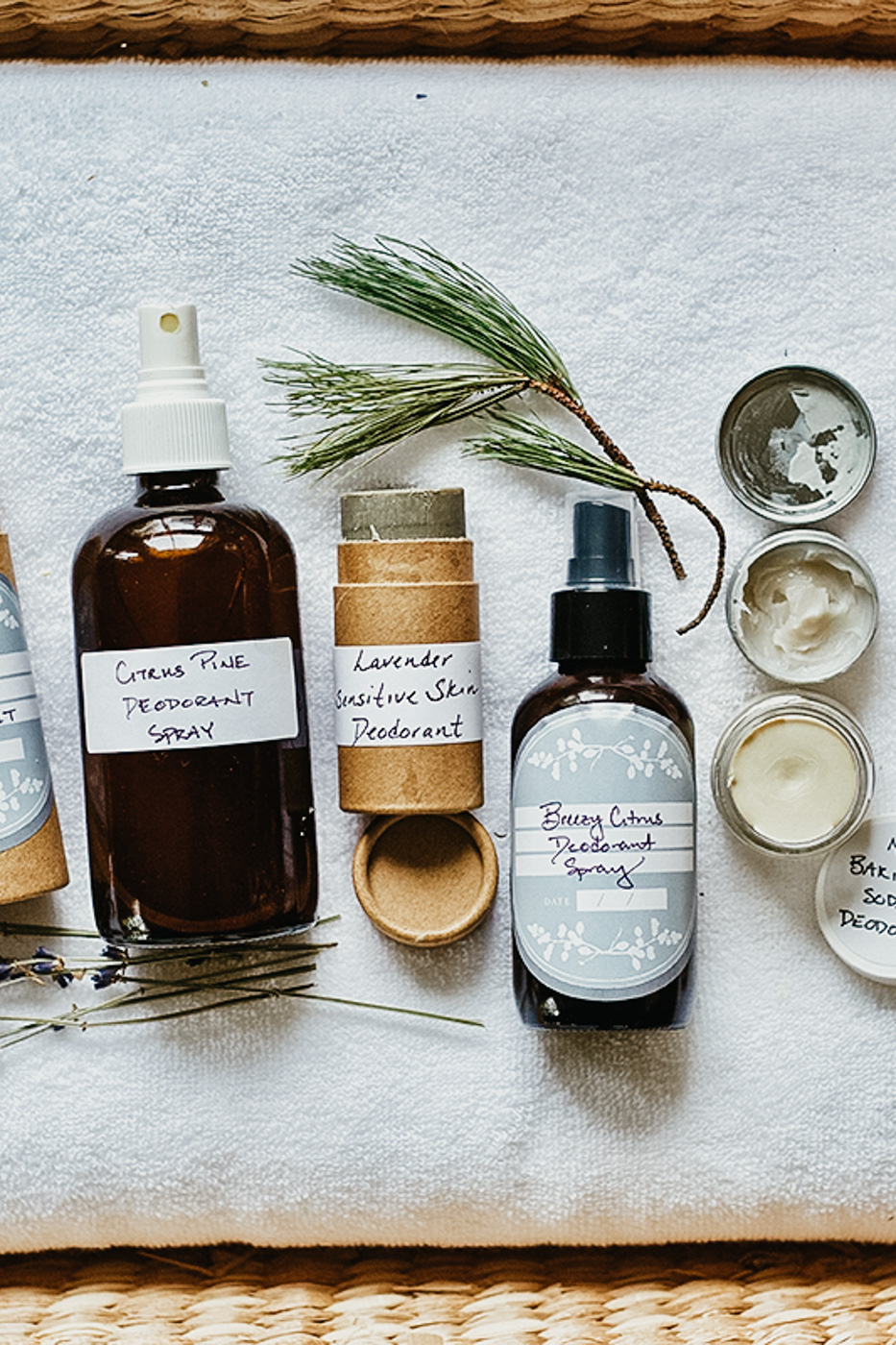 UNIT 4: SKIN CARE FROM THE OUTSIDE
Dive deep into the fundamental concepts and specific herbal approaches for maintaining skin health and supporting both chronic and acute skin conditions. You will receive plenty of recipes that apply the basic techniques from Unit 3, allowing you to create a range of products for different skin types and specific skin concerns, such as acne, psoriasis, eczema, and rosacea.
We'll also cover herbal energetics as applied to skin conditions, so you'll leave this course with a deeper understanding of how to choose the best herbs for any skin situation. Finally, we'll explore herbal first aid for minor injuries, such as burns, bruises, contact dermatitis, and other topical concerns, and give you plenty of inspiration for stocking your herbal first aid kit!
Lesson 1: Foundations of Skin Support
Lesson 2: Skin and Sun
Lesson 3: Beyond Oily and Dry: Choosing Individual Herbs
Lesson 4: Support for Chronic Conditions
Lesson 5: External Care For Acute Skin Conditions
Lesson 6: Conclusion to the Botanical Skin Care Course
Holistic practices of skin care and cosmetic adornment are as ancient as humankind's longtime association of beauty with health and vitality. We welcome you to join us in this maker's quest, and discover these practices and tried-and-tested recipes for yourself!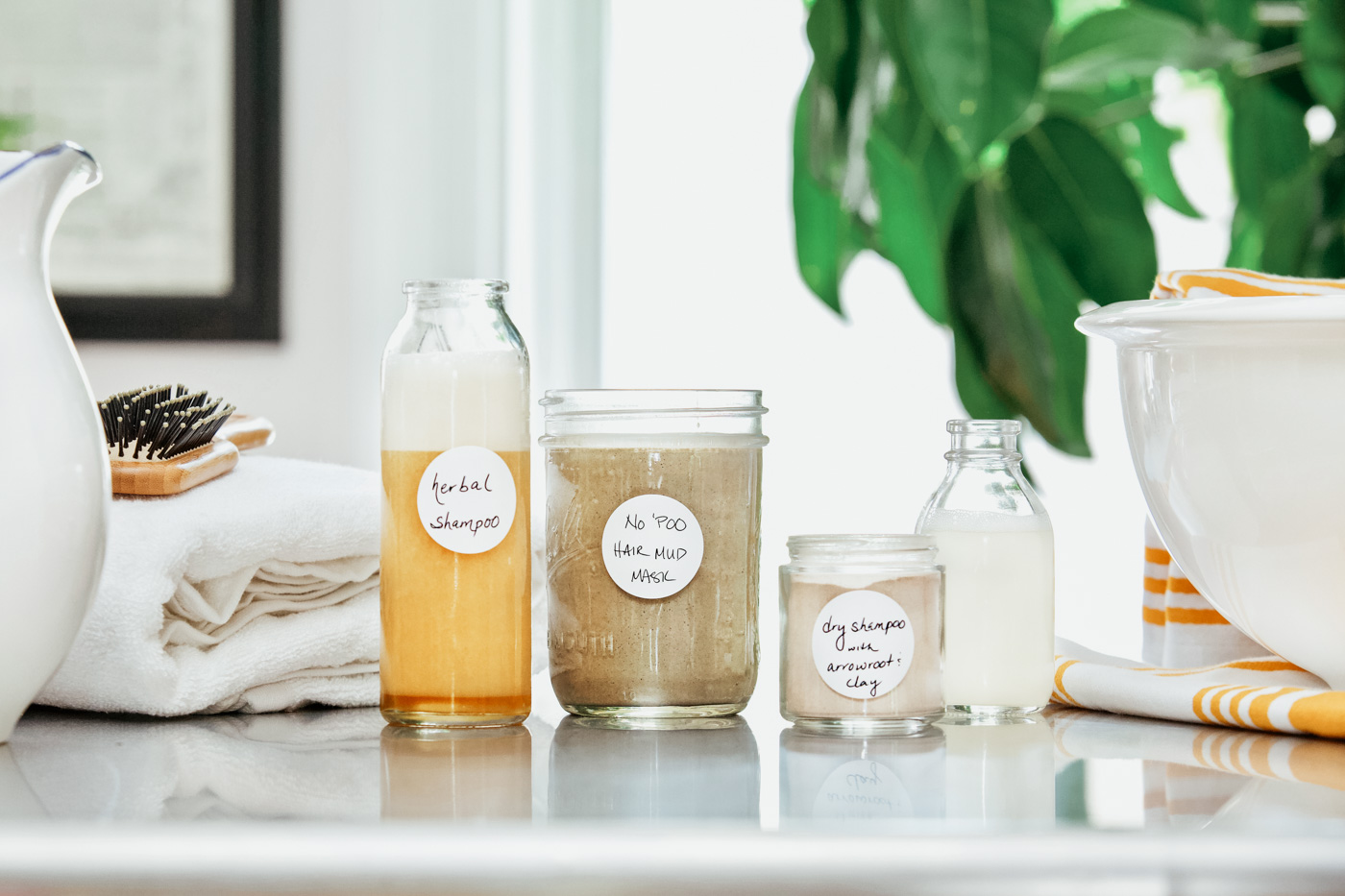 Because everybody (and everybody's skin!) is so different, we'll equip you with many modifications to create recipes for your unique skin! We'll even help you identify your skin profile. So get ready to embark on this journey packed with luscious skin and body care recipes, all tested and approved here at the Herbal Academy. Grab your copy of the Botanical Skin Care Recipe Book to go along with your studies, featuring 194 Herbal Academy-approved herbal skin care recipes.
Watch, listen, read, play, and experiment your way through the Botanical Skin Care Course. It's waiting for you!
Scroll to the top of this page to sign up!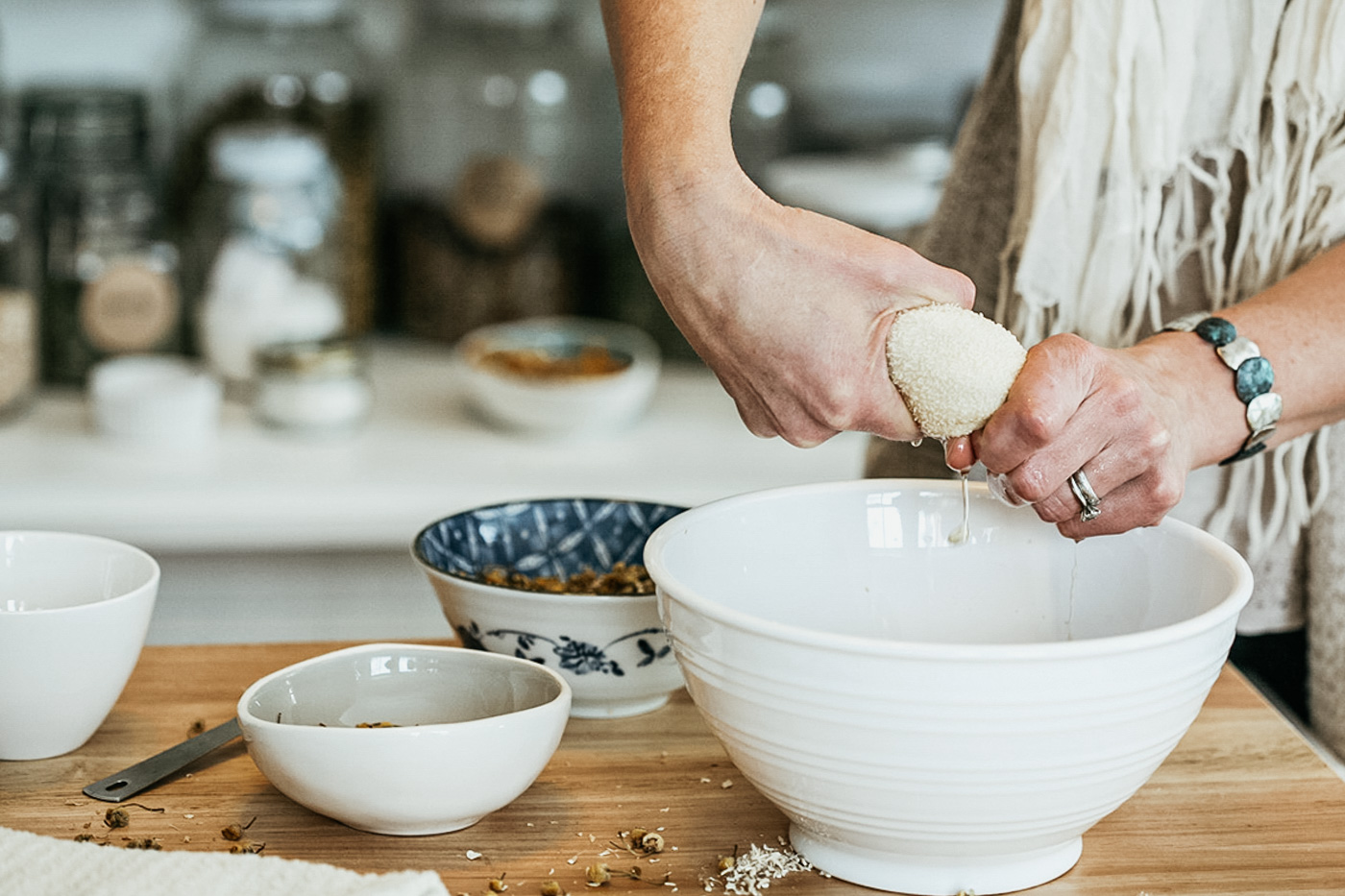 Botanical Skin Care Course Course Questions
How long do I have to complete the Botanical Skin Care Course?
Students will receive Lifetime Access* to the course. Simply press the "Start Course" button when you are ready to begin, which you will find in your Student Dashboard after you have completed your registration for the course.
Does the course teach how to make herbal preparations along with the 200 recipes provided in class?
Yes! The Botanical Skin Care Course covers tutorials for bath products and steams; body scrubs, cleansers, toners, and masks; compresses and poultices; creams, lotions, and body butters; deodorants; gels and serums; hair care products; hydrosols and sprays; infused oils and salves; soaps and lotion bars; and internal recipes like teas, tinctures, and delicious meals.
Even some cosmetics!  
Does the Botanical Skin Care Course cover how to preserve things like creams and lotions?
We talk about preservatives A LOT, with general description of use and benefits, however, students will need to keep in mind that instructions will vary by manufacturer.
Are all of the recipes in the Botanical Skin Care Recipe Book also available in the course?
Yes! Enrolled students will find each recipe from the book interspersed throughout the course material. These recipes are part of the unit PDFs which are available for download. You will also find that the recipes are printable with an easy clickable printer icon for each individual recipe! The Botanical Skin Care Recipe Book is only available as a printed book, not as a PDF. If you are interested in purchasing the book, you can do so with your course registration or here in our Goods Shop.
Do I have to enroll in the course to get the Botanical Skin Care Recipe Book?
No—you may feel free to purchase the book from our Goods Shop here.
If I purchased the course, do I automatically receive the Botanical Skin Care Recipe Book?
No—The Botanical Skin Care Recipe Book is an optional add-on purchase to your registration in the course. You may also purchase separately in the Goods Shop here; price is the same.
What supplies do I need for the Botanical Skin Care Course?
With so many wonderful tutorials and recipes to create during this course, we have pulled together a recommended supply list to help you prepare for your studies. This list will be emailed to you once your registration is confirmed.
You can also find the list by clicking the following button:
Download the Botanical Skin Care Course Supply list as a PDF
Don't let this list intimidate you!  You do not need to purchase all of these items! This is simply a full list of all ingredients to help you reference as you plan out which recipes you choose to prepare. Some ingredients are optional or interchangeable and many ingredients are used across a host of recipes so there are plenty of items you could purchase to prepare several different recipes. The recipes you choose to make and the ingredients you choose to include is, of course, entirely up to you!
---
* Lifetime Access is access to the course that you purchased for as long as the particular course is offered by the Herbal Academy. View Terms & Conditions for more detail.
DISCLAIMER: The information presented in this course is for educational purposes only and is not intended to diagnose, treat, cure, or prevent any disease. Check with your healthcare provider first if you have concerns about your health. In addition, you should speak with your healthcare provider or pharmacist before making adjustments to your diet or lifestyle and prior to introducing herbal and nutritional supplements as they may affect any treatment you may be receiving. You are advised to disclose any and all nutrient and herb supplements you are using to your healthcare team.
Additional Information
| | |
| --- | --- |
| Weight | N/A |
| Dimensions | N/A |
| Choose an option | Course with Recipe Book, Course without Recipe Book, 2 Month Payment Plan Course Only |