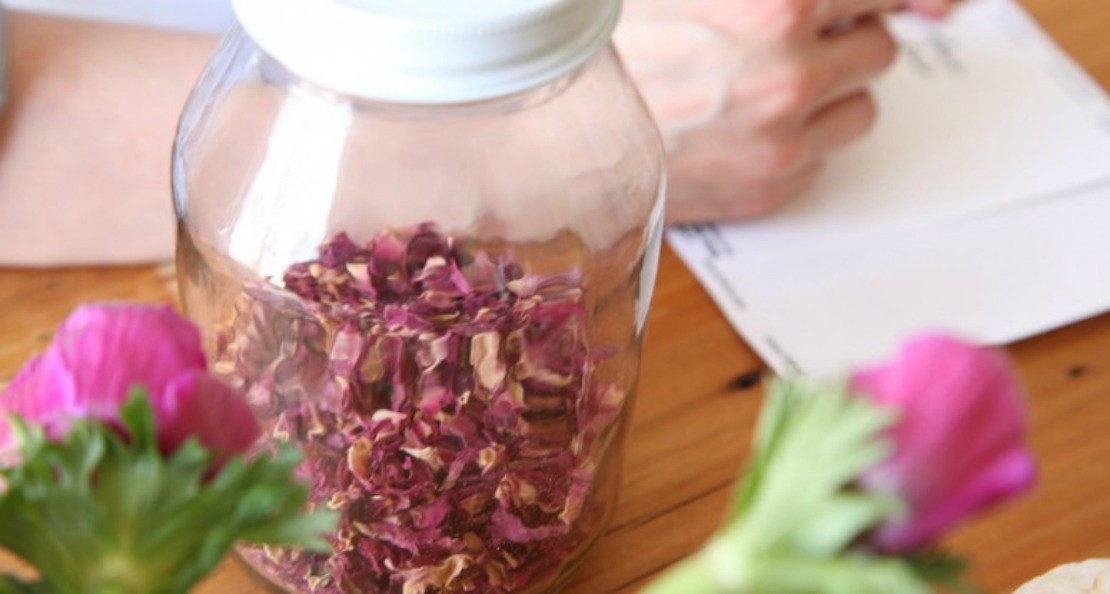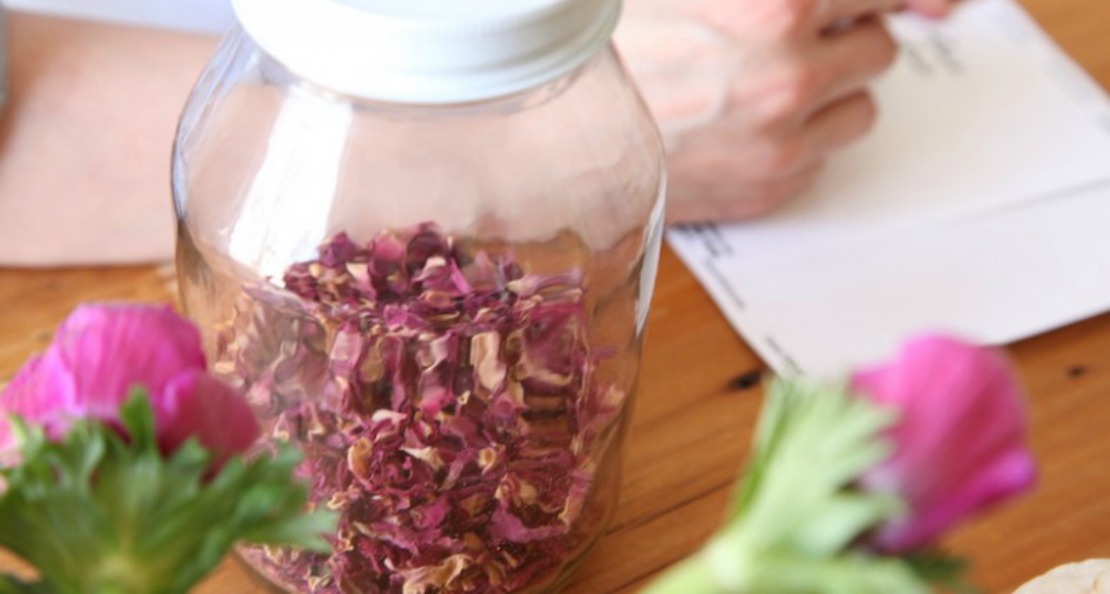 Opportunities for the Herbal Entrepreneur
Herbalism is a unique niche for the aspiring entrepreneur. Herbalist entrepreneurs can create their dream job by turning a passion for herbalism into a living. We've done it here at the Academy! Creating a line of herbal extracts, body care products or tea blends, growing or wildcrafting herbs to sell, or creating monthly herbal CSA shares with unique recipes are just a few of the possibilities herbalists have as they venture into their career paths. There are both pros and cons to being any kind of entrepreneur, but the herbal entrepreneur faces some unique challenges – and stands to gain some unique rewards for their time and effort.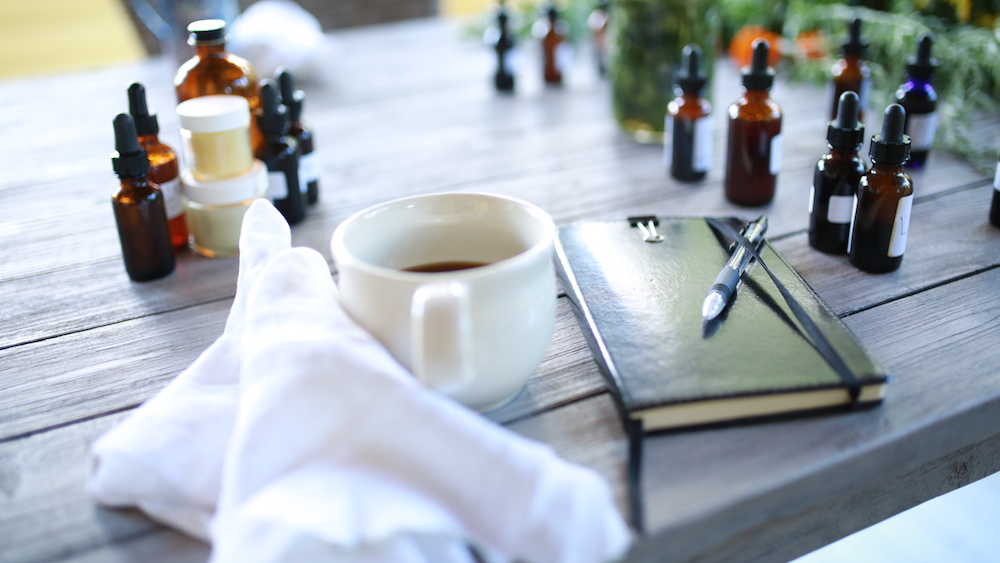 Being your own boss
Depending on how you look at it, being your own boss can be a good thing or a bad thing. If you have a lot of self-discipline and are highly organized, you might enjoy being able to call all the shots and set your own priorities. If you hate the stress of handling all the details, of if you know that your self-discipline tends to lag without the structure of being someone else's employee- that's ok!
It's best to be honest up front about this aspect of entrepreneurship. That being said, an herbal entrepreneur can make the most of being their own boss by creating a flexible, self- directed work schedule to help maintain a community garden, take herbal classes, or enjoy better work/life balance than the typical nine to five job.   
Creativity, Innovation, Problem Solving
If you thrive on creativity and problem solving, and maybe even consider yourself a little on the innovative side, you might enjoy the wide variety of daily tasks that come with being an herbal entrepreneur. The kind of creativity needed to be an entrepreneur often extends beyond product development, though – you will need to create a whole brand for yourself!
The herbal entrepreneur also has considerations like adhering to labeling laws, good manufacturing practices to follow, and how to promote their products while staying on the legal side of product claims, which can mean plenty of time devoted to problem solving.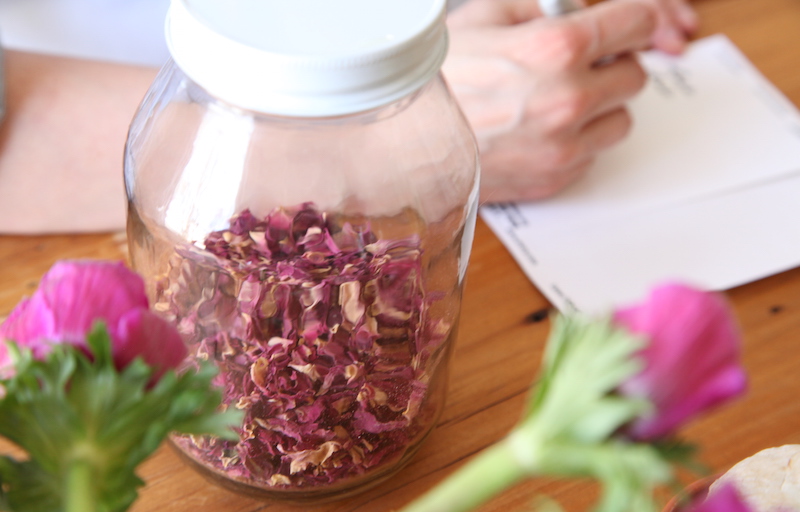 Fast Pace, Excitement
Being an entrepreneur of any kind can be a fast paced job. Once your herbal company begins to grow, you might find yourself wearing several hats and doing a lot of multitasking. Even for a small hobby business, the herbal entrepreneur needs to be knowledgeable about and able to implement industry specific topics like good manufacturing practices and legal requirements for product claims and labeling, while still juggling all of the normal accounting, marketing, and sales activities of any small business. They need to be able to work with herbal suppliers to obtain quality herbal materials, and know how to store and work with highly perishable plant materials in a way that safeguards freshness and consumer health.
Making a Difference
You will also be able to build a business with a positive social impact if you are an herbal entrepreneur. Obviously, your end products will become part of someone's healthy lifestyle, but where you get your supplies and ingredients can make a difference, too. Whether you are supporting local herb growers, or choosing botanical ingredients from fair trade, sustainable growers, you can have a positive influence on the economy, social equality, and the environment  in many ways.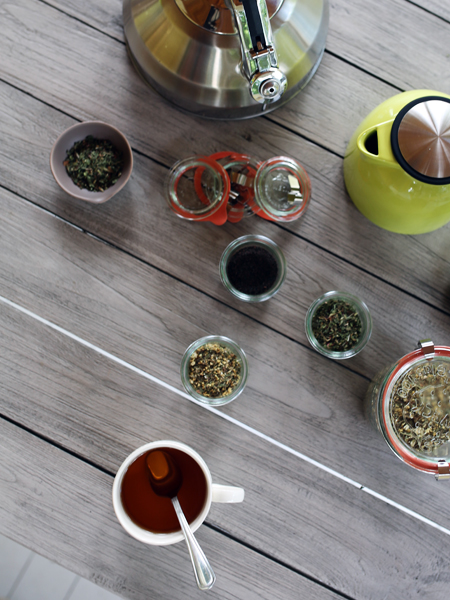 Resourcefulness
It's the truth of entrepreneurship: when your business is first starting out, most of your resources are going to be poured back into the business itself. The sooner your business is breaking even, the sooner you can build it to the point that you will have profit, and be able to give yourself a paycheck.
Many small business owners work part time on the side, or start their business as a side job until it grows enough that it can replace full time work elsewhere. Thankfully, herbal businesses are no different – they can be scaled to fit the available resources and grown slowly over time.
Bringing Your Vision to Life
When envisioning and planning an herbal business, it often helps to draw inspiration from thriving herbal companies who are walking the entrepreneurial journey themselves. We share insights and experience from successful herbal business owners in our Business Herbal Course, and you can find a list of several small and large herbal businesses on our Business Herbal Course page to get you inspired (many are our Herbal Academy students!).
We know that starting an herbal products business is a challenging endeavor! Trust us, we're talking from experience when it comes to envisioning, launching, and nurturing a business! Here at the Herbal Academy, we've grown our small, local herbal community of a dozen students into a ever-growing international school of herbalism. And many of our teachers are running their own businesses in addition to contributing to our Academy educational offerings.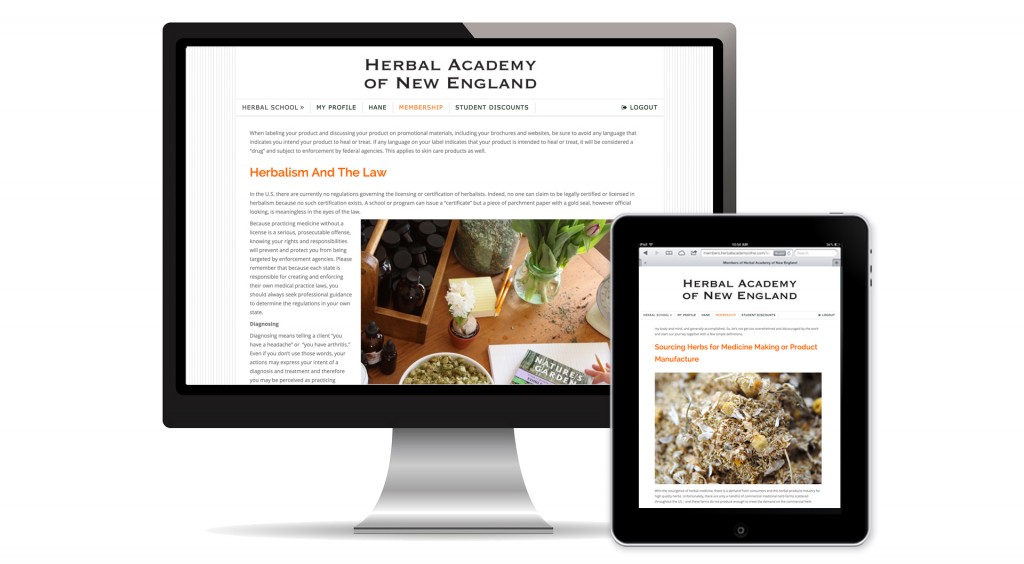 We know that many of our students and readers are also interested in opening up their own businesses, as well! Our Business Herbal Course is our fast track program for students interested in answering questions like these (and many more!) about the business side of herbalism:
How do I comply with regulatory Good Manufacturing Practices?
What are the regulatory requirements for labeling my products?
What claims can I make about my products?
What tactics can I use to stand out in the marketplace?
How can I prepare my business for growth?
If you are thinking of starting an herbal business, you'll have even more to consider than the average entrepreneur. Having the best information from the beginning can help the process be less overwhelming, help you develop a solid plan, and give you the confidence to move forward with your vision. Learn more about the Online Business Herbal Course here.