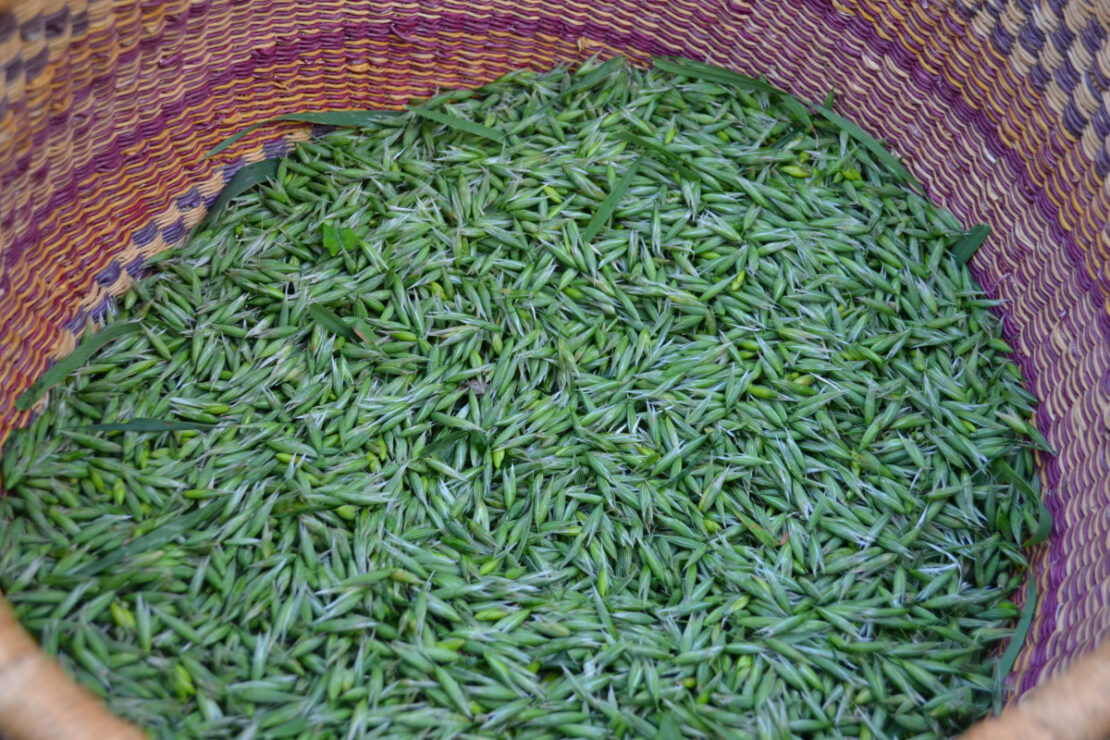 Oats: Herbs We Love For Summer
Oats (Avena sativa) and their versatile components have been used for everything from stuffing mattresses, poultices, facial scrubs, cereal, teas, and baths. This small wonder, native to Northern Europe, packs a powerful nutritional punch with its protein, B-vitamins, calcium, and other minerals.
Most people already are aware that as a breakfast cereal, oatmeal's high soluble fiber and beta-glucan content can lower blood cholesterol levels and reduce heart disease risk as part of a balanced lifestyle. Try adding in nuts, dried and fresh fruit, coconut, and a little cinnamon.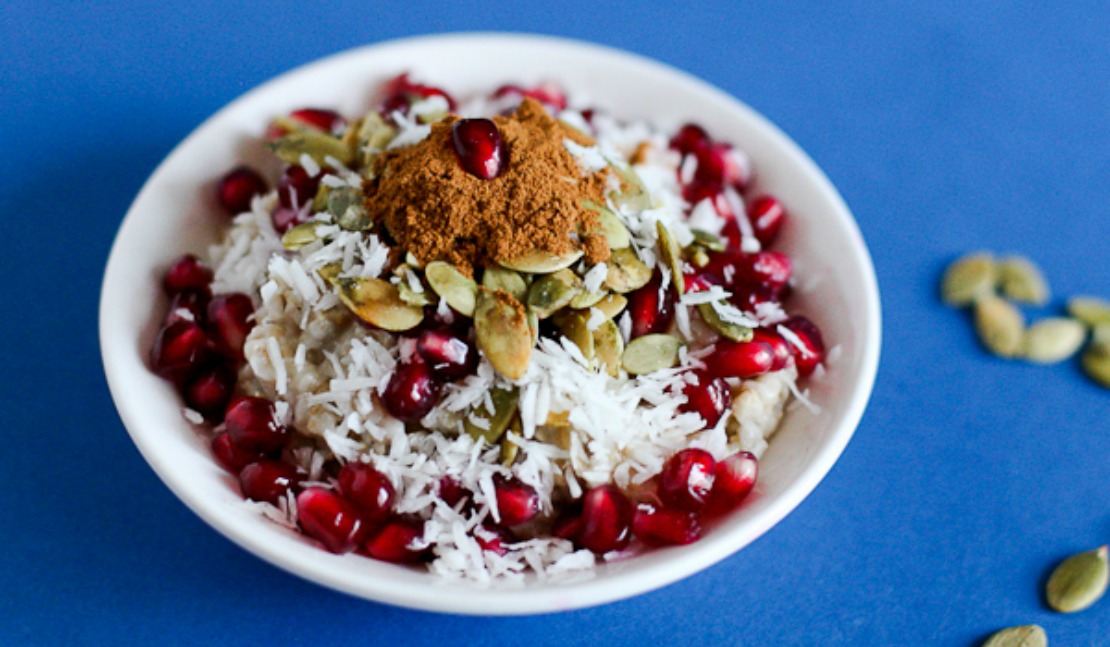 Green oatgrass refers to the young shoots of Avena sativa before the grain is harvested. Oatstraw is the part of the plant that remains after the grain has been harvested.
The benefits of oats are numerous! Oats' naturally high magnesium levels may explain its ability to calm irritability and enhance calcium absorption. Oatstraw and oatgrass are used to reduce anxiety, as a mild anti-depressant, and are often included in "bone-building" tea blends as a preventative for osteoporosis.
Bone Builder Tea

1 part oatstraw
1 part damiana leaf
1 part horsetail herb
1 part peppermint
2 parts nettle leaf
Combine herbs, using 2 tablespoons per quart of water. Steep in hot water for 1/2 hour, then strain. Drink 2-4 cups throughout the day.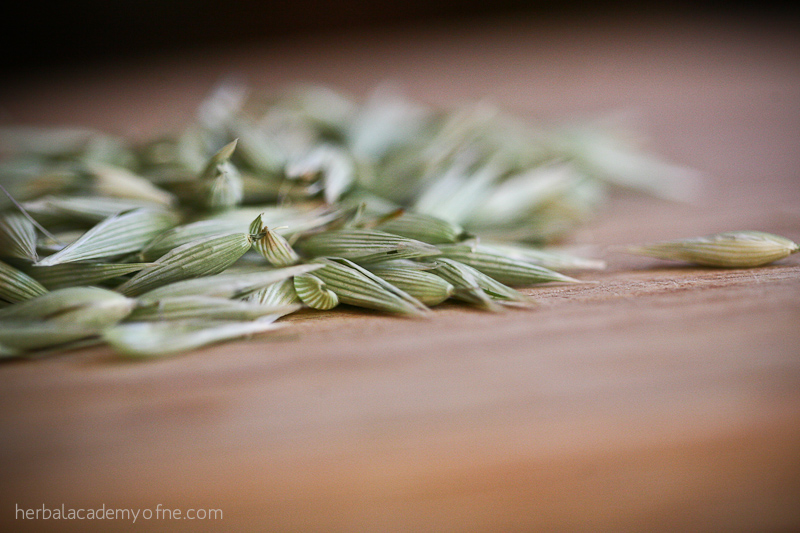 Fresh milky oats are the immature seeds of the oat plant which, for just one week in the growing cycle, are filled with a highly nutritious white milky substance. When harvested in this stage and immediately made into a fresh tincture (drying the seeds does not result in the same bioactive potency), the fresh milky oats become a powerful and nourishing restorative for the nervous system. Clinical herbalist David Winston, author of Adaptogens: Herbs for Strength, Stamina, and Stress Relief
 uses fresh milky oat extract for women with PMS, menopausal anxiety, and those who are emotionally frazzled and over-sensitive. Those with celiac disease may need to avoid oats.
As a bath soak, oats can relieve itchy and irritated skin. It also makes a gentle and effective facial scrub: simply grind oats into a fine powder, add a small amount of water to form a paste, massage into skin, then rinse.
Whether in tea, cereal, the bath, or as a fresh extract, oats is one of our favorite herbs for summer (or anytime, for that matter!)