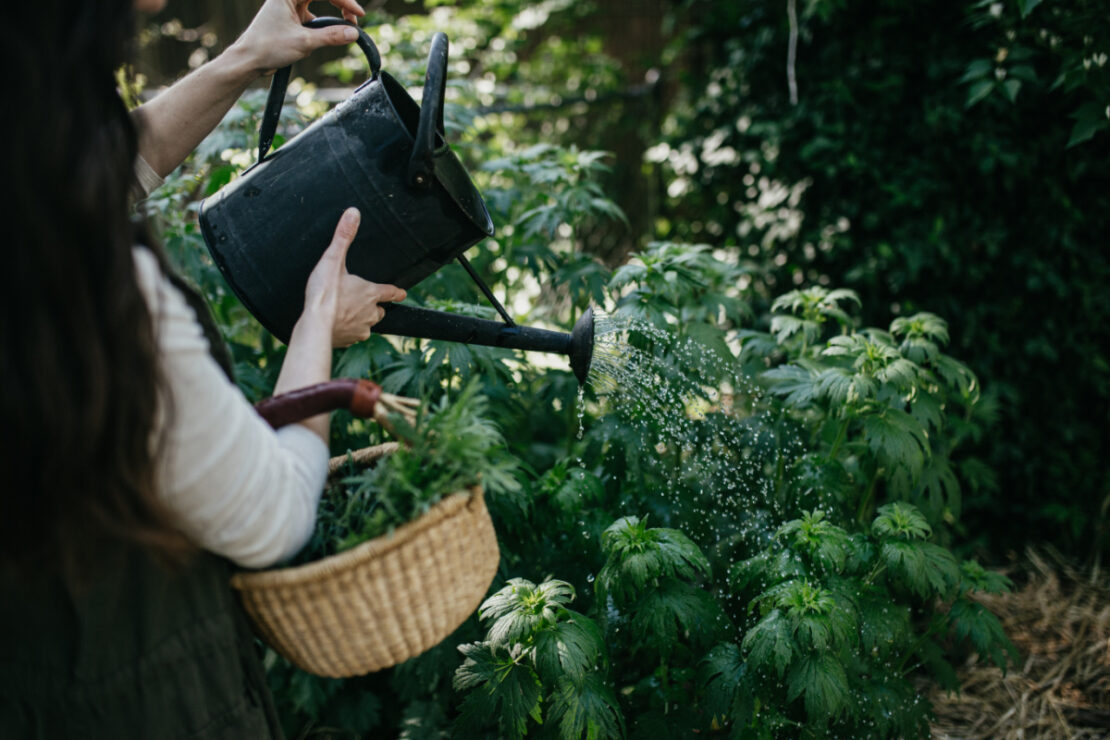 Motherwort Benefits + Recipe
Motherwort (Leonurus cardiaca) is a striking plant. Growing as tall as 5 feet, it bears the signature square stem and opposite leaves of the lamiaceae family. The leaves of this plant are toothed and palm-shaped, waving a warm hello to all that pass (Chevallier, 2000). In this post, we will discuss gathering and using motherwort, as well as motherwort benefits.
With tubular pink flowers arranged in tightly clustered whorls around the stem, protected by spiny bracts, she has a kind of soft fierceness. Motherwort is serious about protecting her brood and the sharp sepals demonstrate that she is not afraid to set and hold a boundary.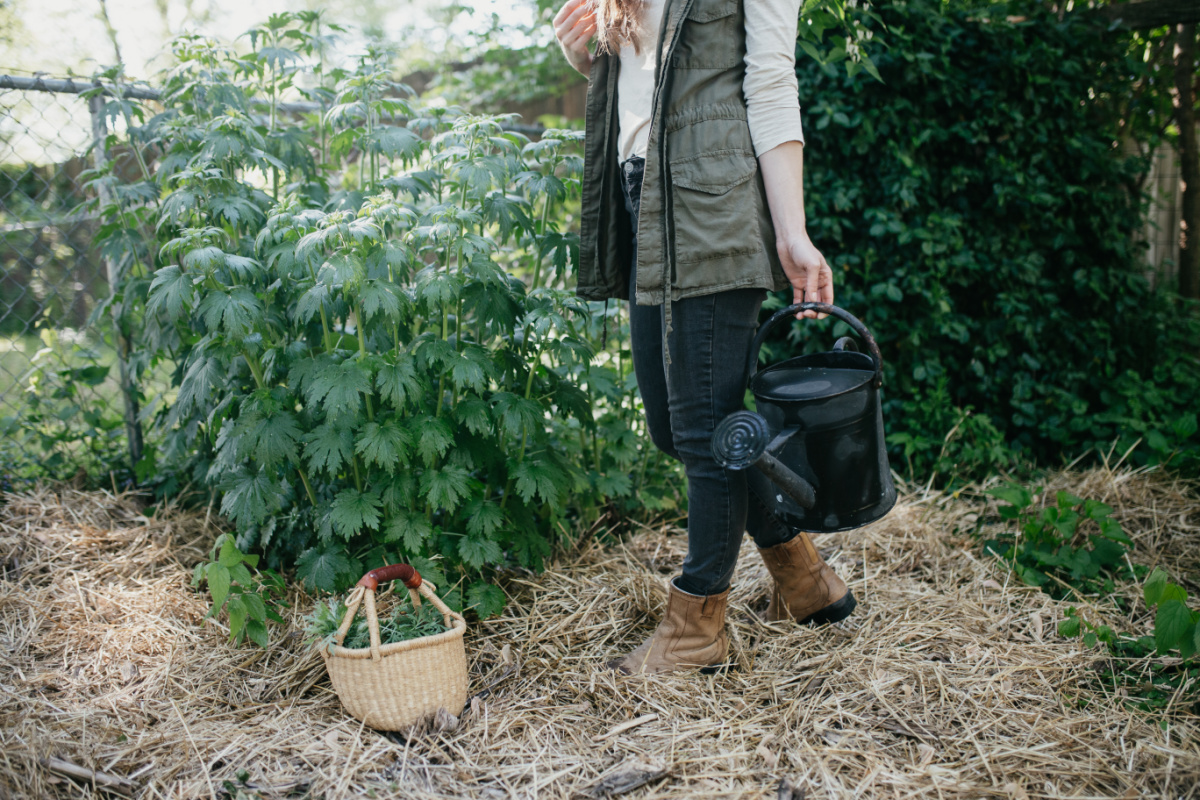 Habitat and Cultivation
Motherwort is hardy from zones 4-8 and can be found growing in areas where the soil has been disturbed (Plants For A Future, n.d.). With no particular requirements for sun or soil quality, motherwort could be considered a weed to the untrained beholder. You can look for this plant where you live on the edge of forests, in parks, or near trails (Chevallier, 2000).
To cultivate motherwort, stratify the seeds for several weeks before sewing outdoors in the early spring. Seeds take about two weeks to germinate and will flower from mid to late spring. The fecundity of this plant is suggested in her common name, and care should be taken to harvest before the plant has the chance to self-seed (Hartung, 2011).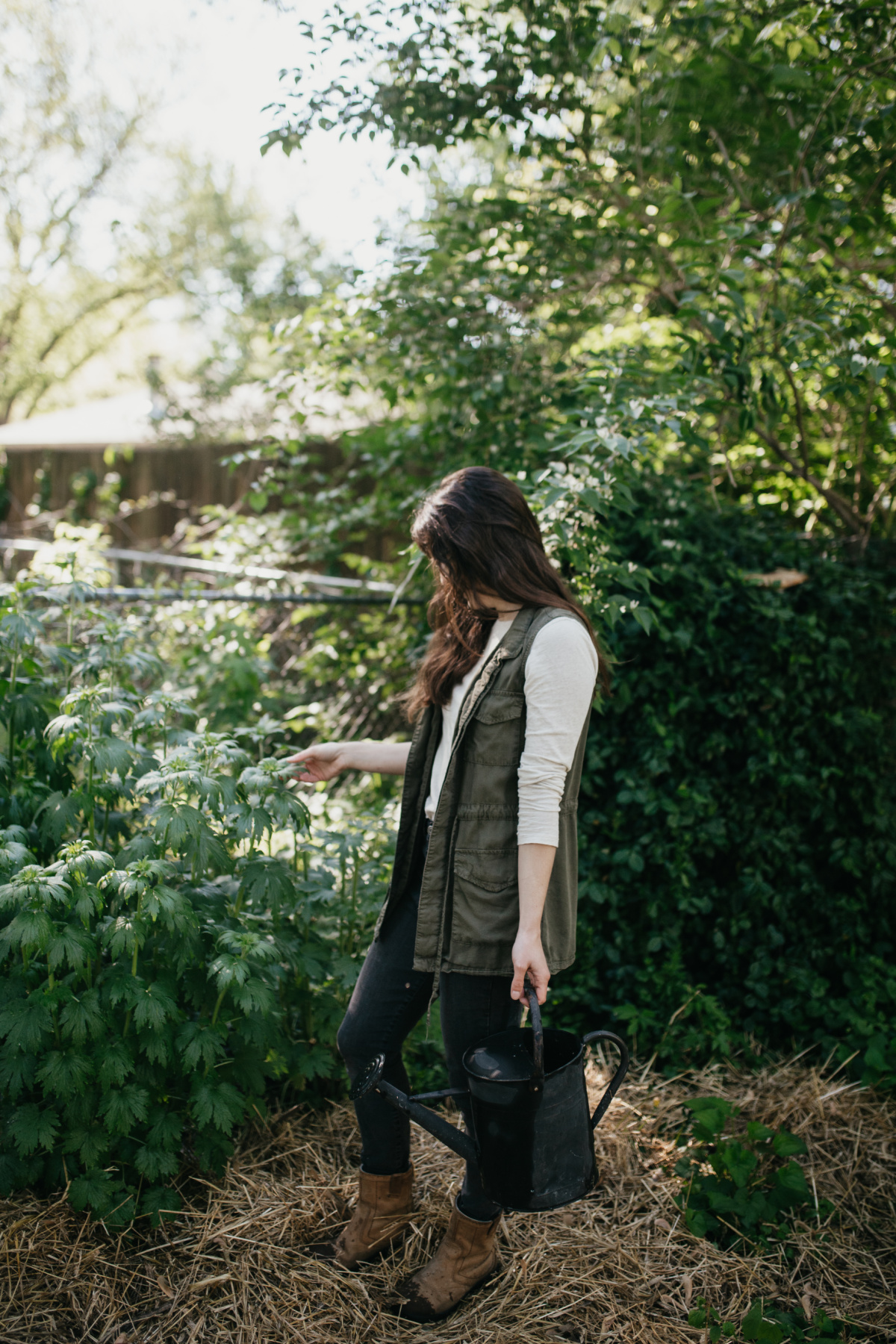 Gathering and Storage
For herbal preparations, use the aerial parts of the plant to extract its benefits. Harvest motherwort when the plant is at the beginning of its flowering stage. Top the plant, to allow for continuous growth or cut it clear down to the ground. Garble prior to drying. 
I have found that doing the work of comminuting the herb into smaller storage size pieces when it is fresh, gives a nicer-looking final product. Also, when I take this step before drying the plant as opposed to after, I tend to poke myself way less with those spiney sepals.
I recommend storing this herb in a hard-sided container. Soft-sided containers, like bags of just about any kind, will easily be punctured by those sepals. 
Properties
Motherwort is not a particularly aromatic mint; it has just a small percentage of volatile oil compared to many of its cousins. Instead, this plant owes its actions to a variety of constituents including iridoids, labdanes, and flavonoids (Hoffmann, 2003). 
The flavor profile for motherwort is decidedly bitter. Due to its bitter taste, I would not make tea with motherwort, but some herbalists do. I prefer to work with motherwort through the use of a glycerite or tincture, and that said I am not crazy about bitters. I am more in the grin-and-bear-it-because-it's-good-for-you camp.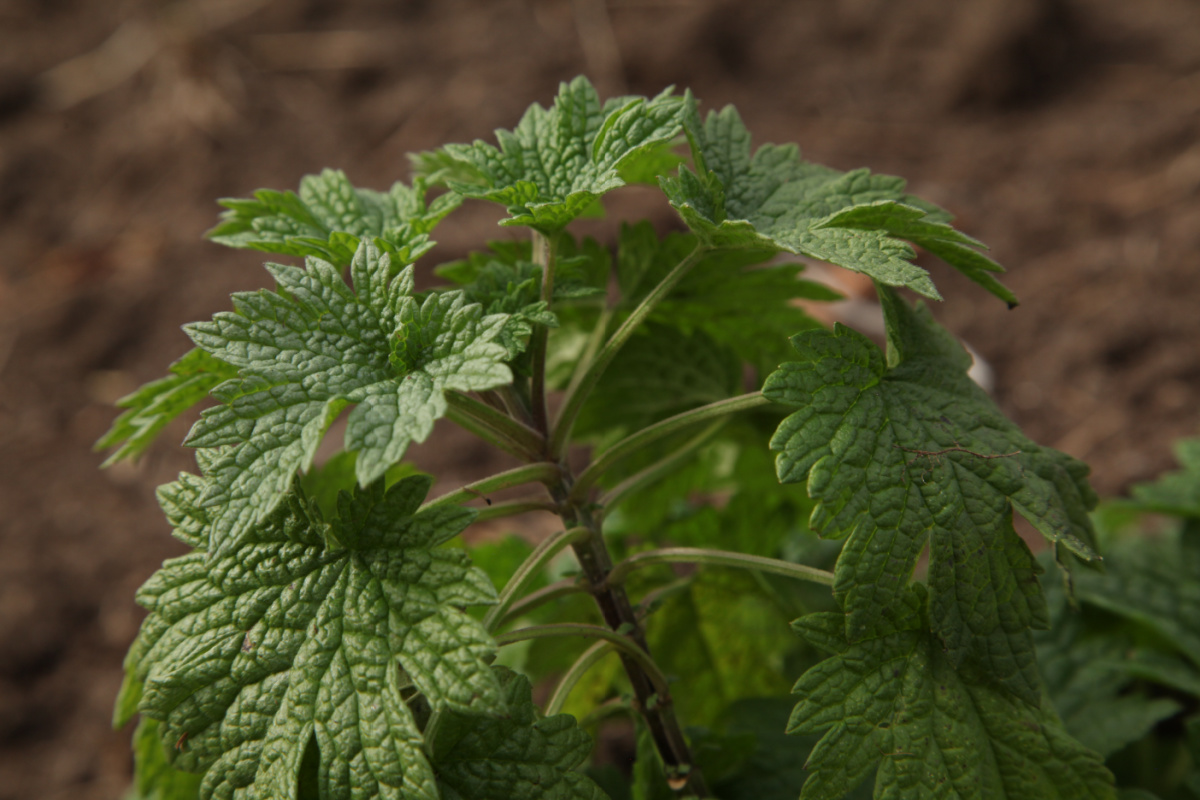 Motherwort Benefits and Actions
Both the scientific (Leonurus cardiaca) and common names for this herb hint at its uses. Motherwort is a useful ally to women and to those looking for courage or seeking to strengthen the heart. Let's look more closely at how these names point to the usages and potential relationship between humans and this plant. 
First, motherwort's benefits for the ovo-uterine system give it a long-standing history as a reliable plant ally for midwives and mothers, as this plant can help to stimulate a stagnant menstrual cycle. When tension or anxiety is related to the suppression of the menstrual cycle, motherwort is a reliable ally to facilitate flow (Chevallier, 2000). It can help to calm false labor pains, as well as soothe menopausal changes (Hoffmann, 2003).
The scientific name for this herb is Leonurus cardiaca. She is the lion-hearted herb, and as such can do much to strengthen both the physical and energetic heart. Considered a tonic for both the nervous system and the cardiovascular system, Loenurus can strengthen and steady the heart. This herb has a history of use in calming heart palpitations, especially those brought on by anxiety and tension (Hoffmann, 2003). 
These benefits have been confirmed by pharmacological studies, along with the antibacterial, antioxidant, and anti-inflammatory capabilities of motherwort (Wojtyniak et al., 2013). True to her name she gives and gives and gives to those under her care, and you can run to her for comfort and strength in a wide range of situations.
Motherwort's bitter qualities stimulate the digestive system just like any other bitter. Despite this fact, it is not an herb that we necessarily think of when we reach for a digestive bitter. This could be in part due to the caution around taking motherwort in conjunction with heart medications (Hoffmann, 2003). 
Motherwort Benefits and Uses
Motherwort's benefits are many. Call on motherwort as a plant ally in instances where anxiety and/or tension are creating stagnancy in the menstrual cycle. Bring her in to consult on matters of the heart when strength and steadiness are needed. When you are feeling unsettled in your intuitive connection, or are having difficulty digesting the events of life, motherwort will soothe you and brighten your spirit.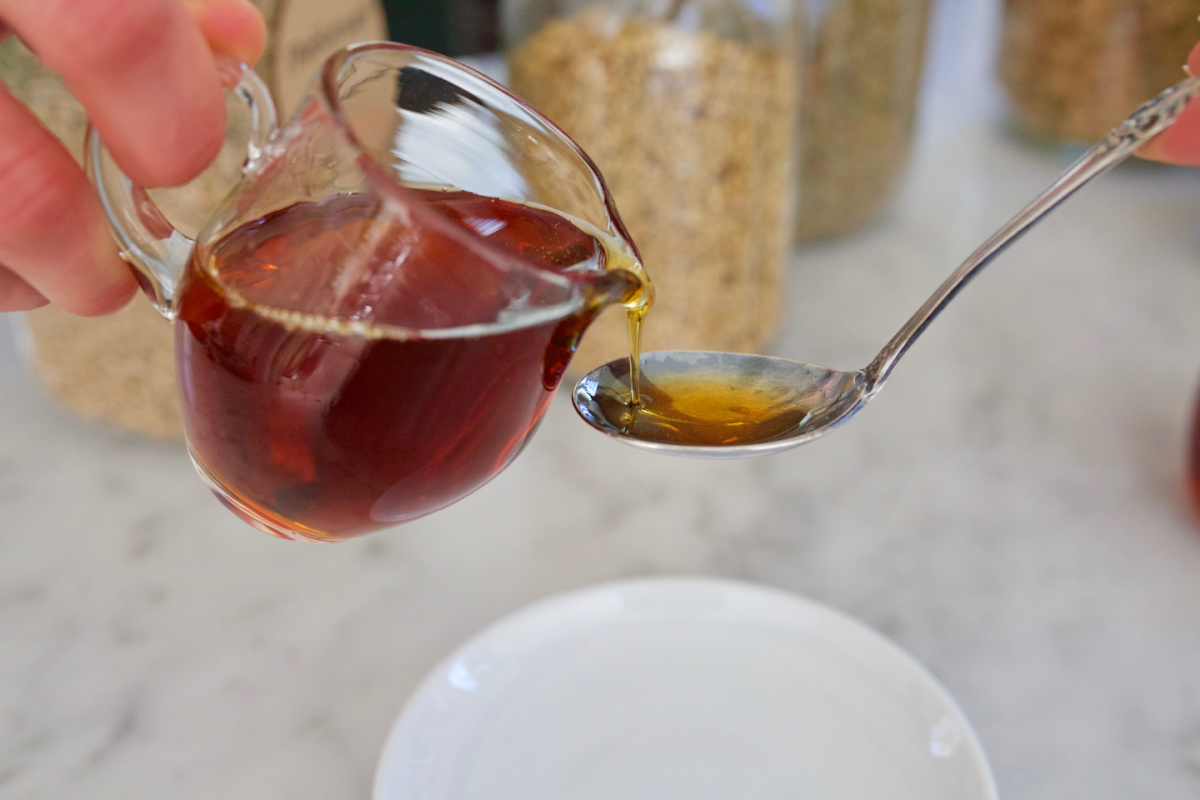 Take Courage Honey
This motherwort honey is simple to make and an easy way to incorporate the herb into your diet.
Ingredients
1 cup dried motherwort
(
Leonurus cardiaca
) aerial parts

⅔ cup honey
Directions
Harvest and dry the aerial portions of the motherwort plant. Once the plant material is completely dry, place one loosely packed cup of dried motherwort into a blender and set to pulverize. 

Once the herb has been reduced in volume, dump it out of the blender onto a clean plate or cutting board. Remove tough stringy fibers from the broken-down herb, and transfer the remaining volume to a clean coffee grinder. Grind the herb into a powder. 

Once the herb has been pulverized into a fine powder, add it to a small jar with ⅔ cup of honey and stir until the honey and powder are thoroughly combined. Taste, and add more honey if desired. Allow to macerate for 48 hours. Take by the teaspoon as needed, when indicated.
In Closing,

With the ability to support both the physical and energetic heart and to promote relaxation without sedating the mind or body, motherwort has a place in modern herbalism as not only a powerful ally to women but to all of humankind. May we all find the warmth and strength of the mother when we need her. 
For more on motherwort, see:
Motherwort Through History
Creating a Local Materia Medica With Motherwort
Motherwort: The Plant World's Mama Bear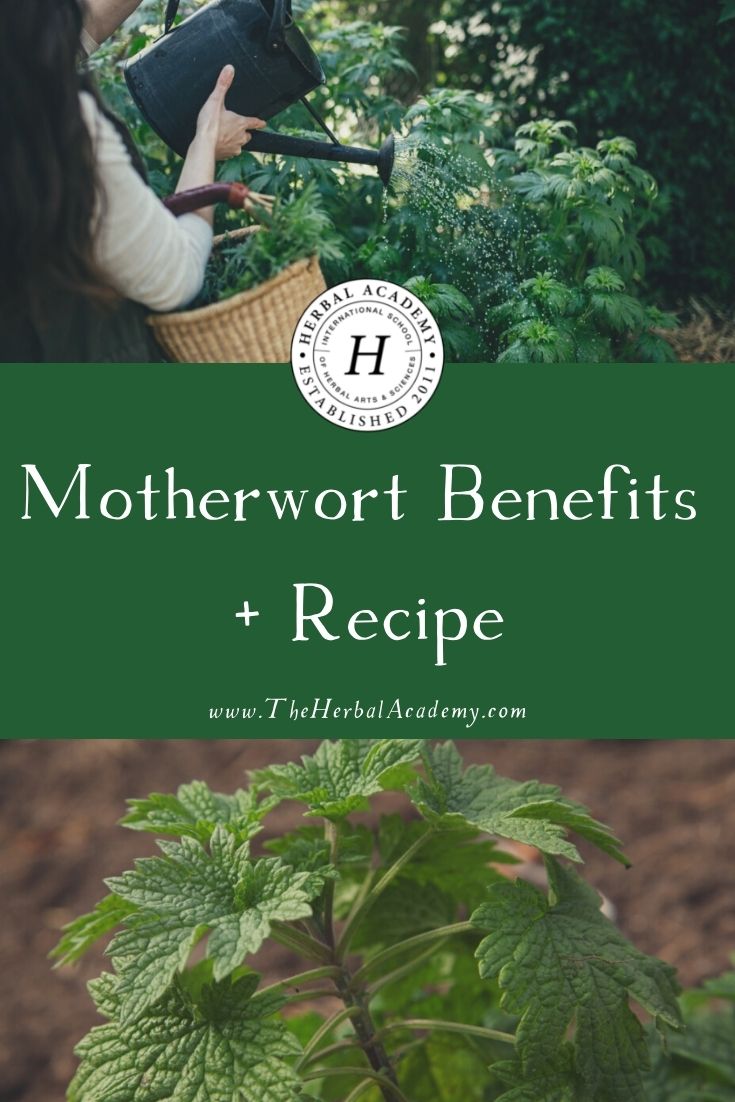 REFERENCES
Chevallier, A. (2000). Encyclopedia of herbal medicine: The definitive reference to 550 herbs and remedies for common ailments. New York, NY: Dorling Kindersley.
Hartung, T. (2011). Homegrown herbs: A complete guide to growing, using, and enjoying more than 100 herbs. North Adams, MA: Storey Publishing.
Hoffmann, D. (2003). Medical herbalism: The science and practice of herbal medicine. Rochester, VT: Healing Arts Press.
Plants For A Future. (n.d.). Leonurus cardiaca – L. [Database]. Retrieved from https://pfaf.org/USER/Plant.aspx?LatinName=Leonurus+cardiaca
Wojtyniak, K., Szymański, M., & Matławska, I. (2013). Leonurus cardiaca L. (motherwort): A review of its phytochemistry and pharmacology [Abstract]. Phytotherapy Research, 27(8),1115-20. https://doi.org/10.1002/ptr.4850