THE MEGA HERBAL BUSINESS-THEMED COURSE SALE!
Our business-oriented educational offerings are the perfect foundation to pair with your continued learning at the upcoming 2023 Herbal Entrepreneur Conference. Are you seeking to start a business, or looking to grow one? These four online herbal programs will help you get on track, stay on track, and accelerate your business growth!

⬇️ BROWSE BELOW ⬇️
We are sweetening the Business-Themed Sale with an extra enrollment gift!
SOCIAL MEDIA SUCCESS FOR HERBALISTS EBOOK
Sign up for any of the four courses listed above, and you will get our Social Media Success for Herbalists Ebook as a special gift with your registration – free for you. This bonus is offered through the next 10 days.
What it is: The Social Media Success for Herbalists Ebook is a wonderful resource for anyone wanting to grow a robust Instagram presence and community including numerous worksheets throughout.
How it works: Enroll in any of the 4 offerings above, and the ebook will automatically be added to your cart during checkout – free with your registration. You will get access to the ebook in your registration receipt.
Ends: Saturday, March 19th at 11:59 pm EST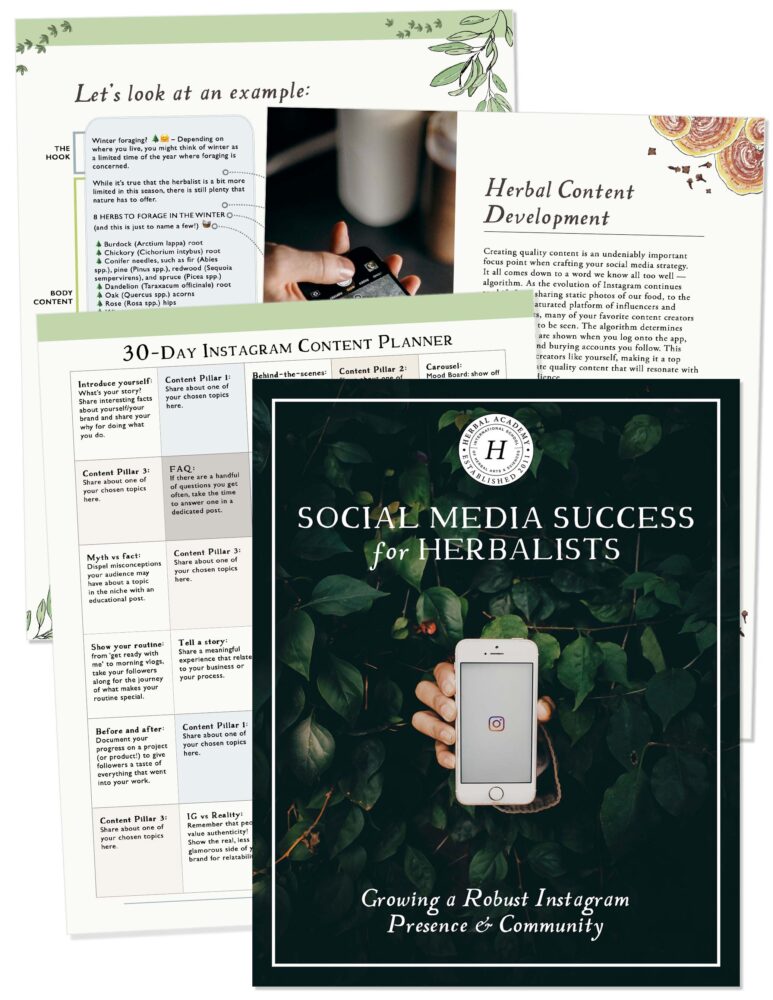 © COPYRIGHT THE HERBAL ACADEMY