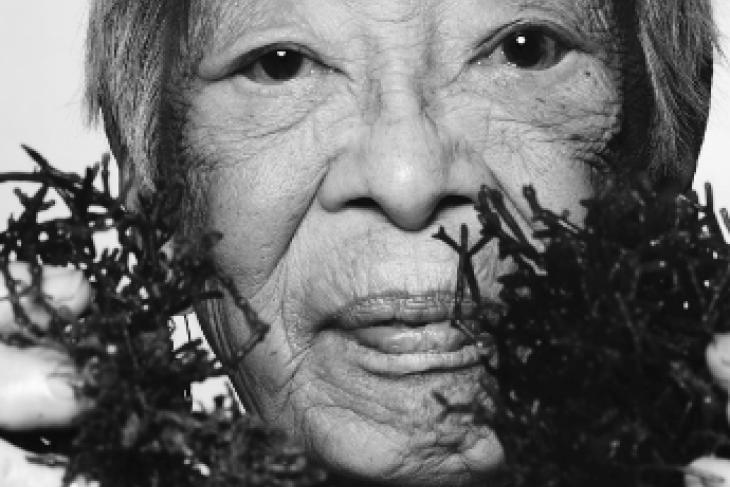 Meet Hawaiian Ethnobotanist Dr. Isabella Aiona Abbott "The Seaweed Lady"
Isabella Aiona Abbott—the seaweed lady, First Lady of Limu, Izzy, or we might even call her Abottella after a seaweed that was named after her—is one of many remarkable people whose story absolutely calls to herbalists. Her story is less often told than other famous names of botany or herbalism. She was a botanist and worked at preserving Native Hawaiians' knowledge of seaweeds, plants, and plant uses. Her mother was Native Hawaiian. Her father was Chinese Hawaiian, having immigrated when he was 18 to work on the Kipahulu sugar plantation, and later opened a general store that was a community hub. During her lifetime, from 1919-2010, Isabella was immersed in learning about plants, especially seaweeds and the uses for limu (seaweeds) that she learned from Hawaiians, Tahitians, Samoan, Tongaan, Polynesians, Chinese, Japanese, Native Peoples of the California coastline, and anyone who knew of uses for any sea plant.
"Why is this necessary? So that Hawai'ians are not put in second- or third-class status of Native people who don't know anything." – Isabella Aiona Abbott
Her story surfaced for us while collecting more in-depth information about bladderwrack (Fucus vesiculosus), one of the many groups of sea vegetables that is also used medicinally, and we wondered why more people aren't talking about Izzy.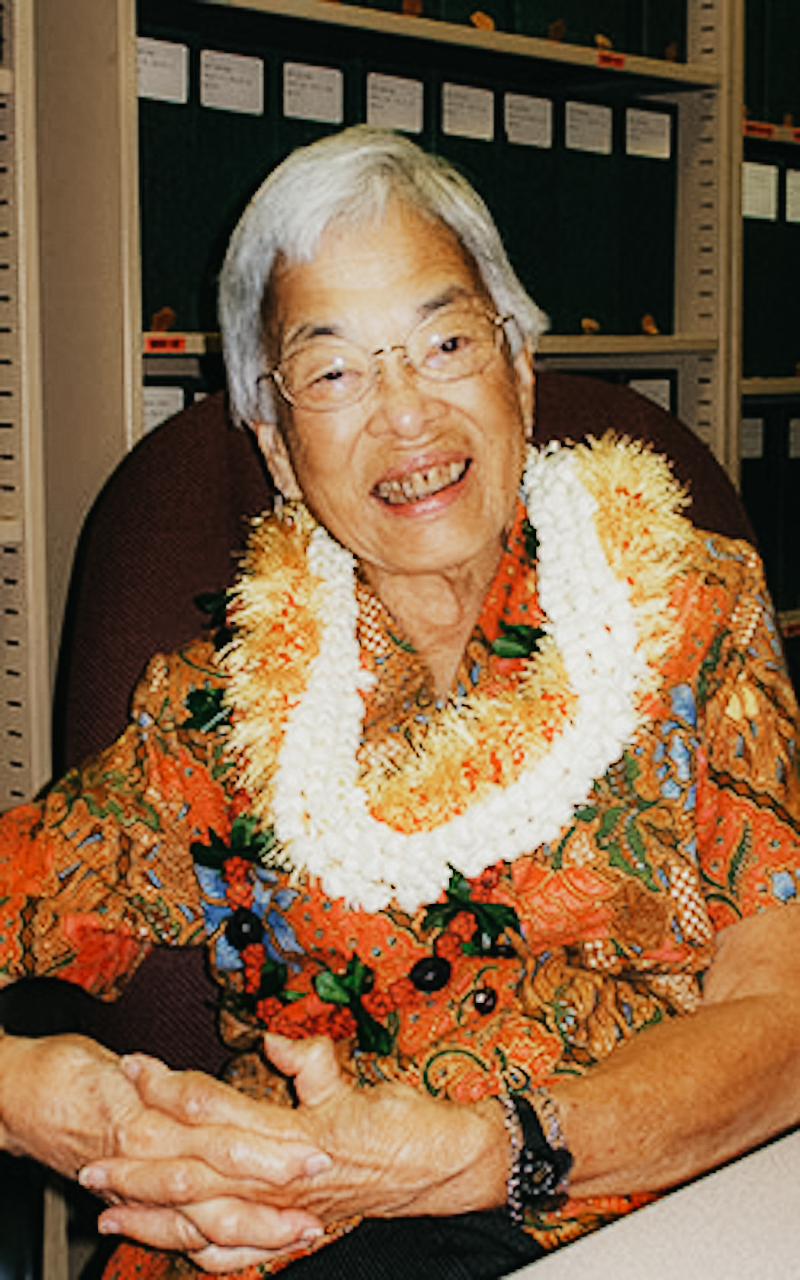 The Life of Ethnobotanist Dr. Isabella Aiona Abbott "The Seaweed Lady"
Dr. Isabella Aiona Abbott founded the ethnobotanical studies program at University of Hawaii in Manoa. She was an advocate for Hawaiian students, from children who attended schools that she attended as a child to grown professionals in their graduate studies of natural sciences. 
As young Isabella Kauakea Yau Yung she began learning about the seaweeds of Hana Maui and nearby islands and beaches of Hawaii beside her mother and seven siblings, who lived in Honolulu near Waikiki. Her mother was a Native Hawaiian and knew practically every local seaweed, most of the flowering plants, numerous lichens and ferns, and other local plants and wildlife. Isabella says her mother befriended other women especially if they also had children and they would take journeys together to beaches she knew. There Isabella's mom would soon be engrossed in foraging and showing Isabella and her friends what seaweeds, also called limu, you could eat or not eat. Those that weren't edible or apparently useful her mom called opala, a Hawaiian word for rubbish. Izzy was disappointed when the seaweeds that interested her were not highly approved by her mom, but she would find a livelihood among all the limu, edible or not, as a renowned algologist and ethnobotanist.  
Isabella attended the Kamehameha schools, and earned her first degree in Botany at the University of Manoa in 1941, followed by a Master's degree in Botany from the University of Michigan. She would follow this up with a Ph.D in Botany and become the first Native Hawaiian woman to receive a Ph.D in a science discipline, in 1950, at the University of California, Berkeley. 
She married a zoologist who she met in school. In the early 1950s, academic positions were hardly ever appointed to women, so they traveled based on her husband's work for a time and she continued to study plants and algae on her own while raising their daughter, Annie Abbott Foerster. In addition to learning new plants and algae, she started adapting recipes she knew from Hawaii to use any edible kelp and algae she could get her hands on in and around Pacific Grove, California. 
After studying the seaweeds of California further on her own, she landed a position and immediately began publishing not only academic works, but field guides, and was recruited to a full professorship. She was the first woman and the first person of color to be a full Professor of Biology at Stanford University.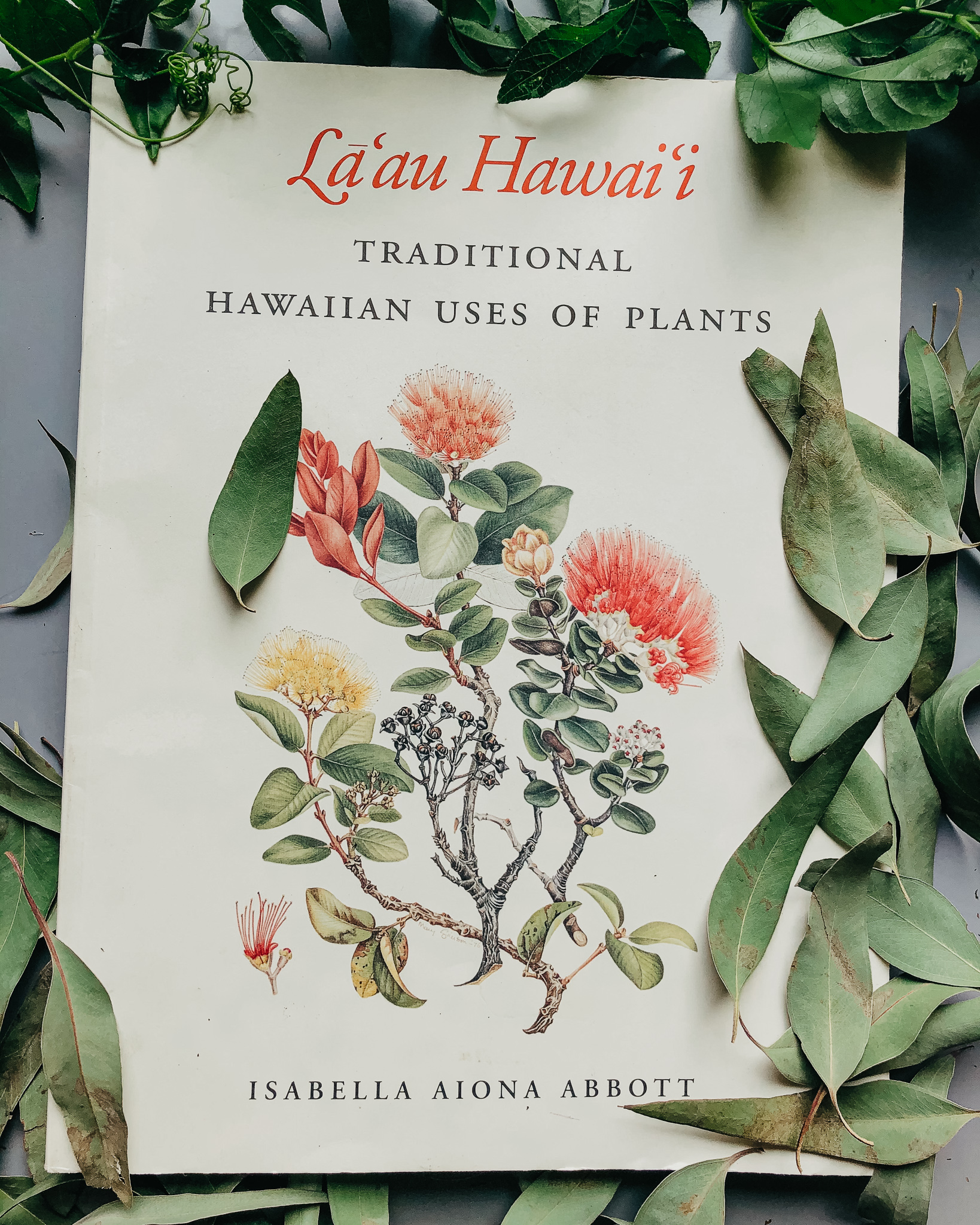 The Books and Accomplishments of Dr. Isabella Aiona Abbott, "The Seaweed Lady"  
To say that Dr. Abbott is an accomplished ethnobotanist and published author is rather an understatement. She created at least eight books and over two-hundred publications throughout her career. Her book La'au Hawai'i: Traditional Hawaiian Uses of Plants is one of her many (and probably most well known) books, which is especially focused on Hawaiian uses of plants. 
Complete list of published books: 
La'au

(La-O) Hawaii: Traditional Hawaiian Uses of Plants 

Limu

– Ethnobotanical Study of Some Hawaiian Seaweeds – out of print booklet, and hard to get your hands on these days!   

Hawaiian Reef Plants  

Marine Algae of California 

How To Know The Seaweeds

Marine Green and Brown Algae of the Hawaiian Islands

Marine Red Algae of the Hawaiian Islands 

Taxonomy of Economic Seaweeds with Reference to Some Pacific and Caribbean Species 
Dr. Abbott had a notable and full academic career in California, receiving many awards and titles, including World Expert on Algae of the Pacific Ocean Basin, and unofficially the "First Lady of Limu." In fact, she's had such an impact in the world of seaweed, a genus of red algae was named after her: Abbottella! 
The list of awards and distinctions goes on and on, including a Lifetime Achievement Award and recognition as a 'Living Treasure of Hawaii,' but rather than list all of her awards it might be more interesting to understand that there were many! These include recognition for her later work and advocacy in Hawaii.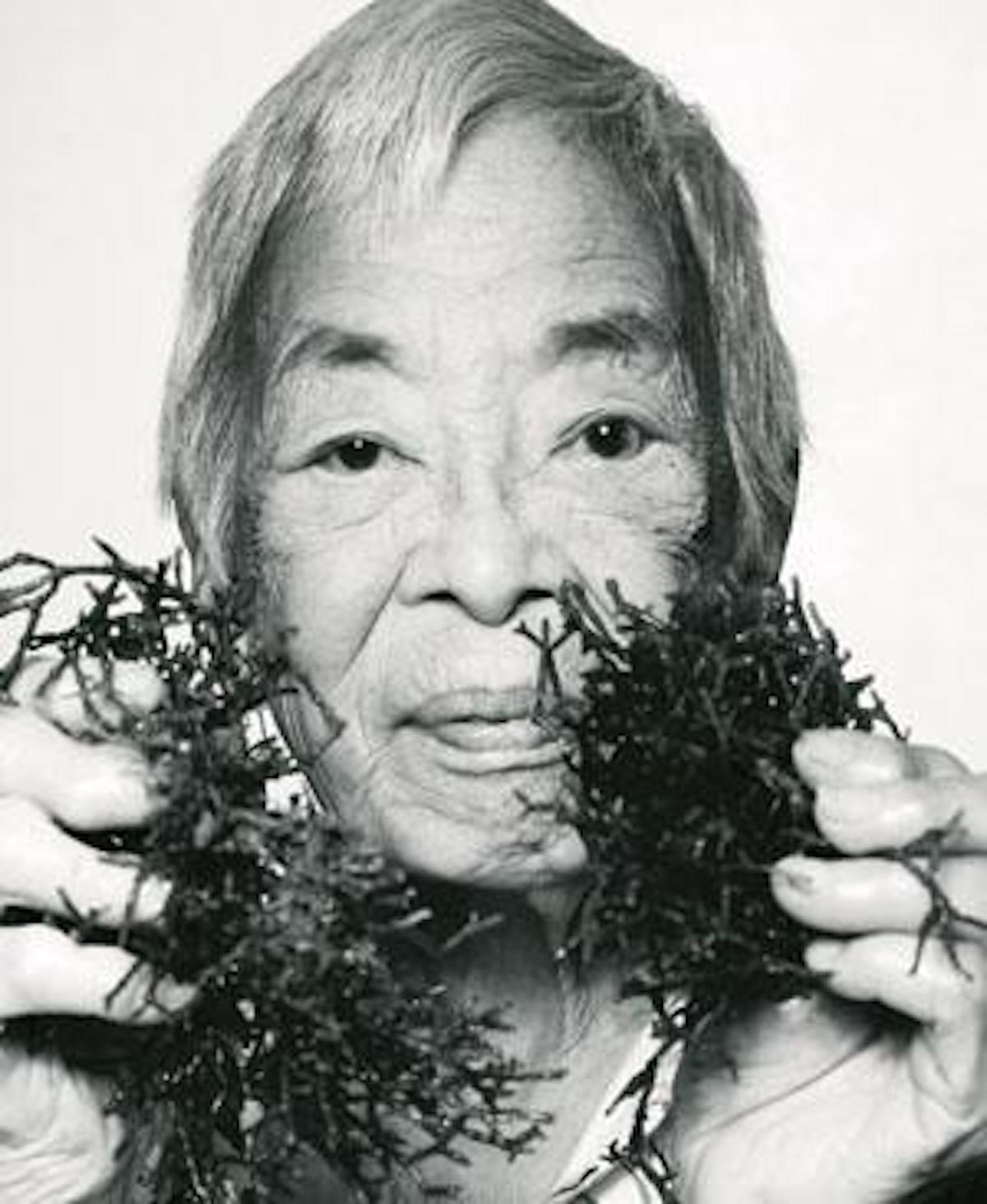 Founding a Hawaiian Ethnobotany Program 
Dr. Abbott and her husband decided to return to Hawaii to 'retire' where she was a Professor Emerita of Botany at the University of Hawaii and founded the undergraduate major in Ethnobotany there at the University of Hawaii, Manoa. In her professional and personal life she was an advocate for Hawaiian students, young and grown, in her immediate community.    
Abbott can be seen in many interviews later in life in Hawaii talking about what seaweeds are edible or not, which were the subjects of her research, how she learned from her mother, and tourists' impact on beaches and Native seaweed foragers, as well as the impact of introduced seaweeds and plants on native Hawaiian sustenance plants and native Hawaiian biodiversity. She continued working at the University of Hawaii, Manoa until the age of 91.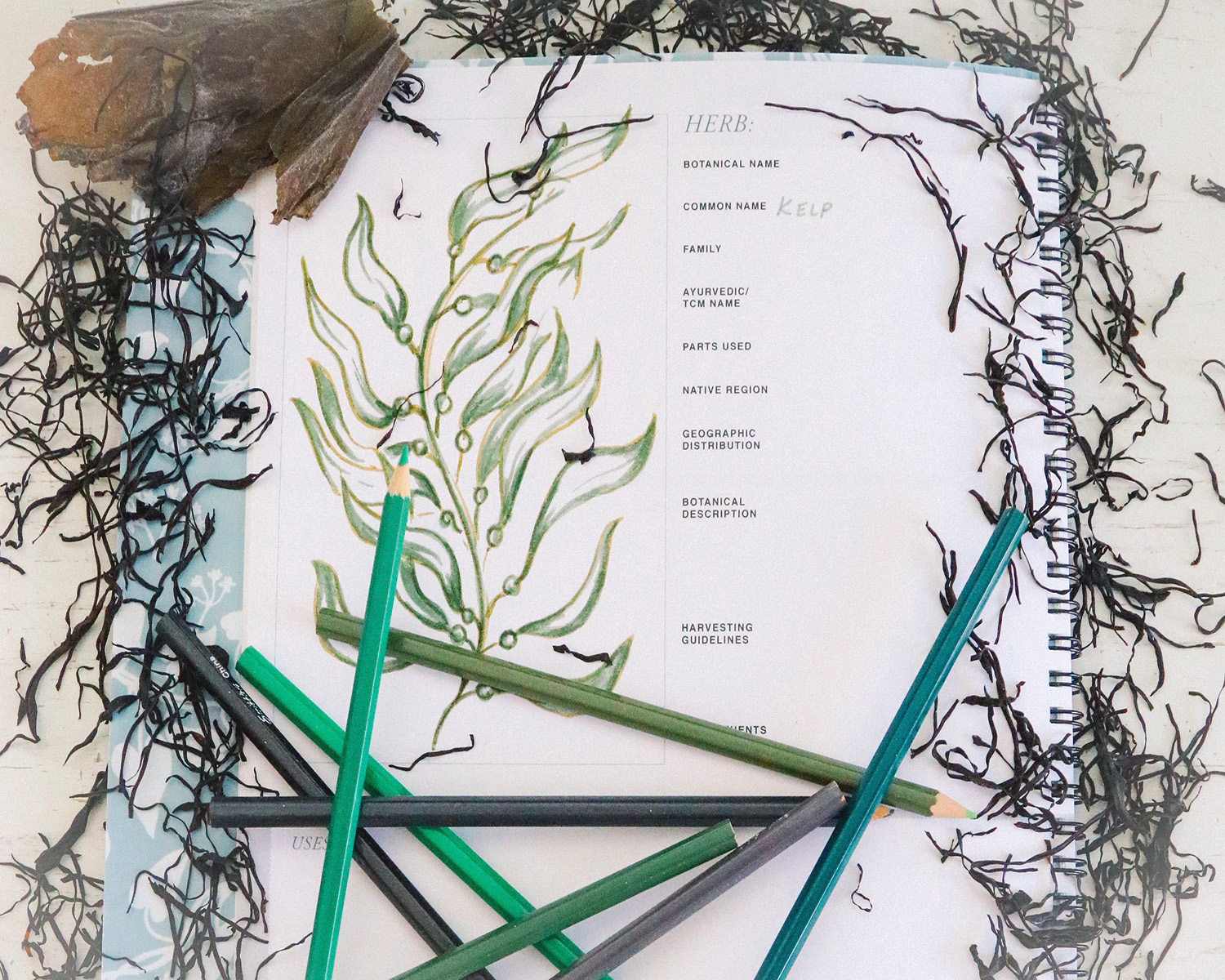 These are a few Hawaiian words learned from her: 
Limu: A water plant, especially though not exclusively edible, usually refers to seaweeds. At least 70 edible species of seaweed are well known, and there are certainly far more eaten!  
La'au: Medicinal plant though, not a direct translation. La'au also refers to any natural substance with use as medicine and it represents the idea of food as medicine.
'Ōpala: Useless, or rubbish. Her mother used this to describe calcified seaweeds too tough to eat! 
Alani: Bitter. Limua alani is a Hawaiian name for the bitter tasting seaweed genus Dictyota spp. 
Limu palahalaha: A Hawaiian name for Ulva fasciata, a seaweed that spreads out like a fan. Palahalaha means 'spread out' or 'fan shaped'. 
The Isabella Aiona Abbott Award for Graduate Research in Hawaiian Ethnobotany and Marine Botany supports graduate level research in natural sciences at the University of Hawaii, Manoa.  
Isabella Kauakea Yau Yung, her mother Native Hawaiian, her father Chinese Hawaiian, is one of so many remarkable Asian American and Pacific Island teachers and advocates—and we count her as an herbalist, too. Her story is also relatable to many herbalists' experiences, from finding her way among many plants as a learner, to supporting others learning the natural sciences, old and new uses of plants, and advocating for others in her community to have a sustainable livelihood based in tradition and protection of traditions and the natural world. 
There is so much to learn from her and she is an inspiration in many ways!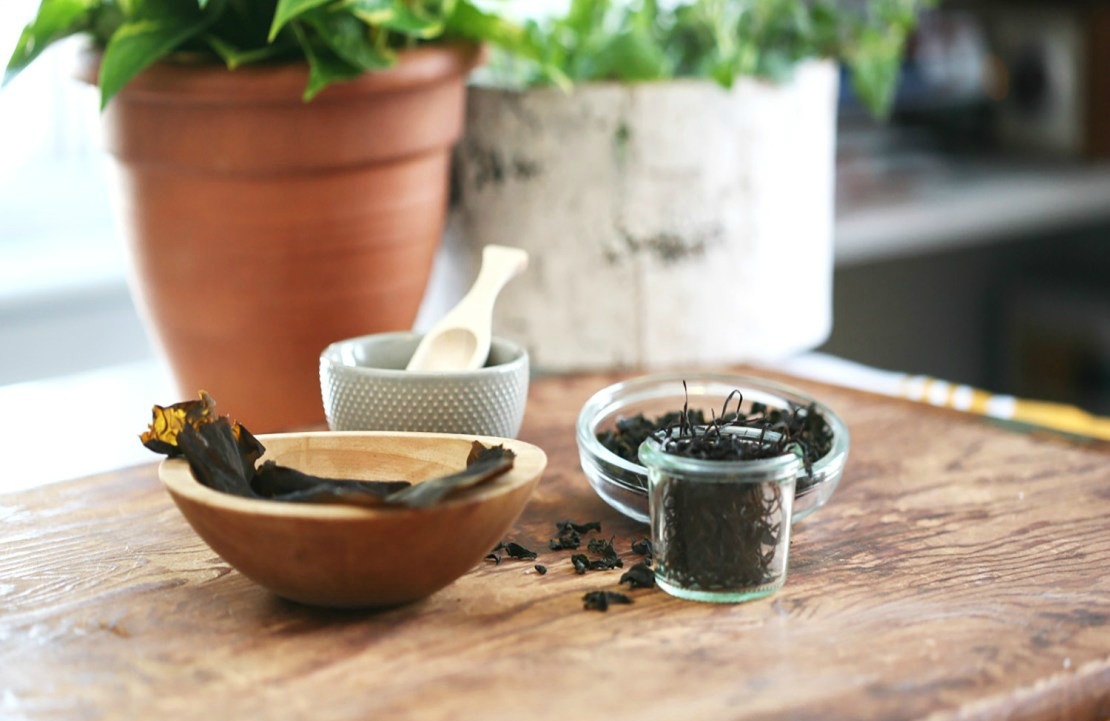 Are you inspired by Dr. Isabella Aiona Abbott's work? 
Watch this feature of Isabella Aiona Abbott on Long Story Short with Leslie Wilcox on PBS here: https://www.youtube.com/watch?v=4qvIXFS5k-k
Or this presentation by Isabella Aiona Abbott on the Ethnobotany of Limu here:  https://www.youtube.com/watch?v=OeWi1PlaaLI 
Inspired to learn more about seaweed? Dive into a splash-course in seaweed uses: Seaweeds 101 – What you need to know and why you should add it into your materia medica
How about something more in-depth? These resources are available for The Herbarium subscribers:
Find our two-part Sea Vegetables Series in The Herbarium:
Stop by The Herbarium plant database and add this plant to your foraging basket: Full monograph on Bladderwrack (Fucus vesiculosus)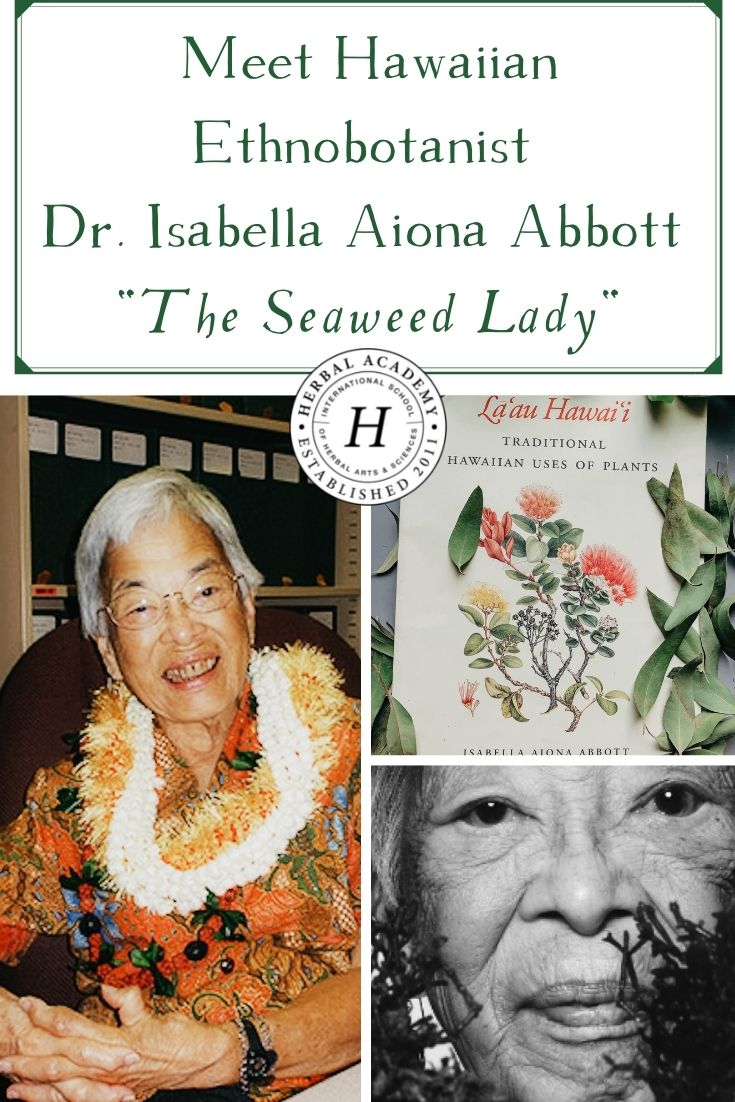 REFERENCES
Bense, D. (2019, March 14). A celebration of women's history and Dr. Isabella Aiona Abbott. Ho'oulu: A UH Maui College Publication.  http://maui.hawaii.edu/hooulu/2019/03/14/a-celebration-of-womens-history-and-dr-isabella-aiona-abbott/
Crites, J. (2010, October 21). Pioneering professor is first lady of limu. Mālamalama: The Light of Knowledge The Magazine of the University of Hawaii. http://www.hawaii.edu/malamalama/2010/10/isabella-abbott/
Johnston, H. (2021, May 3). Marine botanist Isabella Aiona Abbott and more women to know this Asian American and Pacific Islander Heritage Month. Because of Her Story. https://womenshistory.si.edu/news/2021/05/marine-botanist-isabella-aiona-abbott-and-women-know-asian-american-and-pacific-islander-heritage
Dr. Isabella Aiona Abbott. (2019, May 20). Indigenous Goddess Gang. https://www.indigenousgoddessgang.com/matriarch-monday/2019/5/20/isabella-aiona-abbott 
Utacia Krol, D. (2017, September 1). Isabella Aiona Abbott becoming the "First Lady of Limu". Winds of Change: American Science And Engineering Society.  Inhttps://woc.aises.org/content/isabella-aiona-abbott-becoming-%e2%80%9cfirst-lady-limu%e2%80%9d