5 Herbal Study Tools for Different Learning Styles
As a new or experienced herbal student, there are many ways to prime yourself for success as you dive into your studies. Perhaps you set an intention for your herbal education, craft an inspiring study space, and even snack or sip on some herbal-infused helpers to prepare you for studying. You can continue to set yourself up for success by using study tools for different learning styles or anything that aids the comprehension and retention of the new information you're about to encounter.
How should you determine which study tools to use? It completely depends on you! Study tools are not one-size-fits-all. What works for one student may not be the most effective approach for another, because no two people (or their learning styles) are entirely alike. As a sneak peek into the new My Herbal Study Tips Mini Course, we're diving into this topic with an excerpt pulled directly from Lesson 2.
For helpful recipes to prepare you for study time, download our FREE 11 Herbal Recipes for Memory and Focus ebook!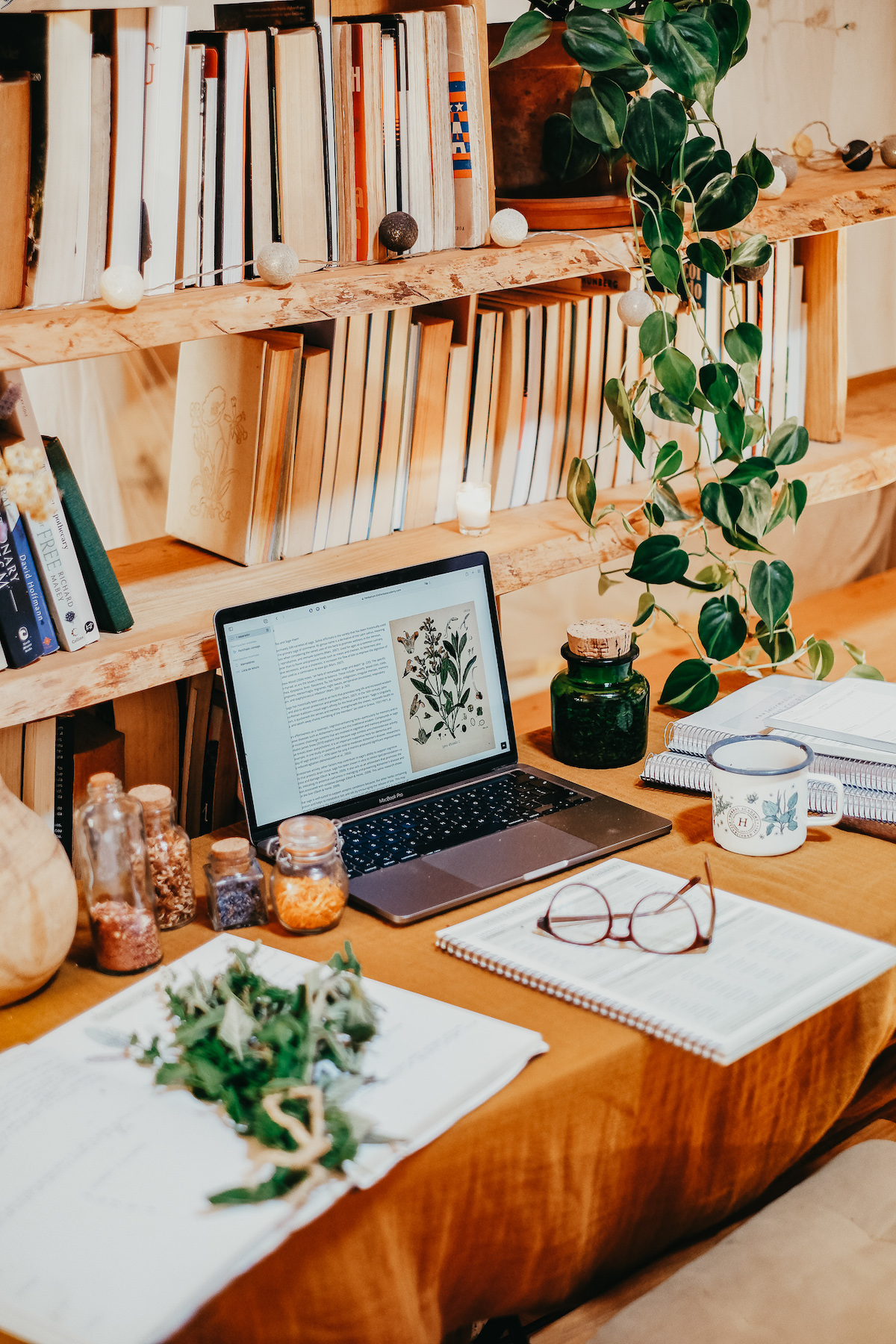 Learning Styles and Preferences
You may find that the study tools that are most useful for you align with your primary learning style or preferred way of learning. Learning styles generally describe how individuals interpret, absorb, and retain information (Chick, 2010). One of the most recognized methods of categorizing learning styles, the VARK model, suggests learners tend to identify with visual, auditory, reading/writing, and kinesthetic preferences (Chick, 2010).
This lesson will cover a wide range of study tools that herbal students have used to aid their learning, and we've categorized them according to the VARK model. Importantly, learning style categorization like VARK describes an individual's preference and comfort in the learning approach but has not necessarily been shown to have a definite impact on educational outcomes (Pashler et al., 2009). 
While there may not be enough credible studies to validate the use of learning style assessment in education (Pashler et al., 2009), many of our students agree that they are drawn to particular styles of learning and using one or more of the below study tools has improved their herbal studies. Try one or a few to discover what works well for you.
When it comes to study approaches, don't be afraid to try new things! Even if you identify as someone who prefers visual learning, don't let that stop you from using listening tools, getting hands-on, or trying an entirely new approach to absorb the information fully.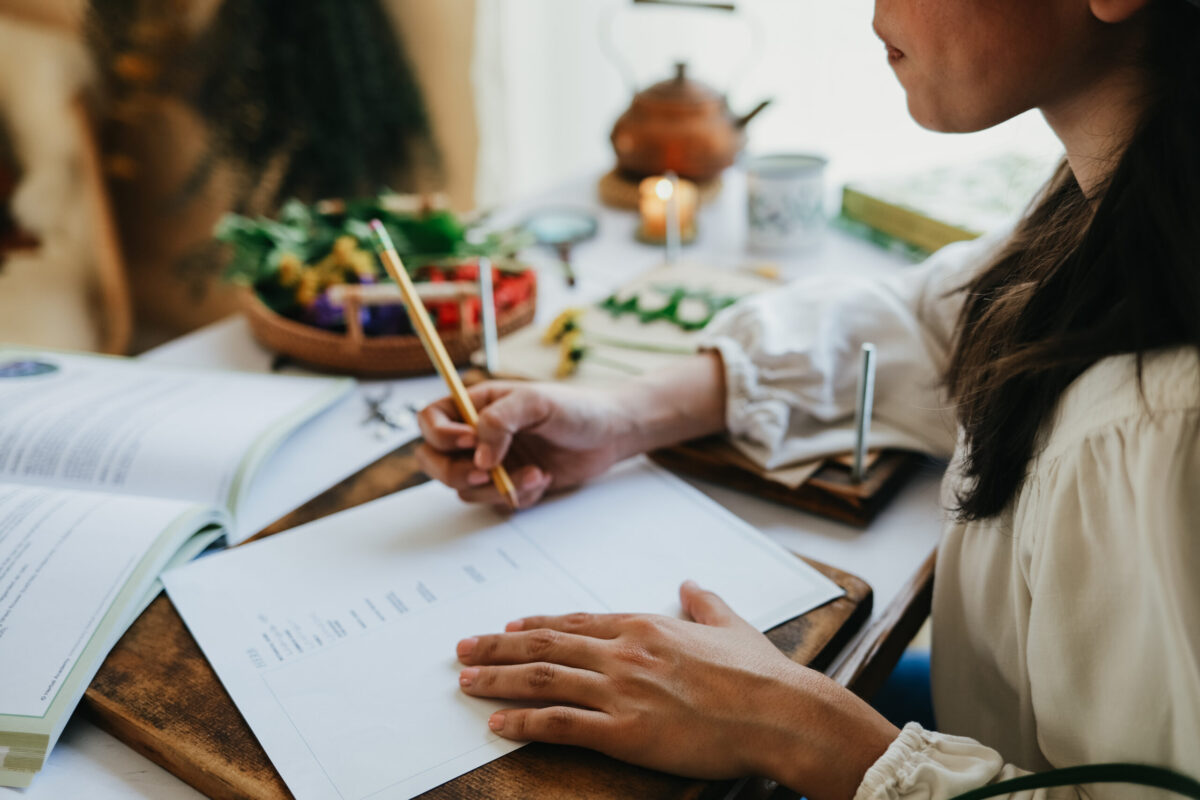 Visual Study Tools
As the name suggests, visual study aids present information visually, such as through images and illustrations, as well as graphic displays like charts, diagrams, color-coded keys, and presentation-style videos. Our online courses feature many beautiful visual presentations to help students learn how to identify herbs by sight, as well as charts and graphics that condense information into an at-a-glance visual resource. 
An herbal coloring book is one example of a visual study tool to support your herbal studies! Use colored pencils, markers, crayons, and observation skills to get to know the plants you will commonly come across in your studies—and in the wild! Our own Botanical Illustrations Workbook includes 25 botanically accurate illustrations of fun-to-forage plants that commonly occur in the United States, summary monographs to expand your learning experience of these plants, and blank pages for additional sketches and note-taking. Coloring each plant as you learn about its identifying features and edible and herbal uses is a great way to visually cement your knowledge of these special wild plants.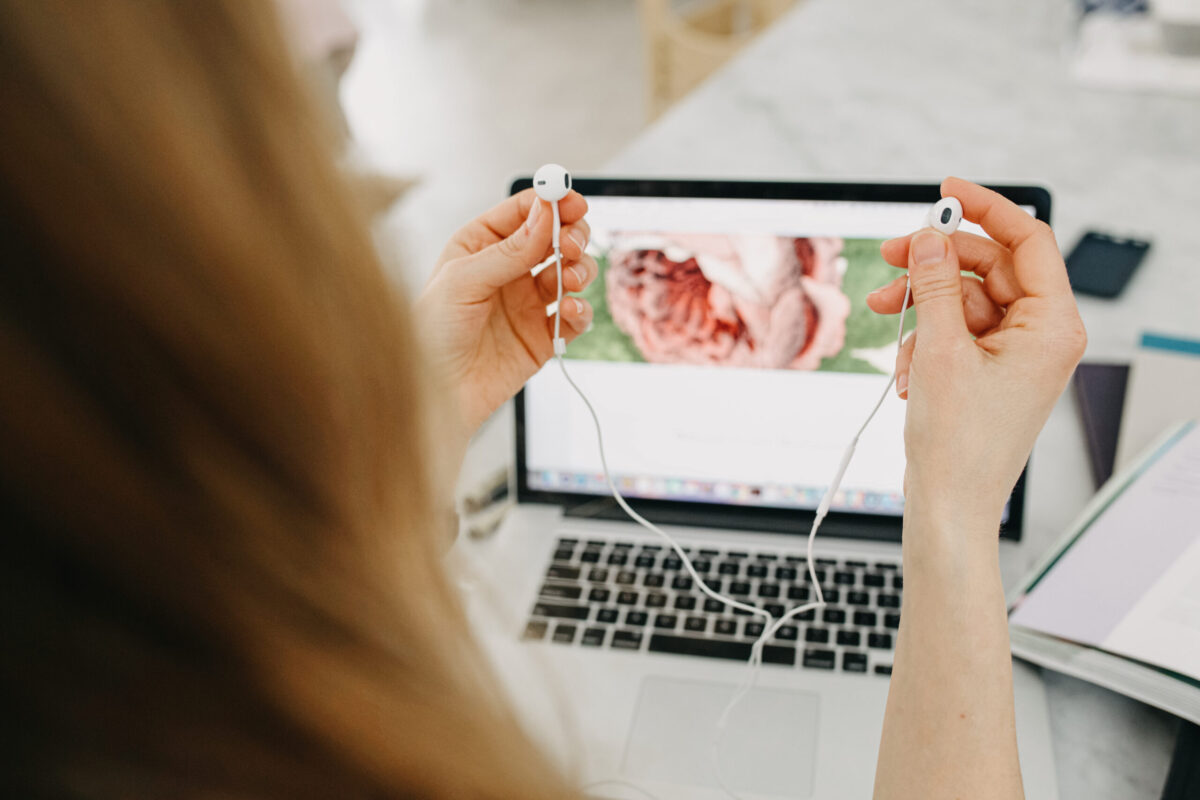 Audio Study Tools
Students with an auditory learning preference may like to use sound to process and retain information. If you prefer to listen to rather than read material, you may fall into this category. Audio study tools like podcasts, songs, audio clips, and spoken lectures can be a helpful part of a well-rounded approach to studying herbs. 
Text-to-speech (TTS) software can be a supportive study tool, because it processes digital text and reads it aloud. There are free and paid versions of this assistive technology, but most of them work the same way. You'll either upload a file or type (copy/paste) in words for the tool to read. You can typically select from a variety of voices and speeds of playback to customize your experience.
Reading and Writing Study Tools 
Learners who prefer reading/writing study methods may slightly overlap those with visual learning preferences, but this category relies heavily on words, especially through written notes and text in all its forms. As there are many ways and formats for note-taking, we encourage you to take your time and explore what is most effective for you. 
Taking notes by hand, for instance, may benefit learners that prefer pen to paper, like to read their own handwriting, or want to cut down on screen time. Though some prefer writing in lined notebooks, dot-grid and unlined paper may offer more flexibility depending on your note-taking style. Keep all your notes in one place, whether it's a dedicated notebook like the herbal notebook set we've packaged as a companion to the free My Herbal Study Tips Mini Course, folder, or binder. 
Make your notes work for you by using a notetaking system like The Cornell Method to make reviewing easier. This system divides a page into two columns, with a small row across the bottom. The smaller left-hand column is for big-picture concepts, or "cues," and the right-hand column is space to translate big-picture ideas into more detail. The bottom row offers space to summarize the page (Cornell University, n.d.). You might also try color coding your notes or highlighting key words and ideas in textbooks or printed Unit PDFs from the courses to draw the eye to essential information.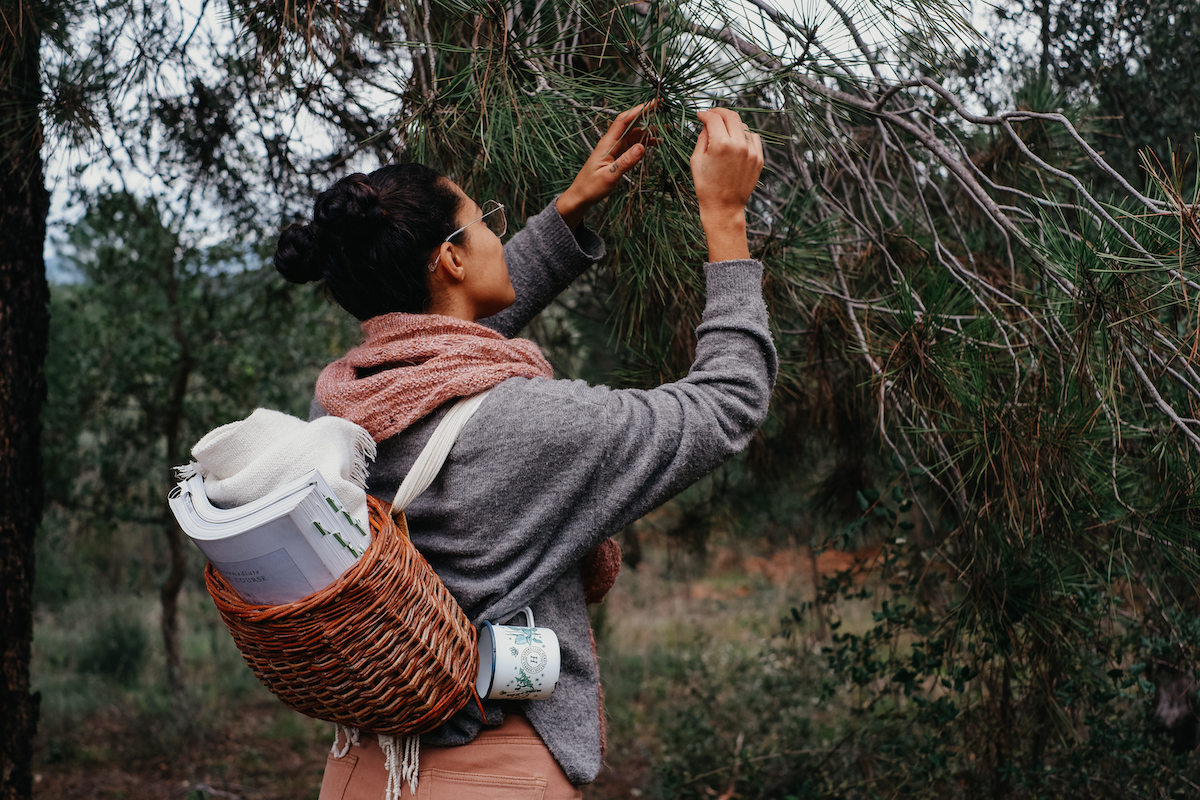 Kinesthetic Study Tools
For kinesthetic learners, it's all about getting the body involved! Students who prefer learning by doing will benefit from getting physically involved in study, especially by touching plants, getting hands-on with making herbal preparations inspired by the lessons, and engaging all available senses to enhance learning. Why not get creative with incorporating movement into your studies, in your own unique way?
Don't force yourself to sit still to study, especially if it's difficult to do so. You might combine movement with learning by walking and listening to an herb podcast or your own recorded audio notes. Switch up your study space by using a sit-stand desk if you can access one, or read on a stationary bike or treadmill. If you are sitting at a desk but still want to move your body, keep your hands busy with a stress ball or fidget toy. Or, add an herbal spin to your somatic study session by hand processing herbs—destemming thyme, for example, or chopping dandelion roots—while listening to a recorded lecture or study playlist.
As you have undoubtedly seen in this post, many study tools are at your disposal to help support your herbal studies. Each of us learns and retains information uniquely, so it's helpful to use the study tools that aid our personal learning style(s). Allow your learning preferences to guide which tools you incorporate into your education, and importantly, have fun with it! Keep an open mind, overlap tool types, and stay organized for success.
If you're interested in learning more about how to get your herbal studies off on the right track (or you want to reignite your studies if you're feeling a lull), join us in the new FREE My Herbal Study Tips Mini Course! This 5-lesson road map is a resource-packed guide designed not only for those who are brand new to herbalism but also for those who have been herbal students for some time. Learn herbal-specific study strategies from goal setting and time management to community-based learning and working with an herbal mentor, explore botanical study aids and recipes you can incorporate into your herbal studies, and get hands-on with interactive activities in every lesson!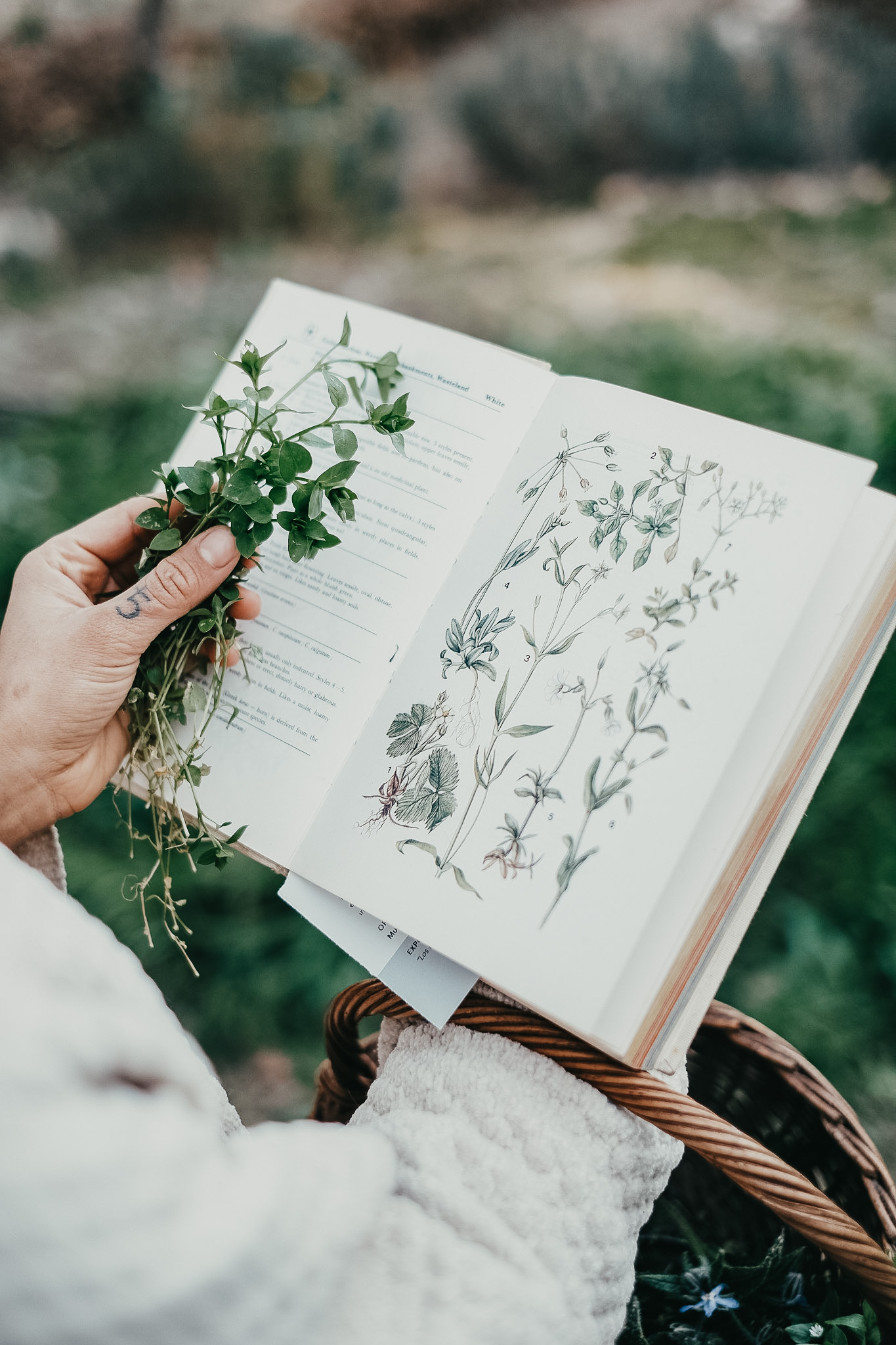 Course registration is open today! Sign up for free here.
You can even choose to upgrade your free registration to get our Botanical Study Notebook Set, a set of two handy notebooks — 1 letter size (8.5×11") and 1 pocket notebook (4×6") — to help you craft and organize your notes at home and in the field! Featuring beautiful botanical cover art, each notebook features key information for the budding or experienced herbal student, including language for herbalists, common preparations/delivery methods in herbalism, a handy foraging checklist and foraging ethics guide, and common plant families to know.
We hope to see you in class!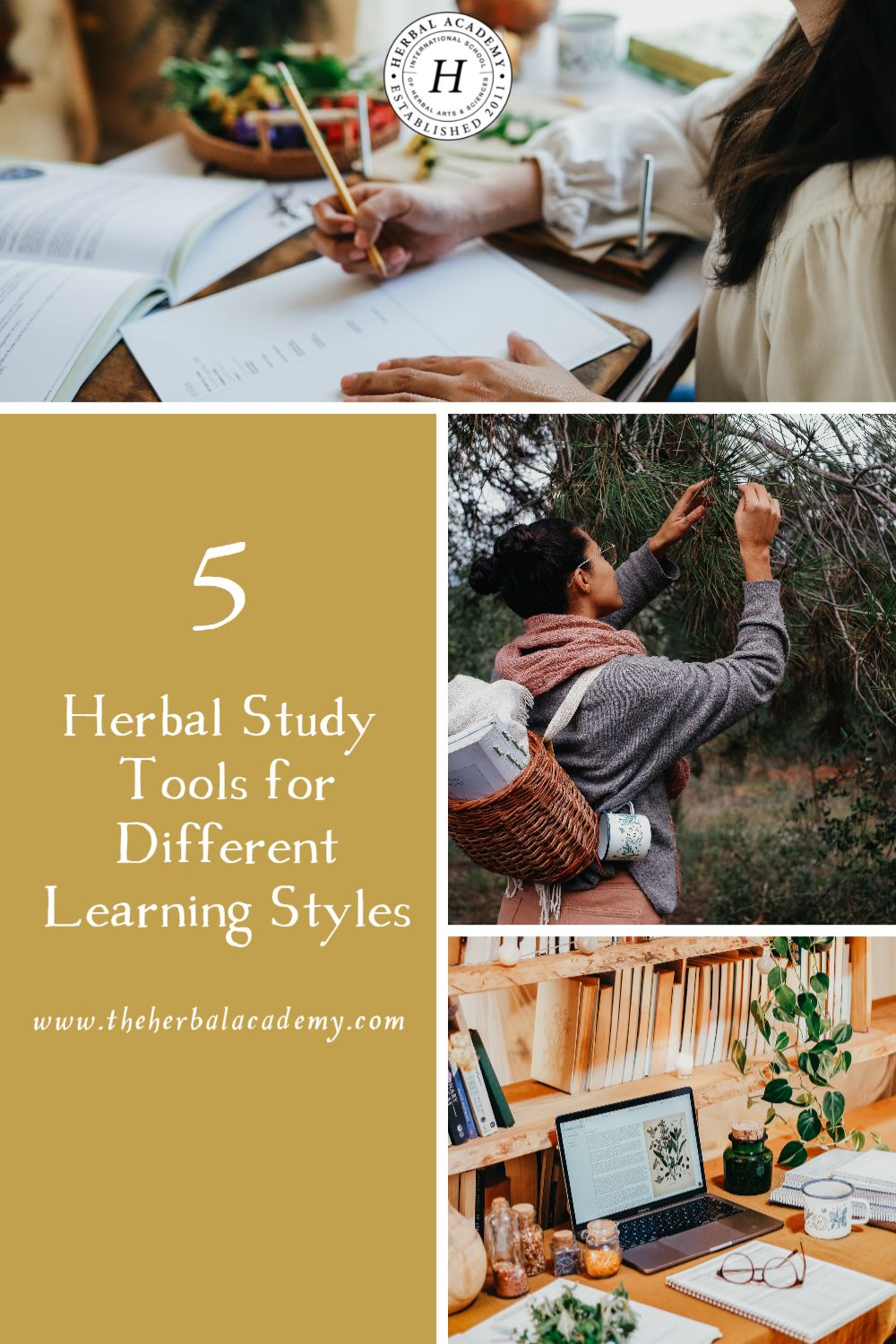 REFERENCES
Chick, N. (2010). Learning Styles. Vanderbilt University Center for Teaching. https://cft.vanderbilt.edu/guides-sub-pages/learning-styles-preferences/.
Cornell University. (n.d.). The Cornell Note Taking System. The Learning Strategies Center. https://lsc.cornell.edu/how-to-study/taking-notes/cornell-note-taking-system/
Pashler, H., McDaniel, M., Rohrer, D., & Bjork, R. (2009). Learning Styles. Psychological Science in the Public Interest. https://doi.org/10.1111/j.