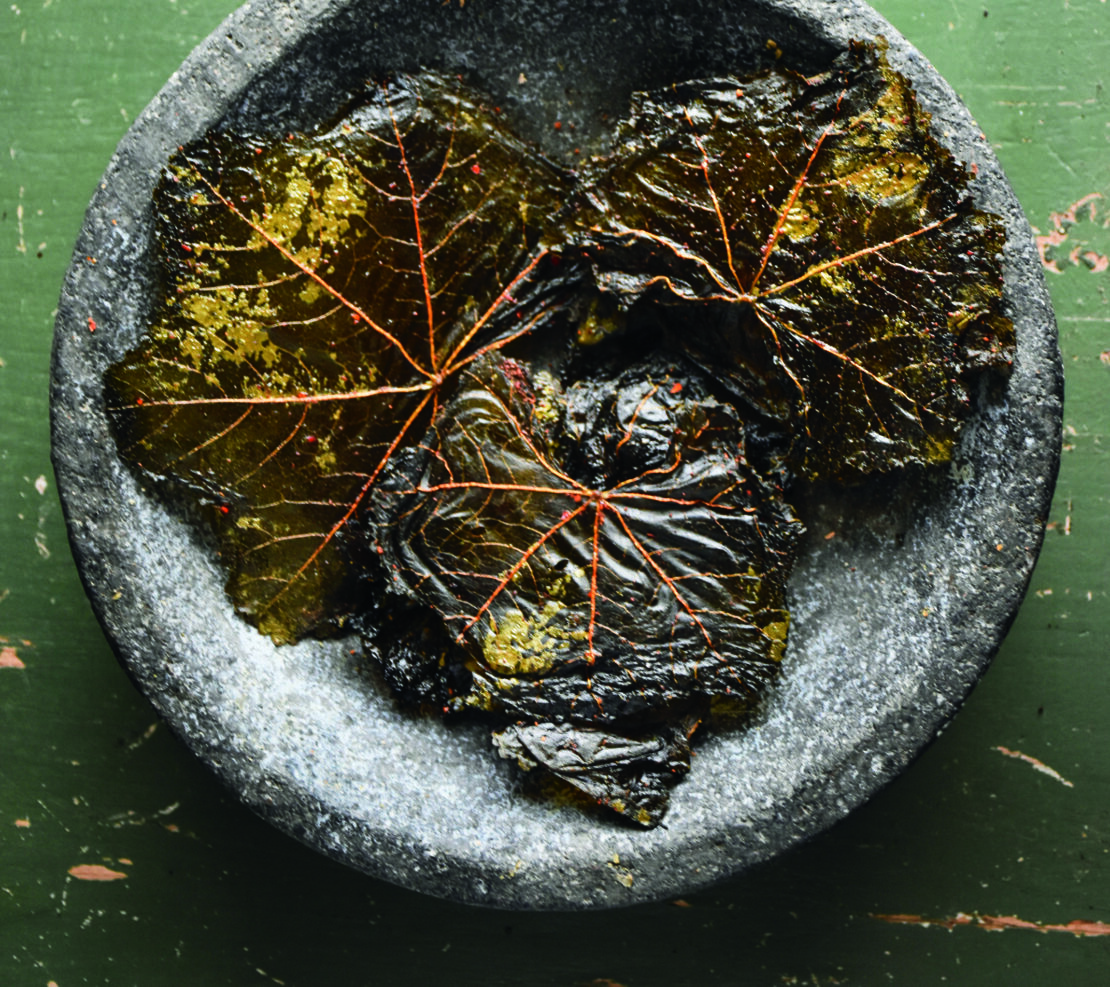 DIY Fermented Mallow Leaf Chips
The following excerpt and Fermented Mallow Leaf Chips recipe is from Pascal Baudar's book Wildcrafted Fermentation (Chelsea Green Publishing, March 2020) and is reprinted with permission from the publisher.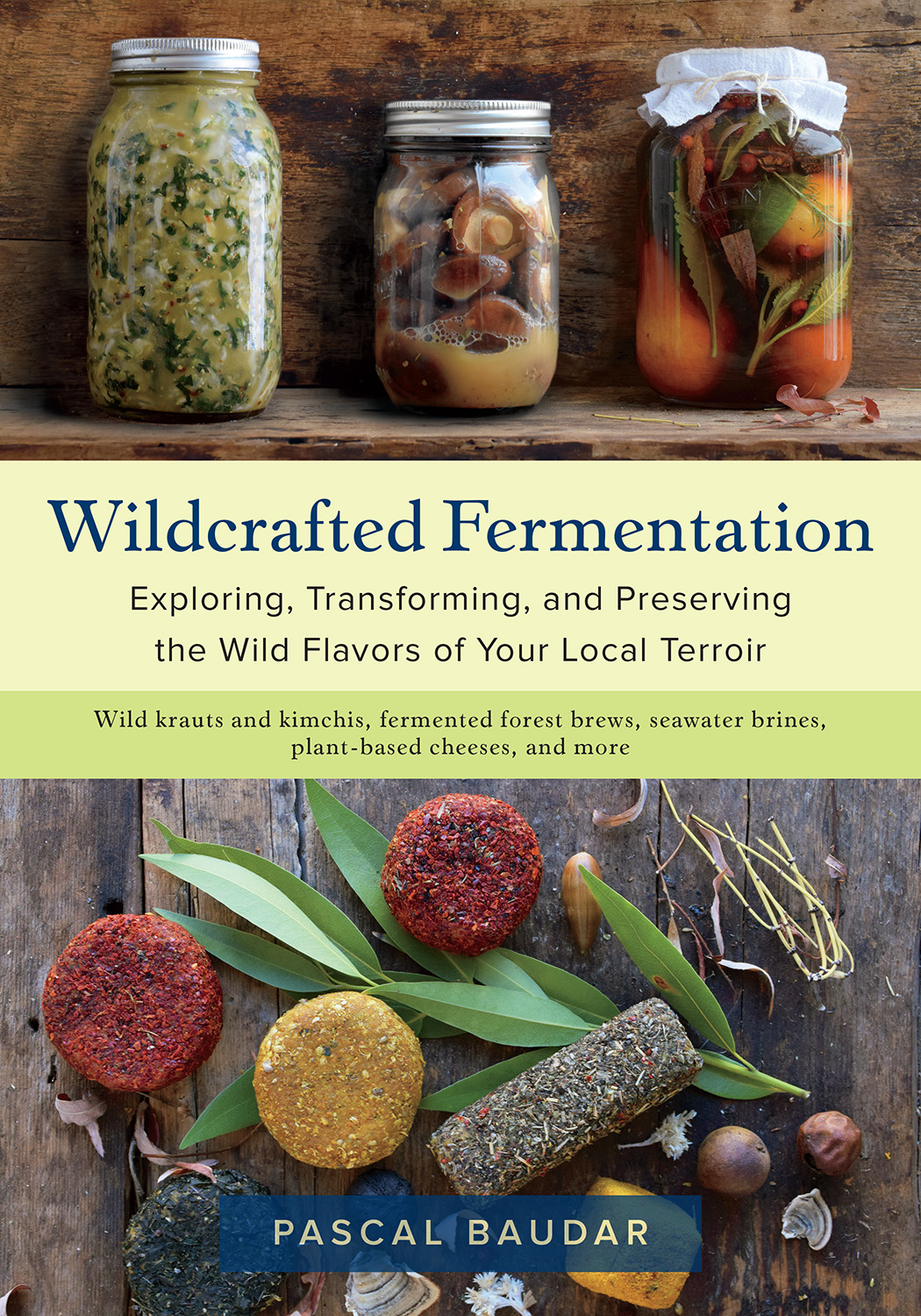 Snacking on kale leaf chips is one of my favorite pastimes and so, of course, I had to explore some possibilities with similar wildcrafted leaves. I tried all kinds; some were quite good, and some were so-so, but there are numerous culinary possibilities with wild food.
Locally, my favorite chips were made using mallow (Malva neglecta). They're not only beautiful (albeit quite thin) but also have some nice flavors: salty—bitter—sour—spicy. Mustard leaves worked well, too, but are a bit bitter, which is usual—the results reminded me of gundruk. There are tons of other leaves I haven't experimented with yet, such as lamb's-quarters, nettles, and so on. I'm sure you can have fun with your local wild edibles.
Fermented Mallow Leaf Chips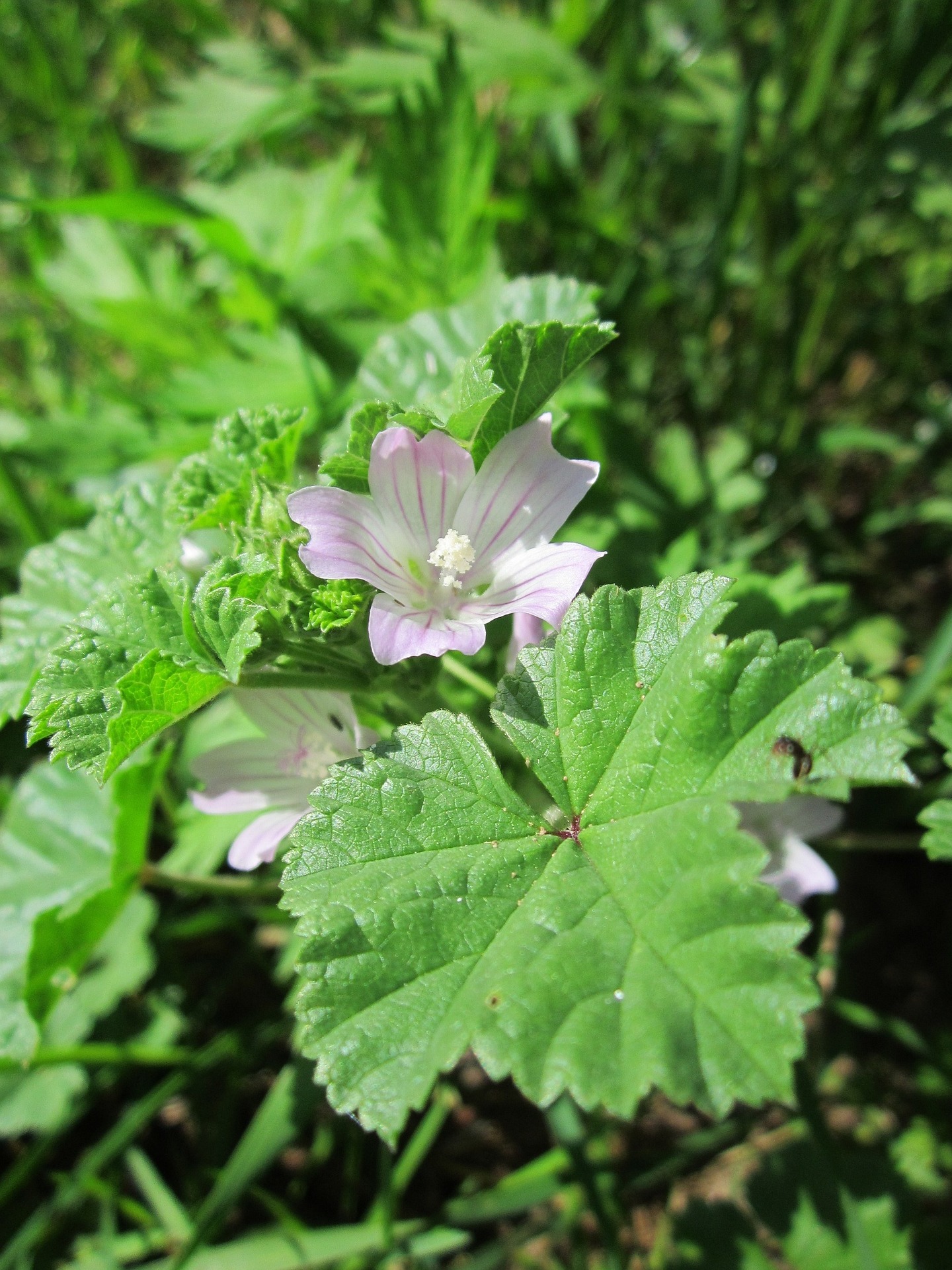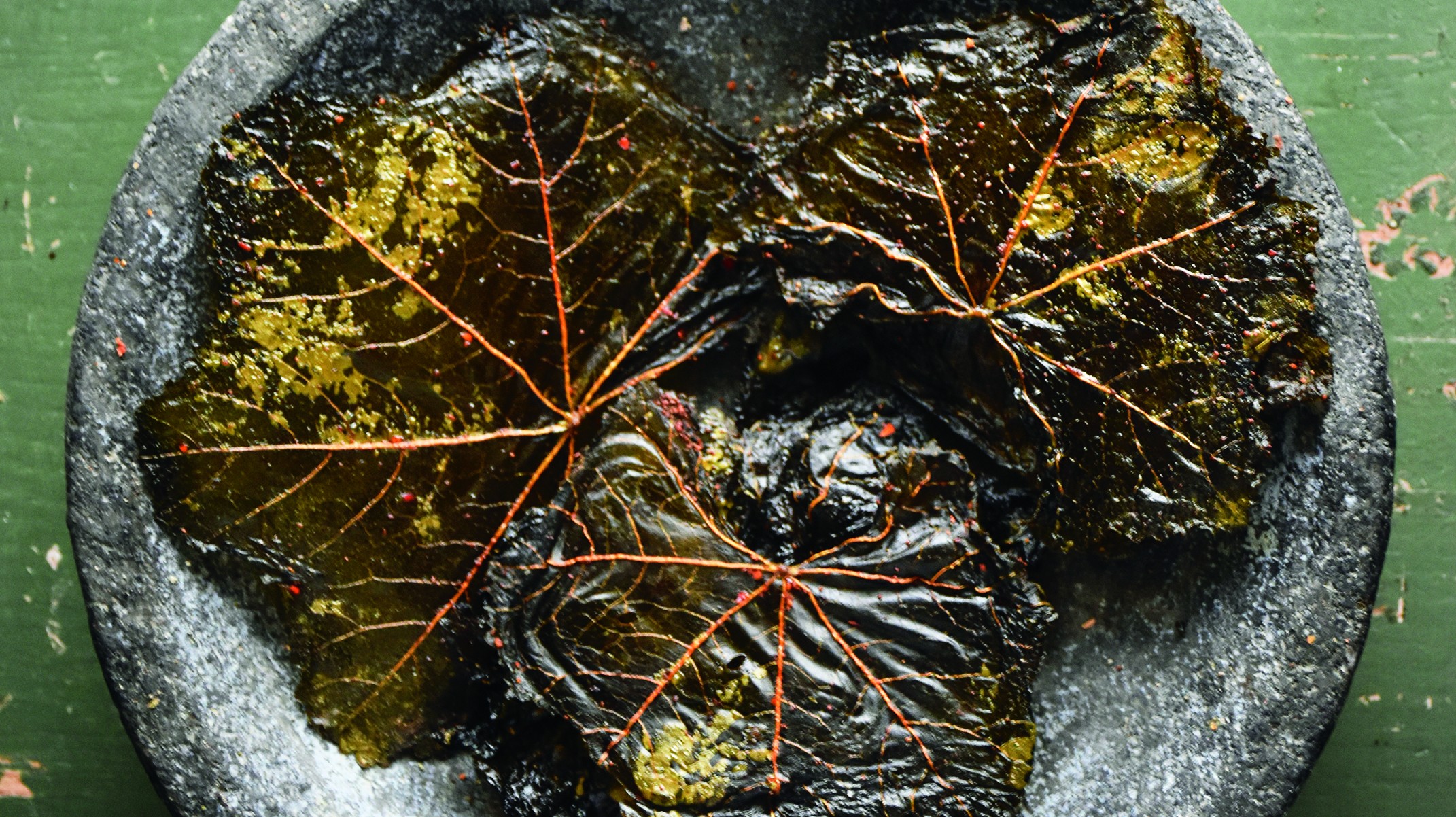 Fermented Mallow Leaf Chips
Proceed carefully: Mallow leaves are quite beautiful, but you want to leave them intact as much as possible in the ferment. You'll need to carefully lay the leaves flat so you can easily remove them to make your chips. You want them to look good, right?
Ingredients
½-pint jar (236 ml)
7 ounces (198 g) mallow leaves
1 teaspoon (5.5 g) salt
2 garlic cloves, chopped
1½ teaspoons (4 g) chili flakes, spicy or not
½ teaspoon (1 g) Curry Blend
2 tablespoons (30 ml) Culture Starter
Directions
Work slowly and gently so you don't damage the leaves. Massage the leaves and salt tenderly in a bowl for maybe 10 seconds, leave them alone for 15 minutes, and restart the process. I want the salt to do the work and tenderize the leaves slowly. Repeat the process as necessary until the leaves are ready. They should look kind of wet, soft, and limp.
Add the rest of the ingredients and massage again tenderly for a few seconds, then place the leaves carefully one by one in the jar. This will take a bit of time, but when you remove them later on to make the chips, they'll look great.
Use fermentation method 4 (page 32). Close the lid, then once a day, open the jar and use a clean finger or a spoon to press the leaves under the brine. There won't be much brine, but it should be enough. Burp as necessary. When the initial fermentation is complete, usually 7 to 10 days, place the jar in the refrigerator.
Those chips are a delicate gourmet snack; they take work. When you're ready, spray them lightly with olive oil, layer the leaves on a dish, and leave them alone for 20 minutes or so. You can add a bit of garlic powder if you want, or nutritional yeast, or more chili, but don't add salt. I think it's not necessary.
Place the leaves gently on parchment paper (I use a silicone rubber pad). Flatten them carefully if you want beautiful leaves, or
they can be a bit more crumbled and messier; it's all good.
Preheat the oven to 350°F (177°C) and place the tray inside the oven. It's all about timing: 10 minutes worked perfectly for me and I had crunchy yummy leaves; 14 minutes and I had not-so-yummy carbonized leaves and ashes. So watch your timing.
Serve right away or store in a closed (dry) container, as they tend to go soft very fast if you leave them out.
Try this with some of your other wild leaves—there are interesting culinary experiments to do!
Purchase a copy of Wildcrafted Fermentation at Chelsea Green Publishing or on Amazon.
About the Author:
Pascal Baudar is the author of three other books: Wildcrafted Vinegars (2022), The Wildcrafted Brewer (2020), and The New Wildcrafted Cuisine (2016). A self-described "culinary alchemist" he leads classes in traditional food preservation techniques. Through his business, Urban Outdoor Skills, he has introduced thousands of home cooks, celebrity chefs, and foodies to the flavors offered by their wild landscapes. In 2014, Baudar was named one of the most influential local tastemakers by Los Angeles Magazine.