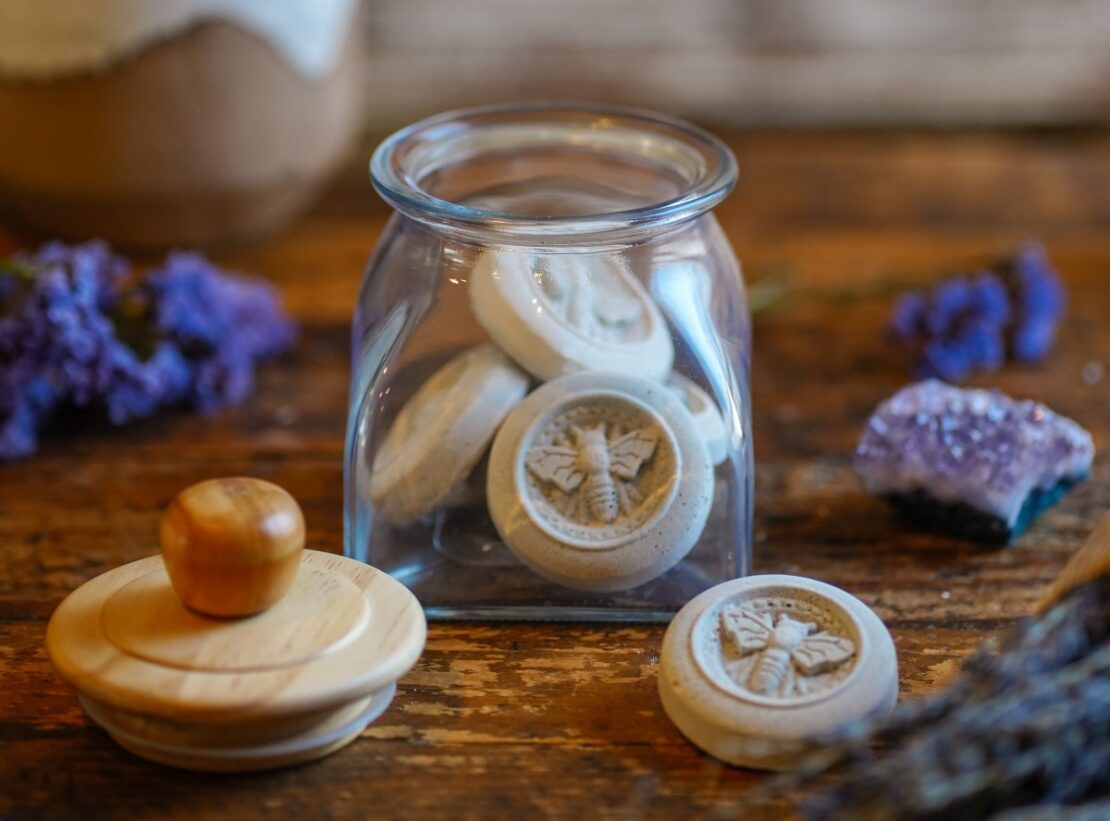 How to Make Lavender Shower Steamers
Shower steamers are like a bath bomb for the shower, and they will elevate your showering experience in the same way a bath bomb levels up your bathing experience. A small scented puck you can put in the bottom of your shower to envelop yourself in scent and transform your bathroom into an aromatherapeutic experience, a shower steamer is indulgent and beneficial to mind and body. You can actually make them yourself at home with just a couple of easy-to-find, multipurpose ingredients. 
I first discovered the shower steamer concept when I was under the weather, scrolling Instacart for feel-better supplies. Under "Suggested Items" they had lavender (Lavandula spp.) shower steamers available, so I had to give them a try. My bathroom was suddenly morphed into a spa steam room! Being enrobed in the fresh floral scent of the lavender steam was such a gentle and comforting support to my body and mind.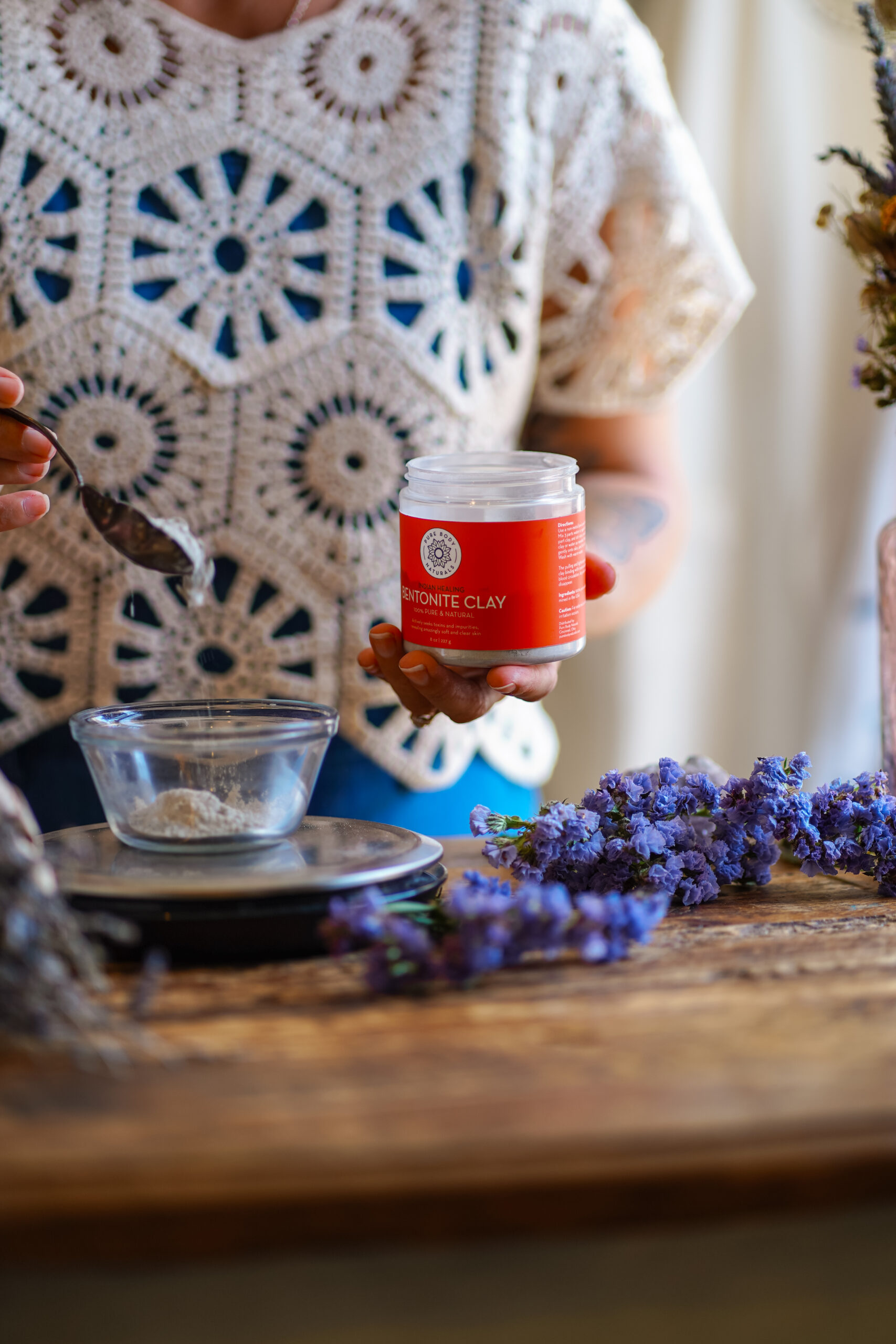 How it Works
Aromatherapy can have a plethora of positive effects on our minds and bodies. Research on lavender essential oil has shown it to be beneficial for providing a break from pain and anxious tension. Lavender essential oil is often used to help stave off headaches, let go of muscle tension, and bring on sleep (Chevallier, 2000). For more information on the benefits of lavender essential oil, see this article on the blog. And for further reading on the effects of aromatherapy and mood, you can read our post, How Does Scent Affect Mood?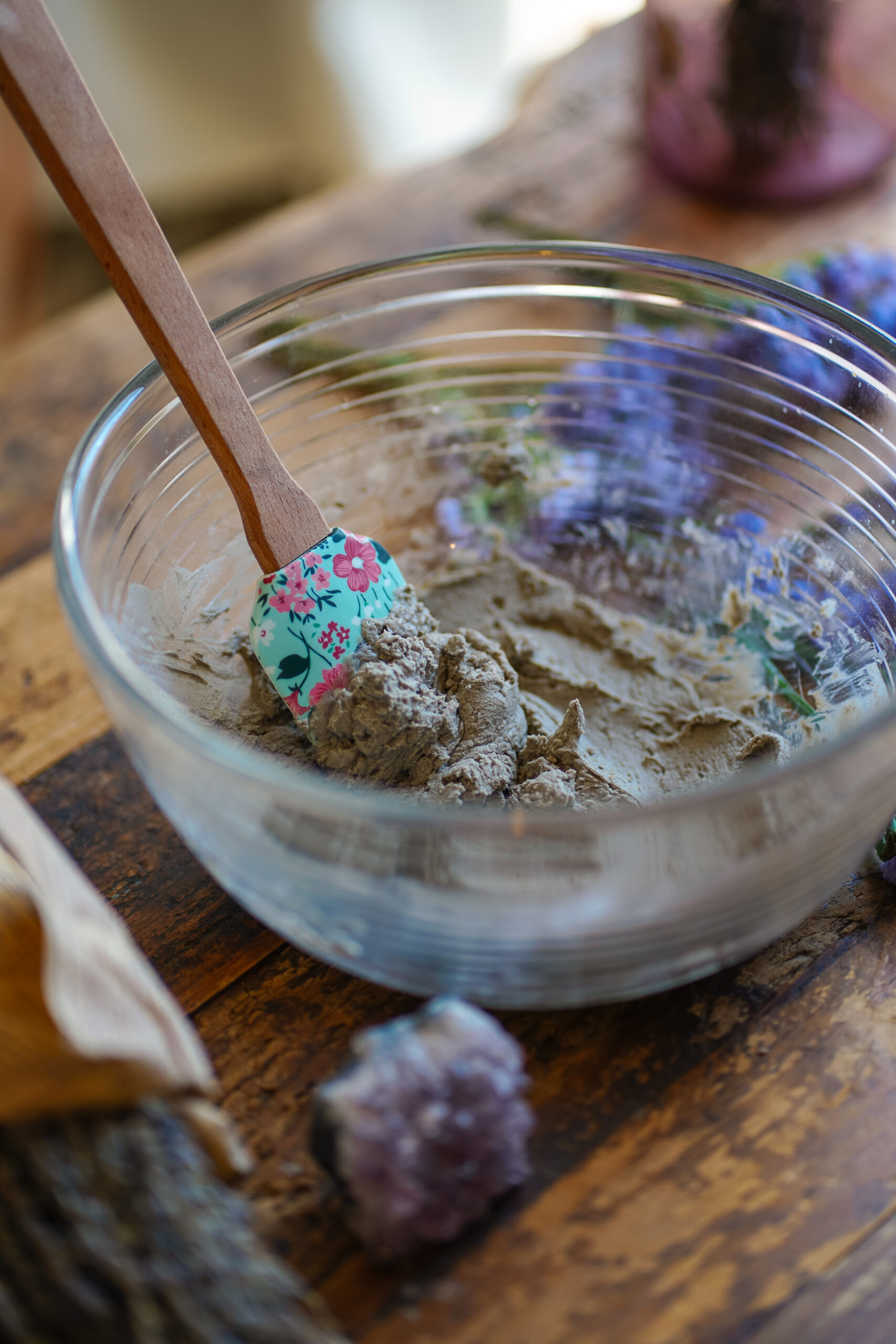 Things to Consider
Nowadays, you can find lavender-scented everything, from everyday essentials like trash bags and laundry detergent to luxury items like perfume and skin care. You can find lavender essential oils in most pharmacy sections of big-box stores. However, if you've stopped and smelled the bouquet of lavender products available, you'll know that not every lavender scent is created equal. I used an essential oil of Lavandula officinalis for these steamers, but there are many lavender essential oil options available and they are not all exactly alike. For more information on choosing the right lavender essential oil, see the article on the Herbal Academy blog, How To Choose the Right Lavender Essential Oil.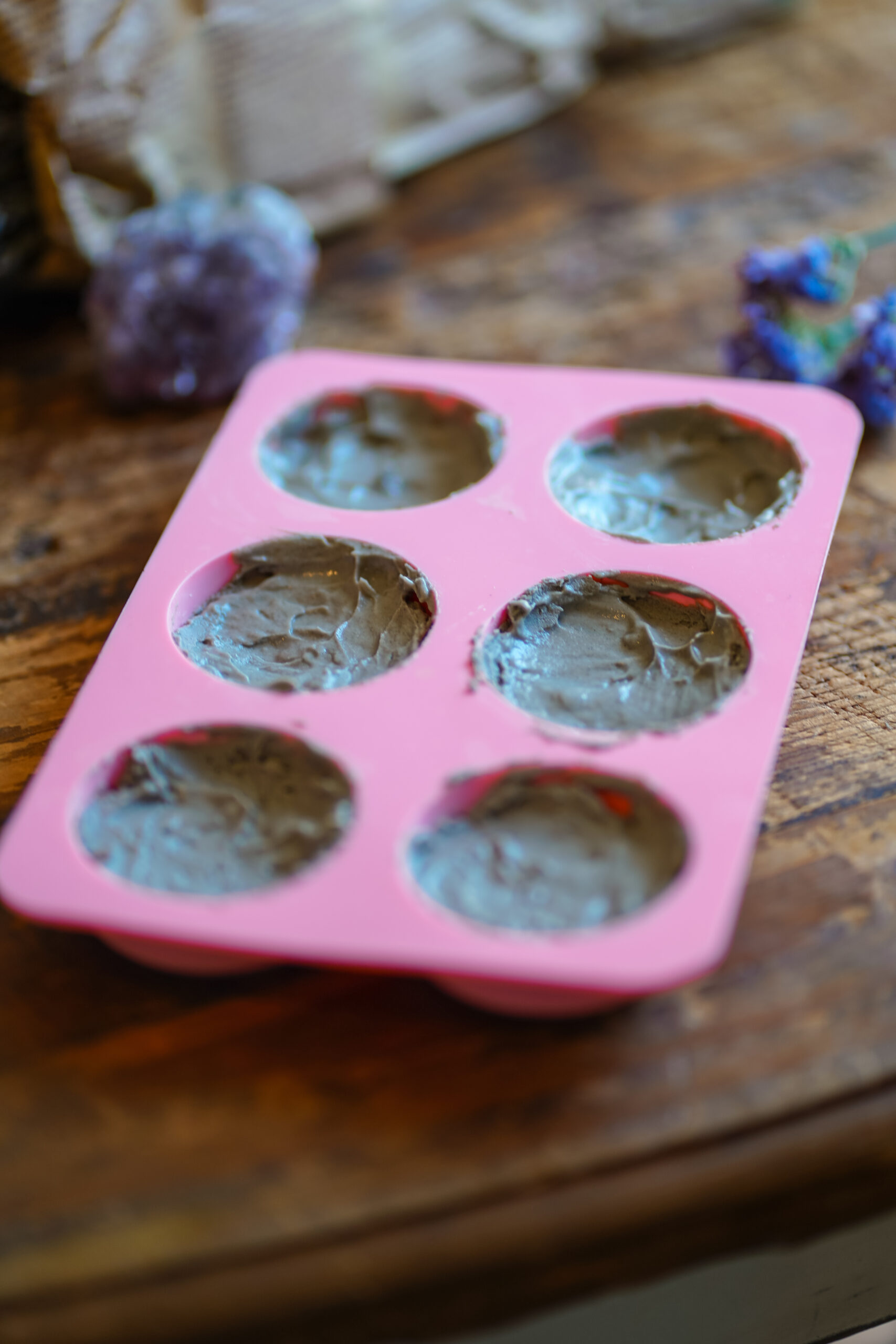 Bringing it Home
While I fully appreciated the store-bought lavender shower steamers, I couldn't help but wonder if I could make them myself. I just needed to figure out how to make a puck as a vehicle, and then I could apply the lavender essential oil I have in my home apothecary. I already had these silicone molds that I bought for making lotion bars a little while ago, so I just needed to experiment with what to use as a base. 
The store-bought shower steamers looked like they were probably mostly baking soda, so I started simple. Just using baking soda and water, I couldn't get the finished pucks out of the molds in one piece without them getting crumbly on me. I needed to add something with a bit more binding power that would still dissolve in the shower. Then I remembered the huge container of bentonite clay I have in my bathroom cupboard and thought it might do the trick.
I started to play around with a mixture of baking soda and bentonite clay. After trying several different ingredient ratios and curing times, I found a successful one that produced a porous and absorbent puck that would fully absorb essential oils and release from the mold in one piece. Here's what I came up with.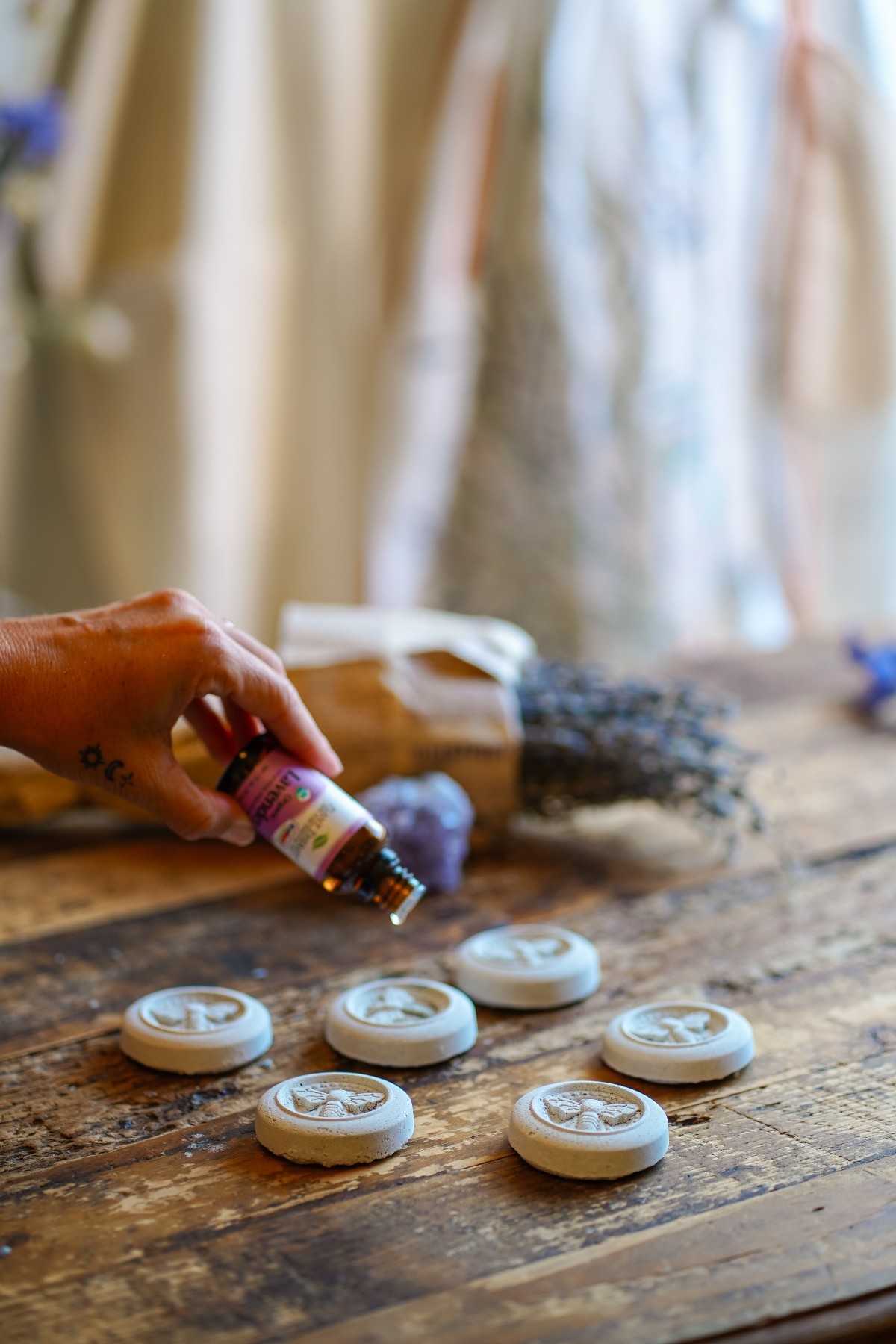 DIY Lavender Shower Steamer
Ingredients
Directions
First, preheat your oven to 300 degrees F. Place a glass mixing bowl on a food scale, and zero it out before you measure your dry ingredients. Measure out the baking soda into the mixing bowl, and then zero out the scale again before measuring the bentonite clay. This will ensure you get the measurement for each ingredient correct. When you have measured both the baking soda and bentonite clay in the mixing bowl whisk until the dry ingredients are fully combined. 
To the dry ingredients add your water and mix with a spatula. Use the flat sides of the spatula to press and smooth any clumps, mixing until a smooth paste forms. Now fill molds with the paste about ⅓ of the way, then gently tap them on the countertop for 2-3 minutes to allow the mixture to settle into the mold and allow any air bubbles to escape.
Place the molds on a sheet pan (so that they have a flat surface to rest on) and place in a 300 degree F oven for 1 hour. Then, turn the oven off and allow the pucks to fully cool before removing from the oven. I just left mine in the oven overnight and pulled them out in the morning.
Remove once the pucks are cooled, and drop 10 drops of lavender essential oil onto the exposed surface of each shower steamer puck and allow it to fully absorb. There may be some color change after the essential oils have been absorbed but the surface should be dry and dull again once the oil has fully sunken in. 
To remove the pucks, gently pull out at the edges of the mold so you can release the shower steamer from the sides of the mold. Once the sides have released, you can flip the mold over and apply gentle pressure on the bottom of each mold and they should pop out nice and easy.
You can store the shower steamers in a sealed glass or plastic container. The seal will help keep all that aromatherapeutic benefit from evaporating into the air. I enjoy a very intense steam experience, so I applied another 10 drops of lavender essential oil to the molded side of the shower steamers once they were out of the mold. I allowed them to fully absorb the second dose of essential oils and then stored them for use. 
The great thing about these shower steamer pucks is that they are a blank canvas, which means you can add whatever essential oils are your favorite. Eucalyptus and mint essential oils can be more invigorating while still providing that spa experience right in your own home. Citrus essential oils are more energizing, and still great for calming the mind, if you want a little extra get-up-and-go for the morning (Cleveland Clinic, 2021). It's so easy to customize your experience with these, just be sure to store your differently scented puck in different containers or they will all start to smell the same.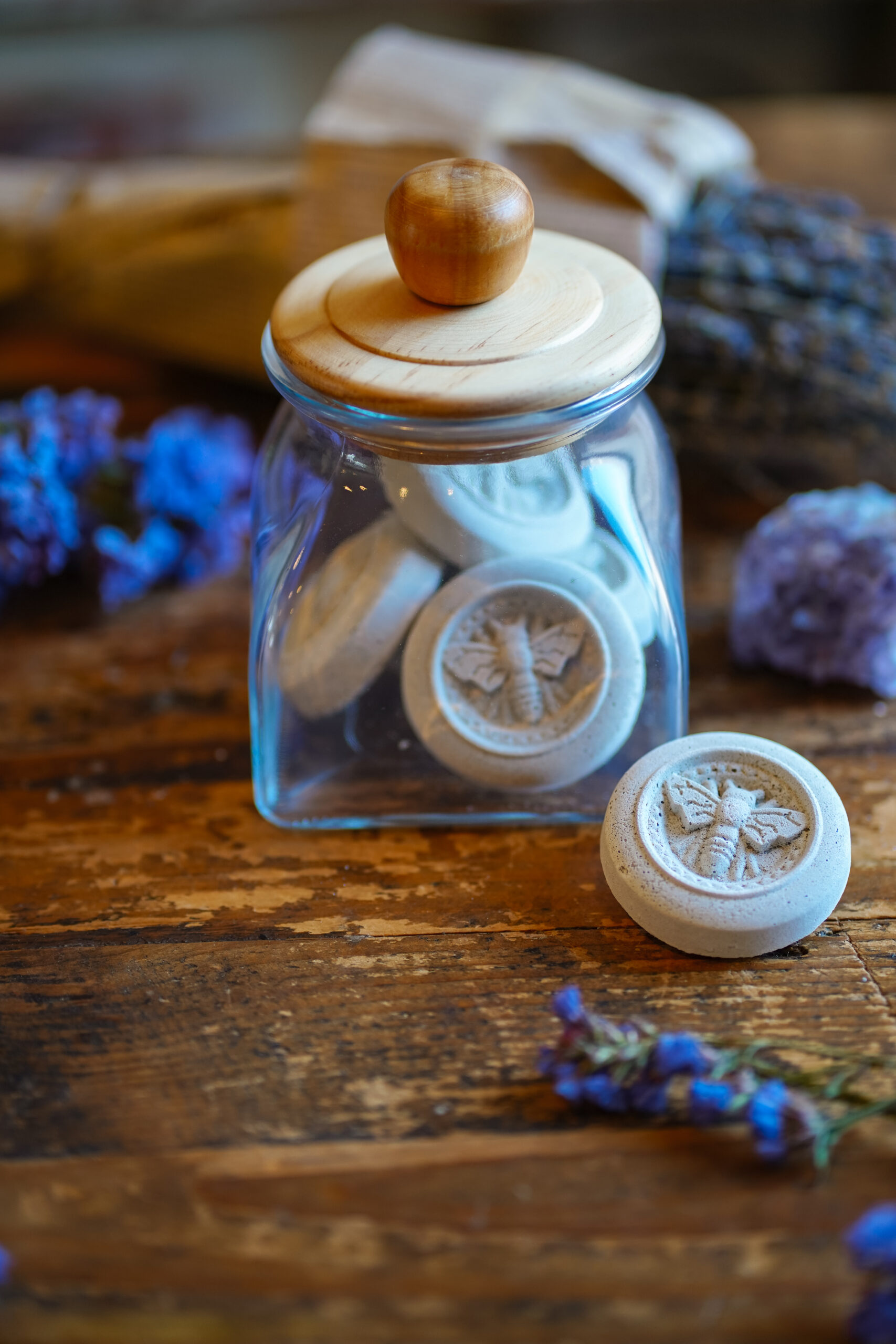 In Closing,

These shower steamers washed away entirely without leaving anything behind at the end of the shower. With easy-to-find multipurpose ingredients, you can make them at any time without having to have a stash of special ingredients. I also appreciate the fully customizable experience of getting to add as much or as little scent as I please. 
Making these shower steamers is so simple that it makes giving yourself and your loved ones the gift of elevated self-care easy. Keep them on hand to elevate any shower to a spa-like experience, whether you're looking for support during times of illness or simply from the stress of the day.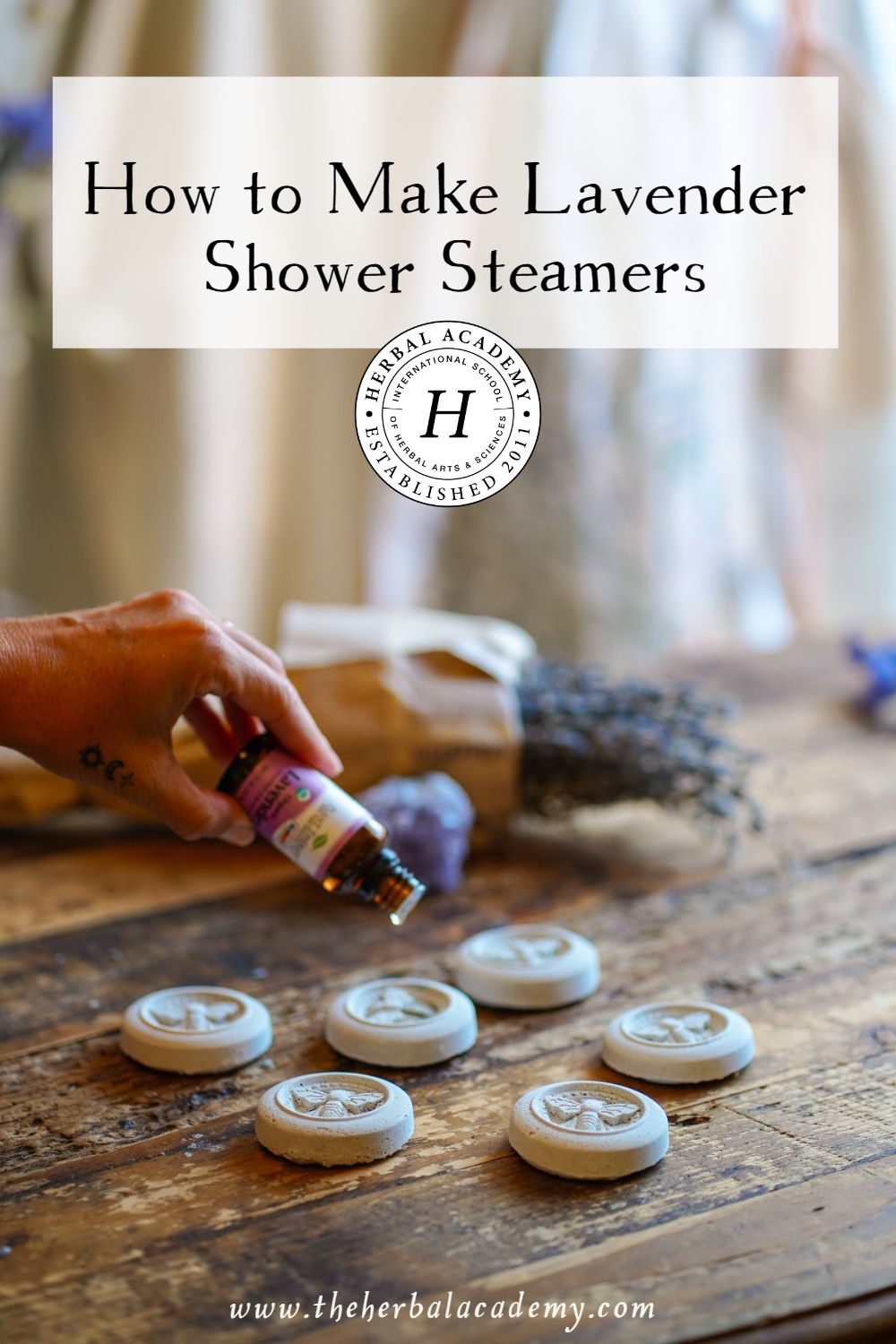 REFERENCES
Chevallier, A. (2000). Encyclopedia of Herbal Medicine: The Definitive Reference to 550 Herbs and Remedies for Common Ailments. Dorling Kindersley.
Cleveland Clinic. (2021, December 14). 11 Essential Oils: Their Benefits and How To Use Them. Cleveland Clinic. https://health.clevelandclinic.org/essential-oils-101-do-they-work-how-do-you-use-them/,