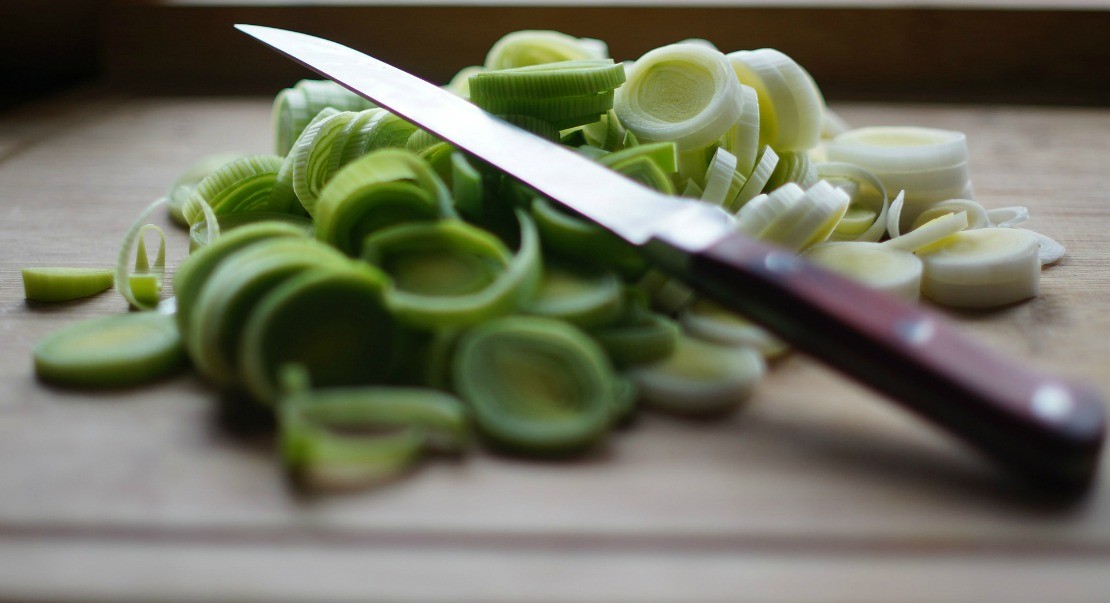 Jazzy Vegetarian Classics Cookbook Review
I have heard many refer to vegans as being alien-like, as if their choices are out of this world. However, it seems like our culture is beginning to finally slow down and notice the damage done in a fast paced lifestyle of convenience over consciousness. We have lost our way and have become disconnected from what we are putting into our bodies.
Half of the time when you pick up a packet of deli meat at the grocery store there are five other questionable ingredients in addition to "turkey meat." Even buying raisins, which are supposed to simply be dehydrated grapes, have added cane sugar and other ingredients. We, as a community, are beginning to realize we are going too fast and the world around us has become blurry. Some of us have decided to slow down so that our gaze can shift back into focus. The real picture is becoming clearer in that we need to make preventative health a priority, and it starts with food.
Making decisions about what we place into our body is a step towards health consciousness. Thanks to the growing community pushing the adoption of a plant based diet, even in small doses, is in fact not so bizarre. A plant based diet is a decision our ancestors were making for thousands of years. A diet primarily comprised of plants was the norm prior to the industrialization of food. We have gotten so far away from a plant based diet, that to some, it may raise the question, where do I start? Sometimes a start is as simple as replacing an unhealthy choice with a healthy one. Whether you want to adopt a purely plant-based diet, or just have a few vegetarian meals to replace a regular weekly meal, it's always good to have a tried and true recipe in your back pocket to get you on a healthier track.
Cook and jazz musician, Laura Theodore has done a fabulous job of taking American classics and giving them a vegan spin in her book, "Jazzy Vegetarian Classics."
I cracked open the book looking for which recipes I was going to tackle first. I began to think what would be seasonally appropriate. In the fall and winter months, it is important to balance out this dry, cold, airy weather with warm and wet foods. During this season, we also seek comfort. Opening the pages of Theodore's book displayed a variety of vegan meals that are not only seasonally appropriate but also comfort foods. In review of "Jazzy Vegetarian Classics," I chose a meal to cook that would nourish and warm my belly. The recipes I chose were the creamy broccoli soup, twice baked potatoes (recipe to follow), and for dessert, the macaroons which Theodore jazzed up and dubbed "vegaroons."
These meals were easy to cook, and didn't require any expensive equipment. Also, if you think about how expensive dairy is today, the meal was cheap–no dairy required! This meal was packed with foods that are good for you. From the garlic and broccoli in the soup, to the vegaroons which I was happy to see incorporated healthy food substitutes such as unsweetened coconut, garbanzo bean flour for a binder, and flax meal to replace the eggs.
As someone with a sweet tooth, I was delighted by the vegaroons; they were chewy and full of coconut-maple flavor. They seemed a perfect topper to the warm and comforting twice baked potatoes and creamy broccoli soup.
Theodore's book is a wonderful addition to your library of recipes that will certainly jazz up your choice to have a healthier lifestyle. She is proof that vegan food can, in fact, be OUT OF THIS WORLD!
Would you try some of these recipes? Share your comments below and enter the giveaway for your chance to win your very own Jazzy Vegetarian Classics cookbook! You can find more information about the book on Amazon!
Twice-Baked Potatoes
[Makes 6 servings] [Nut free, no oil]
Both my grandma and my mom often made twice-baked potatoes, and I just loved them! Because it was one of my favorite dishes as a child, I set out to create an equally delectable spud, stuffed with a smooth and savory filling that is reminiscent of childhood culinary bliss!
3 very large russet potatoes, scrubbed, baked, and cooled (see note)
1 cup cooked white beans (drained and rinsed if canned)
¼ cup nondairy milk, plus more as needed
? teaspoon garlic powder
? teaspoon sea salt or Himalayan pink salt, plus more as needed
2 tablespoons minced onion
2 tablespoons diced sweet red pepper
¼ teaspoon paprika
¼ teaspoon Italian seasoning
Freshly ground pepper, to taste
Chef's Note
The russet potatoes may be baked up to 24 hours in advance of preparing this recipe. After they have cooled, wrap them tightly in foil and store them in the refrigerator until use.
Preheat the oven to 375 degrees F. Line a small, rimmed baking pan with unbleached parchment paper.
Slice each potato in half lengthwise. Carefully scoop out the pulp, using a teaspoon or grapefruit spoon, leaving about ¼ inch of the potato skin and pulp intact. Put the potato pulp, white beans, nondairy milk, garlic powder, and ? teaspoon salt in a high-performance blending appliance and process until smooth. If the mixture is still lumpy, add more nondairy milk, 1 tablespoon at a time, to achieve a smooth consistency. Put the potato mixture in a medium bowl. Gently stir in the onion and pepper. Using a large spoon or piping bag, spoon or pipe one-sixth of the potato mixture into each potato skin. Place the potato on the prepared baking pan. Repeat until all of the potato skins are filled. Sprinkle the tops of each potato with paprika, Italian seasoning, salt, and pepper to taste.
Tent the baking pan with foil and bake for 40 minutes. Uncover and bake for 15 to 20 minutes or until the tops are crispy and slightly golden. Cool for 5 to 7 minutes and serve.
HANE was provided a copy of Jazzy Vegetarian Classics for this giveaway. All thoughts, opinions and reviews are our own and have not been influenced by any outside source.
This article is written by Lena Yakubowski, yoga teacher and communications assistant at the Herbal Academy of New England.
Books and resources listed in the Herbal Bookshelf, as well as in references, citations, and book reviews on the Herbal Academy website may contain titles and language that include words and phrases such as "healing," "treat," and "medicinal." Herbal Academy web pages that include book reviews, products, references, citations, periodicals, or other publications and links should not be construed as medical claim, diagnosis, or treatment. The Herbal Academy is not responsible for the content of these outside resources. The Herbal Academy makes neither medical claim, nor intends to diagnose or treat medical conditions.