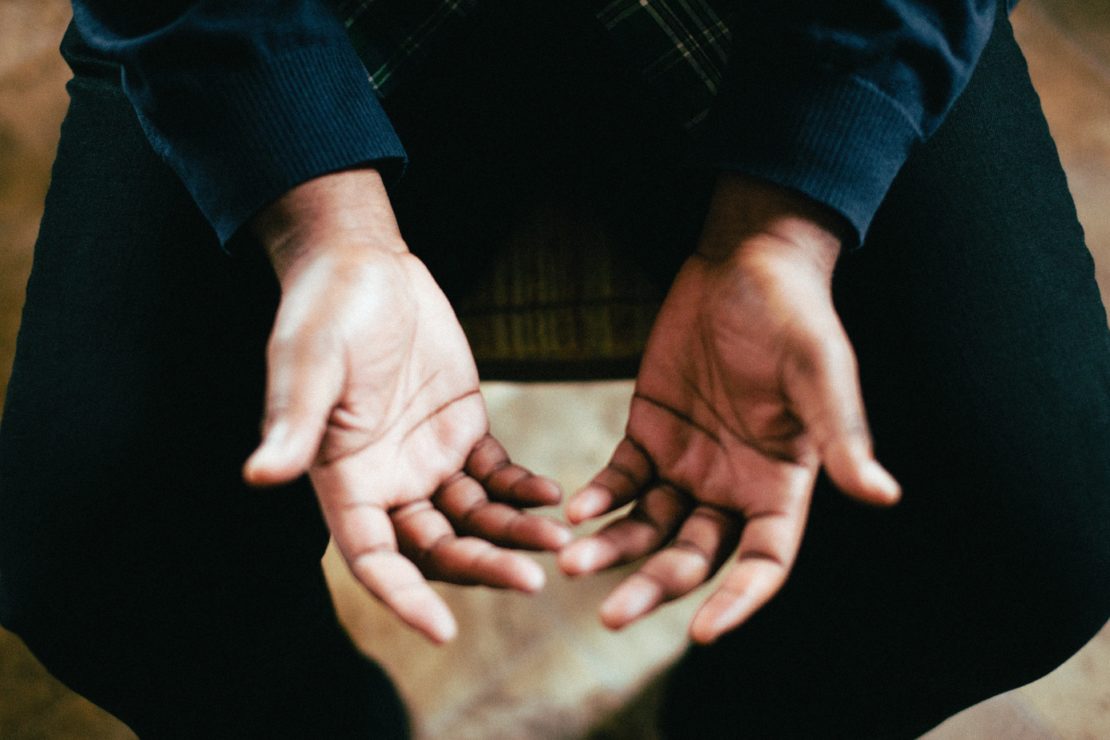 How to Incorporate Reiki Therapy into Your Holistic Wellness Routine
Self-care is essential to our overall health, happiness, and wellbeing. But what comprises a wellness routine, and how can we incorporate Reiki therapy and other alternative approaches into it? Whether you already have an established wellness routine or are looking to create a holistic self-care practice, incorporating Reiki therapy can have wide-reaching positive impacts on your physical, mental, and emotional health.
The Principles of Reiki Therapy
Reiki is a hands-on healing approach that channels universal life force energy (ki, chi, prana) to the recipient. That recipient can be another person, an animal, or yourself. Reiki is intuitive; the energy goes where it is needed. Reiki works on the physical, spiritual, mental, and emotional planes to help for the highest good. It is not a science or a religion; in fact, Reiki therapy can be used in conjunction with many different spiritual and medical modalities.
"Reiki deals not only with the evident pain, but with the cause of the pain… The source of any physical dis-ease is probably more than physical, and the non-physical causes must be healed to heal the body pain" (Stein, 1995, p. 18).  
Reiki Therapy and Other Modalities
Although broad in definition, wellness means taking good care of yourself and being healthy in body, mind, and spirit, which makes Reiki a natural partner. Because Reiki works with the body's chakras (energy centers), it aligns well with other chakra-focused modalities such as those based in Ayurveda and Traditional Chinese Medicine. The hands-on technique is often used with acupuncture, shiatsu and other forms of massage, meditation, yoga, crystal healing, and conventional medicine.
Because Reiki works in a positive way and integrates well with other forms of healing, it may guide you to other healing resources and methods, such as changes in diet, the use of herbs, and homeopathic remedies, which can greatly improve your healing process (Rand, n.d.).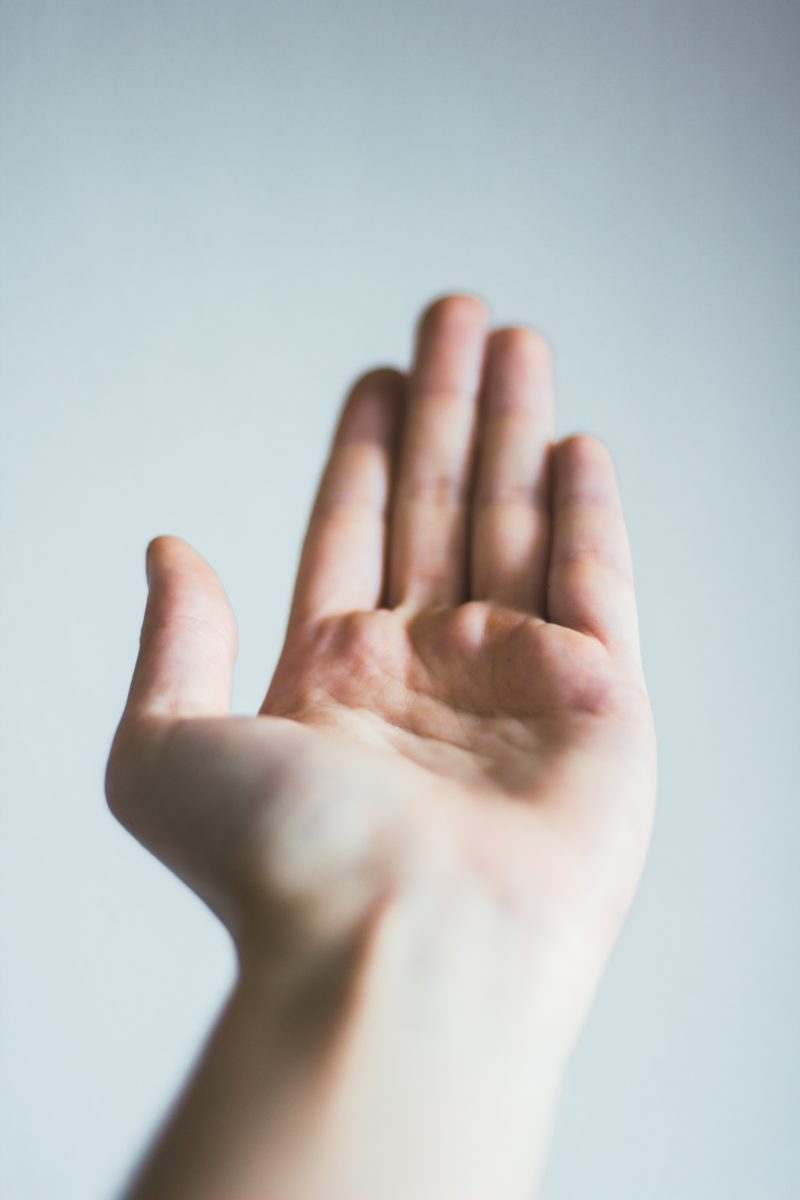 How To Incorporate Reiki Therapy Into Your Holistic Wellness Routine
The simplest way to incorporate Reiki therapy into your holistic wellness routine is to receive treatment from an attuned practitioner. (This therapeutic modality requires that practitioners are attuned by a Reiki Master.) When working with a practitioner, it is essential to find someone with whom you are comfortable. Reiki can be a very intimate and powerful experience, so to get the most benefit, you want to feel relaxed and open to receiving.
You do not need a specific goal or objective to incorporate Reiki therapy into your holistic wellness routine—you just have to be open-minded and willing to receive the energy. Although intentions can be helpful, even without a specific goal, Reiki can help your overall wellbeing and ease the suffering associated with sleeplessness, anxiety, depression, agitation, general malaise, and pain (Stein, 1995).
For those open to receiving the energy, the results of Reiki are hard to deny. Not only does the International Center for Reiki Healing website boast testimonials from individuals across the globe (Corneen, 2016), but medical professionals have begun to recognize the positive effects of Reiki. In fact, recent studies have noted the benefits of Reiki therapy for improving pain and anxiety in patients in randomized trials (Thrane & Cohen, 2014) as well as relieving pain and improving vital signs post-surgery in clinical trials (Sagkal Midilli & Ciray Gunduzoglu, 2016).
People who have incorporated Reiki into their self-care practices report feeling lighter and more connected to the universe, a better understanding of the interconnectedness of all things, as well as improved insight, intuition, balance, and sense of peace (Hurst, n.d.). Since Reiki is totally positive, it can never cause harm to any living thing. Reiki can help regardless of the condition of the receiver: if someone is ill, in pain, or in emotional distress, Reiki helps; if someone is well, Reiki can relax and rejuvenate (Stein, 1995).
Another way to incorporate Reiki into your life is to become attuned as a practitioner. This intensive journey should only be undertaken by individuals who genuinely feel called to it. Once attuned, you can give yourself Reiki whenever you feel the need, such as when you are experiencing anxiety, having difficulty sleeping, or just need a boost during your day.  
Reiki and Spirituality
The founder of modern Reiki, Dr. Mikao Usui, was a scholar who studied Zen Buddhism, Christianity, and many other spiritual texts. Although a learned and religious man, the enlightenment and four miracles he experienced—leading to the creation of Reiki—were spiritual, but not bound by religion. Throughout history, there have been examples of hands-on healing in various cultures and religions.
Reiki is not a religion or affiliated with any religion. It is a universal life force energy that is older than any religious philosophy (Stein, 1995). While Reiki has a spiritual component, since it is not a religious practice, it can be enjoyed by anyone open to receiving universal life force energy. If desired, individuals can explore the spiritual elements of Reiki, perhaps combining it with meditation or prayer.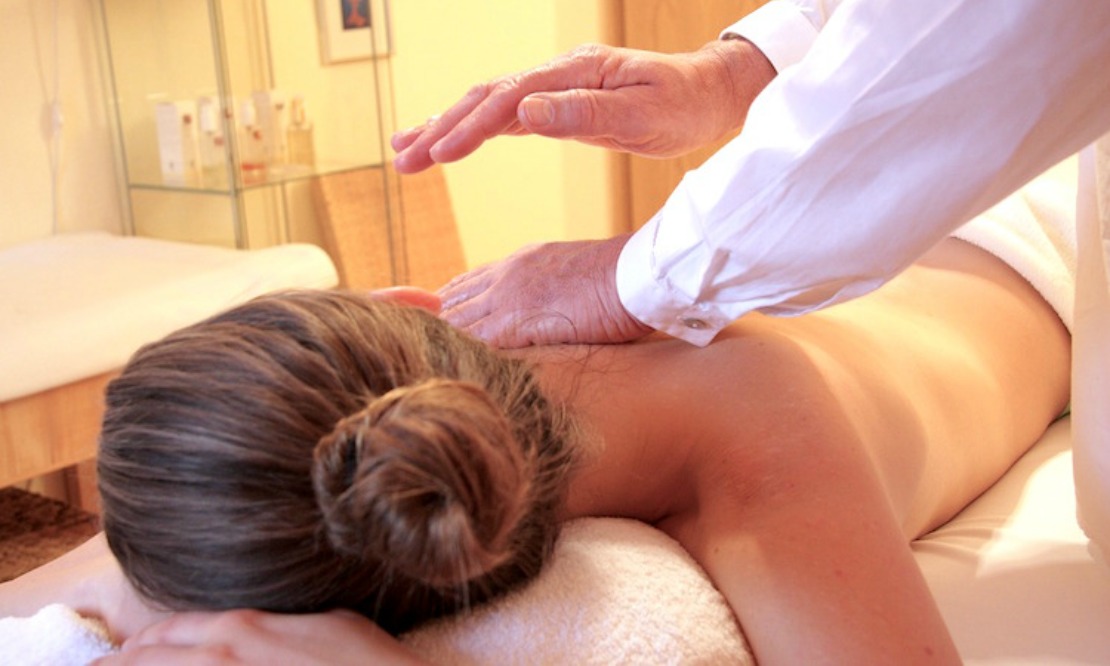 Acupuncture, Acupressure, and Reiki
Although not a form of energy healing, acupuncture is an alternative treatment and a core component of Traditional Chinese Medicine. It works by placing thin needles along particular meridians in the body, promoting the body's natural ability to heal. Meridians are the major pathways through which energy (chi, ki, prana) flows, working to balance a person's yin and yang. Reiki can be a beneficial complement to acupuncture, giving both the recipient and practitioner a boost of energy as well as feelings of deep relaxation (Sharma, n.d.).
Shiatsu, a form of acupressure massage, also nicely complements Reiki. According to Peg Doyle, wellness practitioner, holistic nutritionist, and Reiki Master, "While Reiki channels energy through the practitioner into the recipient, Shiatsu's goal is to rebalance one's internal meridian system through the application of pressure along the energy pathways of the body. Used together, these modalities provide healing energy from the practitioner and rebalance the flow of existing energy in the meridian system" (M. Doyle, personal communication, January 2018).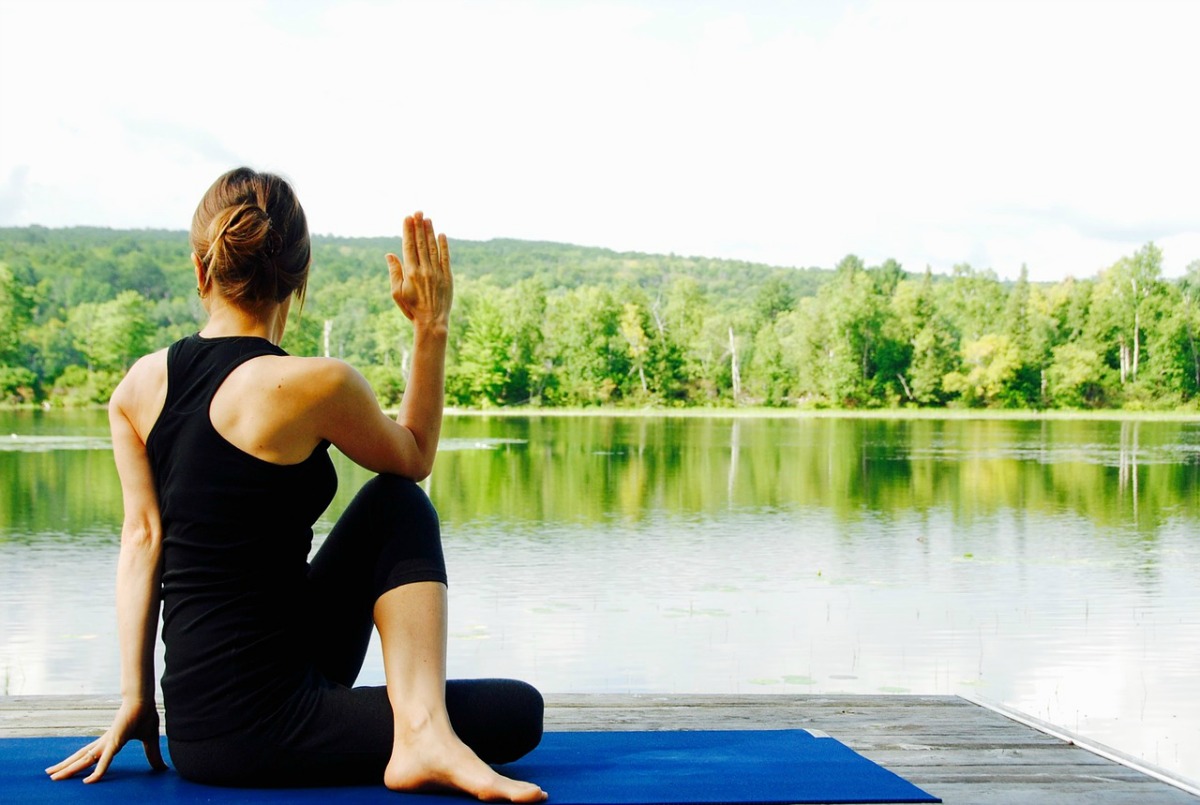 Reiki and Yoga
Since they both work to open the flow of prana or life force energy, Reiki and yoga form a natural partnership. Many yoga instructors are also Reiki practitioners and offer classes and workshops that incorporate hands-on touch as part of their practices.
Once you have the basics on how both Reiki and yoga help awaken and unblock your life force energy, the results are compounded when you combine these modalities. Using Reiki on targeted areas while holding and breathing through yoga poses that target those same areas has the power to create a potent surge of prana, catapulting your mind, body, and spirit to a more enlightened and invigorating plane (International Association of  Reiki Professionals, n.d.).
If you are familiar with yoga and have been curious about Reiki, taking a Reiki-inspired yoga class is a great way to learn more about combining these practices, enabling you to speak to the instructor, ask questions, and determine how you feel about hands-on touch.
Traditional Medical Treatments
Although not meant as a substitute for medical treatment, Reiki therapy can be helpful as a complementary practice, bolstering your overall health and wellbeing (Vennells, 2013). Since it will not interfere with medications or other procedures, Reiki can be used alone or in conjunction with medical (or veterinary) treatment, helping to improve effectiveness and make the patient more comfortable (Stein, 1995).  
Recent studies are exploring how Reiki can promote and expedite recovery as well as reduce the side effects of surgery or invasive medical treatments (Thrane & Cohen, 2014). And, although there is not yet evidence that it can cure chronic conditions, many sufferers have found that "quality of life is enhanced by the physical and psychological relief of balanced energies" (Simpson, 2013, p. 134).
A Personal Wellness Practice
I have enjoyed the benefits of Reiki for many years. I've used it to support my recovery from elbow surgery, to ease the effects of a concussion and whiplash from an auto accident, and to help with depression and anxiety. It was such a vital tool for my spirituality and emotional wellbeing that I became a Reiki Master. Now, I use Reiki to improve my wellness and to support others along their wellness journeys.
If Reiki sounds compelling to you, take some time to learn more about its benefits, and explore ways to incorporate Reiki therapy into your holistic wellness routine.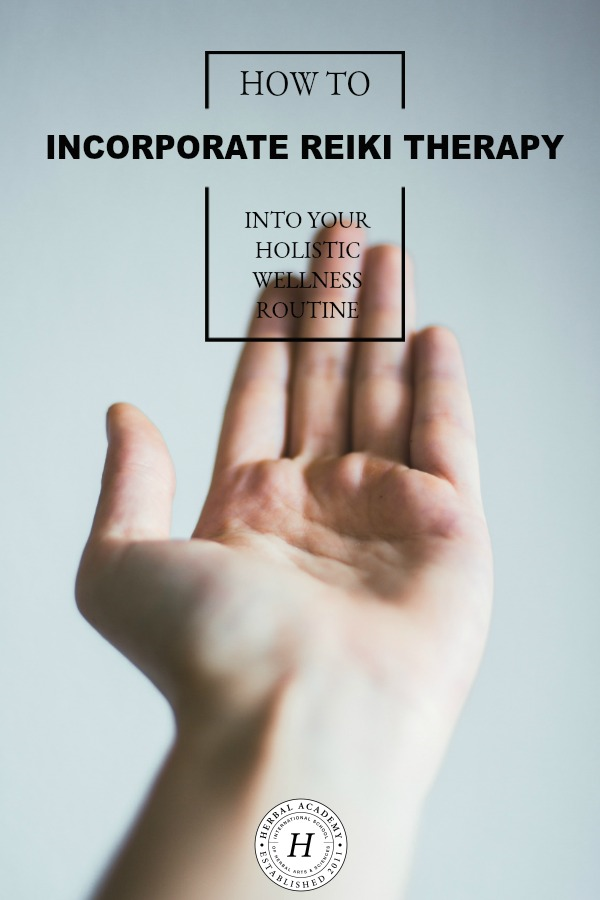 REFERENCES
Corneen, T. (2016). The healing power of Reiki. [Online Article]. Retrieved from http://www.newsweek.com/healing-power-reiki-430143.
Hurst, K. (n.d.). What Is Reiki? 7 health benefits of Reiki treatments. Retrieved from http://www.thelawofattraction.com/7-benefits-reiki/.
International Association of Reiki Professionals. (n.d.). Integrating Reiki into your yoga practice. Retrieved from https://iarp.org/integrating-reiki-into-your-yoga-practice/.
Rand, W. (n.d.). A personal healing program. Retrieved from http://www.reiki.org/reikinews/PersonalHealing.htm.
Sagkal Midilli, T., & Ciray Gunduzoglu, N. (2016). Effects of Reiki on pain and vital signs when applied to the incision area of the body after cesarean section surgery: A single-blinded, randomized, double-controlled study. Holistic Nursing Practice, 30(6),368-378. DOI: 10.1097/HNP.0000000000000172.
Sharma, S. (n.d.). Reiki complements acupuncture treatments. Retrieved from http://www.reiki.org/reikinews/acupuncture2000.html.
Simpson, L. (2103). The book of chakra healing. New York, NY: Sterling Ethos.
Stein, D. (1995). Essential Reiki. Berkeley, CA: Crossing Press.
Thrane, S., Cohen, S.M. (2014). Effect of Reiki therapy on pain and anxiety in adults: An in-depth literature review of randomized trials with effect size calculations. Pain Management Nursing, 15(4), 897-908. DOI: http://dx.doi.org/10.1016/j.pmn.2013.07.008.
Vennells, D. (2013). Reiki for beginners: Mastering natural healing techniques. Woodbury, MN: Llewellyn Publications.