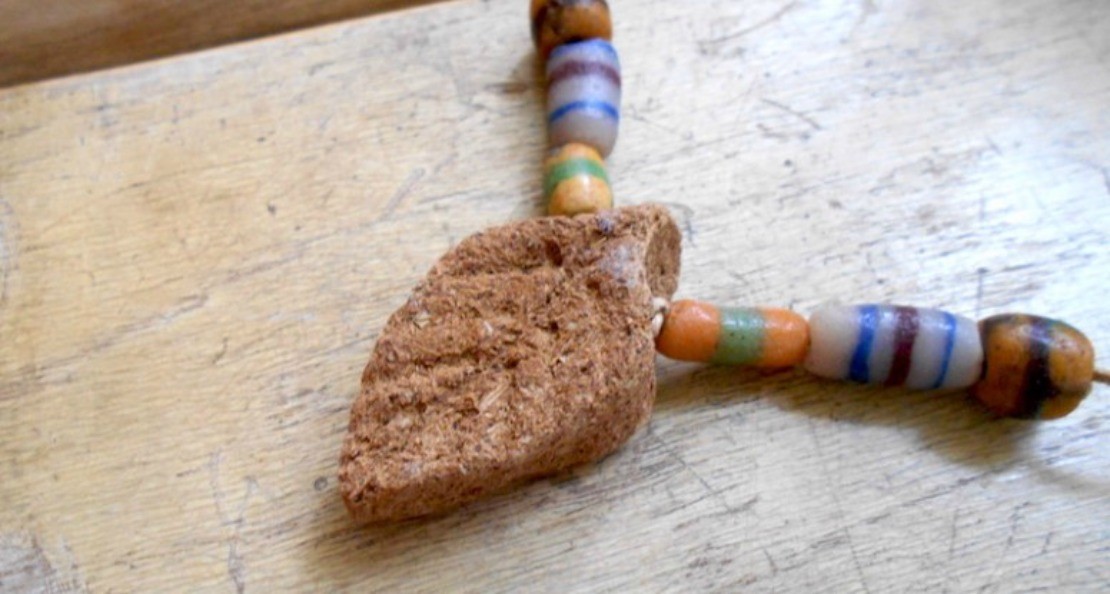 Summer is an exciting time for herbalists, as we enjoy the abundance of plants growing in our gardens and in the wild. Many of us are busy with the work of making tea blends, tinctures, and infused oils to preserve the harvest. Yet another way to appreciate the versatility of herbs is by using them to make your own herbal beads.
When you've got a surplus of dried herbs on hand, making herbal beads is a fun and engaging project—for adults and kids alike. The sensory experience of making these beads is a great way to connect with plants. Even better, your beads will give off the fresh scent of the plants you've used to make them for a long time. The scent of your beads will fade, but then you can then use them as a diffuser, by putting a drop of essential oil on them. These beads keep on giving in another way, too. They are compostable, so if they break, you can return them to the earth, where they can eventually feed more plants.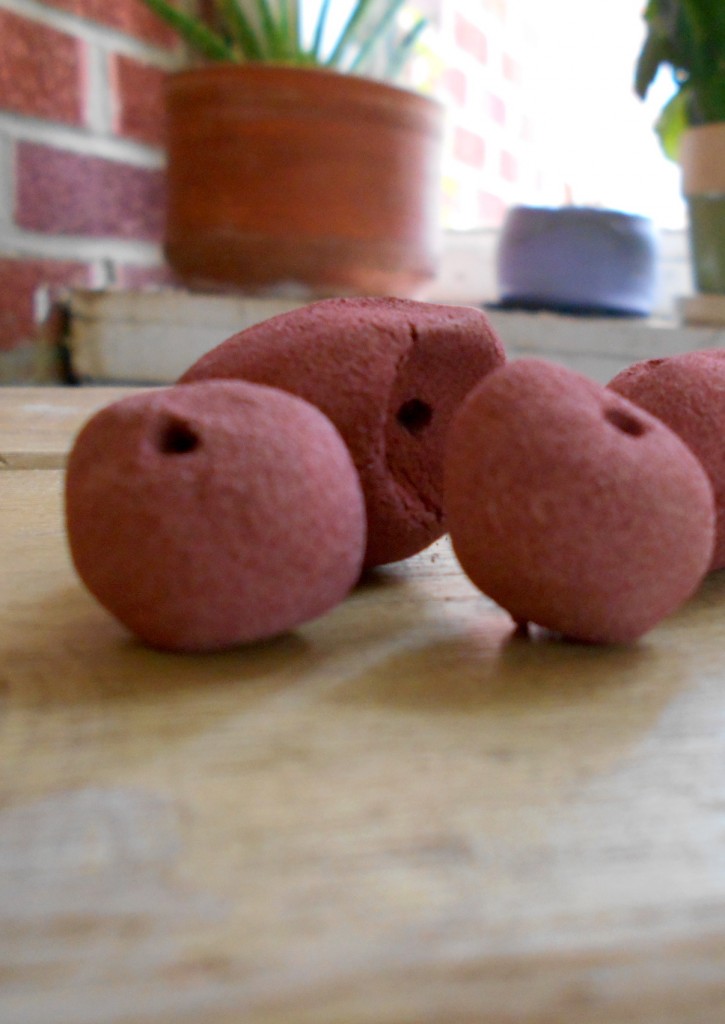 Herbal beads cannot get wet, and if they are handled carelessly, they can break. Nevertheless, I like to think that their fragility can remind us of the changing nature of the earth; efforts to treat the beads gently can heighten our respect for the plants we've used to make them. That said, I have a few necklaces that I made over six years ago that have held up well, even in my humid climate.

Ingredients for Making Herbal Beads 
To make herbal beads, you will need the following:
A variety of powdered herbs
You can powder your own herbs in a coffee grinder or buy them already ground. I have used lemongrass, lemon balm, mint, sandalwood, lavender, and patchouli with good results. If you have an abundance of a certain herb, try it out, as long as it is safe for the skin. If you are making these beads with children, stick with mint and other child-friendly herbs, such as chamomile or lavender. You can also head here to get more ideas.
Please note: since these beads represent a choking hazard, they are not appropriate for children under the age of three.
The clay is optional, but it will help make the herbal dough easier to work with, especially if you're making these beads with children. What's more, the clay will make the beads sturdier. Clay can represent up to 50% of the mixture, and the herbs will still maintain their scent. As you become more familiar with the process, you will find it easier to decrease the amount of clay and use more herbs instead.
Bamboo skewers, toothpicks, or thin wire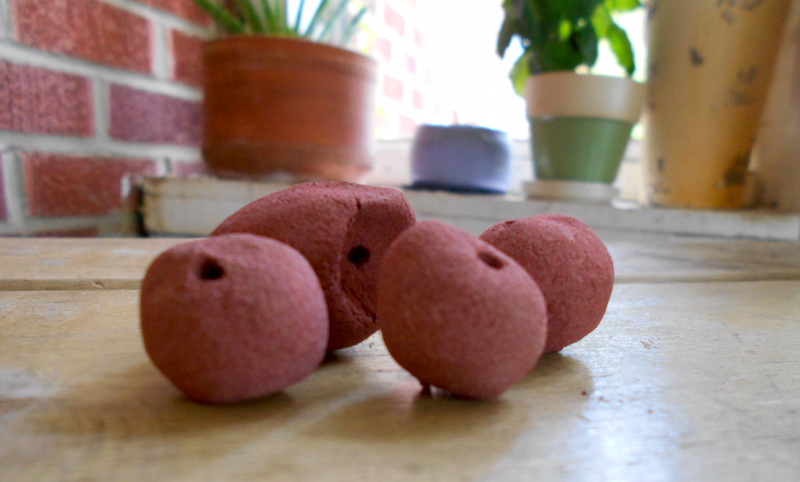 How to Transform Your Herbs into Beads 
To make the beads:
Put a few tablespoons of powdered herbs into a bowl, along with the clay powder, if you are using it.
Add water, a few drops at a time, until the mixture comes together into a workable dough. The exact amount of water needed will vary, based on herbs you've chosen and the humidity level, so just keep adding small amounts, until the dough comes together. If you happen to add too much water, simply add a bit more herb powder or clay to absorb it. This process is very forgiving; just keep working with your ingredients until the dough becomes easy to handle.
As you make the dough, notice the texture of the different herbs, along with scent. This is a sensory project, so get to know the plants in a new way as you work with the dough.
When the dough becomes easy to handle, roll it into beads, or sculpt it into small pendants. Make beads in whatever form you like. When you finish each bead, stick a skewer or wire through it to make a hole. If you have enough wire, simply string your beads on it and let them dry.
Beads should sit undisturbed until they are completely dry. This usually takes at least 24 hours where I live, but if you live in a dry climate, it might take less time.
When the beads are dry, use them to create original pieces of jewelry, or hang small strings of them around the house. A necklace made with herbal beads makes a special gift, too! Get creative, and enjoy connecting with plants in a new way.
For more ideas on creative ways to use herbs, take a look at these posts: