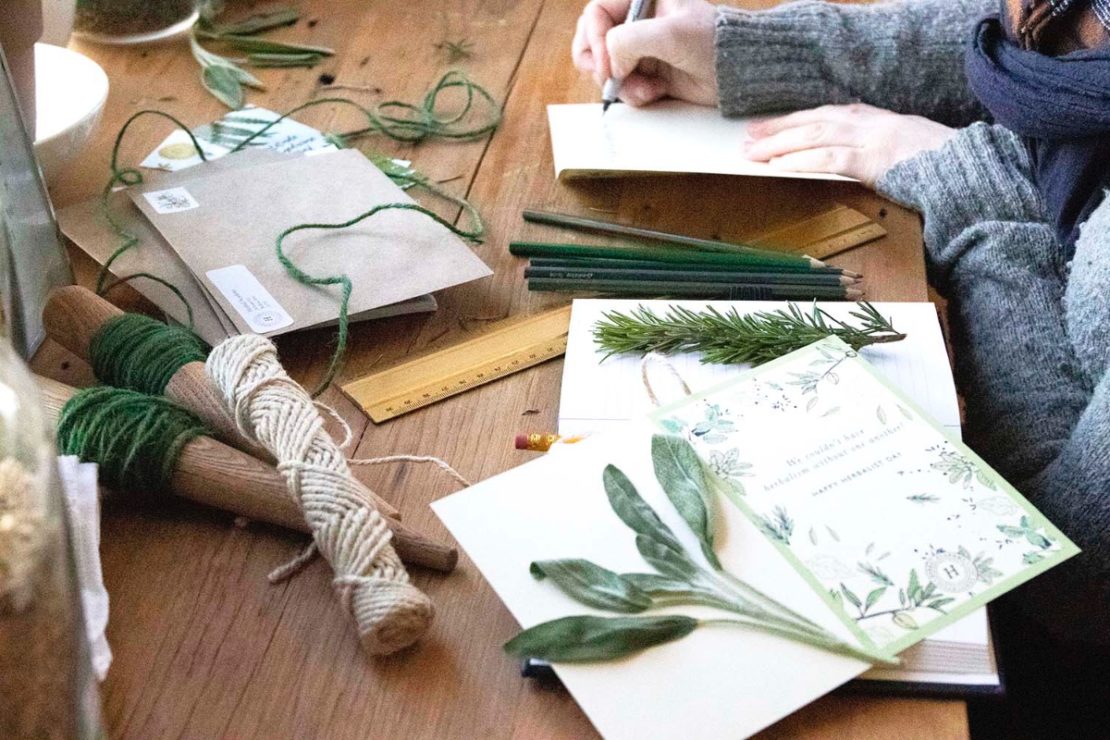 How To Honor Your Herbal Teachers With Your Stories
We couldn't have herbalism without each other. Through relationship, we learn the art of herbalism—humans sharing with one another, plants teaching us directly, and even animals showing us the way as we observe and learn. This tradition has likely nourished and supported us for as long as humans and plants have coexisted. No matter where you are on your herbal path, you have likely shared in the energy of herbal community, tapping into the collective knowledge about our beloved plants and creating your own powerful herbal story.
Herbalist Day
As we walk along those well-trodden paths of herbalism seeking our own unique way and exploring to learn more, we journey side-by-side helping one another along. For many of us, there is a particular beloved teacher (or two or three or more!) that was essential in nurturing our flame of passion and providing us with guidance and wisdom.
Each year, Herbalist Day is April 17. This day is a special time to reach out to honor herbal teachers and the wise ones who came before us and express gratitude for the gifts they have shared. We invite you to join us in appreciating all of our wonderful mentors this year on Herbalist Day!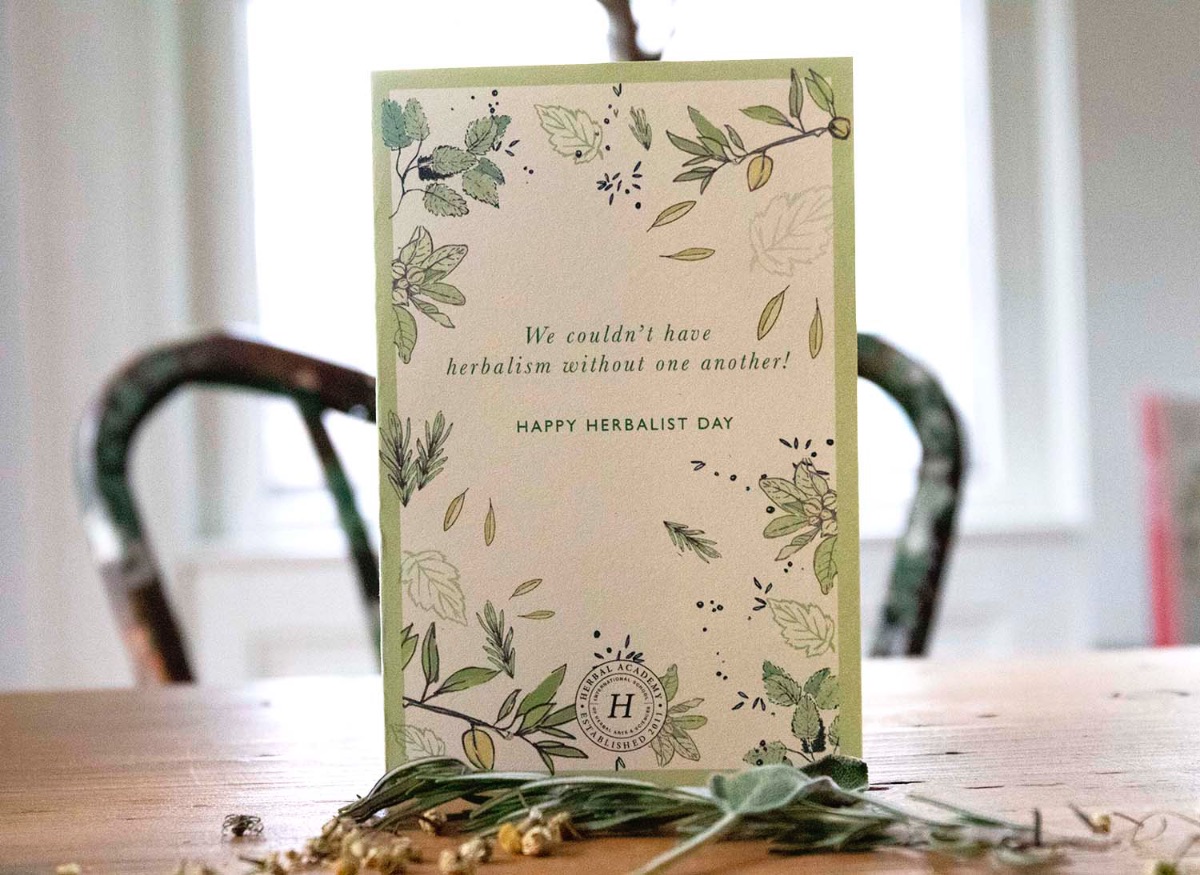 To make it simple to share the love, we are delighted to offer a FREE Herbalist Day thank you card download for you to use to honor herbal teachers! Send it off in an email or print and give it directly to your wise teacher.
DOWNLOAD YOUR HERBALIST DAY CARD HERE
How To Honor Herbal Teachers With Your Story
One way you can honor herbal teachers that showed you the way on Herbalist Day is by sharing a memory with that person who particularly touched and inspired you. We all have a story or two to share! Sharing these special memories in an effort to honor herbal teachers who shined the light is a very touching way to say thank you. It really means a lot to these precious teachers, and Herbalist Day is the perfect opportunity to do so!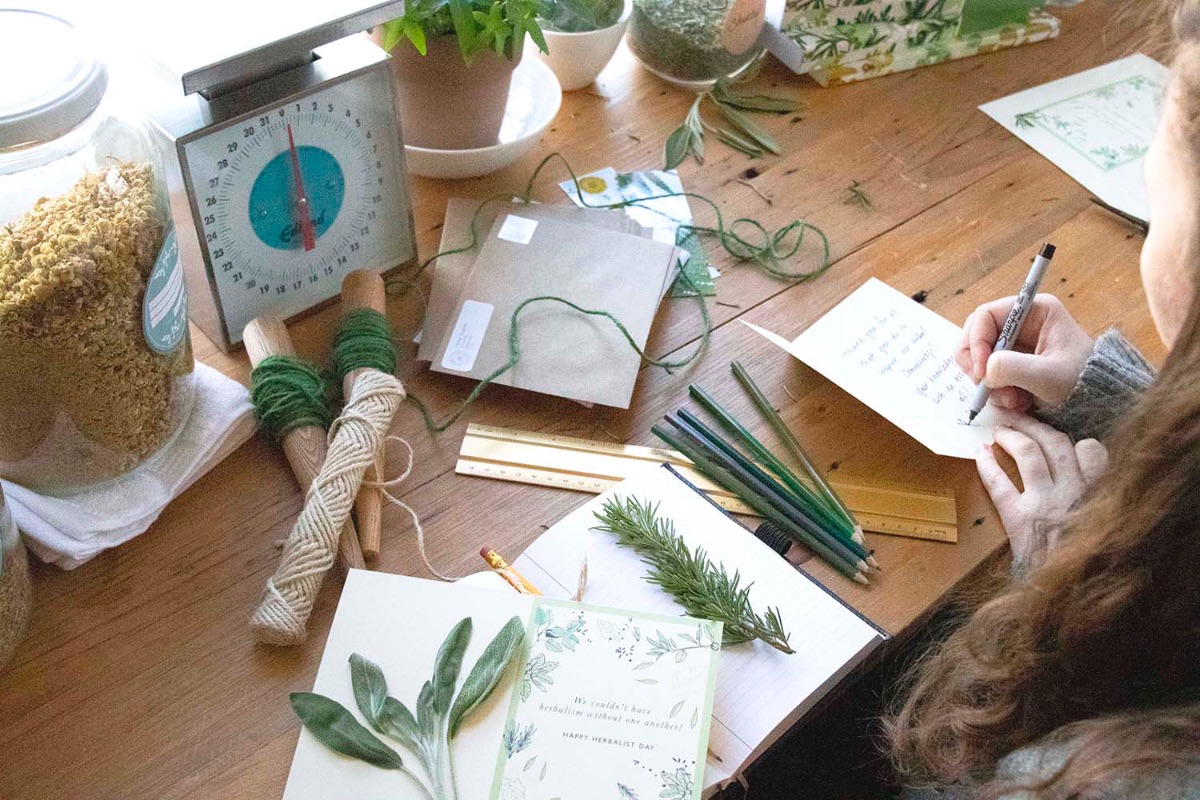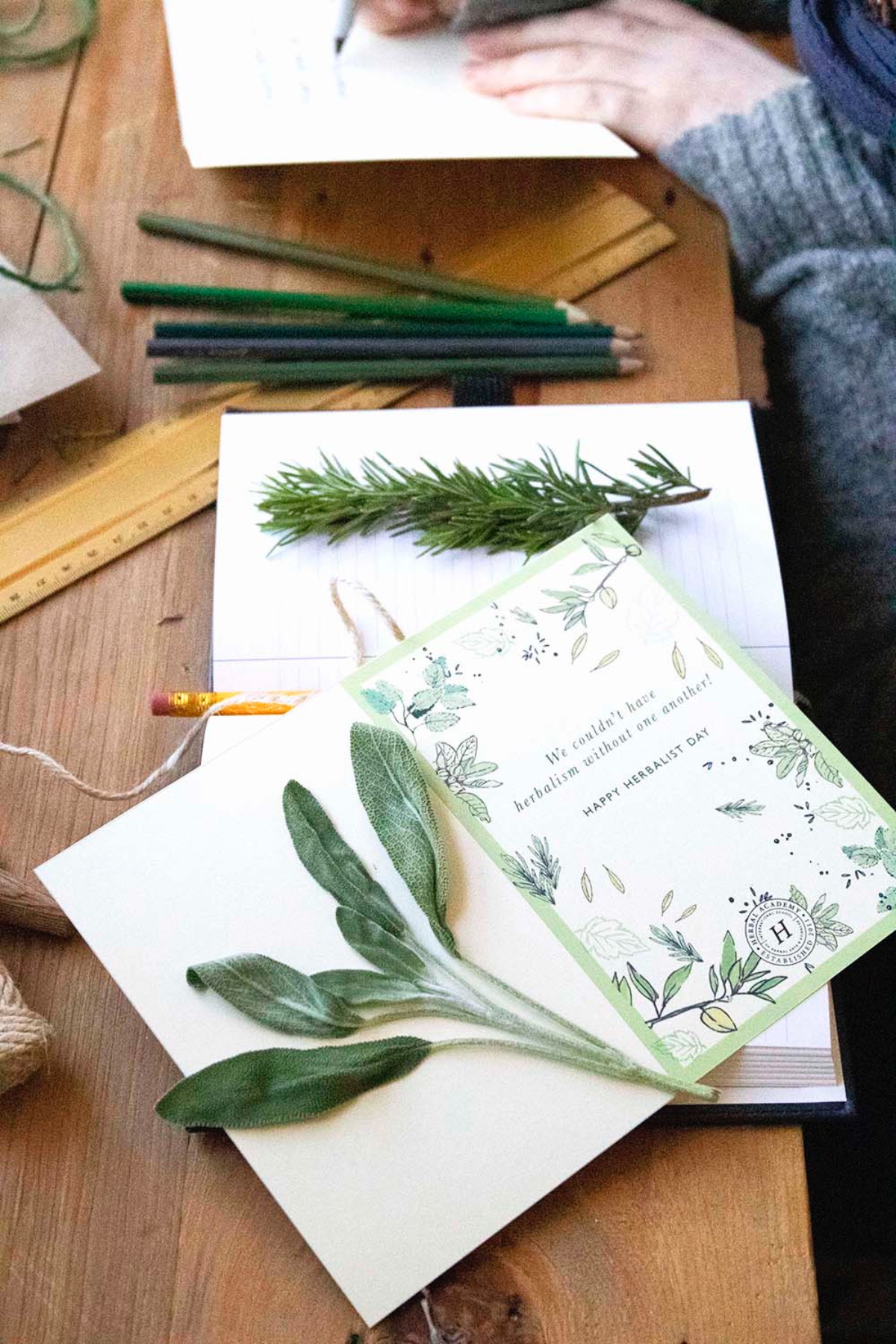 Here are some Herbalist Day stories of inspiration from our own Herbal Academy team!
"One of my herbal teachers used to challenge us to do exercises such as describe the tastes and scent and energetics of herbs without looking at the information about these qualities or set it up in a way that we did not know which herbs we were tasting, smelling, or touching at the time. Without being challenged in this way, the exercise might seem too easy to be worth doing, but we would squirm with exasperation, restlessness, and speechlessness during it. It was a good proof of the power of suggestion related to some of the sensory aspects of the herbs, and also a good exercise for our senses and recollection of herbs. Also, you will find that herbs taste a little bit different to some individuals. I noticed some of our HA students comparing notes on a similar exercise recently in our My Herbal Studies community and thought that is a really smart idea!" – Heather Irvine, Herbal Academy Instructor
"One poignant moment in my own herbal learning involves my vivacious herbal pharmacy teacher Rebecca Luna, who I was very lucky to learn from. She lead a particularly wonderful class during which she demonstrated making a liquid herbal oil solid with the addition of beeswax. She took us step by step through the process of infusing the herbs in the oil, melting in the beeswax, testing for consistency (the good old spoon test), and pouring this mixture into tins to make a delightful, green herbaceous salve. As a budding herbalist, the whole process seemed like a bit of magic to me. I still remember that class and feeling so empowered afterward—like I could make anything! This experience with her kind guidance opened the doors for me and I couldn't be more grateful." – Angela Justis, Herbal Academy Student Services Coordinator
"One of the best gifts of my herbal education has been learning—again and again!—that we don't have to choose between science and magic. Herbalism has plenty of room for mythic or spiritual wellness right alongside a science-based understanding of phytopharmacology, and as herbal practitioners, we have the opportunity to draw from both wells. I got to see this in action while studying with Larken Bunce and Guido Masé; for me they were role models for combining rigorous knowledge of the science of herbalism with a deep personal relationship with plants as allies. Thanks in a big way to their courageous teaching, my practice as a clinical herbalist has its foundation in both spirit and science." – Linden de Voil, Herbal Academy Course Development Contributor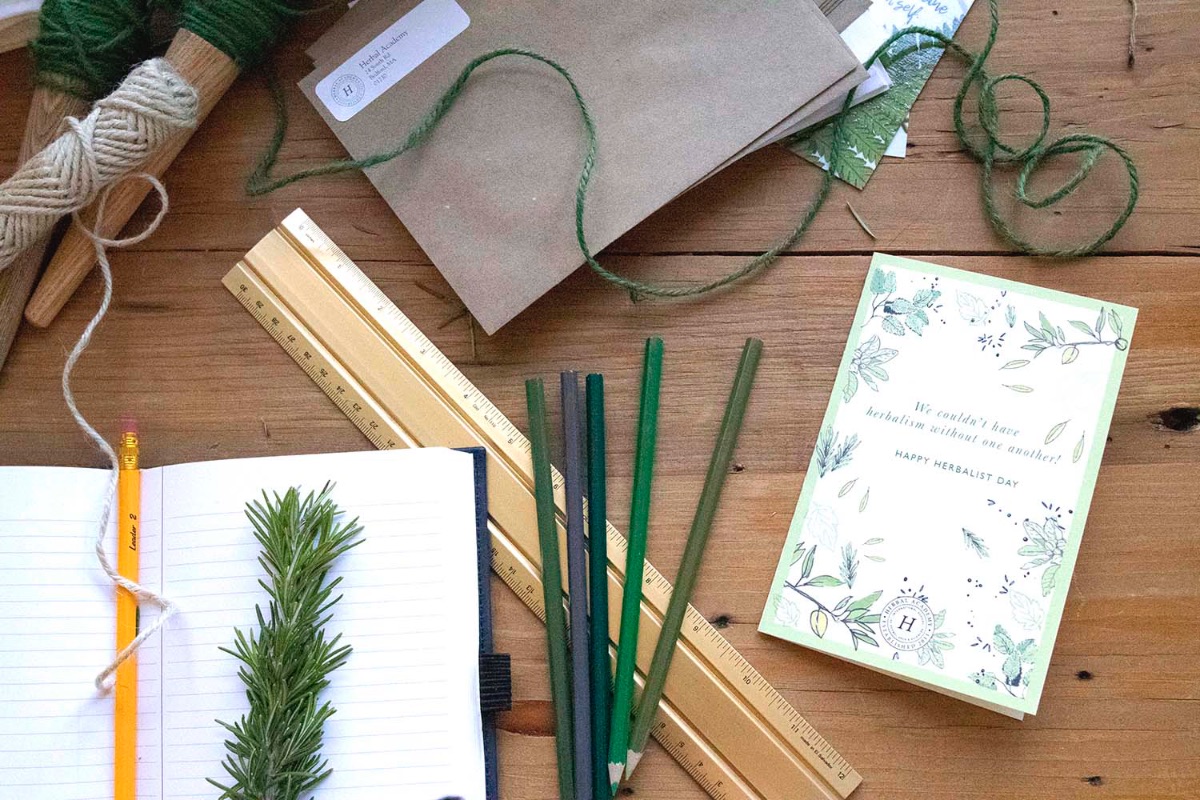 So what about you? What is your story? If you have one, or several, pass it along! It will touch the heart of your teacher and make their day!
Happy Herbalist Day from the Herbal Academy team!