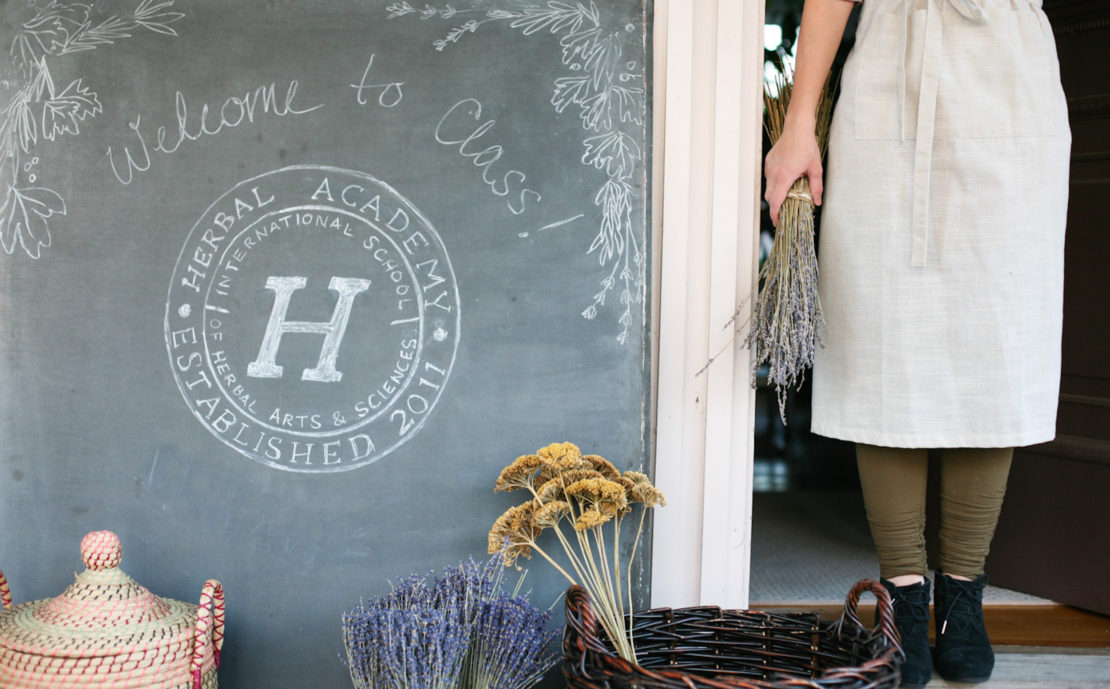 Herbal Academy: The Journey
One thing we can always count on is change! For us at the Herbal Academy, change usually means progress, an upward movement, a reach farther, a goal realized.
With the recent changes and forward movements we've made (and continue to make) to the Herbal Academy web platform and our online foundational herbal courses, we thought this would be the perfect time to share the story of how it all began. The Herbal Academy, that is, and how our pursuit to bring high-quality, affordable online herbalism courses to students worldwide came to be.
The following story is told by Herbal Academy Founder and Director, Marlene Adelmann, and is the story of how the Herbal Academy began and the evolution of how it developed.
Small Beginnings: The Cottage
I first began teaching herbalism to others by offering a 10-month course to a handful of students in a little cottage by a lake in Greater Boston. We named the small house the "Herbal Cottage on Horn Pond."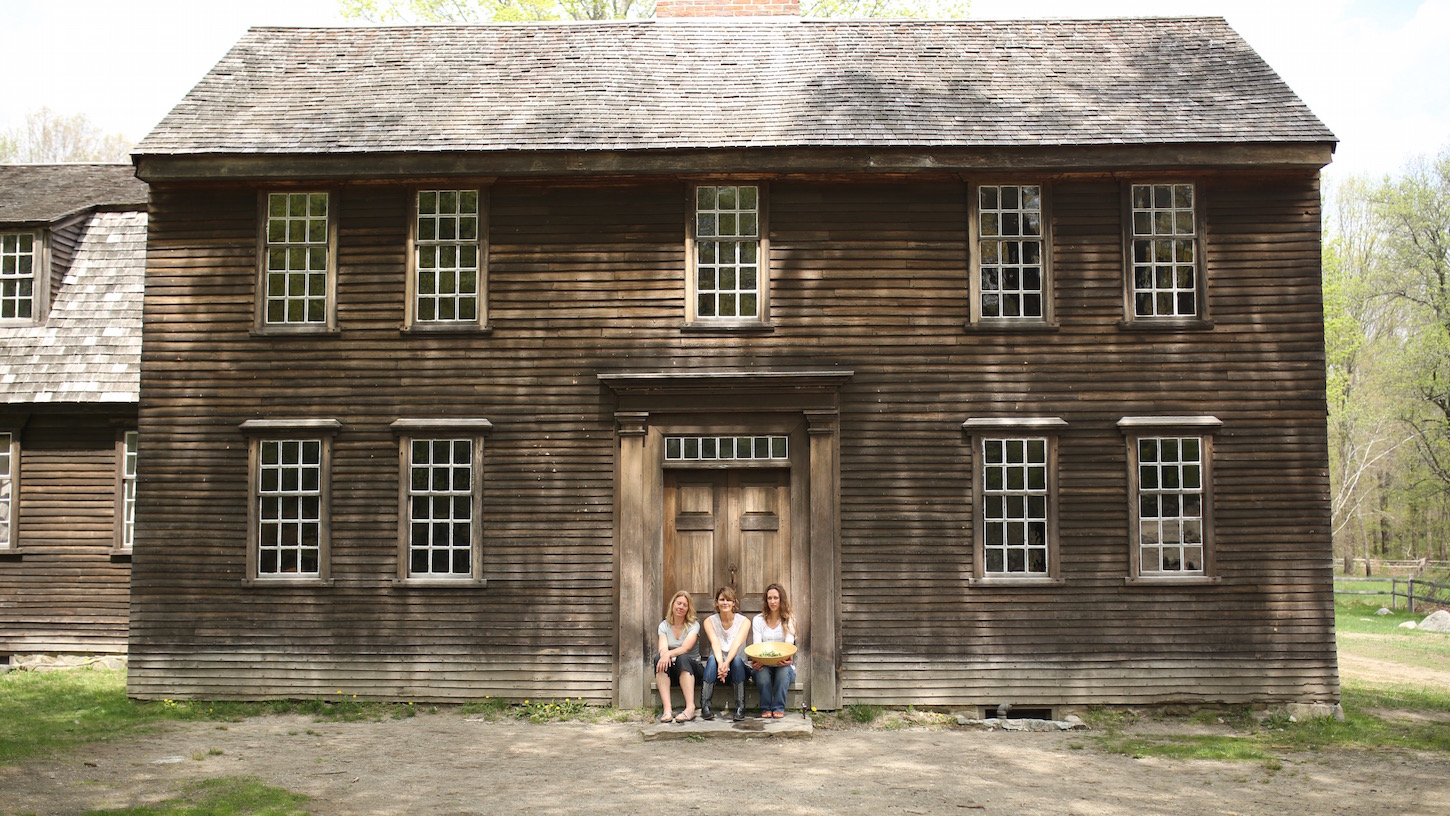 Three other herbalists and I started teaching one full weekend each month. Each class began with a ceremonial greeting early on Saturday morning with roiling pots of herbal tea ready to serve up! By late Sunday afternoon, we were wrapping up a full weekend of having worked on the fundamentals of herbalism along with sessions on physiology and anatomy. We were pumped and inspired by our students' enthusiasm and by our own passion for bringing this information to the masses. Well, okay, we had 12 students at the time but unbeknownst to us, that was destined to change—and change it did!!
The entire concept and practice of teaching herbalism was extraordinarily charming and heart-warming, and the time spent with students was exceptional. We had incredible a-ha moments, as well as moments of fierce focus and solemn contemplation. Students were wholly immersed in their studies, and we made our program as lively and as interactive as we could. We worked with herbs to formulate recipes and preparations, and we also made delightful seasonal herbal goodies like cordials and Yule logs. Nature provides a wide array of elements to work with, so we very carefully and respectfully foraged and harvested from the woods surrounding our little herbal cottage. At other times, we were just spectators documenting and photographing all that grew around us as we hiked through fields and forests. Our classes provided an excellent opportunity for lively, animated discussions to share what we were learning. Hands-on lab work with herbs was incorporated throughout the course, and teachers were thoroughly inspired and learning right alongside students! It was a love fest!
Evaluating The Vision
This first trial period of offering on-site classes was not without its challenges, and it eventually brought us all back to the drawing board for a number of reasons. We may have known a thing or two about our subject matter, but we had a lot to learn about organizations and all the many moving parts.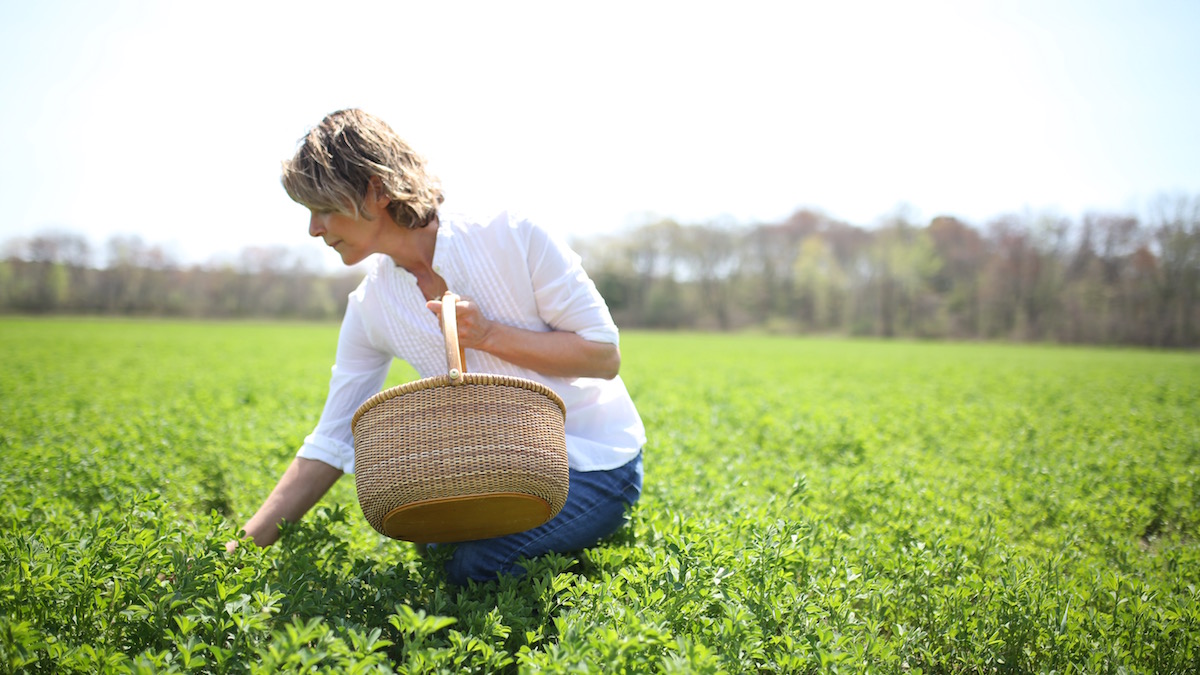 The structure of the courses proved to be more comprehensive than we had envisioned so naively at its inception, and the work involved to bring this all together was more than any of us had free time for. I say free time because this was more of a mission than a real paying job for most of us. We each had other jobs and families to care for, and this was an unpaid venture—an offering from the heart if you will. The program required a great deal of effort and loads of time from many herbalists as well as real physical work from others. Remember, we had a cottage to take care of, gardens to tend, supplies to gather, recipes to make, and classes to set up for and clean up after. There were unanticipated costs and other unresolvable organizational issues that made it a challenging mission.
We came into the idea like a deer in headlights and moved away from the concept as wounded warriors. Wounded but not dissuaded! We just needed to figure out how to do this without encountering so many seemingly insurmountable roadblocks—some of our own making, like offering too much program without realizing the significant costs in the financial realm but also in the human resources department. What can I say, we were excited! We were in a sense overachievers and underestimators! Other roadblocks developed by circumstance. We had the right message and the right (simply adorable) place to work from, but perhaps the wrong time for us. We were unprepared for the enormous undertaking and all its complexities. Happenstance? Yup, throw that in there, too, because nothing happens without a few surprises or upsets—we had a few of those too, believe me!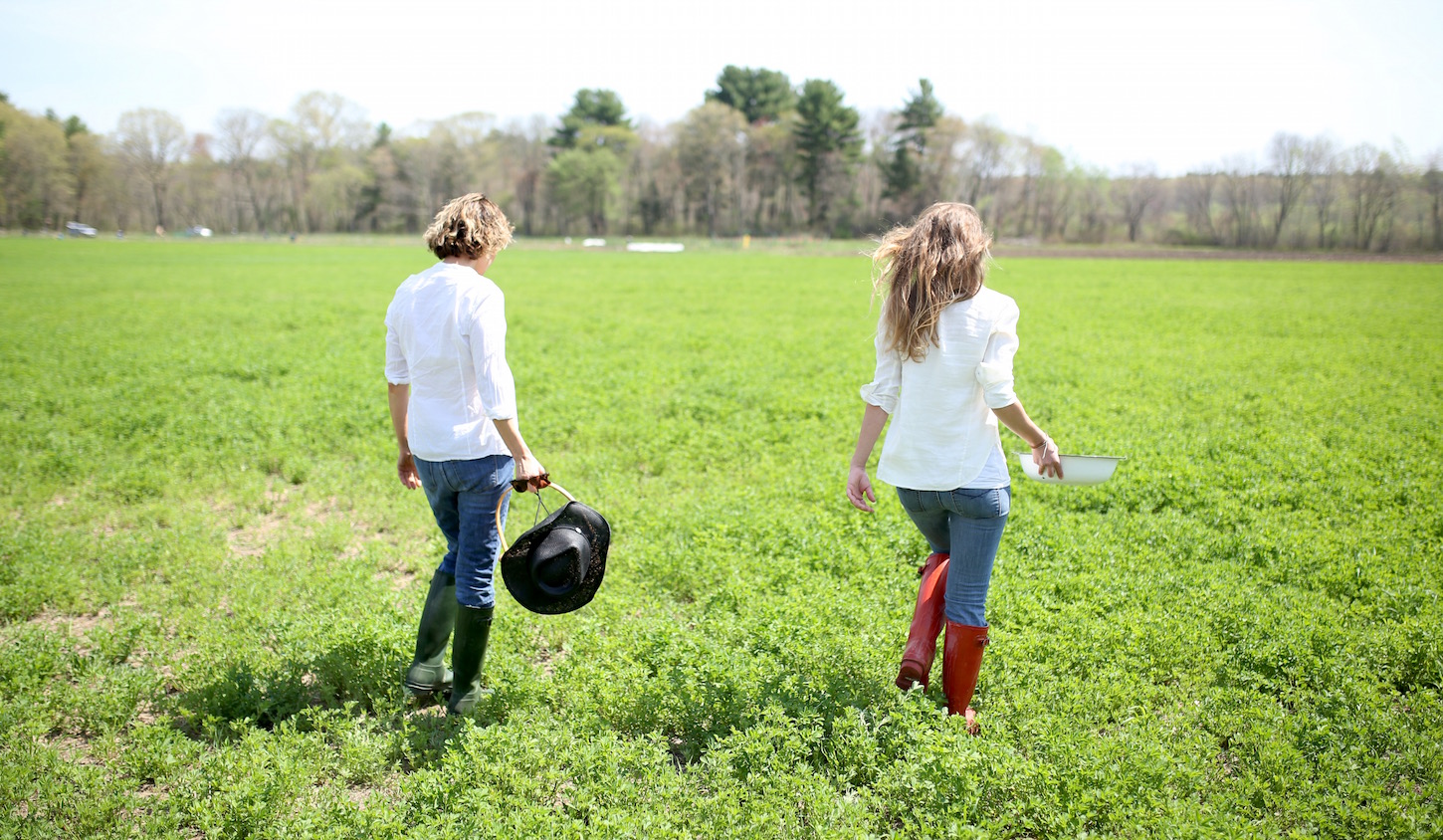 Herbalism is a magical, dynamic, and utterly gorgeous vocation. We were enthralled by the sheer beauty, utility, and availability of the wild herbs growing around us. We wanted to share this amazing abundance with all who cared to listen. This was also an opportunity to expand our stewardship of this magnificent planet by helping others to see the significance of each growing plant.
This first stab at offering a course to a small number of people confirmed to us the appetite and enthusiasm of these students and the primary importance that learning herbalism made to the wholeness of their lives. It was a fulfilling, rewarding, nourishing, and bonding experience for them and certainly for us, their teachers. Even though it was also an enormous learning curve for all parties.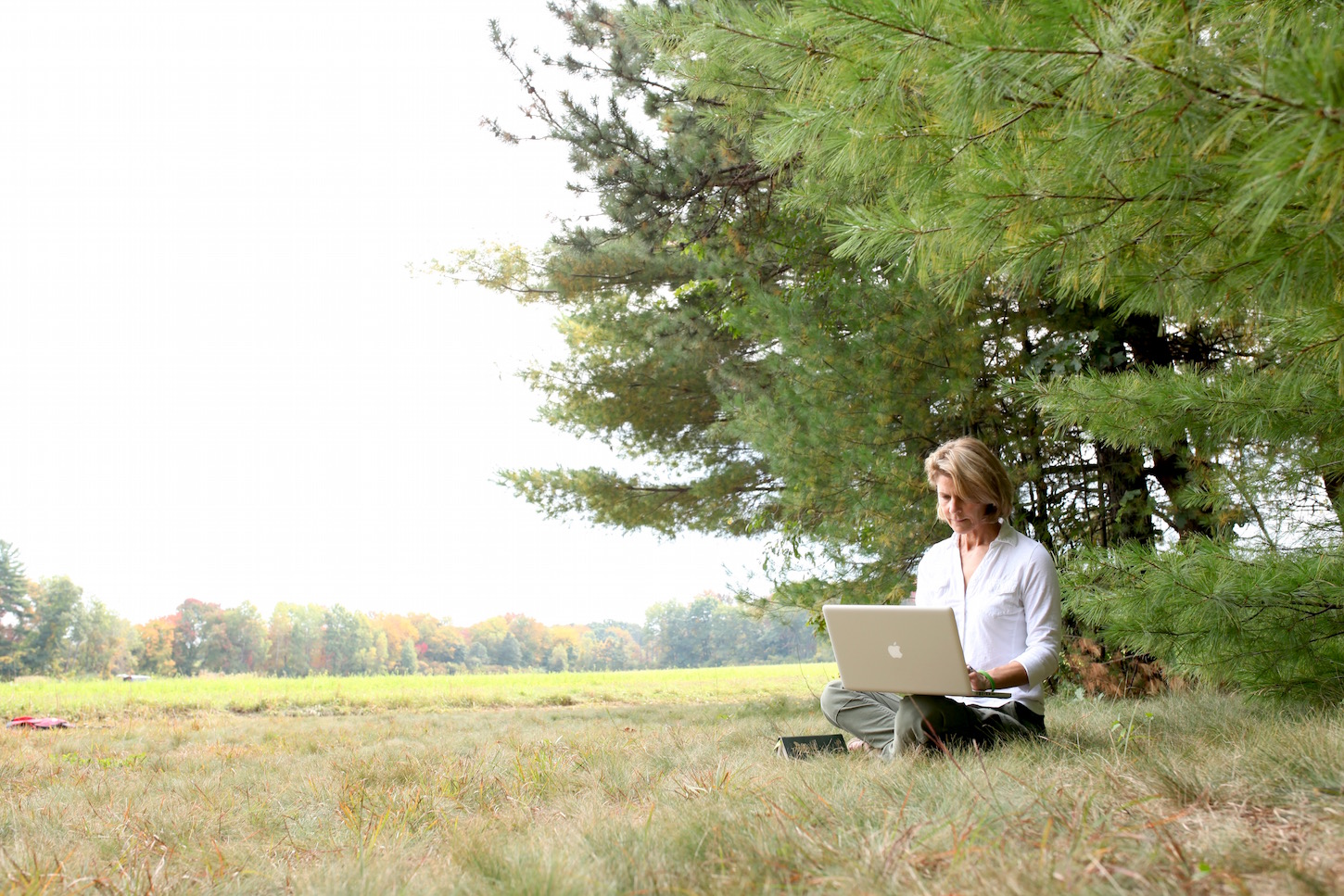 Lessons Learned and Restructuring The Vision
If we didn't know that herbalism was a vital and precious tool for life before we offered this course, we certainly know it now!
The first lesson we learned was that this information was vital and essential to everyone—not just those already informed, but literally, everyone out there who didn't know yet! Does that sound a bit arrogant? Well, I beg to differ. There is not a single human being on this planet that does not depend on plants for life itself. You see, herbalism is all around us. We as humans share a symbiotic relationship with the plant world.   
We knew we needed to continue educating, but at the same time, to find a way to make it our vocation of choice—a real job. We knew we had to offer a comprehensive, complete, and up-to-date course for whomever we could reach, but we also needed to make sure that we could deliver quality education within a reasonable budget and pay our teachers for their time.
We also wanted to modernize herbalism just a pinch (in a good way) to make it less niche-y so that more people would feel less apprehensive about studying herbs. After all, throughout history and to this day, herbs have been a significant, if unsung powerhouse for building wellness physically, emotionally, and spiritually. This is old news to most herbalists, but new news to the uninformed public. We didn't want anything to stand in the way of educating anyone and wanted people from a broad range of backgrounds to feel welcome at our school! We decided to blow the cover off of any stereotypes that people may have had in their minds about herbalists. Keep in mind that there isn't a stereotype in this field that we don't understand, love, or embrace, dear sweet herbalists. It's just that we wanted to eliminate any exclusive factors, and we were eager to spread the word, far and wide.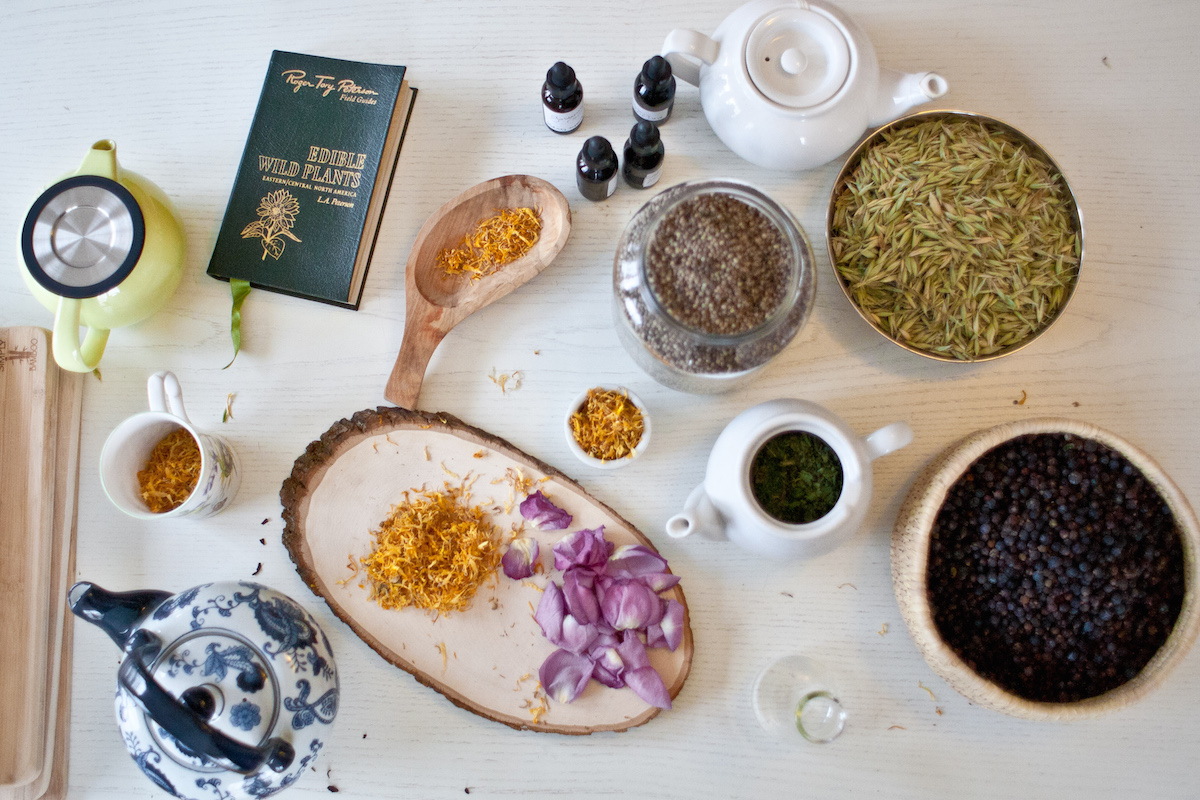 The next lesson we learned during this time was that we needed to scale up our public approach to increase our reach. Yup, that's right. We were still going after the masses! Just as importantly, we needed to cover our costs. Unfortunately, money always plays a role as every entrepreneur knows, and it's best to plan for that—no surprises here is a very, very good thing!  
Another lesson we learned was not to be a "Jack of all trades," as the saying goes, so we decided to focus our energies and attention on Western herbalism, giving appropriate nods and reference to other schools of thought and philosophy. Oh, yes! We did try to cover all philosophies as well as the moon, the sun, and even the stars that first go-around! We can honestly say that our ambitions exceeded our resources. Our hearts were in the right place.
Herbalism is an enormous field of study, and in every corner of this vast earth, there is a practice associated with using herbs. These may be concepts, theories, evidence-based practices, traditions, and first-hand experiences, all of which have genuine value. We honor them wholeheartedly, but to veer off in a million directions wouldn't allow the singular focus needed to create the programs we envisioned.
We had to make many decisions about what we would teach and what we would leave to the senses of each student. While we unequivocally know and feel a real divine presence in this work, we also know that each and every student of herbalism will find their own unique path. Our desire was to let that happen naturally for our students without interpretation or input from us. We decided to lean heavily on scientific research and facts to put forth hard evidence for our beloved herbalism. We honor all who walk this path and pass no judgment on others and their beliefs and practices! We provide the pathway and the tools, but spirit is very specific to the viewer or participant. It will happen in your journey in your own unique way—a journey of discovery that has many story endings of your choosing. Each individual student must find this for themselves, and believe me, they will! We chose to encourage critical thinking, fact-checking, and research as the proper tools, along with exercises in developing innate intuition, to guide students along this journey.
Going Online and Expanding The Team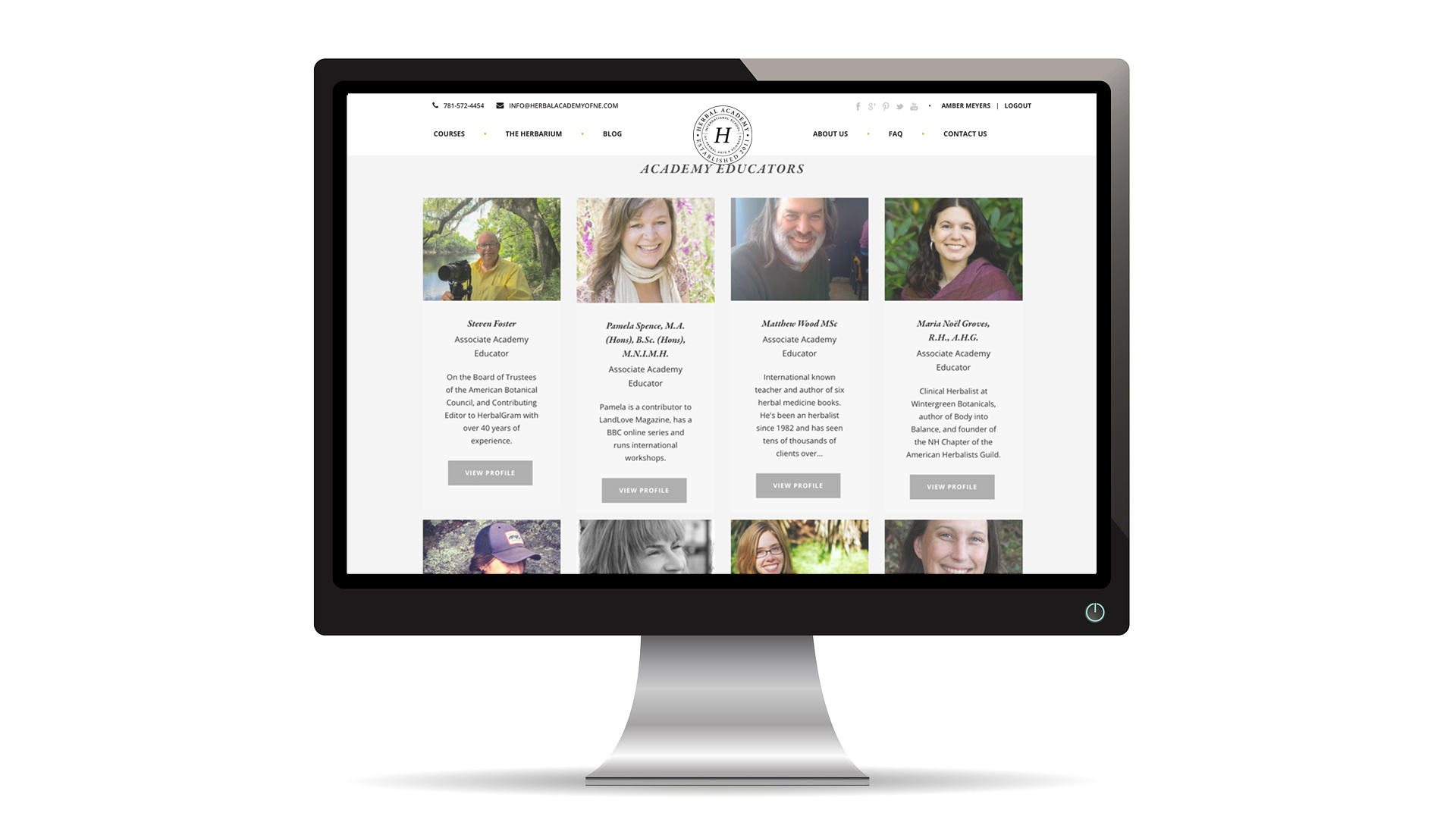 We eventually decided to share our dream and evolving platform online and in our communities (more on that coming up), so we recruited and enlisted many herbalists from around the United States and abroad to come teach with us.
Once equipped with a team of herbalists to help write and edit the course curriculum, as well as confirm accuracy and references through hours and hours of research, we began the second chapter of our vision which we now called, Herbal Academy of New England. We started with an online Introductory Herbal Course followed by an Intermediate Herbal Course.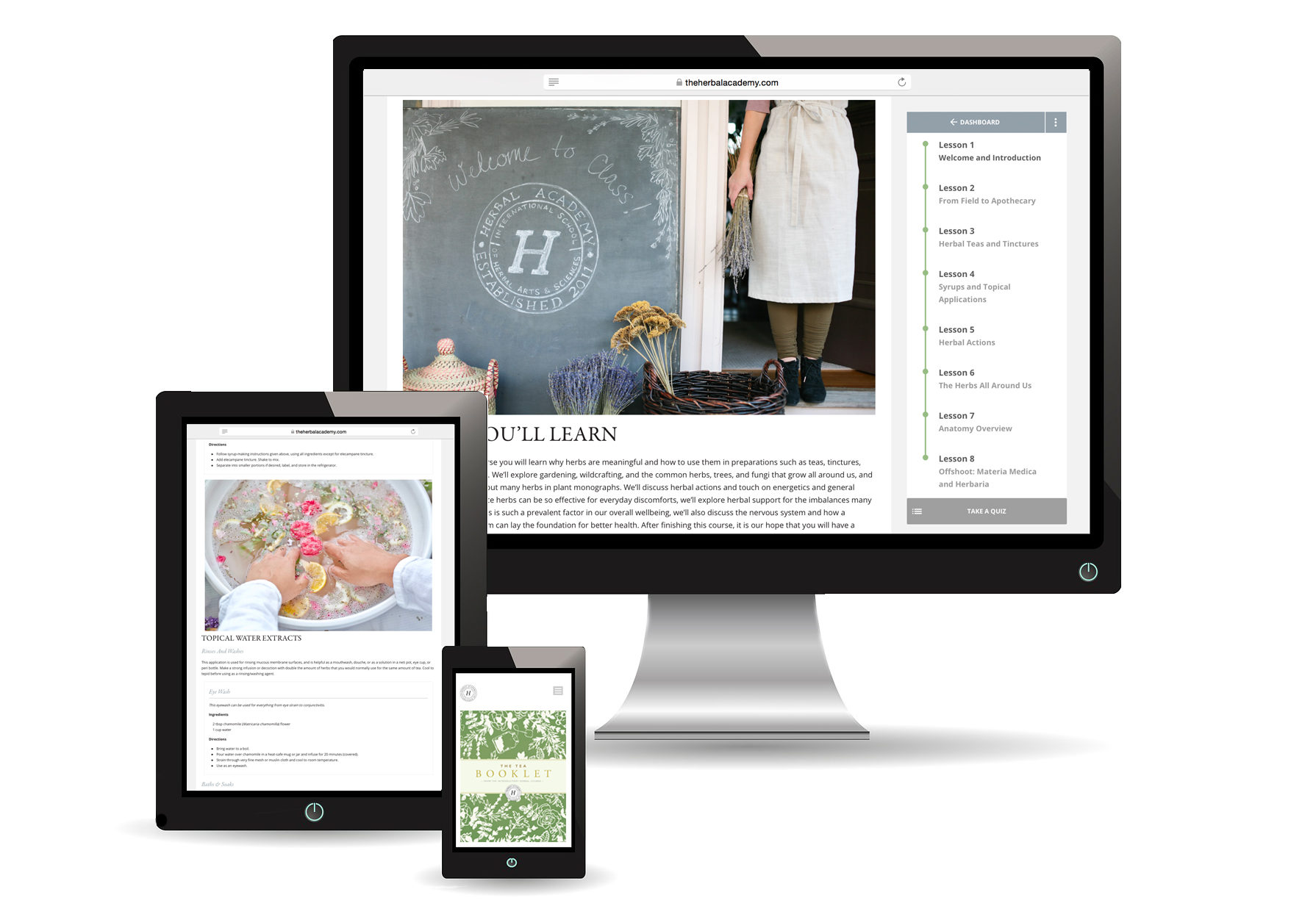 We had indeed found a way to tap into the masses. We revved up our offerings, shored up our personnel and worked tirelessly on every detail of our courses and how they were presented and monitored by our herbalists.
With steady but sure growth in mind and goals charted and slated for the next several years, we had tackled all the foreseeable problems one by one. The list was long, and the task at hand was overwhelming and intimidating at times. Where to offer our courses moving forward had been answered, but how could we reach more people? Hello! They were out here in every corner of the globe! We just needed to communicate from a broader, more far-reaching platform, which for us, was the Internet. The big stumper was the last question, how could we get money to pay our herbalists a fair rate for their hard work so we could keep all of our heads above water this time and, you know, keep the lights on.
Becoming A "Real" Business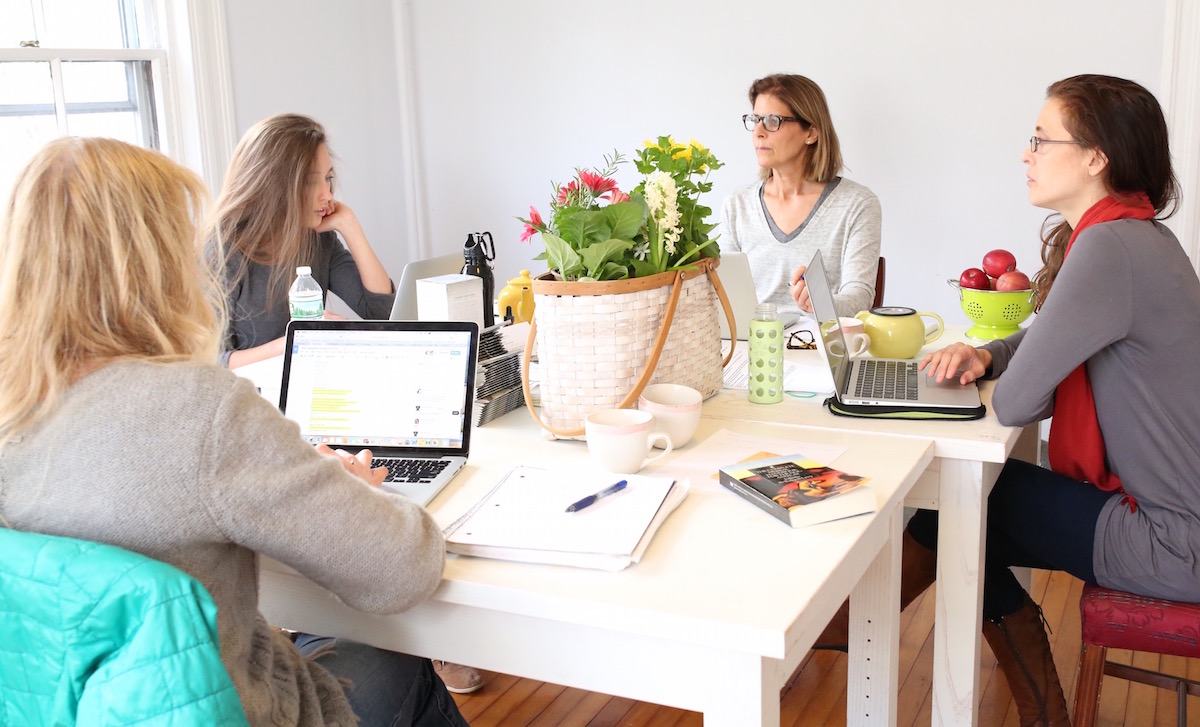 As the Herbal Academy of New England became a real business with all appropriate business structures—T's crossed and I's dotted, we moved forward on solid ground.
We eventually moved to a larger building near the church green in the historic district of Bedford, MA. This remains our operation center where we have enjoyed teaching some classes and where our local team of herbalists meets on a regular basis. Many days we sit on stools around a tall white wooden table, sipping herbal tea, and making plans for future courses and events. We have even been known to whip up some herbal goodies together when time allows! Our new site has a licensed kitchen and shelves and shelves of herbs and tools of the trade. We have the best of both worlds with our physical site and our online platform.
The Internet did indeed become our second home. We simply styled our web platform to accommodate students near and far. As we shared our dream with many other herbalists, we filled our new online platform with the voices of herbalists from all walks of life. Eventually, faculty members reached worldwide, and students spread to every state of the U.S. and almost every other country in the world.
We worked extremely hard to bring a classroom feel to our online programs with clear text, gorgeous photos, videos, and graphics. While we cannot reach out and touch our students, we can help them feel the beauty of the study of herbalism and the herbal community one sentence at a time!
It was during these years we also discovered that many student graduates were saying "what's next?" after completion of our two core courses, so we began the process of expanding our course offerings into more foundational programs, taking students from learning about herbs to using them in real careers! We opened the doors to new foundational programs, the Entrepreneur Herbal Course and Advanced Herbal Course. We created Herbalist Path Packages helping students identify their goals as herbalists, and the training to get them there.
The Herbal Academy Today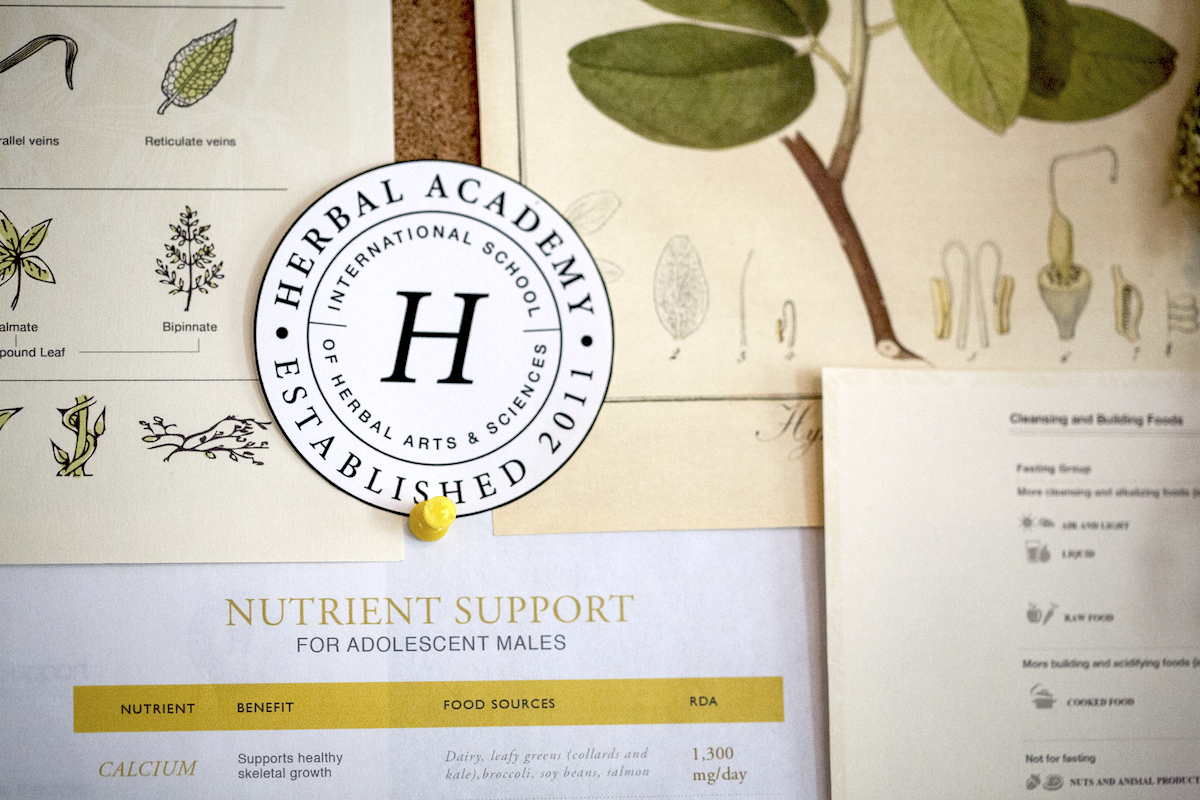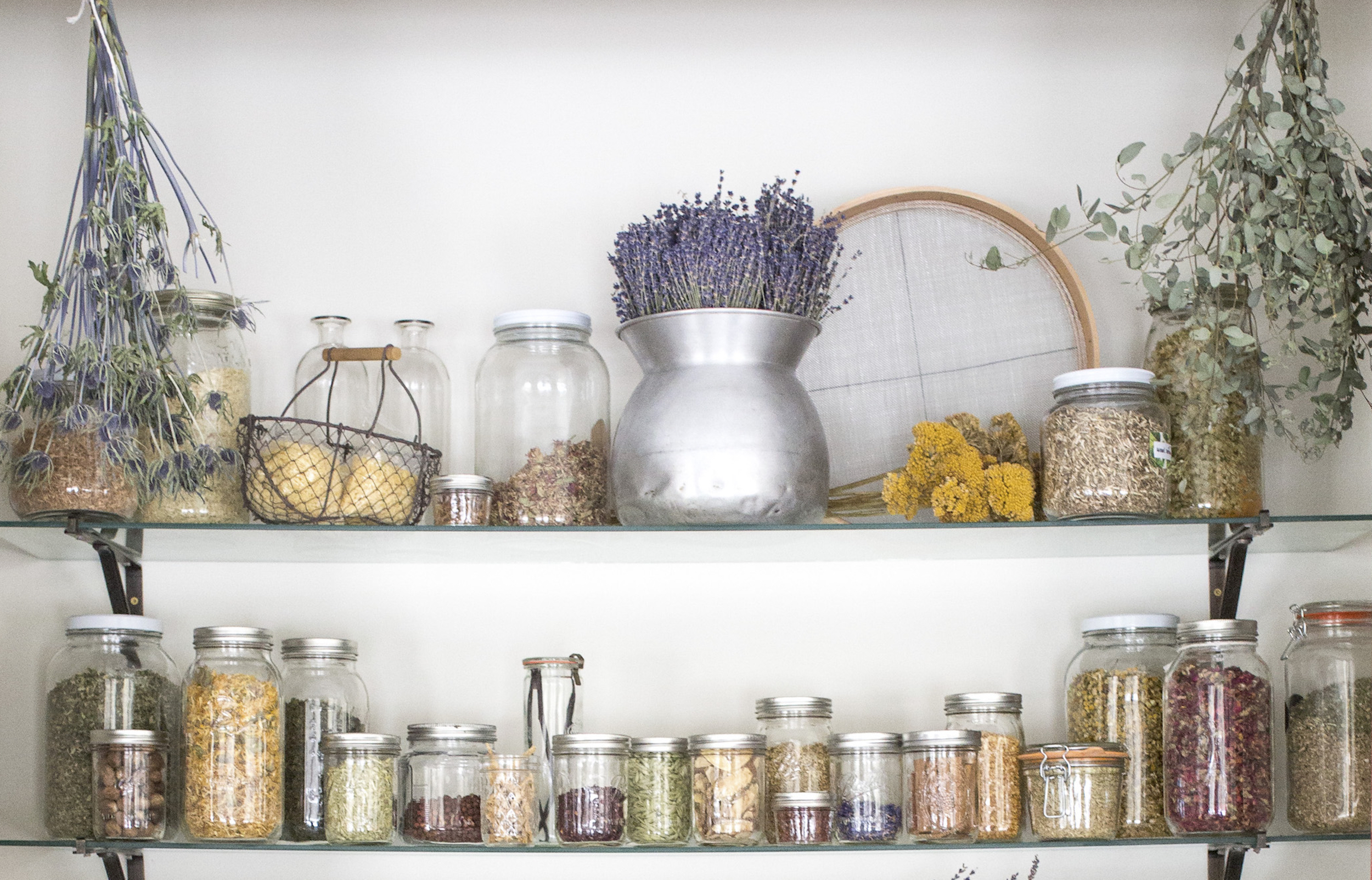 We brought the Herbal Academy of New England to the Internet in its early days, and it has been immensely satisfying and humbling to find out just how many people around the world have embraced our offerings. Because we pushed our local boundaries to a much further reach around the globe, we also outgrew our local name, and so, we became the Herbal Academy.
Today, we are here, live from 9:00 – 5:00 EDT. We monitor the Herbal Academy website vigilantly with a team available to fix any website issue or problem, and our customer service department helps direct and guide Herbal Academy students when needed. We also have teachers available to answer student questions during these times as well. We have a student-only Facebook group where students connect with other students and herbalists. They can ask questions and share or show us their projects, apothecaries, and anything else dedicated to the study of herbs. We welcome their input and unique approach to herbalism.
Expanding Our Offerings
In an effort to continue to meet our student's needs, our foundational courses are continuously updated and revised while fresh courses are always being developed.
Foundational Courses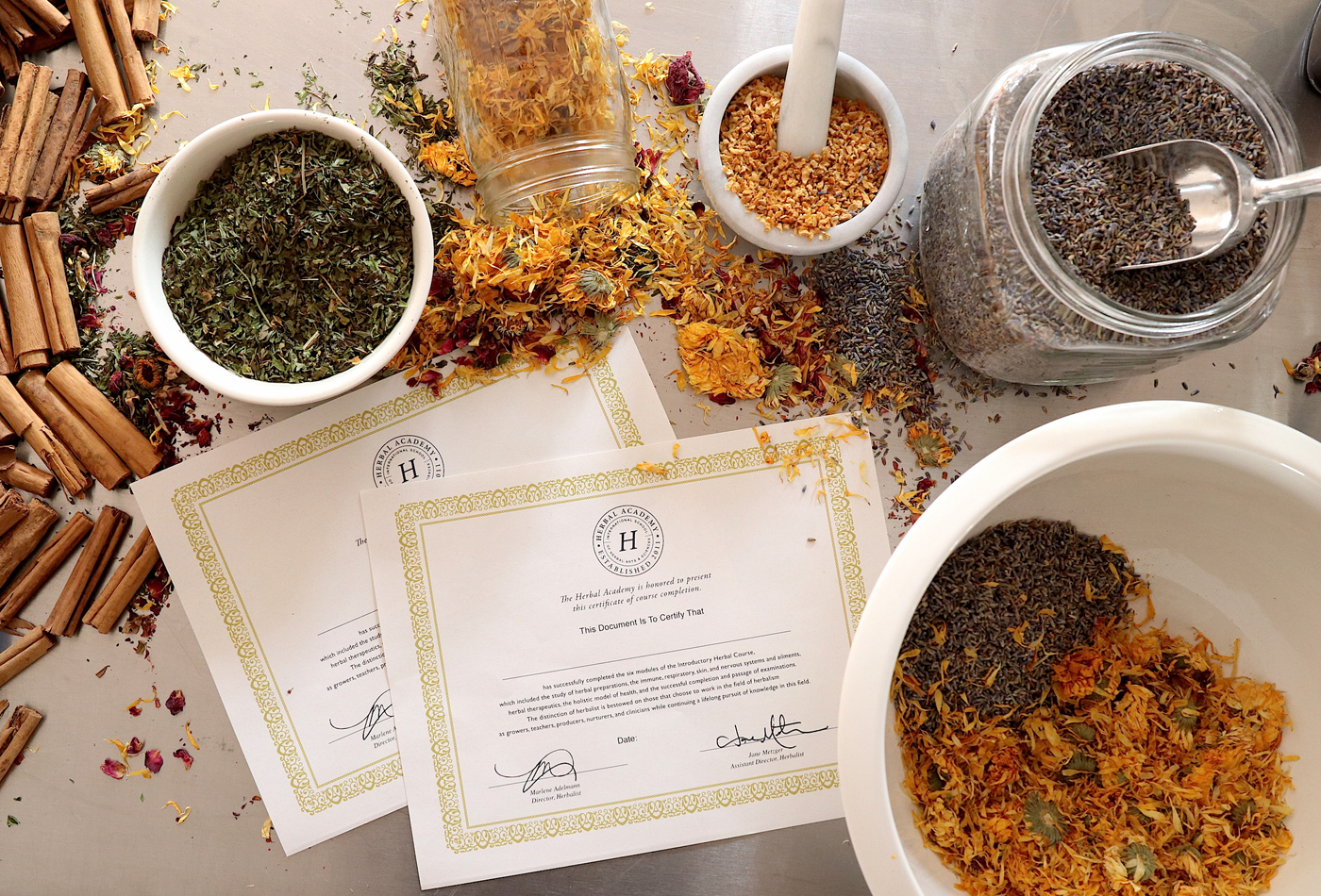 Just recently, we revised two of our foundational herbal courses — our Introductory Herbal Course and our Intermediate Herbal Course — to include updated content alongside beautiful photos and videos, additional recipes, and new printable graphics. We've even enhanced the flow and formatting of these courses to make them more functional for our students! Each course continues to be available online, and both are now also available in print versions as well!
Our Entrepreneur Herbal Course and Advanced Herbal Course continue to be available online when you're ready to take your herbal education to a deeper level, and all of our foundational herbal courses can be found bundled together in our various Path Packages from our Family and Professional Path Packages to our Entrepreneur and Clinical Path Packages.
Membership Site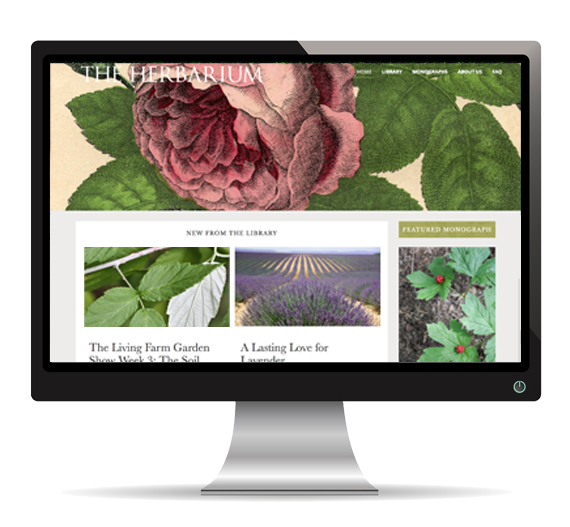 We developed The Herbarium, a membership site and resource center filled with herbal monographs, in-depth herbal articles, videos, and herbal intensives. This is rather like an online research lending library.  
Short Courses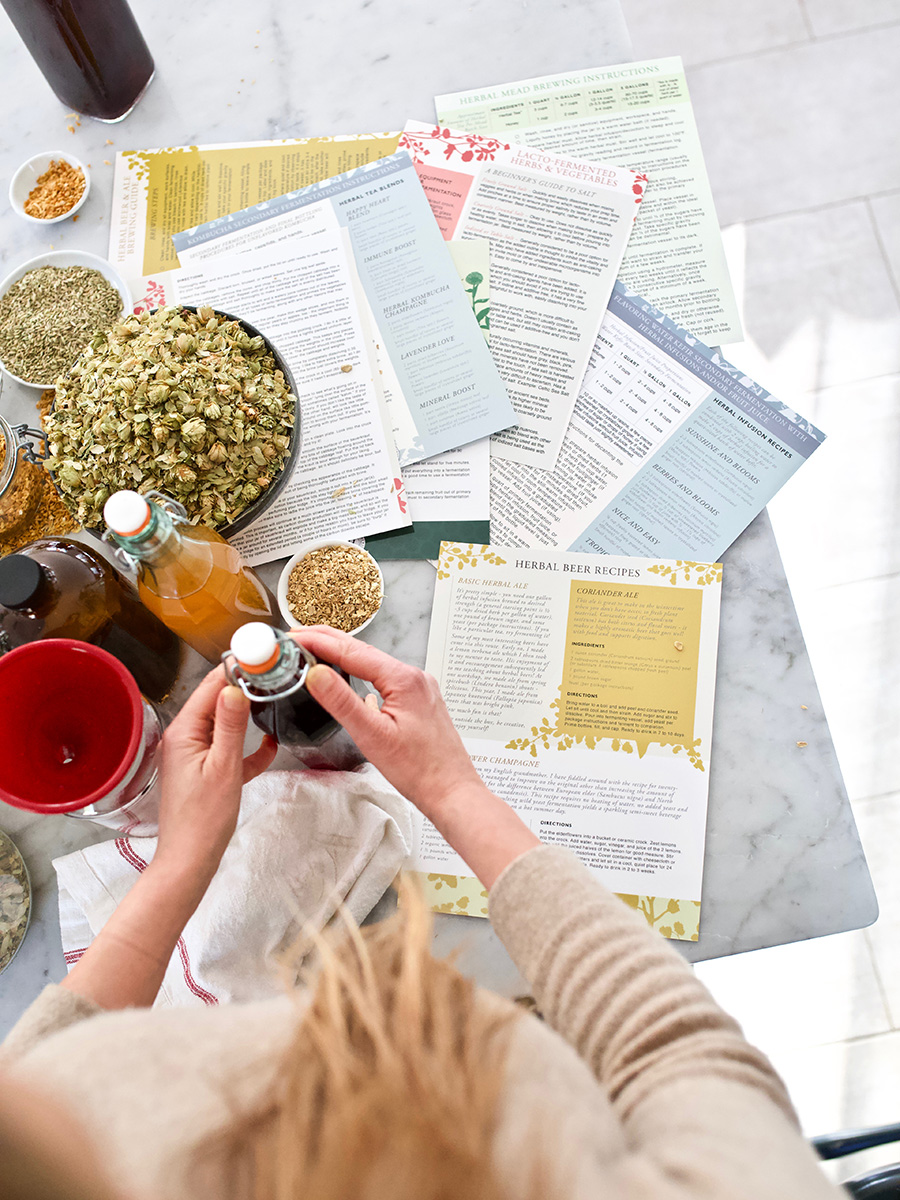 We have also developed several short courses that focus on specific topics. Our first was our Herbal Materia Medica Course designed to guide students in learning about plants in a systematic way. We also developed a beautiful companion journal for students to use in this course and make it their own.
Next came the Craft of Herbal Fermentation Course to teach the art of fermentation through making herbal beer, herbal mead, herbal kombucha, herbal water kefir, and herbal lacto-fermented foods. We also compiled all our fermentation charts and recipes into printed laminated guides you can take with you into the kitchen to help you prepare your ferments.
After that, we developed the Herbal Self-Care for Stress Management Course which teaches you how to manage physical, mental, emotional, and spiritual stress using nutritional choices, lifestyle practices, and herbs.
Our most recent short course is the Botany & Wildcrafting Course that offers a comprehensive course on botany. You'll learn plant identification, how to draw plants and create your own herbarium, how to wildcraft, and so much more. We also developed the Botanical Illustrations Workbook, featuring 25 monograph summaries and botanically accurate plant illustrations, as a companion to this course.
Goods Shop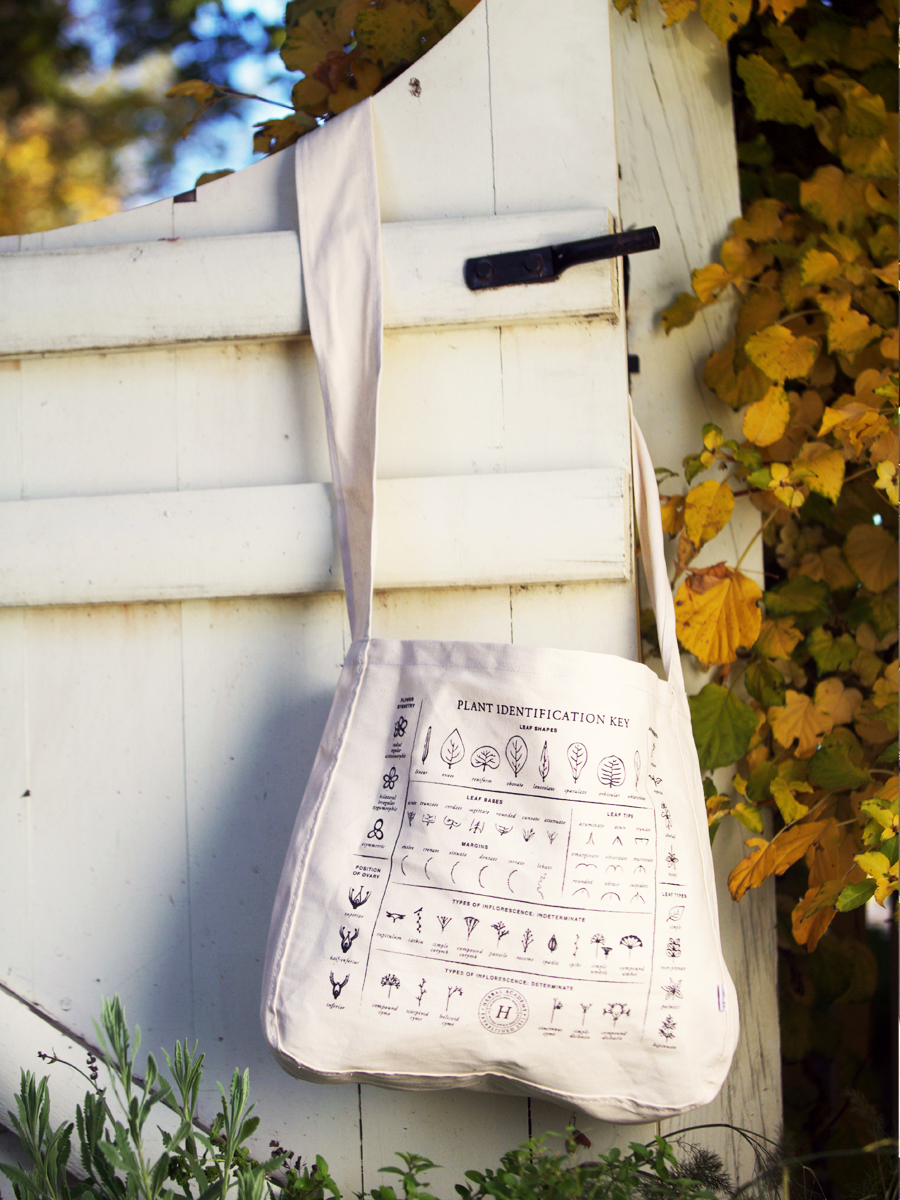 We have an online shop where we offer herbal goods to our students and customers. These goods include student-requested Herbal Academy logo t-shirts, sweatshirts, hats, aprons, and our always popular Herbal Academy plant identification tote bag. We have also created in-house designed course companion products to help assist in the learning process of our online courses and give our students something tangible and beautiful they can personalize and record their journeys in. All of this has led us to have a separate packing facility where our packers tastefully assemble and ship out our offerings.
Spreading The Word
Our creative marketing department is keenly desirous of making as many people as possible aware of the importance of incorporating herbalism into their lives for their health, happiness, and overall wellbeing. We write many articles for the most comprehensive publications for this critical need. We have become a springboard for today's aspiring herbalists and well-seasoned herbalists alike. We are a formidable force in the world for providing good quality, honest, and provocative herbal education.
Big Dreams & The Future of Herbal Academy
The Herbal Academy was one of the very first schools to create a robust online herbal school. We also provide paying jobs to herbalists who may not have the opportunity to express their art and passion in another way. It takes a lot of work, true grit, and determination to follow your dreams, and quite a bit more grit than determination to keep it all going. I and everyone else here at the Herbal Academy have developed true grit—the kind that picks us up, dusts us off, and whispers in our ear, "It's going to be okay, and you are on to something worthwhile. Keep going." And so we do!
This entire endeavor continues to be a driving force in our lives and one where we will strive to continue enlarging and promoting the offerings of the Herbal Academy and encourage herbalism. We believe that herbalism is rightfully gaining popularity and wide acceptance in the general population. Herbal Academy has definitely played a role in creating a bridge from once-forgotten and sometimes misunderstood ancient herbal practices to the burgeoning community of people who are now seeking complementary and holistic ways to support wellness. Each and every one of us can start learning right where we are—no prior knowledge needed.  
"The journey of a thousand miles begins with one single step." – Lao Tzu
Ready To Join Us On Your Herbal Journey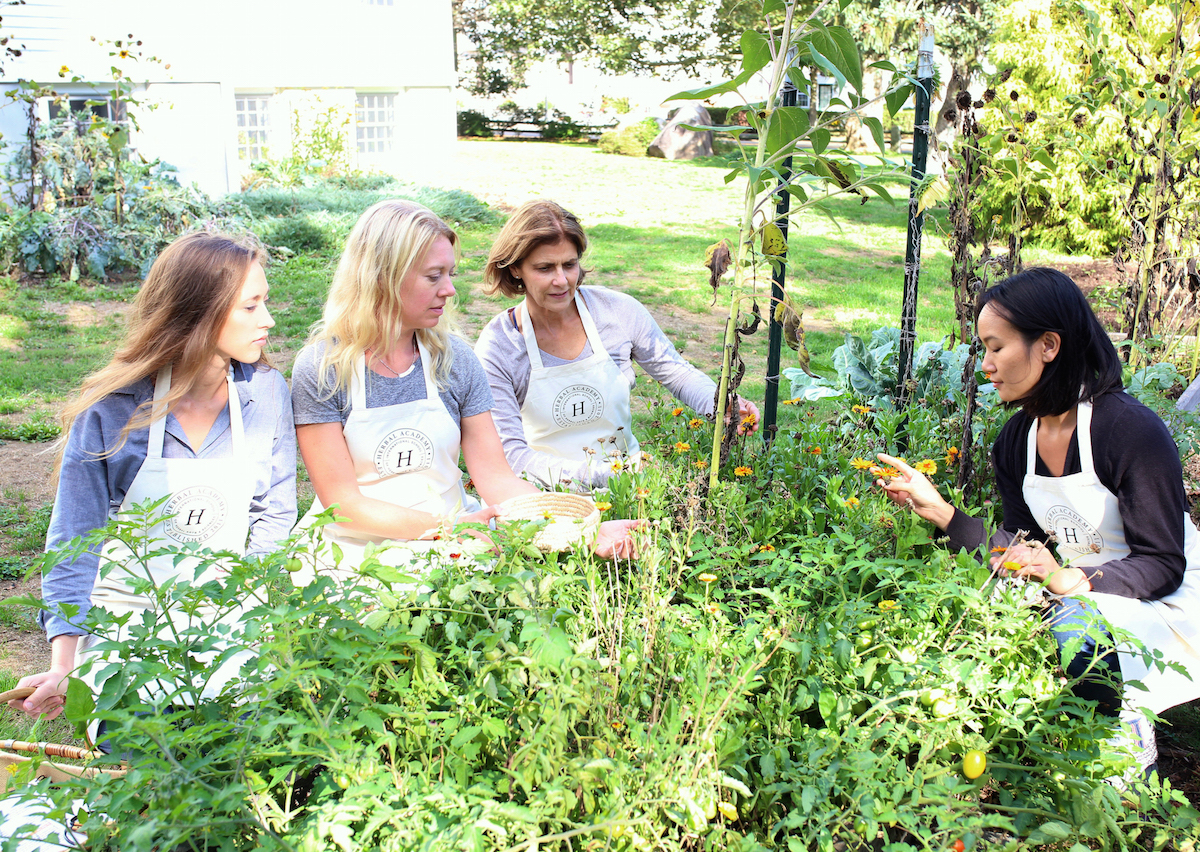 If you, like us, dream of foraging fields for herbs, using nature's gifts for daily wellness and self-care, or making a living doing something that fills you with purpose and meaning, we hope you'll allow us here at the Herbal Academy to be a part of your herbal journey.
If you're brand new to herbalism and not quite sure where to start, we invite you to join us in our FREE Becoming An Herbalist Course. This exploratory course will inform and enlighten your herbal path while guiding you on your journey as an herbalist.
Thanks so much for sticking with us over the years. We appreciate you so much, and we look forward to "seeing" you in class!
Marlene Adelmann and the Herbal Academy team
Download Our Free Herbal Journey Guide Below
If you've enjoyed reading about how the Herbal Academy began and has grown to where it is today, we'd love for you to download our free herbal journey guide below.