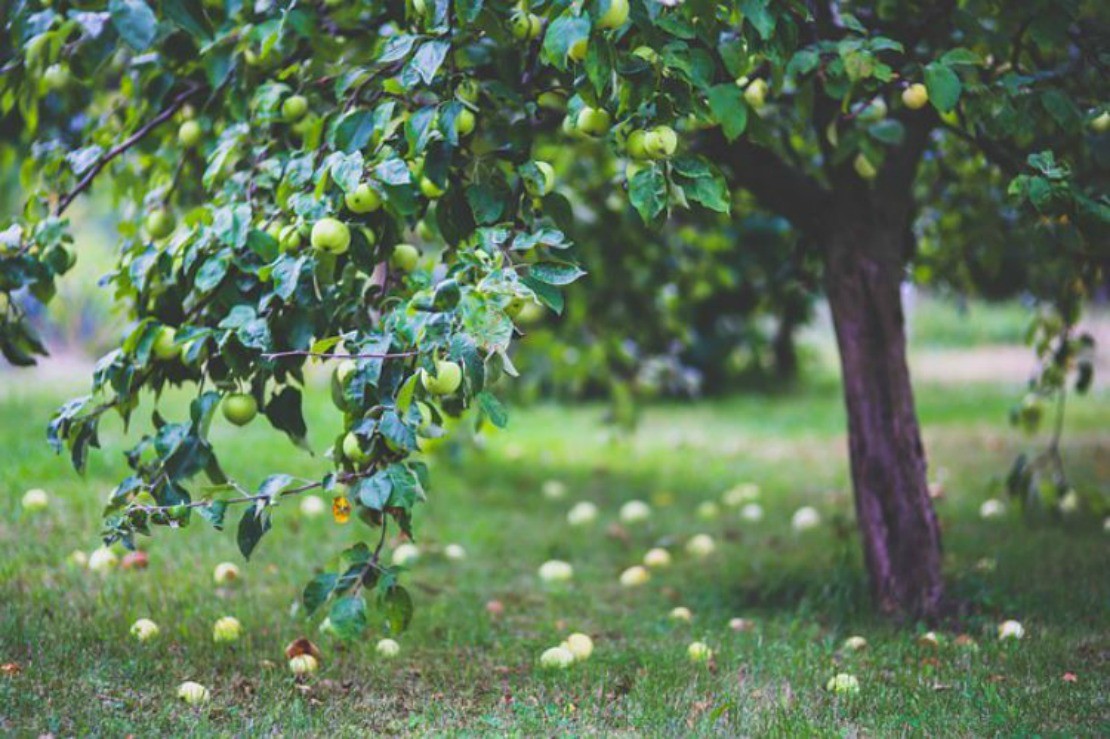 Harvest Time Apple Recipes
Each autumn I look forward to crisp days filled with riotously colored leaves and the richness of harvest time, especially the coming of apple season. Apples have always been a favorite fruit in our house. And as a family, we love to get cooking in the kitchen and enjoy the bounty of the season with plenty of delicious apple recipes. After all, what could be better than a big mug of spiced cider on a chilly day or a bowl of freshly made cinnamon applesauce?
Apples (Malus species) are a member of the lovely rose family along with other autumn fruits such as pears, quince, and rose hips. The fruits of this family are chock full of tasty nutrition that is easy to enjoy, which makes them a wonderful autumn food for boosting the immune system in preparation for the upcoming cold and flu season.

The Real Goodness Of Apples
We have all heard that old saying, "an apple a day keeps the doctor away!" The vitamins, minerals, and phytonutrients in apples are great insurance for creating wellness in our families' lives. A literature review of the benefits of apples published in the Nutrition Journal found that regular consumption of apples helps to reduce risk of chronic diseases such as cancer, heart disease, type 2 diabetes, and asthma as well as helping to increase weight loss and lung function (Boyer and Liu, 2004).
The wholesome nutrients in apples include beta-carotene, vitamins C and B, calcium, phosphorus, boron, polyphenols and pectin (Mars, 2004). Pectin is a soluble fiber that, along with the polyphenols in apples, helps to lower cholesterol, in particular damaging LDL cholesterol ("Apples," n.d). Pectin also adds bulk to the diet assisting the body in waste removal and hence helping to alleviate constipation.
What's more, herbalist Brigitte Mars explains that apples have many healing properties. They are cooling, antibacterial and antiviral, astringent, and anti-inflammatory (2004). Apples help to promote a healthy immune system while also assisting in balancing blood sugar. This delicious fruit also aids digestion which is one the reasons apples are often paired with hard to digest foods such as rich meats and cheeses. Perhaps an apple a day really can keep the doctor away!

Tasty Apple Recipes For The Whole Family 
Eating apples fresh is a great way to get all the nutrients from the apple because cooking apples can destroy some of the nutrients, particularly the polyphenols ("Apples," n.d). So look to ways to add fresh apples into your daily diet whenever possible. Toss an apple into lunch boxes, add sliced or chopped apples to salads and sandwiches, dip apples in yogurt or nut butter for a tasty snack, and try adding them to smoothies.
Healthy Caramel Apples
Here is a real treat and a special nutritious way to eat fresh apples. These raw, healthy caramel apples from herbalist Brigitte Mars (2010) are a perfect way to get your caramel apple fix without all the sugar and artificial ingredients!
Ingredients
6 apples, organic
2 cups of dates
1 cup water
2 tablespoons of raw tahini
1 teaspoon vanilla extract
1 small pinch of salt
2 cups of finely chopped or ground nuts such as walnuts, almonds, pecans, or hazelnuts
Directions
Soak the dates in the water until soft.
Place dates, water, tahini, vanilla, and salt in a food processor and blend until smooth, this is your healthy, raw caramel!
Stick a chopstick (recycled or reusable if possible) through each of the apples.
Carefully coat each apple with the caramel.
Place the nuts in a bowl.
Roll the apples in the nuts and refrigerate to harden and enjoy!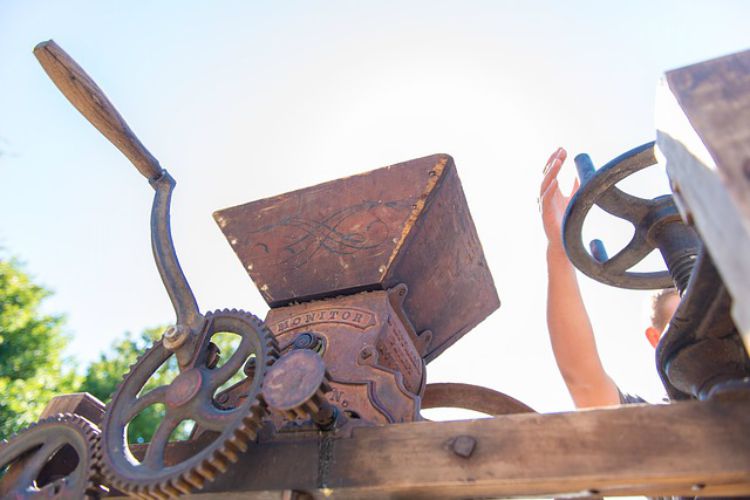 Cook Them Up!
Even with plenty of fresh, tasty ways to enjoy apples, cooking with them still provides many of the healthy benefits and nutrients. So don't be afraid to get in the kitchen and brew up some warm comforting autumn foods with apples. Because apples tend to be cooling, adding warming spices such as cinnamon, ginger, and cloves is the perfect way to counter that cooling property (McIntyre, 2002). The following apple recipes have yummy hints of warming spice for crispy autumn days. 
Herbed Apple Cider
I like to add relaxing
apple-scented chamomile flowers
to this classic beverage. It is perfect for warming up on a cold night and can be a good beverage choice during illness with chills and aches, especially for kids who are partial to drinking apple juice. Diluting the cider with water helps to keep the sugar content down while promoting hydration.
Ingredients
2 cups apple cider or juice, preferably organic and fresh pressed which retains the most nutrients
2 cups water
4 cinnamon sticks
2 cloves
1 small organic orange peel
2 tablespoons chamomile flowers
2 pieces of astragalus root slices, optional for an additional immune boost, however, do not use during acute illness
¼" of fresh chopped ginger, optional for a bit of spiciness and additional warmth
Directions
Add the cider, water, cinnamon sticks, cloves, and orange peel to a pot.
Cover and simmer for 20 to 30 minutes being careful not to boil the mixture.
Remove from the stove.
Add the chamomile flowers and stir them into the cider.
Replace the lid and continue to steep the herbs for another 3 to 5 minutes, the chamomile will get bitter if steeped for any longer than this.
Pass the cider through a strainer to remove the herbs.
Enjoy warm!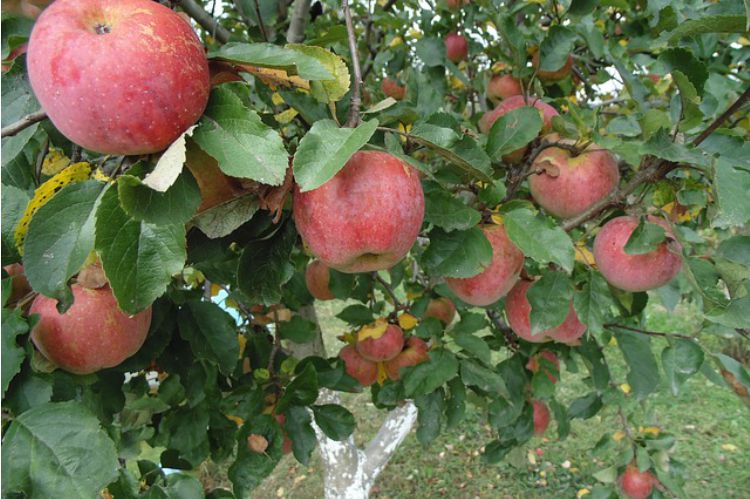 French Apple Cinnamon Tea
This simple, delicious tea is from
Drink To Your Health
by herbalist Anne McIntyre
– yummy!
Ingredients
4 sliced apples
2 cups of water
2 tablespoons honey
1 teaspoon ground cinnamon
Directions
Simmer the apples and water together over low heat until the apples are soft.
Pass through a strainer to remove the apples.
Add the honey and cinnamon to liquid and stir well.
Drink hot!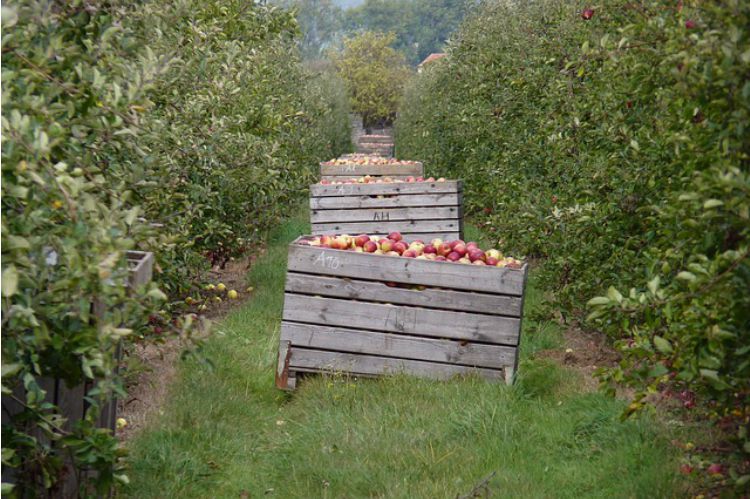 Easy Cinnamon Applesauce
A perennial favorite among children, applesauce is surprisingly simple to make. Be sure to make this tasty, healthy treat with your kiddos! We love to munch on a warm bowl for snack after a long day at school or add by the dollop to our morning oatmeal. It also makes a happy addition to the lunch box.
Ingredients
Apples, you can use any amount of apples you have on hand.
Water
Ground cinnamon
Optional ground spices, such as allspice ginger, cardamom, cloves, or nutmeg
Directions
Wash and roughly chop the apples removing and seeds. Do not peel! The peel is where many of those healthy polyphenols live and the pectin is right under the skin. So it is a good idea to let that peel become a healthful part of your apple sauce.
Place the apples in a pot and just cover with water.
Cover and simmer over low heat until the apples become soft.
Add cinnamon to taste along with any other spices that you desire.
Use a potato masher or immersion blender to blend the apple sauce. If you use a masher, let you child have a blast smashing up the apples under your supervision, the apples will be very hot!
Make extra applesauce and pop some in your freezer to keep you stocked with applesauce well beyond apple season!
Momma Tip: If you need to give your child a less-than-tasty herb, mix it into a small amount of applesauce to help make the herb more palatable. You can also break open probiotic capsules and stir the contents into cooled applesauce for your child, whew!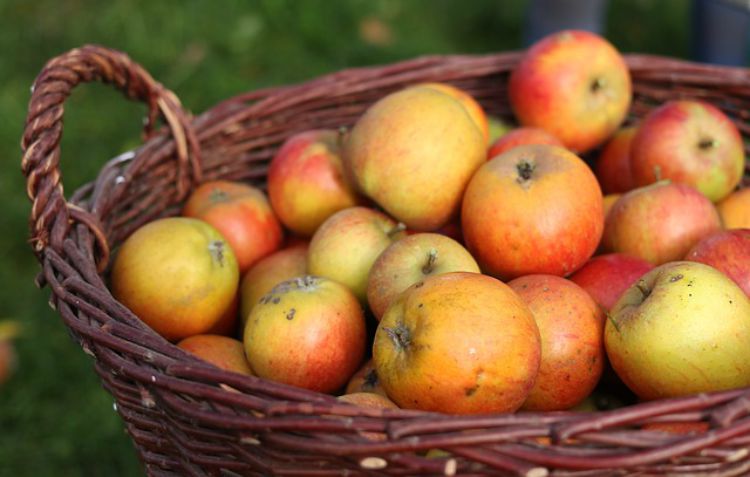 No matter how you slice them, apples are a tasty and great way to add a nourishing boost to your family table!
If you love cooking seasonally, here some other tasty Autumn real food recipes to enjoy:
REFERENCE
Apples. (n.d.). Retrieved on September 21, 2015 from http://www.whfoods.com/genpage.php?tname=foodspice&dbid=15
Boyer, J., Liu, R.H. (2004). Apple phytochemicals and their health benefits. Nutrition Journal. 3:5 doi:10.1186/1475-2891-3-5
Mars, B. (2004). Rawsome. Laguna Beach, CA: Basic Health Publications.
Mars, B. (2010). Rawsome Caramel Apples For The Holidays. Retrieved on September 21, 2015 from http://www.elephantjournal.com/2010/10/rawsome-caramel-apples-for-the-holidays-brigitte-mars/
McIntyre, A. (2000). Drink to Your Health. New York, NY: Fireside Books.