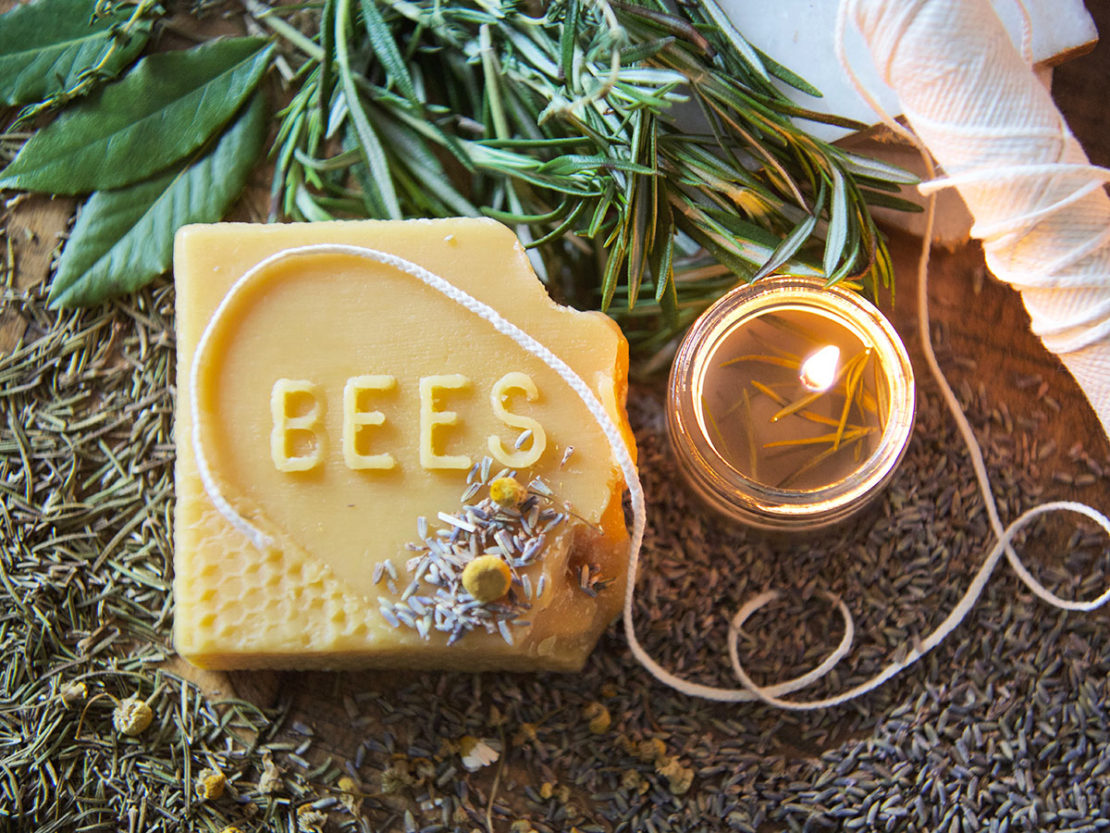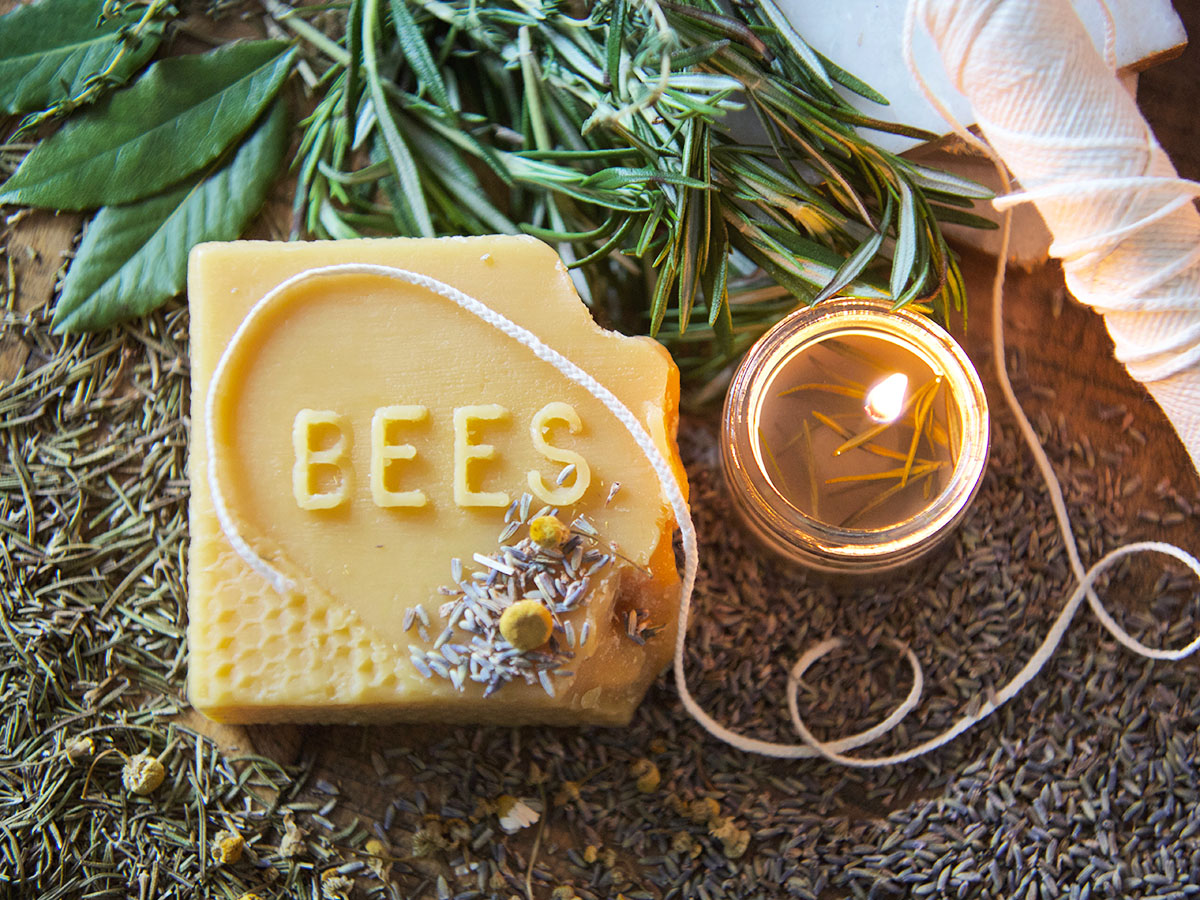 DIY Hand Poured Herbal Candles
As the winter months draw near, we find ourselves spending more time indoors than outdoors. This lack of time outdoors can create a feeling of disconnect, especially for those of us who love to cook and create with the seasons. 
Marketing companies have obviously recognized this need. When you turn down the aisles of any big box store, you will likely find a plethora of seasonally enhanced products extending way past junk food and into paper goods, bath and body products, and a suite of fragrances for the home. Plug-ins, room sprays, gels, and candles are offered in every seasonal scent imaginable.
But, did you know many of those store-bought fragrances contain carcinogenic chemicals and phthalates (Farley, 2016)? Phthalates are hormone-disrupting chemicals that pose a potential health risk to babies, young children, men, and women (Powers, 2007). They can aggravate asthma, lower sperm count, and increase incidences of breast cancer (Stuart, 2016). However, the damage from phthalates is caused by daily repeated exposure, as they don't stay in the body for long periods of time like other chemicals (Stuart, 2016). Therefore, we can make great strides for our health when we leave the chemically-made seasonal fragrances at the store and instead, make our own.
Creating hand poured herbal candles with a few key ingredients can bring the outdoors in and allow us to skip the chemicals. Candles are uniquely relaxing, and with the addition of herbs and essential oils, become an aromatherapeutic experience.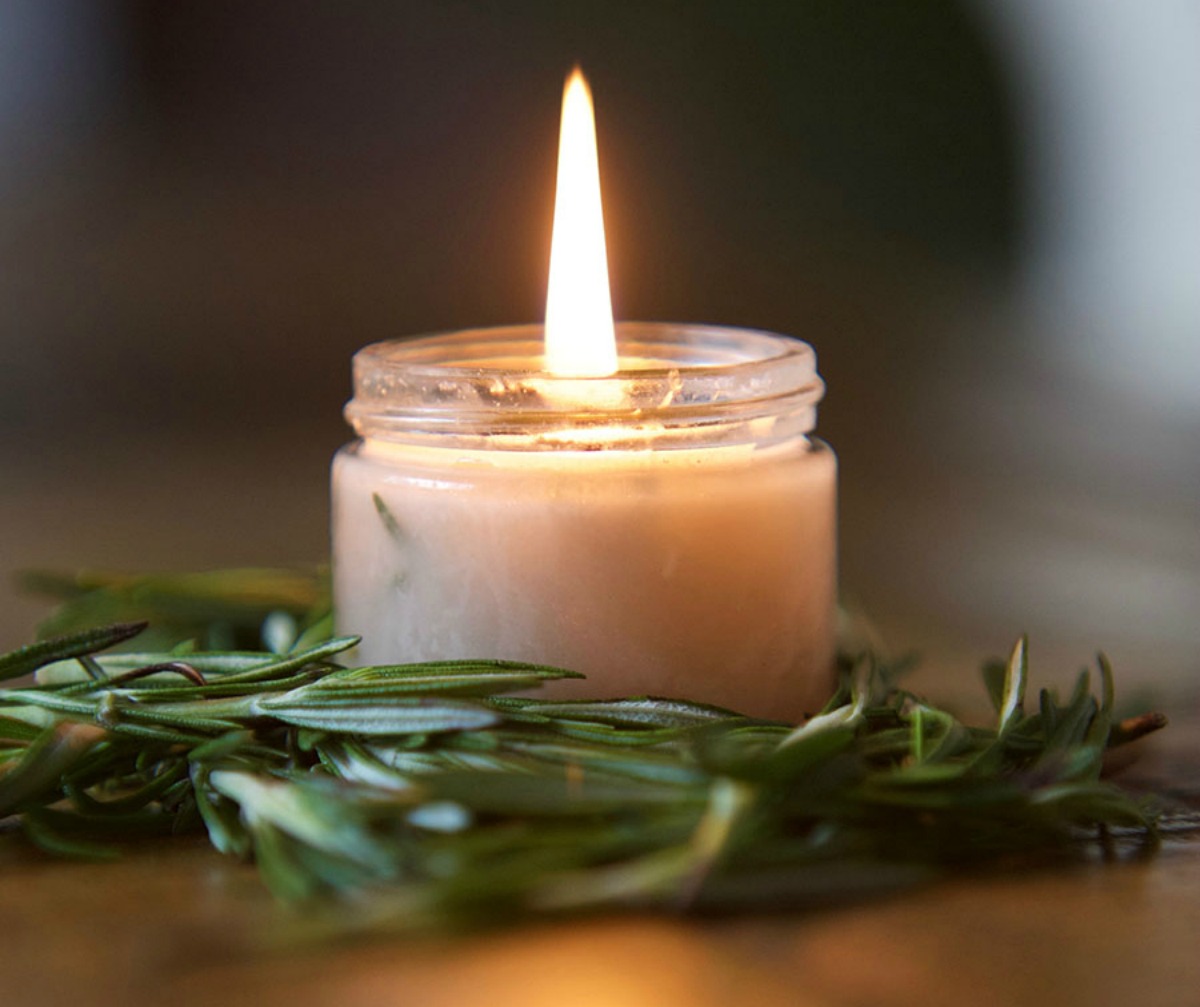 Basics of Creating Chemical-Free Hand Poured Herbal Candles
Wood Wicks or Cotton Wicks
Have you ever noticed a small wire in the center of cotton candle wick after lighting it? Well, that wire is the lead core of the wick, and when burned it emits lead into the air. With the windows closed in the winter, burning a lead-cored cotton wick emits lead particulates into the air, potentially diminishing air quality.
Did you know is it illegal to manufacture candles in the United States with lead-cored wicks? While that is excellent news, candles made overseas and sold in the U.S. can still contain lead.
With that in mind, wood wicks make a great alternative to cotton wicks. They are non-toxic, eco-friendly, and readily produced from organic, renewable resources. Additionally, wood wicks add to the ambiance of a beautiful flickering flame with a soft crackling sound. It is reminiscent of a cozy night spent by the fireside. What's not to love?
Soy Wax, Beeswax, or Paraffin Wax
While paraffin wax is the most commonly used wax in candles, it is a byproduct of the petroleum industry. Upon burning, paraffin wax releases toxic carcinogens including acrolein, acetaldehyde, and formaldehyde (Knight & Levin, 2001). Natural waxes like soy wax, beeswax, and coconut wax are excellent materials for candles. And, you can make a half dozen soy wax candles at home in just an hour's time all while leaving the carcinogens out! They are non-toxic, biodegradable, renewable, and cleans up with warm water.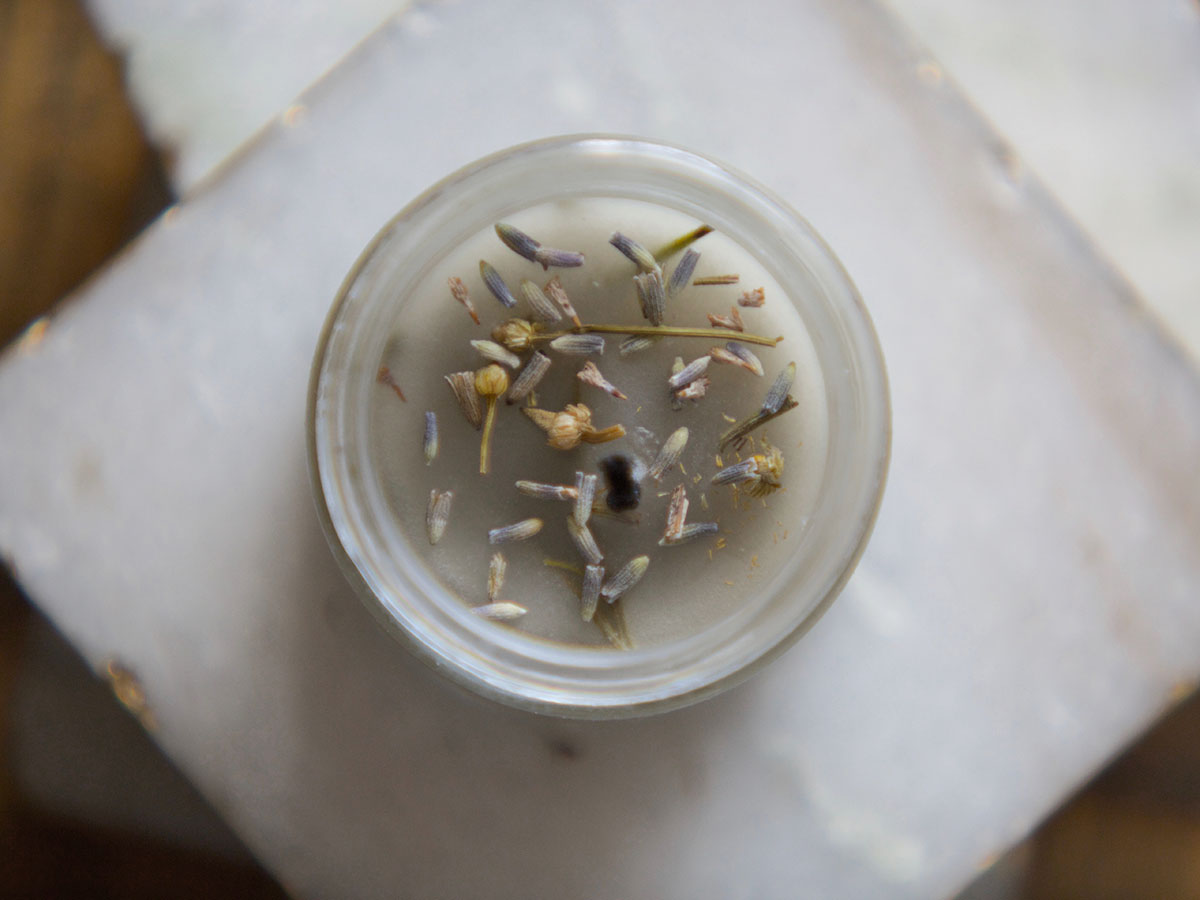 How To Scent Candles with Essential Oils and Herbs
Did you know you can create your favorite scents just like the candles in the store, without chemical fragrance oils? All it takes is few essential oils and handful of herbs. Did you grow an herbs in your garden during the warmer months? If so, then you likely have dried herbs to savor in the winter months ahead. Why not use them to make herbal candles?
When we create candles with essential oils and herbs we can experience aromatherapy. I've found aromatherapy to be very helpful and even uplifting when I'm feeling disconnected. You can substitute the essential oils drop for drop with your favorites in the recipe below or pair them up with your dried herbs.
I love creating signature scents using essential oils to match the season. Find my favorite seasonal aromatherapy recipes in my book, Aromatherapy: A Practical Guide for Home and Family.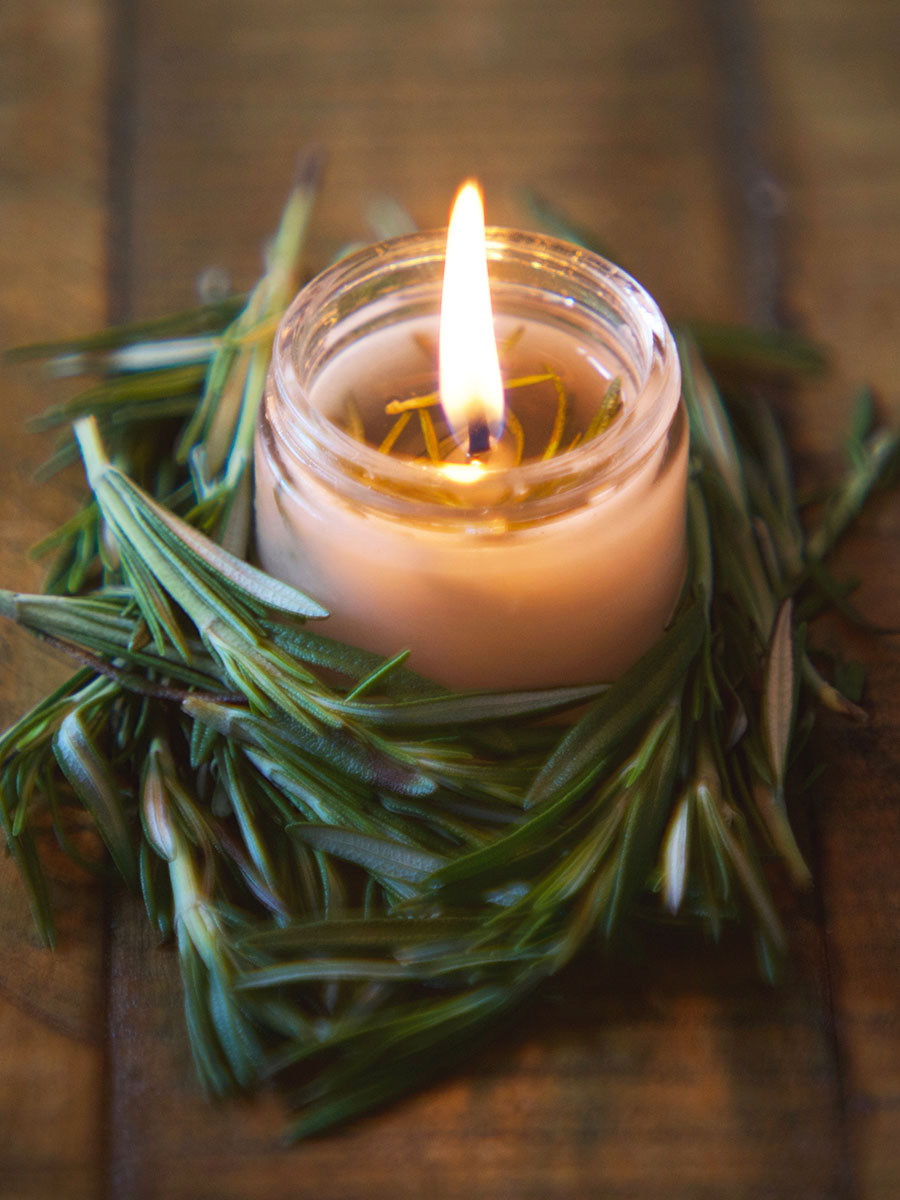 How To Create Hand Poured Candles At Home
Ingredients
Directions
Using glue dots, adhere wood wick clips to the center base of each candle tin. Insert wood wicks, cut the wicks right at the top of each tin, and set aside.
Fill a large saucepan with about 2 inches of water and place it on the stove to heat. Place soy wax flakes in a metal candle pouring pitcher and set inside the large saucepan. Whisk often and heat until melted using the double broiler method. Remove from heat immediately to avoid wax becoming too hot. Let the wax cool to 120°F to 125°F before adding essential oils.
Once the wax has cooled, add essential oils and whisk or swirl to combine. Carefully pour scented soy wax into prepared candle tins. Sprinkle dried herbs on the top of each candle. Let cool 30 minutes to 1 hour or until wax is hard and white.
Always burn soy candles long enough for the wax to melt across the container before blowing out the flame to avoid formation of a tunnel in the wax, which will shorten the life of the candle.
May you be inspired, whether you are looking for new ways to use herbs preserved from your garden or simply to enjoy the ambiance of candlelight without chemicals. Creating hand poured herbal candles is a delight in itself!

REFERENCES
Farley, P. (2016). Essential oil diffuser recipes: 100+ of the best aromatherapy blends for home, health, and family. Charleston, SC: CreateSpace.
Knight, L. & Levin, A. (2001). Candles and incense as potential sources of indoor air pollution: Market analysis and literature review. Report EPA-600/R-01-001. y. Research Triangle Park, NC: US Environmental Protection Agency.
Powers, J. (2007). Common air fresheners contain chemicals that may affect human reproductive development. Natural Resources Defense Council (NRDC). Retrieved from https://www.nrdc.org/media/2007/070919
Stuart, A. (2016). Go lo tox. Available from https://www.lowtoxlife.com/