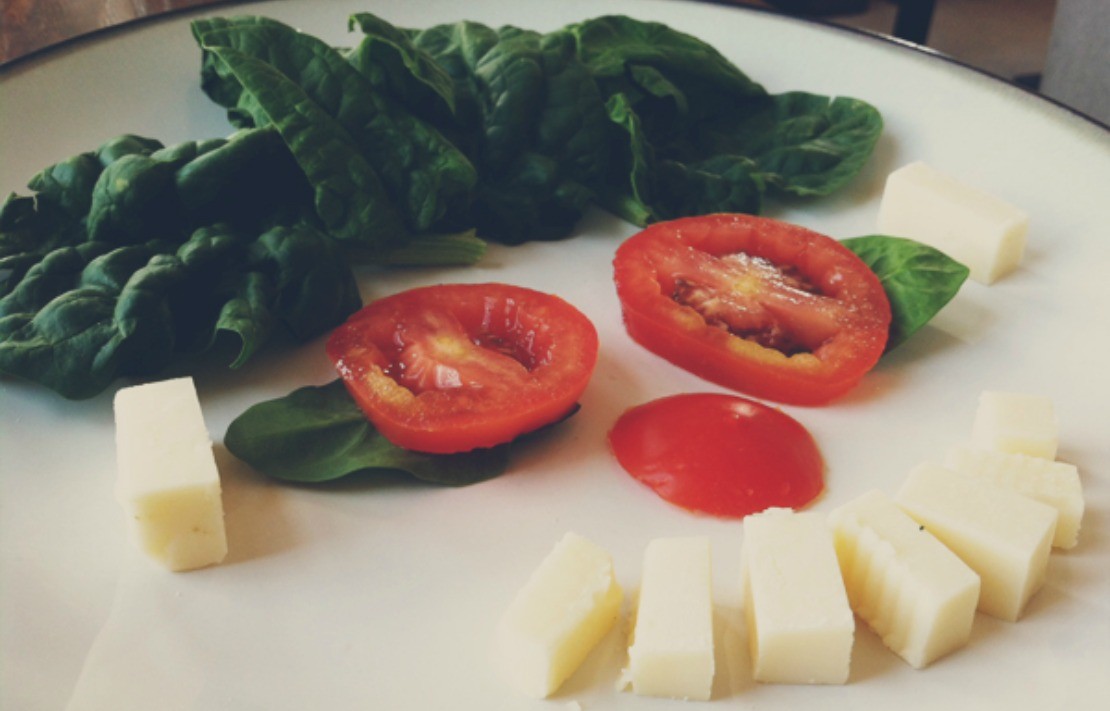 Finding ways to engage children in healthy eating is important at a young age. Not only are they in their growing and learning years, but it creates good habits for years to come! It is unbelievable how children's taste buds adapt to healthy foods when they start eating them. Trading out the chicken nuggets for carrots with dip can actually create a preference for the latter with time. Have you ever noticed your own tastes changing when you started eating something new?
One of the best ways to help children enjoy healthy foods is by making it fun… an activity!
Instead of tossing a salad in a bowl, make fun food faces. Chop up your salad greens or use spinach like I did. Slice up cheese, tomatoes, avocado, pears, carrots, cucumber, etc. Now, enjoy the creation of healthy eating together! Any design works.
Salad is so much more fun when it smiles back at you!