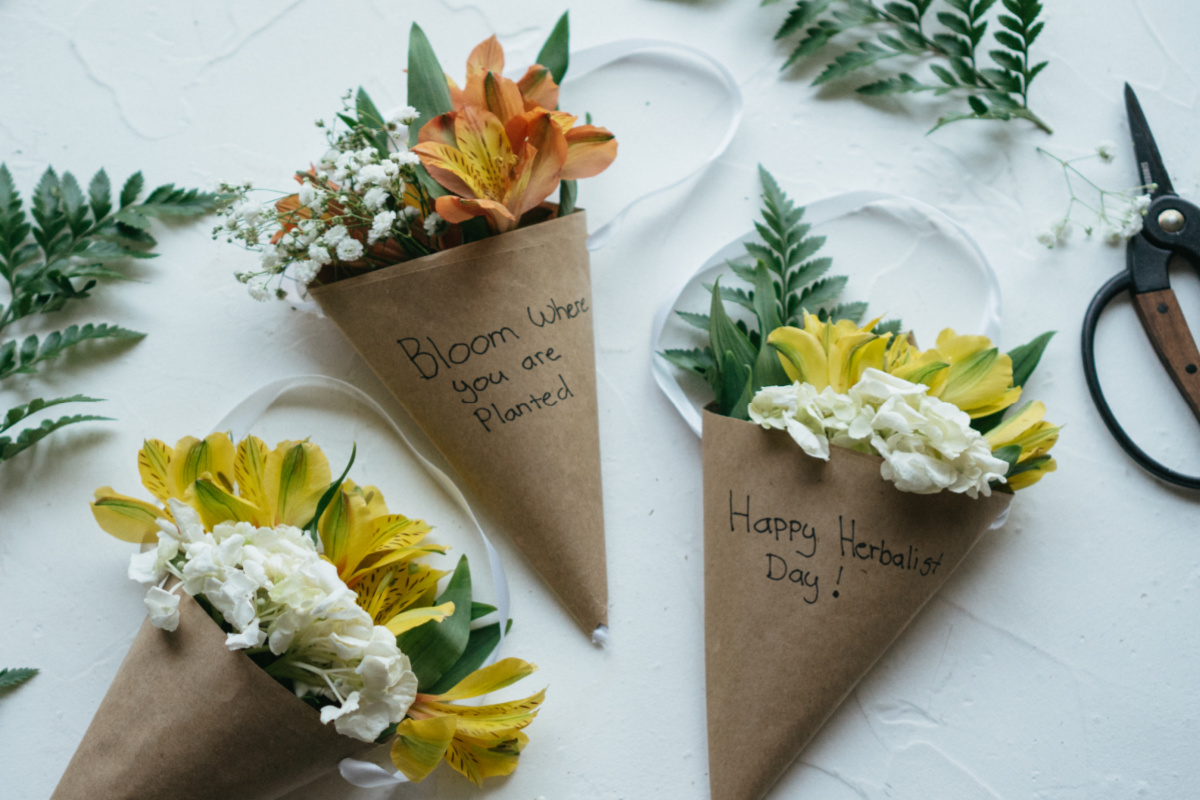 A Floral Craft Project to Celebrate Herbalist Day
Herbalist Day is right around the corner (April 17!), and it's the perfect opportunity to thank the herbalists in your life for the positive impact they've made on you. 
Whether they crafted a nourishing recipe just for you, shared their herbal know-how, helped you find greater wellness, inspired you to connect with the plants around you, taught you directly through apprenticeship, or perhaps even motivated you indirectly through an online platform, there are so many kind-souled herbalists that share openly and from the heart. All the more reason to thank them dearly! 
This simple botanical craft project is a lovely way to honor the herbalists in your community with a seasonal, inexpensive, and floral-inspired gift that's sure to brighten their day. (It also doubles as a fabulous Mother's Day project, so be sure to save it for future reference!)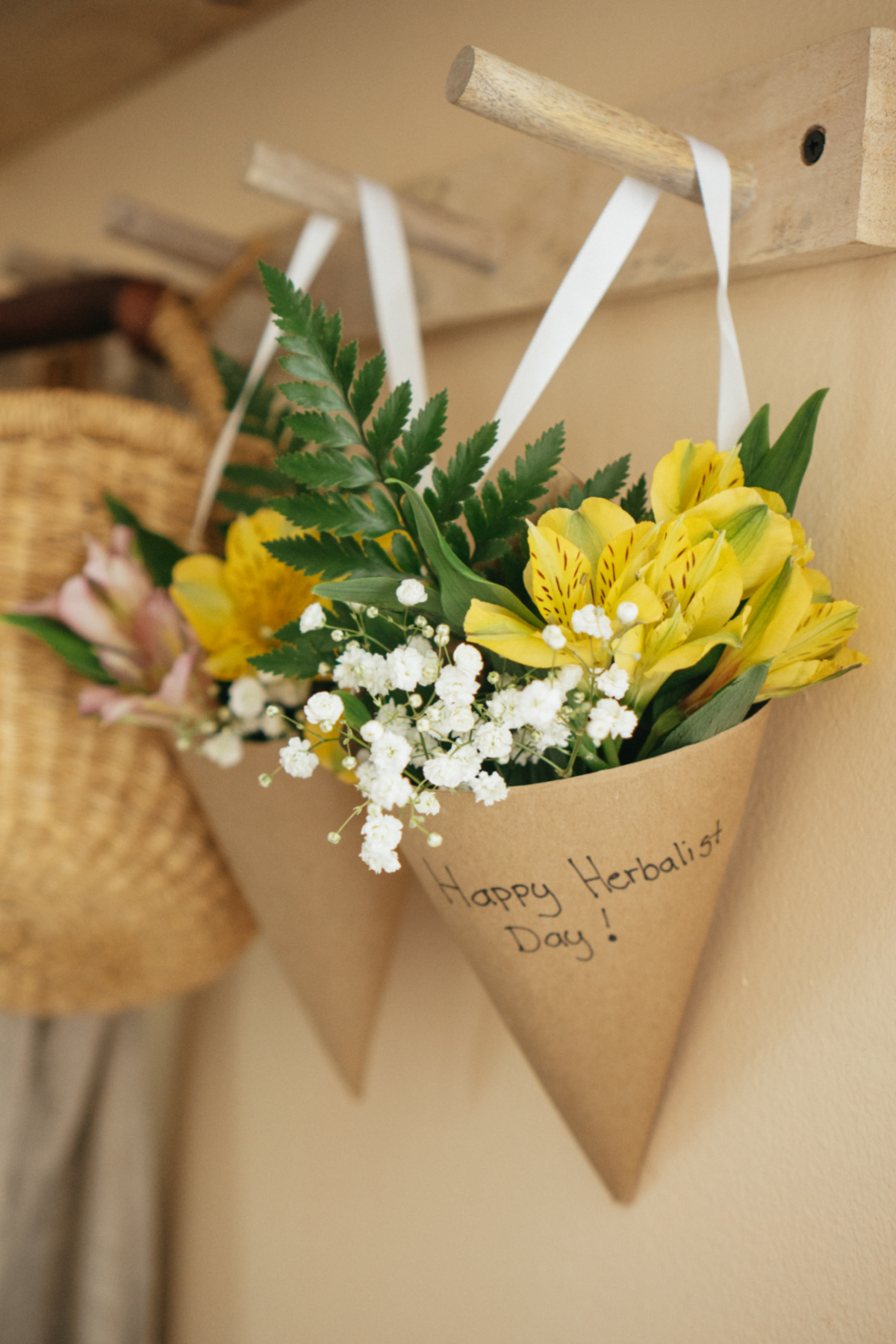 DIY Hanging Floral Cones
These hanging floral cones only take a few minutes to make, and you can deliver quite a few in a single afternoon by simply hanging them on a doorknob along with a sweet thank you note.


Ingredients
12"x12" sheet of paper, cut in half diagonally (makes 2 cones)
Tape or glue
Scissors
Marker
Hole punch
Ribbon (color of your choice)
Fresh flowers (3-6 per cone)
Moist paper towel to keep the flowers fresh (optional)
Directions
Make your paper cone according to the instructions in this video.
You can leave the cones blank or write a message on the front, like "Happy Herbalist Day!" or "Bloom where you are planted."
Fill each one with 3-6 flowers or herbs of your choice. If spring is in bloom in your neck of the woods, then ethically harvest your own violets, tulips, daffodils, or other harbingers of spring. Give your floral cones an herbal hue by incorporating rosemary sprigs or herbs that may be peeking up in an early spring garden, like hardy thyme or wispy yarrow. The possibilities are endless!
If your floral cone will be hanging on a doorknob for a few hours or more, then consider wrapping the flowers' stems in a slightly moist paper towel to preserve their vitality. Be careful not to get it too wet, though, otherwise it could soak through the paper cone. 
For an extra-thoughtful addition, print some of our free Herbalist Day Thank You Cards to include with your Herbalist Day gift!

These Hanging Floral Cones are sure to bring a spark of joy to your local herbal friends. Plus, you'll have a great time working with seasonal blooms and sharing your appreciation with your mentors, friends, and guides. In the wise words of St. Francis of Assisi, "For it is in the giving that we receive."