DIY Baby Herbal Diaper Balm to Soothe Rashes and Keep the Skin Healthy
A baby's delicate skin is particularly sensitive to environmental influences and harmful substances. Therefore, it is critically important to choose products that contain substances that don't irritate. For instance, if you are dealing with a diaper rash, it is important to use a diaper balm that is safe and healthy. Creating your own allows you to avoid harmful ingredients and choose specific herbs and oils that are really suitable and beneficial to a baby's skin!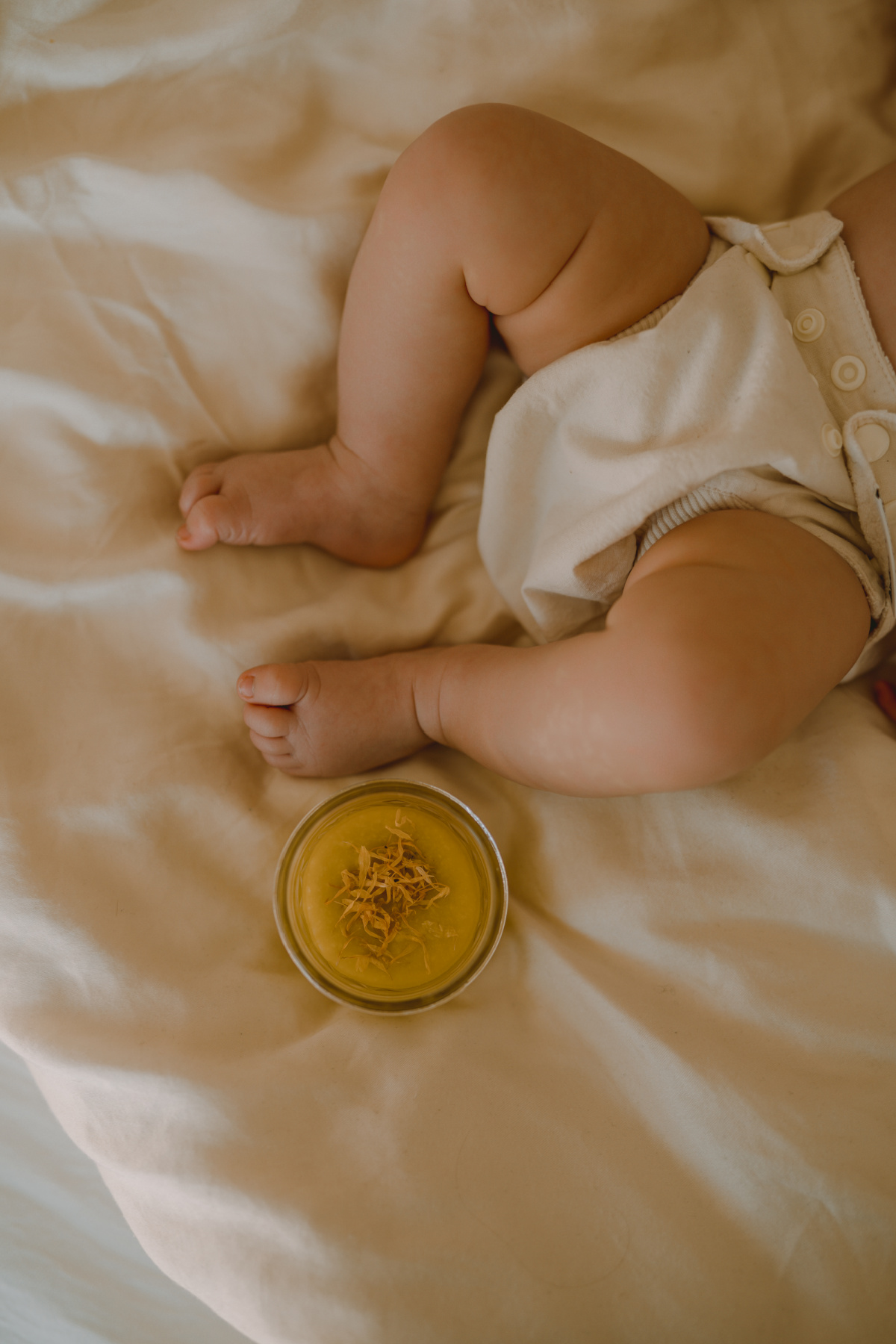 Keeping Baby's Skincare Simple, Gentle, and Natural
For babies with healthy skin, usually skincare products are not required. In the first few weeks after birth, the baby's skin is still so sensitive that even natural skincare products without additives can cause irritation. The so-called "vernix" that covers and moisturizes the baby's skin from the womb is antimicrobial, forms a protective barrier, and therefore should be left on the skin as long as possible. Later on, to prevent reddened skin, it is recommended to check whether the skin is fully dry before putting on a fresh diaper. Letting the baby move frequently without a diaper, so that air can get to the bum, can also prevent diaper rashes. 
If baby's bottom does become red and irritated, a little wool in the diaper to support healing or this homemade herbal diaper rash balm recipe (shared below) can help.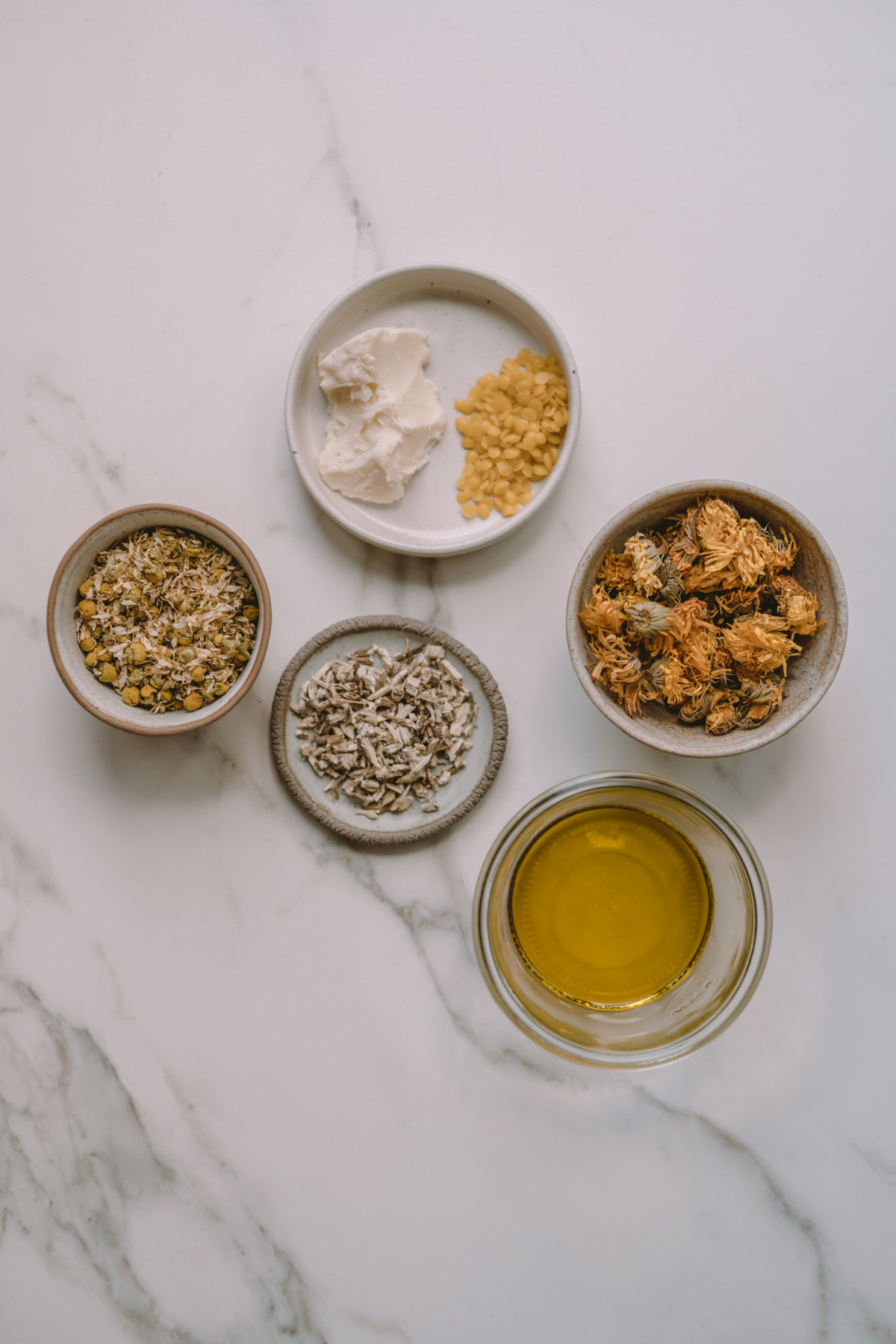 Choosing Herbs for a Diaper Balm
Infusing olive oil with the following herbs offers their beneficial constituents when the herbal oil is applied to the skin. You can turn the herbal oil into a wonderfully rich diaper balm by combining it with shea butter and vitamin E oil. Adding beeswax to this blend helps to keep it smooth and gives it a balmy texture, which is great for holding the moisture in the skin.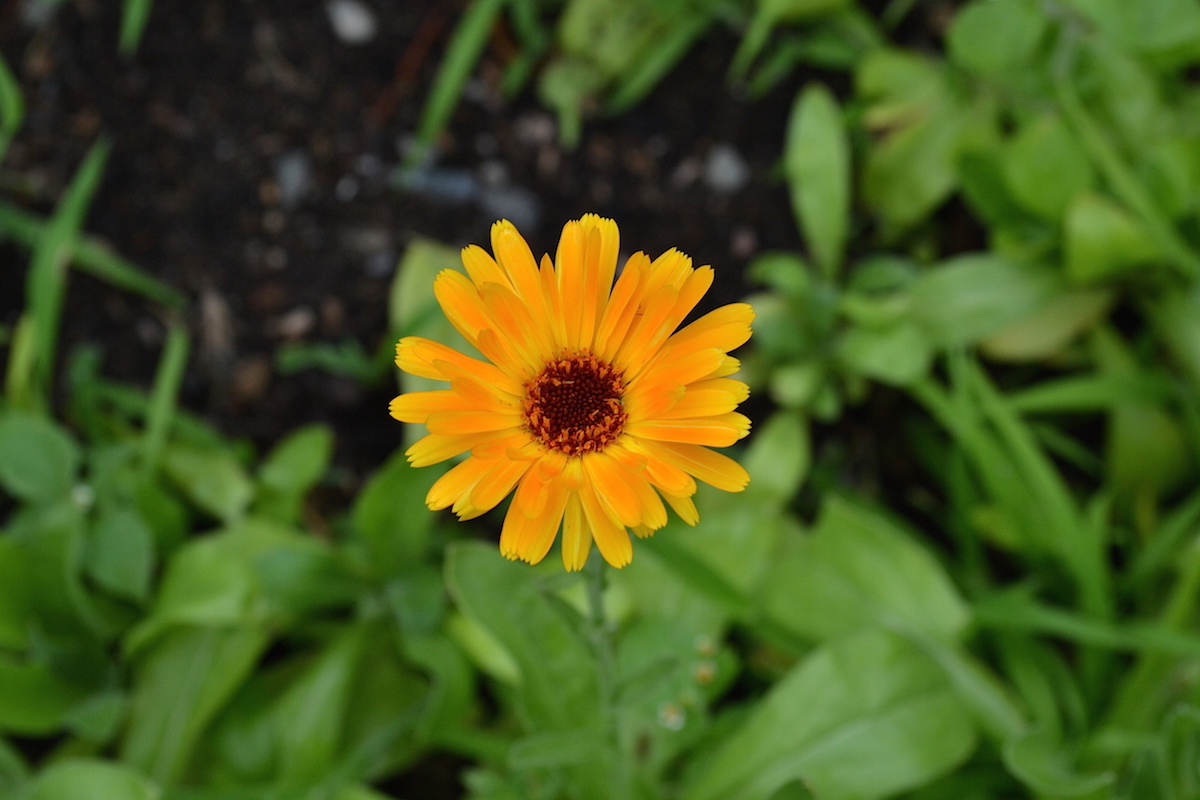 Calendula (
Calendula officinalis)
F
lower
This beautiful luminous orangy-yellow flower has a long and extensive history of use and is probably best known as a skin herb, especially famous for its presence in many baby skincare products.
Calendula's anti-inflammatory and astringent actions combined with its antibacterial, antiviral, vulnerary, and antifungal properties (Hoffmann, 2003) make it a common choice for a wide variety of baby skin issues.
The blossom provides triterpene saponins and mucilage, both of which exert a softening and soothing effect on external skin surfaces and on internal mucous membranes. Calendula also contains carotenoids which speed up the regeneration of skin, and flavonoids which reduce cellular aging and maximize the integrity of cell walls (Arora et al., 2013).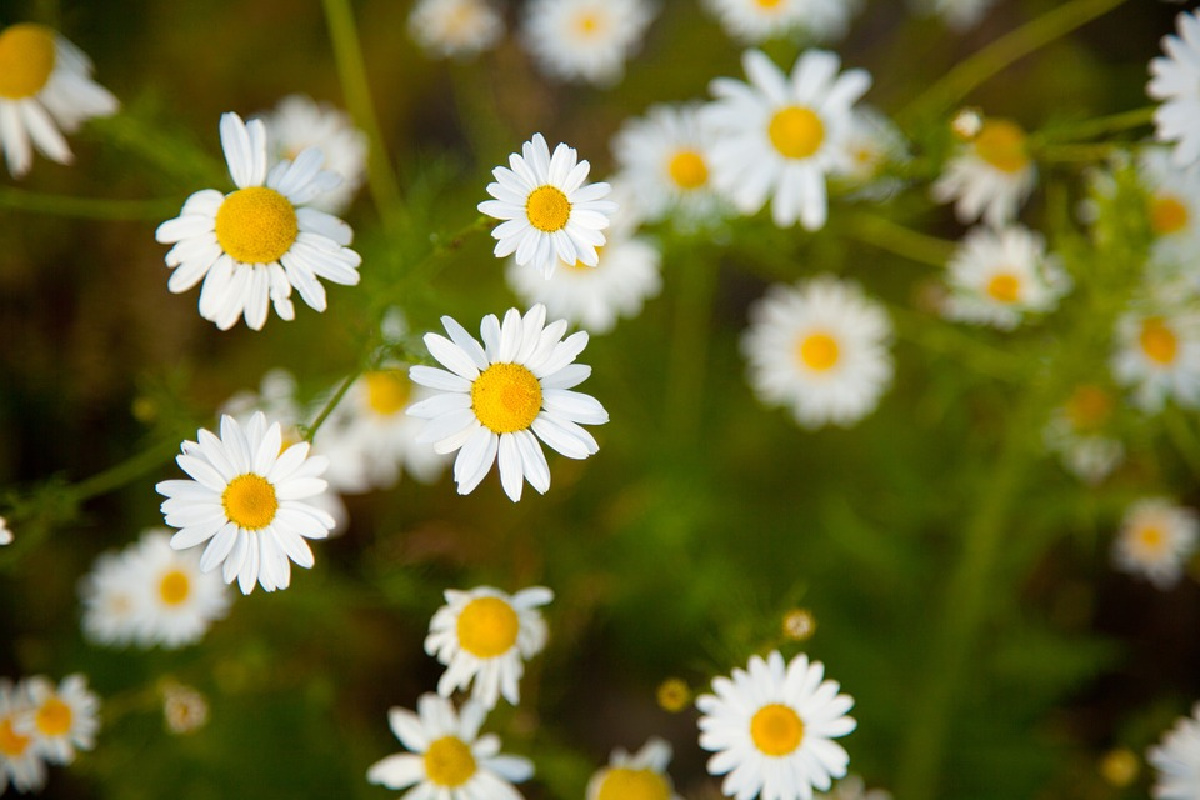 Chamomile (
Matricaria chamomilla
or
Chamaemelum nobile)
flower
With a wide variety of applications throughout a long span of history, it isn't surprising that chamomile has earned its reputation as a home apothecary herb, especially for skin complaints. Its anti-inflammatory, calming, and vulnerary properties gently yet powerfully help to soothe inflammation while encouraging skin repair. Chamomile can be used topically for skin irritations such as rashes and is also a wonderful choice for delicate baby skin (Chevallier, 2007).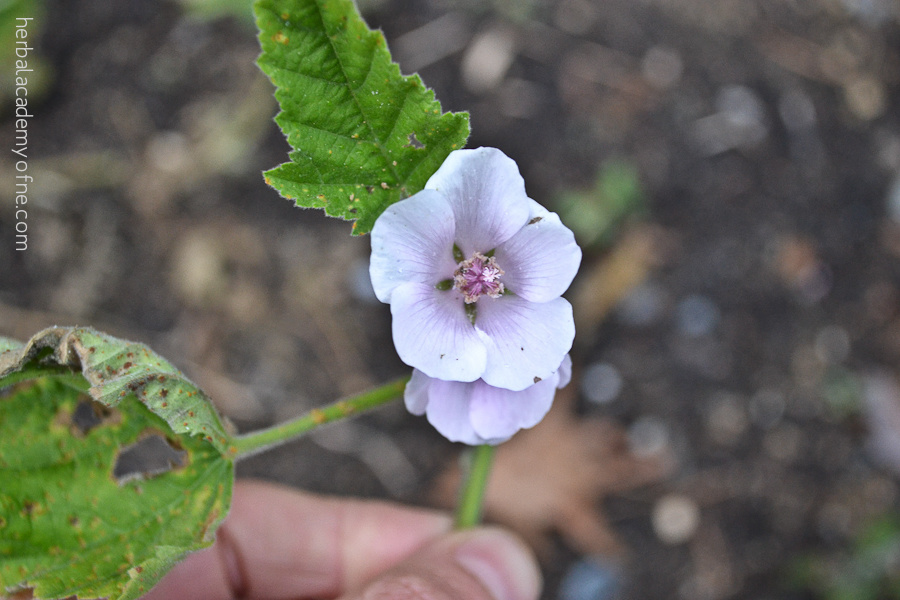 Marshmallow
(Althaea officinalis)
root
The actual marshmallow plant was the foundation for the so-named candy, as it's indeed a plant that embodies softness. It has been a gentle and nutritive plant ally to humans for many thousands of years. Mucilage substances in its roots and flowers protect the plant from drying out. These also bind moisture in the delicate skin of babies and calcium in the root stimulates the skin's own forces and tissue growth, which help protect against harmful environmental influences (Hoffmann, 2003).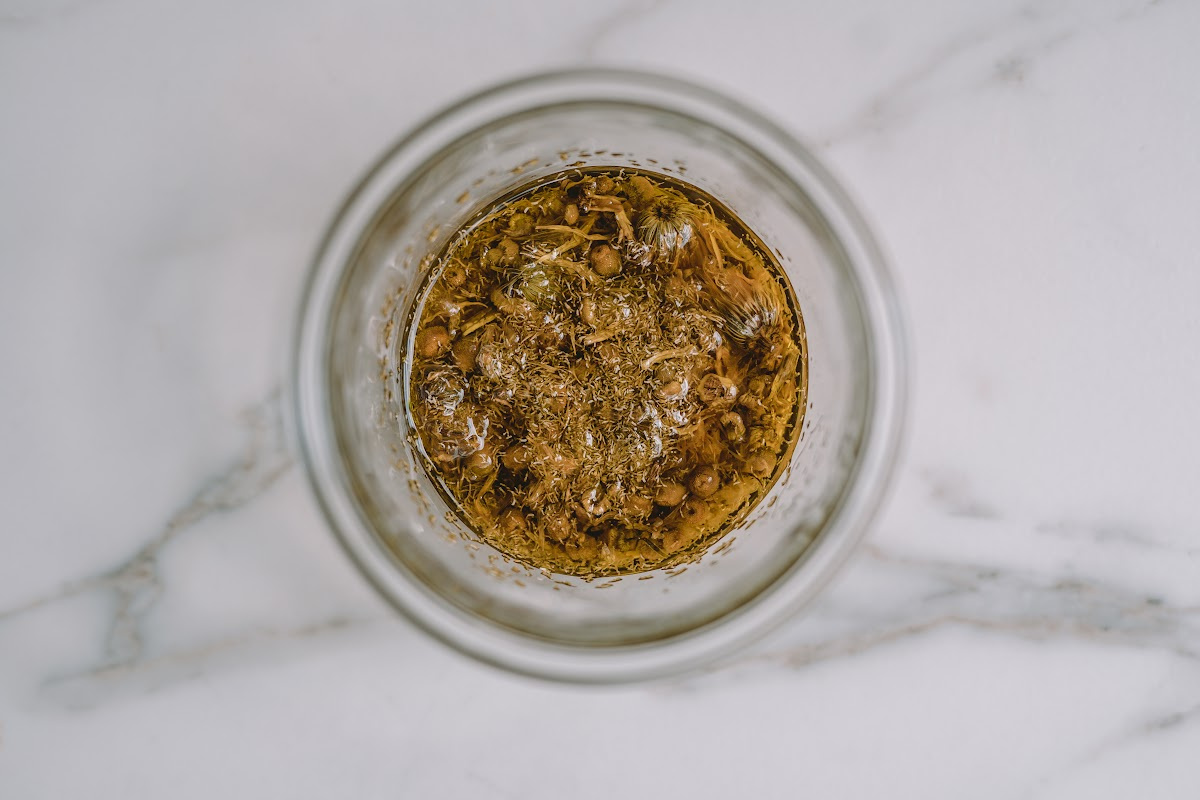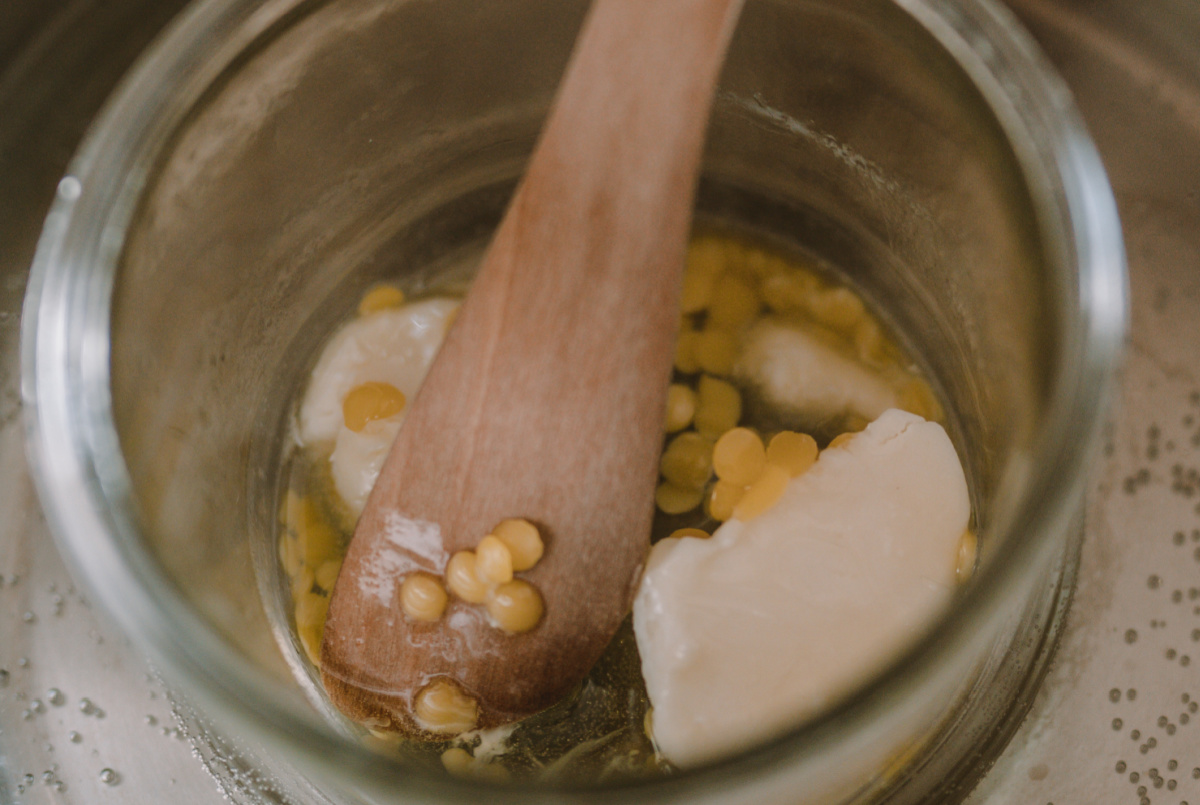 Herbal Baby Diaper Balm
This wonderful soothing balm is not only great for diaper rashes, but also for other irritated and dry parts of baby's delicate skin! Anti-inflammatory, vulnerary, and antibacterial properties from calendula, chamomile, and marshmallow, combined with olive oil and shea butter, help to soothe the skin and hold in moisture. This recipe was inspired by Herbal Academy's Botanical Skin Care Course.
Ingredients
¼ cup olive oil
1 tablespoon calendula (Calendula officinalis) flower
1 tablespoon chamomile (Matricaria chamomilla or Chamaemelum nobile) flower
1 tablespoon marshmallow (Althaea officinalis) root
3 tablespoons shea butter
2 teaspoons beeswax
¼ teaspoon vitamin E oil
Directions
Step 1: Infuse the olive oil with the herbs (Choose option 1 or 2):
Option 1 (Infuse in 4-6 weeks): 
Pour room-temperature olive oil over dried calendula and chamomile flowers and marshmallow root in a jar, making sure the herbs are completely covered and the oil is at least 1 inch above them. 
To protect the oil from chemical coating that may be on the lid, place wax paper on top of the jar, then seal the jar with a lid.
Place the jar in a dark, warm spot. 
Let sit for 4-6 weeks. 
Every 1-3 days, gently shake the jar or roll the jar in your hands to help mix the contents and release the herbs' constituents into the oil. 
Decant the oil after 4-6 weeks. 
Place a cheesecloth-lined strainer inside a large bowl. 
Pour the contents from the jar into the strainer. 
With clean and dry hands, gather the ends of the cheesecloth together and squeeze the remaining oil from the herbs into the bowl. 
Pour the oil into a clean, dry glass jar, cap, and let it settle for a few days or at least overnight.
Option 2 (Infuse in 8 hours): 
Place herbs and oil into a glass jar and place in a saucepan or crock pot. Pour 2-3 inches of water into the pot. To help protect the jars, place a few jar lids or a towel in the bottom of the pot.
Heat on a very low heat for at least 8 hours, making sure oil does not get warmer than 120-140 degrees Fahrenheit (ideally 100-110 degrees Fahrenheit). It's important to repeatedly check and refill the water level as it evaporates. 
Remove the jar from the saucepan to cool. 
Strain the herbs from the oil, place the herbal oil in a bottle or jar of choice, label, and store in a cool, dark place.
Step 2: Prepare the Balm:
Gently heat the shea butter and beeswax in a double boiler over low heat (or in a glass or ceramic bowl or canning jar over a small saucepan of simmering water) until melted.
Turn off the heat, remove the melted mix from the double boiler, let cool for approximately 10 minutes, and once it is still warm and liquid (but not hot to the touch), add the herb-infused olive oil and vitamin E oil.
Stir until the mixture is consistent.
Pour into clean jars or tins. 
Let cool on the counter or transfer to the refrigerator for approximately 1 hour or until it sets and gets firm.
Cover with a lid, label and store in a cool, dark place. This recipe will keep for up to 1 year.
How to use: with a clean spatula, take a small amount of the balm from the jar and gently melt it between your fingers, applying it onto baby's irritated skin.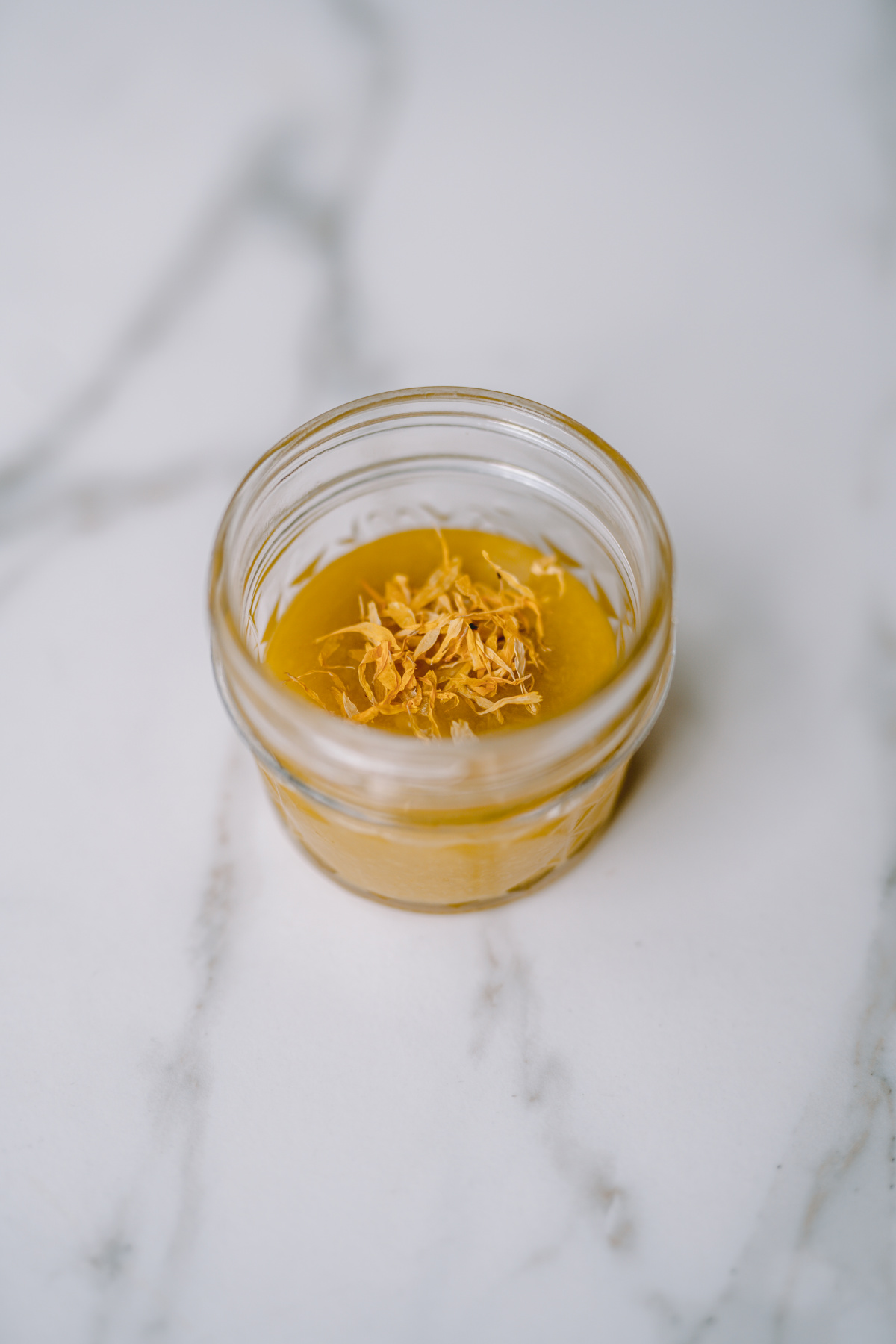 In Closing,
A baby's skin is delicate and sensitive, so we want to soothe it with simple and natural ingredients. This lovely herbal diaper balm does just that, without unwanted ingredients and with the added benefit of soothing botanicals!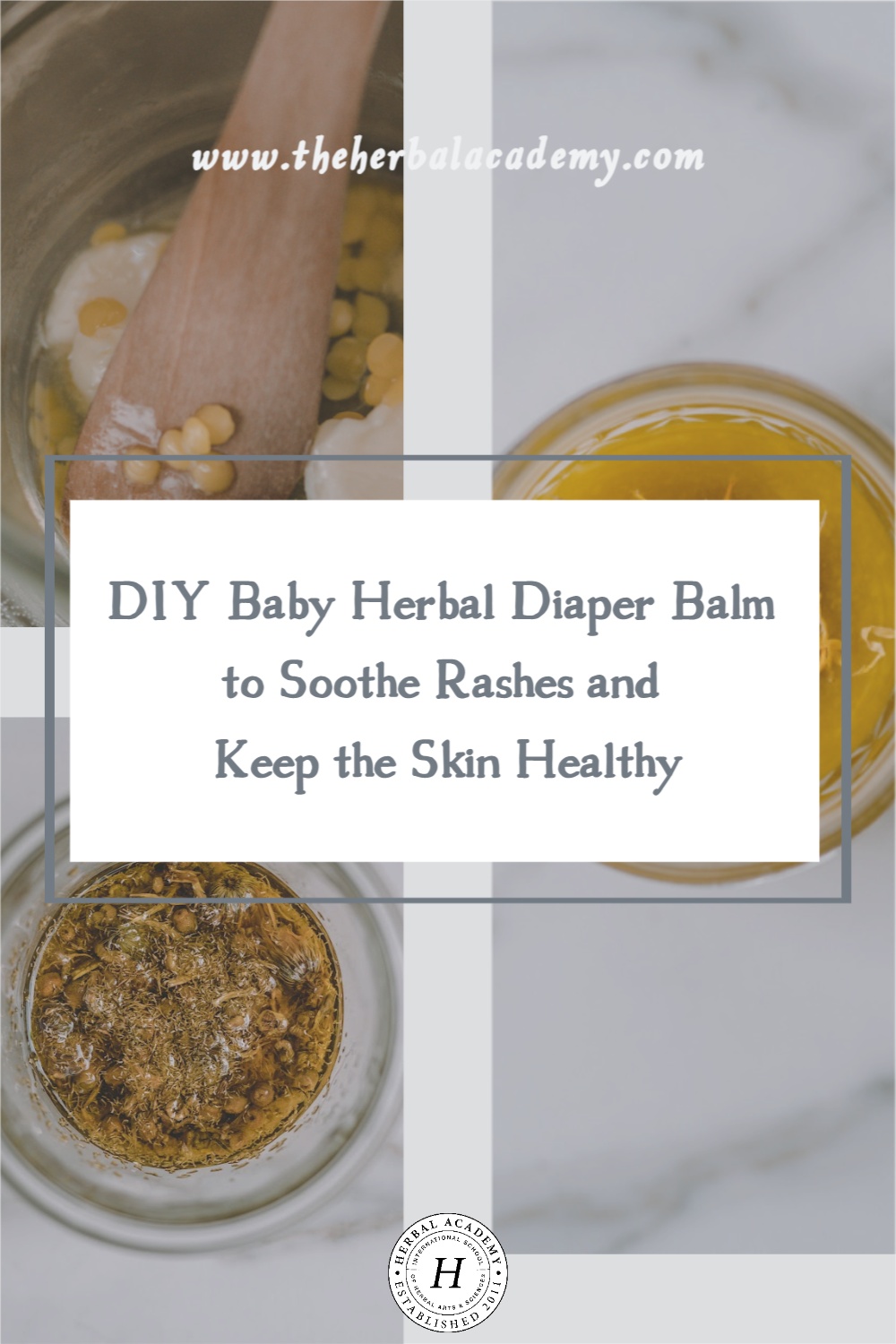 REFERENCES
Arora, D., Rani, A., & Sharma, A. (2013). A review on phytochemistry and ethnopharmacological aspects of genus Calendula. Pharmacognosy Reviews, 7(14), 179–187. https://doi.org/10.4103/0973-7847.120520  
Chevallier, A. (2007). Herbal remedies handbook. DK Publishing.
Hoffmann, D. (2003). Medical herbalism: The science and practice of herbal medicine. Healing Arts Press.