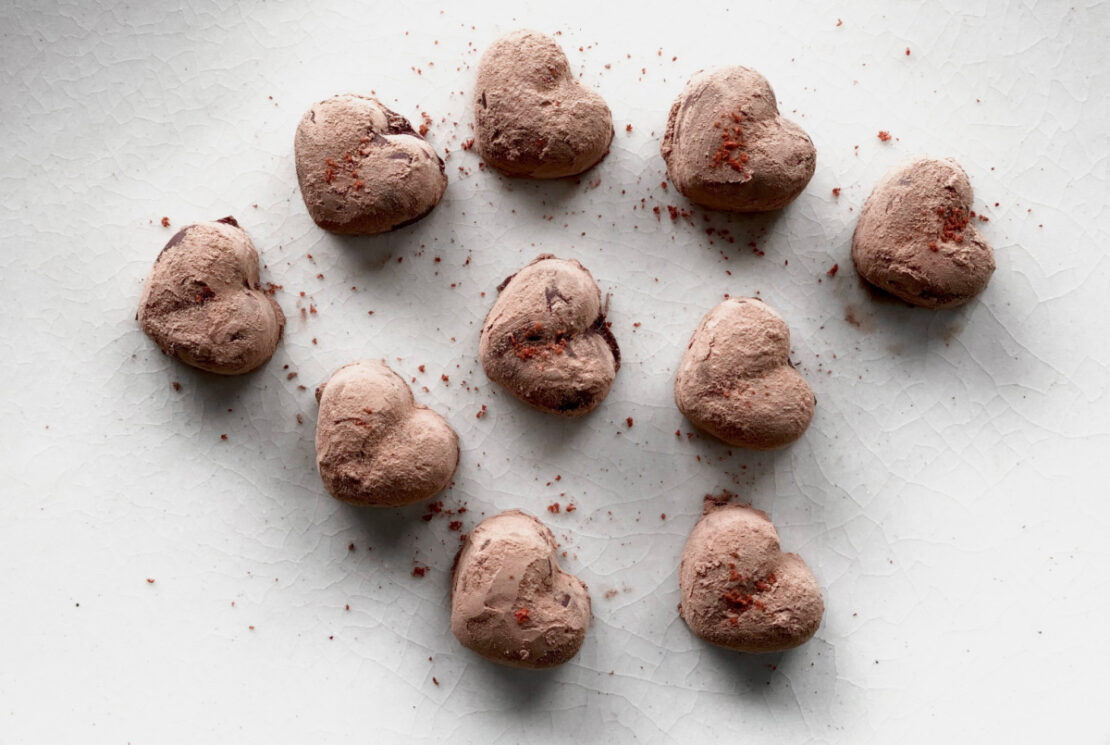 How to Make Cinnamon Crème Chocolate Hearts With Reishi Mushroom Powder
The perfect balance between bittersweet chocolate and a rich and creamy cinnamon filling, these chocolate hearts are the stuff dreams are made of.
Nourishing ingredients, and of course love, make these cinnamon cremes both healthy and pleasing to the tongue. Providing fibre, magnesium, and antioxidants, cacao is packed with health benefits. Cinnamon (Cinnamomum verum syn. C. zeylanicum) supports healthy circulation and blood sugar balance, and reishi (Ganoderma lucidum) offers soothing adaptogenic calm in addition to immune support. Furthermore, coconut and cashews are full of healthy fats. This recipe is one I return to again and again for a wholesome treat that nourishes on many levels. I hope you'll love it as much as I do.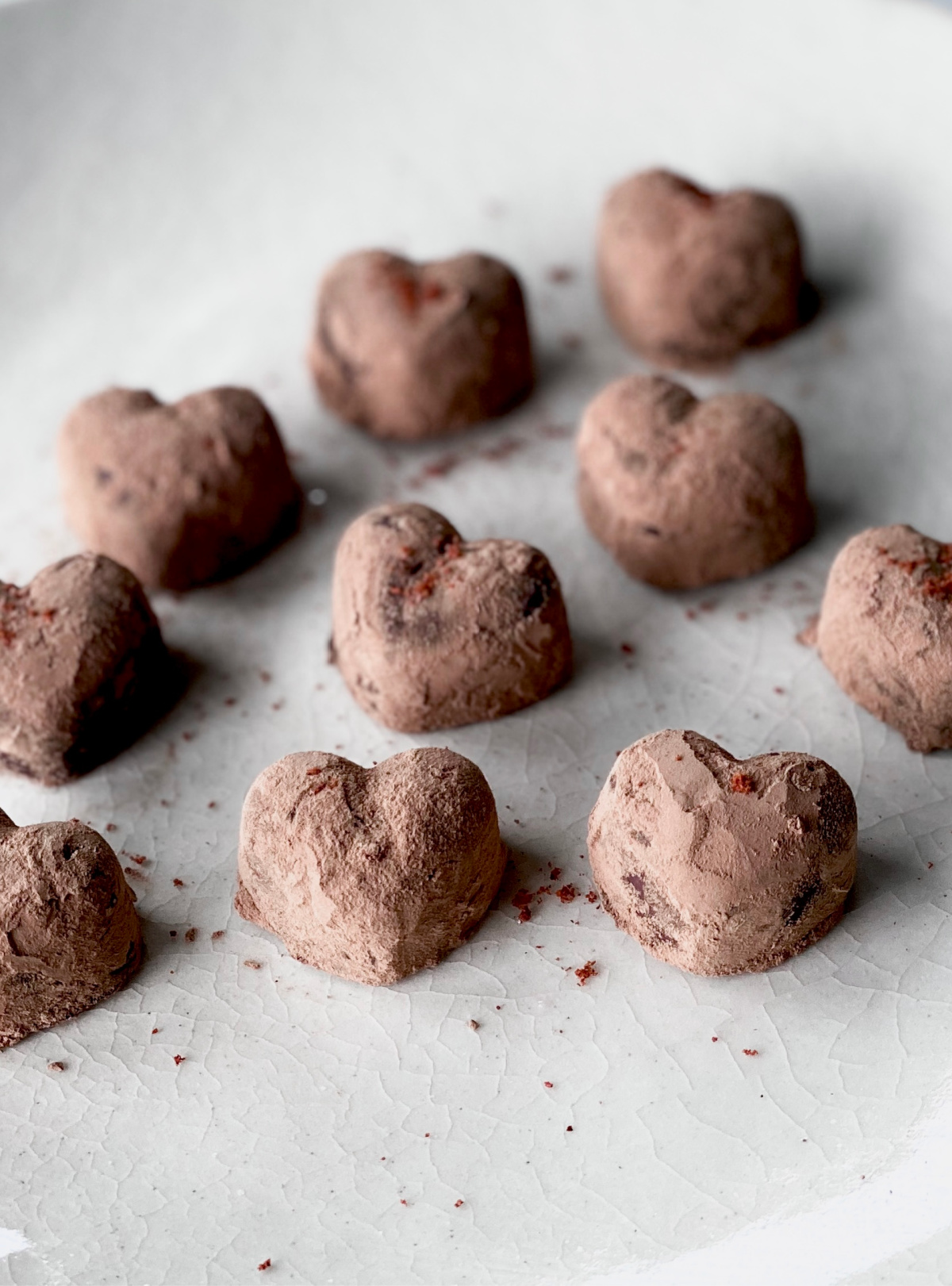 Cinnamon Crème Chocolate Hearts With Reishi Mushroom Powder
Cinnamon Crème Chocolate Hearts
Cinnamon creme chocolate love hearts weave highly nutritious cacao with blood sugar-balancing cinnamon, calming reishi, and coconut and cashews. 
Ingredients
1 cup cashews, soaked for 2-4 hours
1 cup coconut cream
1/4 cup maple syrup
1/2 tsp vanilla bean powder
1 tsp cinnamon (Cinnamomum verum syn. C. zeylanicum) powder
Pinch of sea salt
1 bar (100grms) of your favourite dark chocolate (or make your own by combining one part each of cacao paste, coconut oil, cacao powder and maple syrup)
1 tsp reishi mushroom (Ganoderma lucidum) powder
Directions
Gently melt your chocolate. This is best done by breaking the chocolate into small pieces and placing it in a small glass bowl. Add hot water to another, larger bowl (about 1/3 full). Place the smaller bowl with the chocolate in the water. Stir every now and then until all the chocolate is melted. Stirr in one teaspoon of reishi mushroom powder.
Add 1 tbsp melted chocolate into each of the molds you are using (these should be small, bite-sized moulds). Spread the chocolate evenly around the molds, making sure you also cover the sides of the molds. Place in the freezer to set.
Add all ingredients for the cream filling to a high speed blender and blend until smooth. Add a little water (only) if needed to blend.
Fill each mould 3/4 full with the cinnamon cream. Place in the freezer until solid. 5. Add a final layer of melted chocolate on top, then place the chocolates back in the freezer or fridge to set.
The chocolates are best stored in the fridge or freezer, as they may melt at room temperature.
In Closing, 
Make these cinnamon creme chocolate hearts for yourself or a loved one if you are craving something sweet, slightly spicy (from the cinnamon), and nourishing for the body and emotional heart. These little love hearts are wonderful to keep around for an afternoon treat, dessert, or a special gift. Also, homemade chocolates are a lovely way to incorporate adaptogens into your regular diet—in a tasty and appealing way! 
For more recipes and cacao inspiration, check out www.iselinstoylen.com.