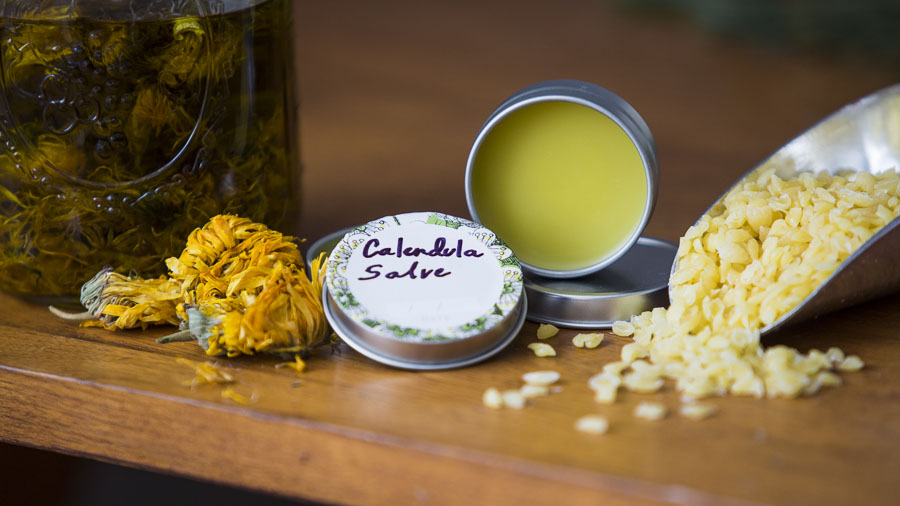 Video: How To Make A Calendula Salve
Calendula (Calendula officinalis) is an herbal staple that many herbalists include in their herbal toolkits. While this herb has a plethora of uses, one of the most common uses is as a topical preparation for the skin.
Calendula is a great herbal ally for the skin as a topical application on a wound, a rash, a burn, or an insect bite. Calendula has antibacterial, anti-inflammatory, hemostatic, anodyne, and vulnerary actions (Foster, 1993), and can help to ease inflammation and support the body's ability to heal wounded tissues. Energetically, Calendula is generally considered to be warming and drying, but can also be moistening (Wood, 2008) and can have a slight soothing demulcent action on tissues.
One of the most common Calendula skin preparations is a simple Calendula salve. Salves are not only easy to make, but when properly used and stored, they can have a shelf-life of 1-2 years.
Below we've made a short video that will walk you through the steps to creating your very own calendula salve. This recipe comes directly from our Introductory Herbal Course and is also one of the recipes included in our Herbal Starter Kits.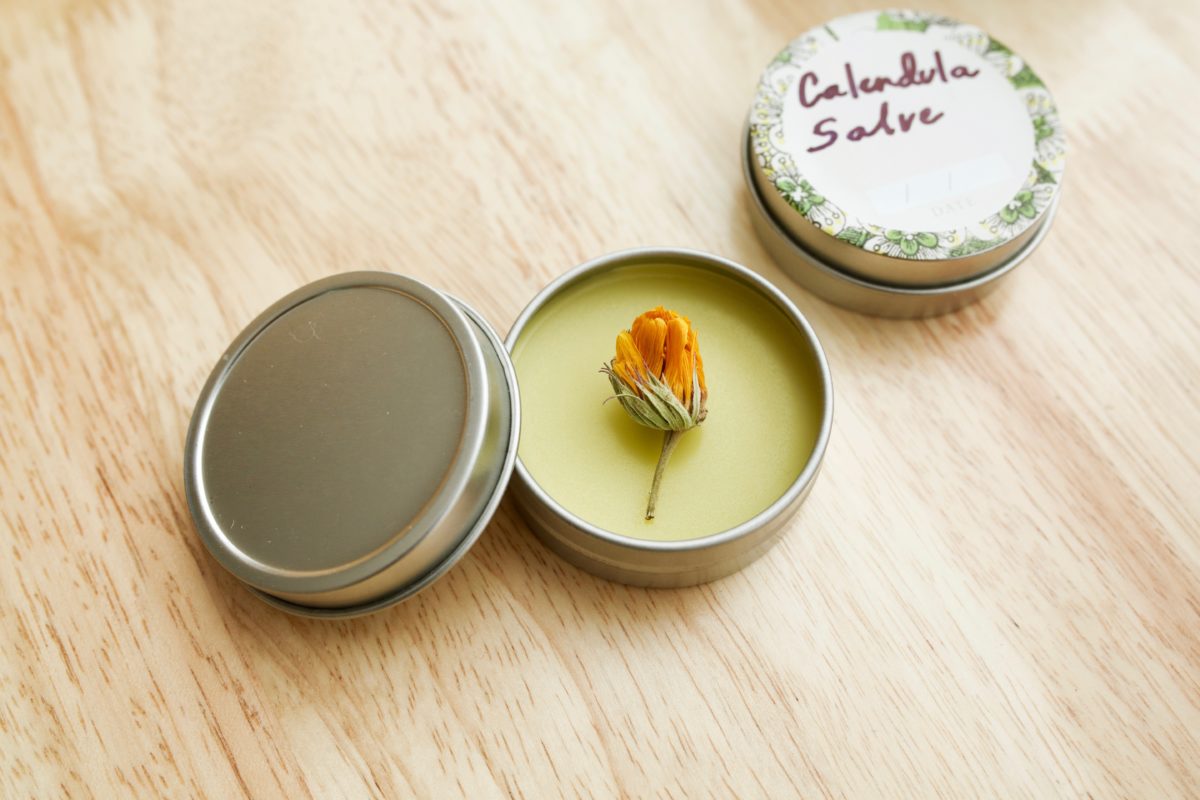 Video: How To Make A Calendula Salve
Designed for students and budding herbalists craving some hands-on experience with plants, the Herbal Starter Kit includes 22 enticing herbal recipes, 14 plant mini-monographs, and up to 18 herbs (and beeswax!) you need to prepare these recipes in your home kitchen. Get a taste of our beautiful recipe cards with this free download!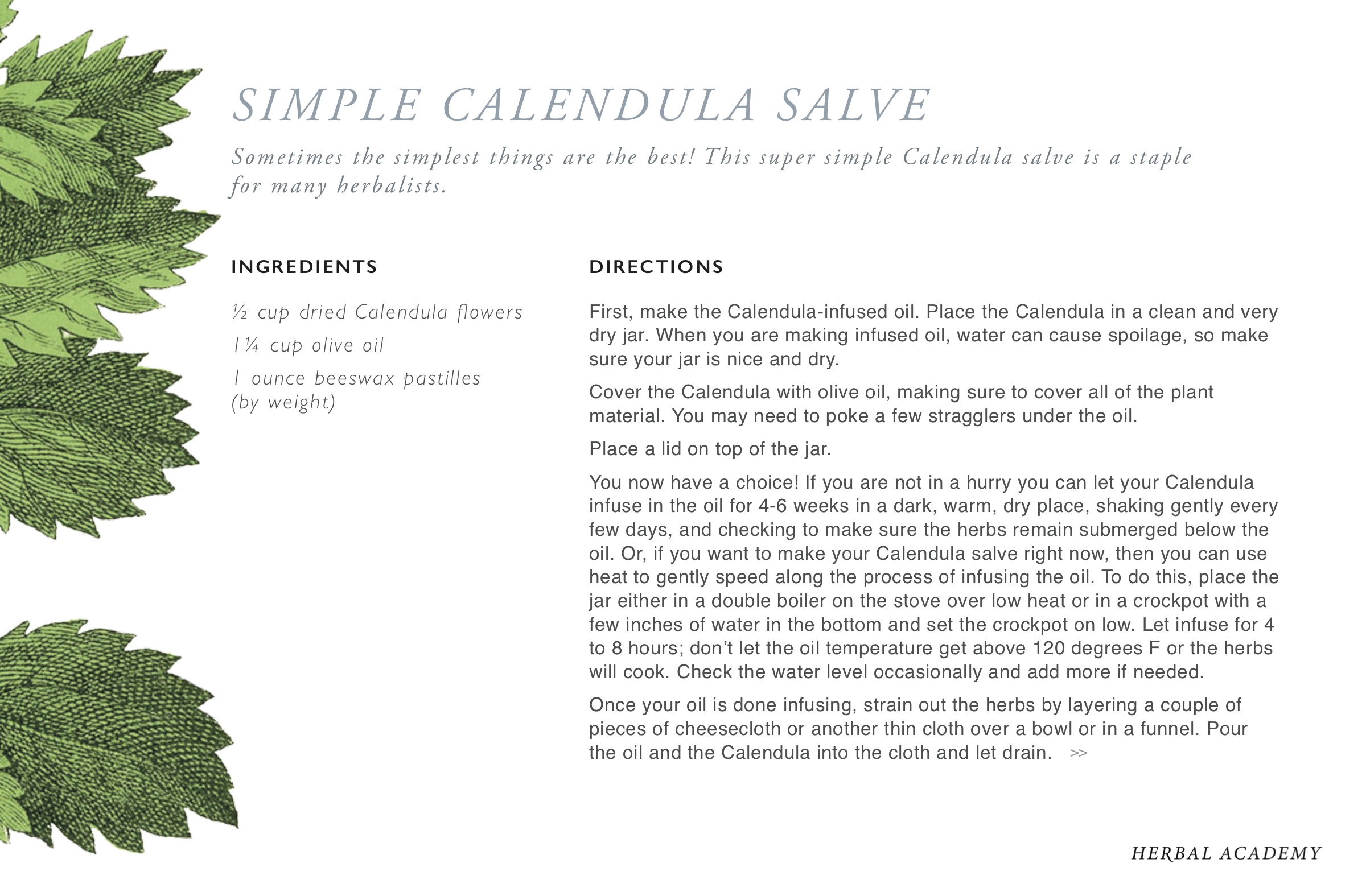 Download the Calendula Salve recipe card here.
Enter Our Instagram Giveaway!
We've teamed up with some great herbal businesses to offer some fun prizes all month long over on our Instagram page. Be sure to follow us there and keep an eye on our page to know when a new giveaway has started.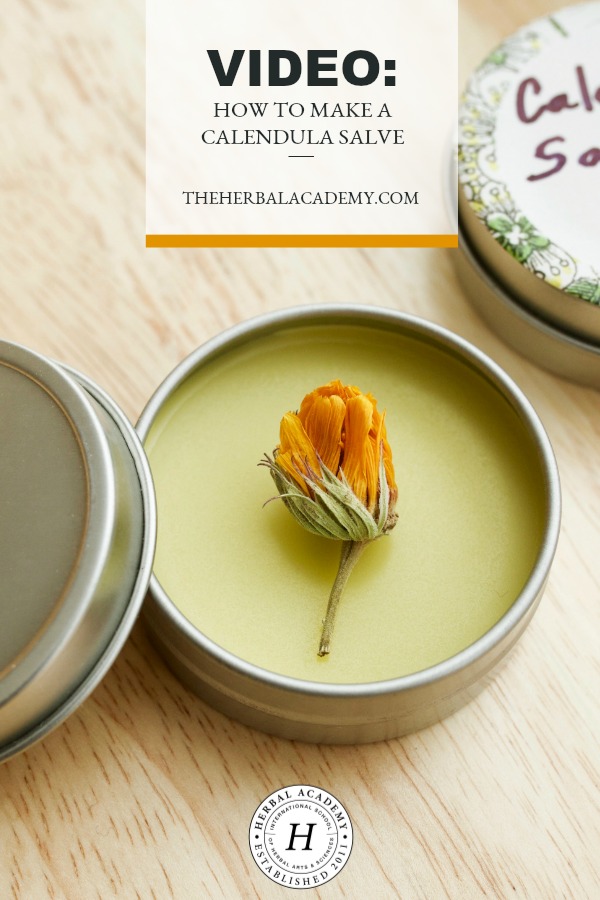 REFERENCES
Foster, S. (1993). Herbal renaissance. Layton, UT: Peregrine Smith Books.
Wood, M. (2008). The earthwise herbal: A complete guide to old world medicinal plants. Berkeley, CA: North Atlantic Books.