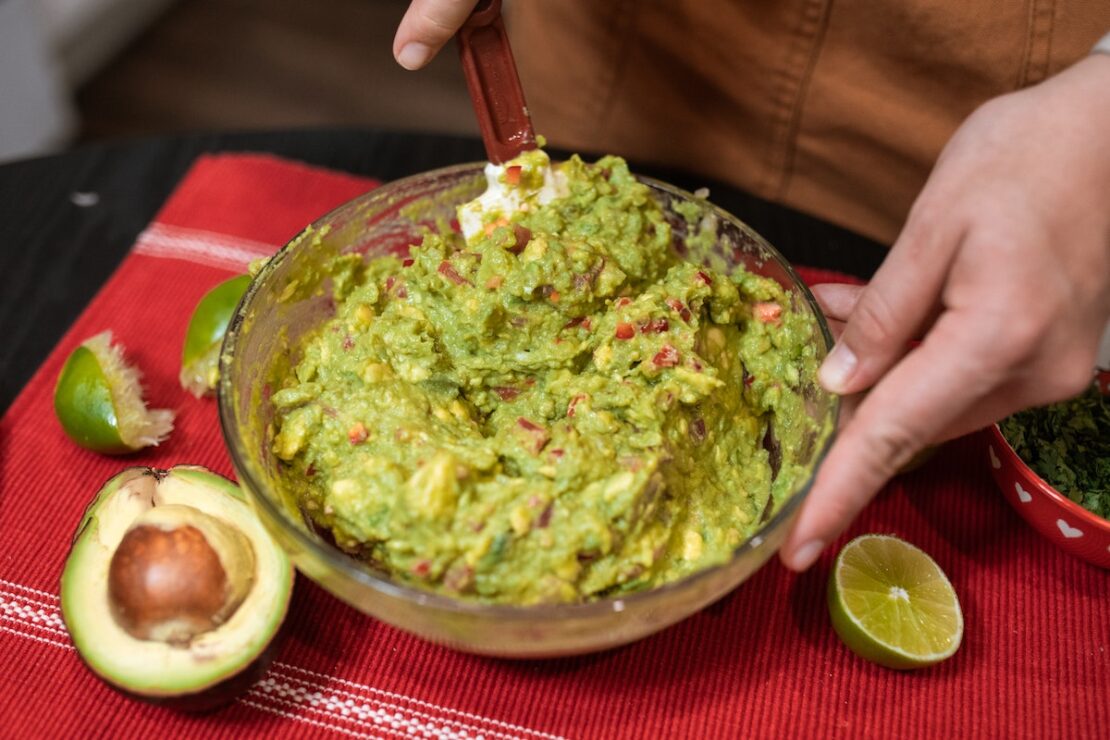 Bountiful Herb Guacamole Recipe That Will Have Everyone Coming Back for More
What is it about margaritas and guacamole that is just so dang good? The sweet and sour margarita seems to pair perfectly with the creamy guacamole – and we have just the guacamole recipe in store for you today. Throw in a big bowl of tortilla chips and veggie sticks for a fantastic party spread that will have everyone coming back for more!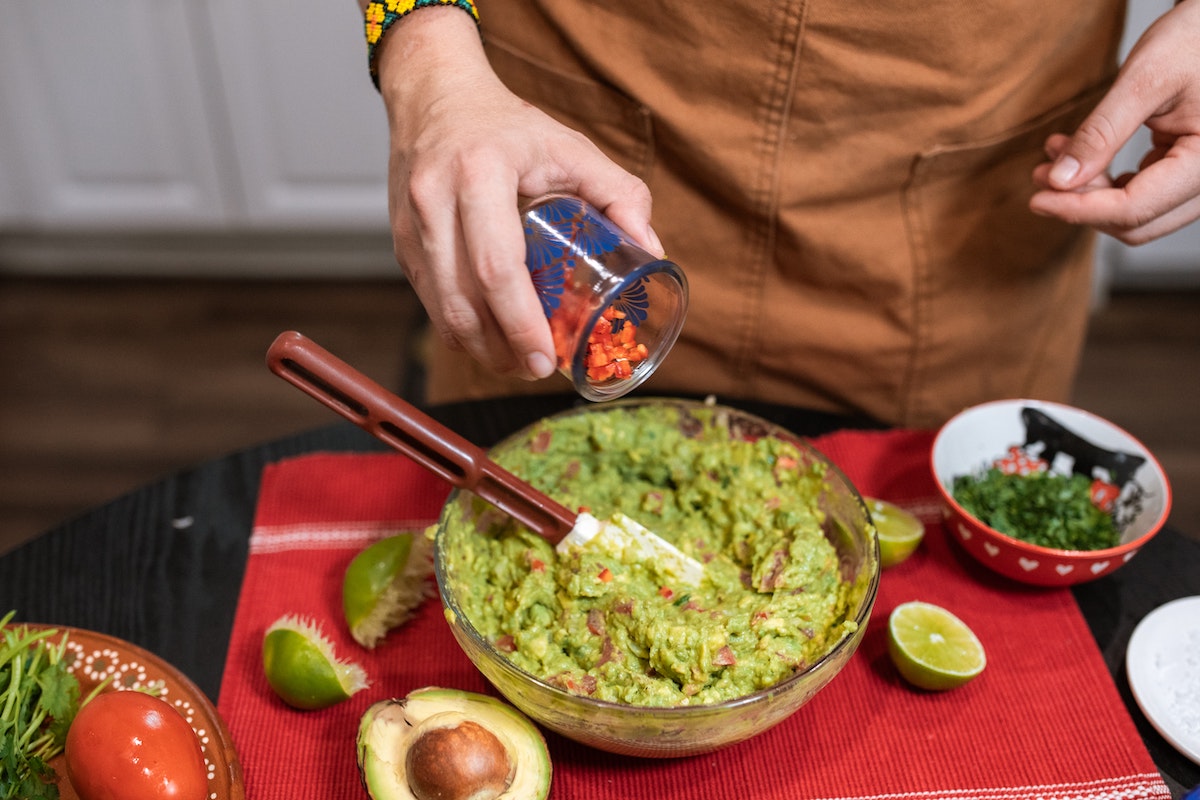 Bountiful Herb Guacamole
The foundation of guacamole is avocado, of course, but the rest is up to you! Harvest savory herbs from your garden or forage them from the wild. Some ideas to get your juices flowing include a mix of chives (gather those precious chive blossoms, too!), cilantro, basil, thyme, oregano, parsley, arugula, and nasturtium flowers. A few teaspoons of powdered lemon balm can also be a fun addition and a novel way to increase the citrus flavor. 
Bountiful Herb Guacamole Recipe
Guacamole is one of those foods that is highly adaptable, and by playing around with herbs, you can give your own personalized zesty, spicy, or peppery spin on this classic recipe depending on your taste preferences! 
Ingredients
2 medium-sized avocados
½ to 1 cup freshly chopped herbs (chives, cilantro, basil, thyme, oregano, parsley, arugula, nasturtium flowers)
1 to 4 cloves fresh garlic, depending on how much garlic you enjoy
1 fresh lime, juiced
Salt, to taste
Directions
Start making your guacamole by mincing up the garlic. Add a nice, big pinch of salt to the garlic during mincing to help hasten the breakdown of the garlic. Set aside.
Remove stems from your herbs, wash, and chop.
Cut the avocados in half and twist to open. Remove the seed and slide a spoon around the inside of the rind to loosen the flesh of the avocado. Place this in a nice shallow bowl or on a big plate.
Using a potato masher or a fork, smash up the avocado until smooth. 
Next add the herbs, lime juice, and garlic.
Smash everything up together and salt to taste.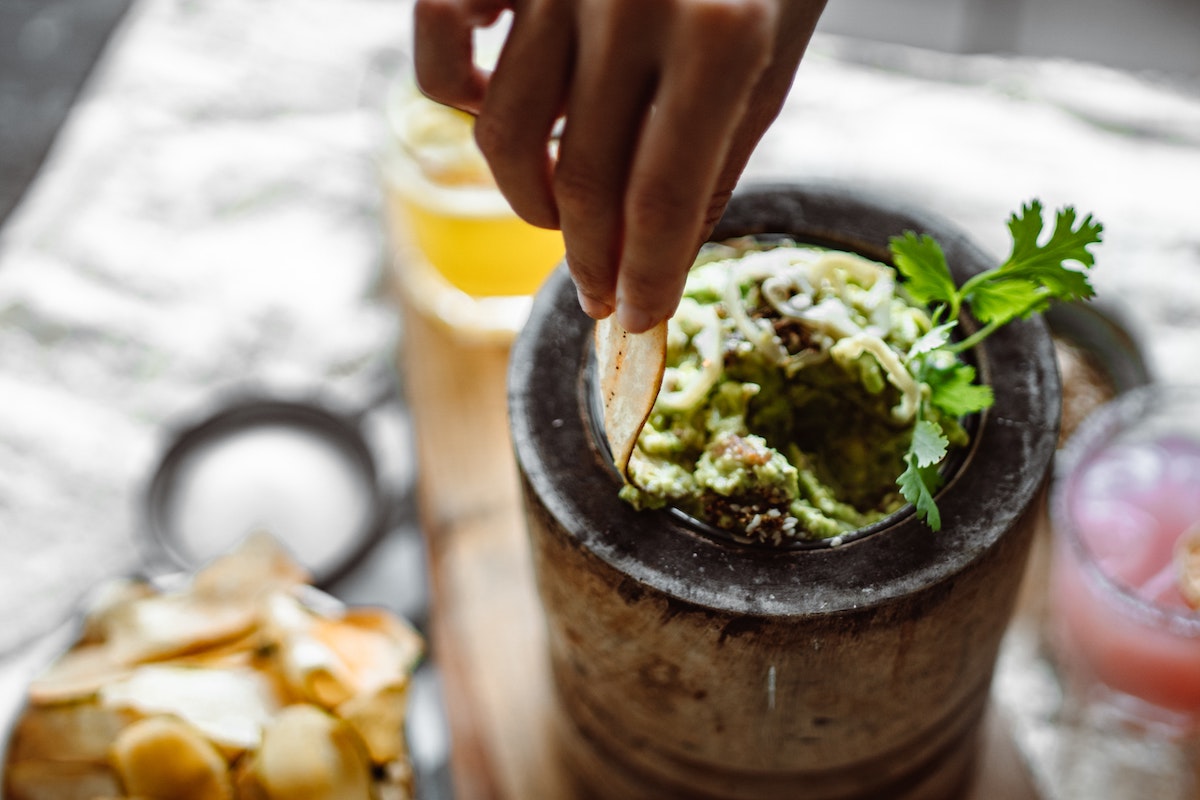 You'll want to enjoy this Bountiful Herb Guacamole recipe with some freshly chopped veggies, crackers, or your favorite crunchy tortilla chips. We also love adding this guacamole to tacos, toast, tamales… the list goes on and on! 
Consider the Herbal Academy's Tulsi Lime Margarita as the perfect drink to round out your full summer fiesta menu. Find the margarita on page 85 of the Botanical Mixed Drinks Recipe Book, featuring 82 Cocktails and Mocktails inspired by the season, and a companion to the Botanical Mixed Drinks Workshop. If you're interested in upping your mixology skills, join us in this workshop with our recipe book upgrade!