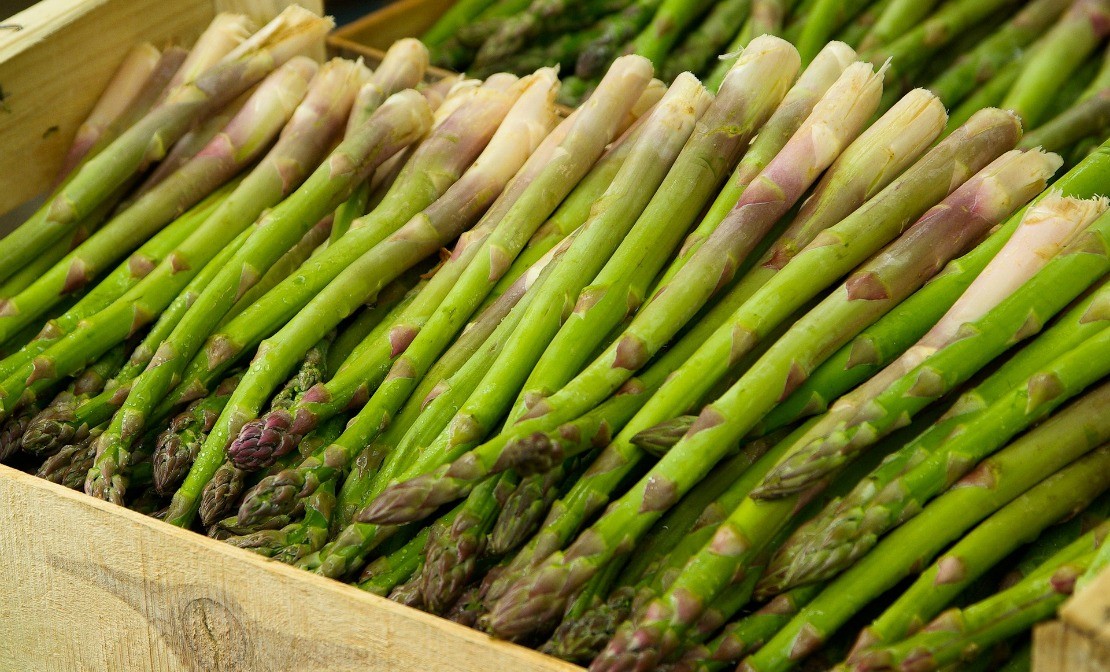 The recent cold snap (80 degrees instead of 100) gave me an opportunity to fire up the stove and experiment with a yummy looking recipe I'd been eyeing in The China Study Cookbook, by Leanne Campbell, PhD. The whole foods recipes are based on the research findings of Campbell's father, T. Colin Campbell, who promotes a plant-based lifestyle to prevent chronic health problems in his book, The China Study.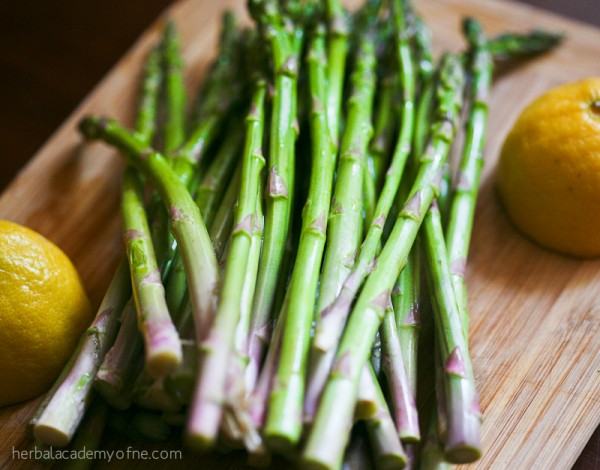 A friend dropped by this afternoon to help me make the Asparagus Crepes (p. 164) with an accompanying creamy lemon sauce. I've never made crepes before, so a few crepes went to crepe heaven before I got the hang of it (tip: let the crepe stay on hot pan longer than recommended!). But overall they were as delicious as they were fun and easy to make!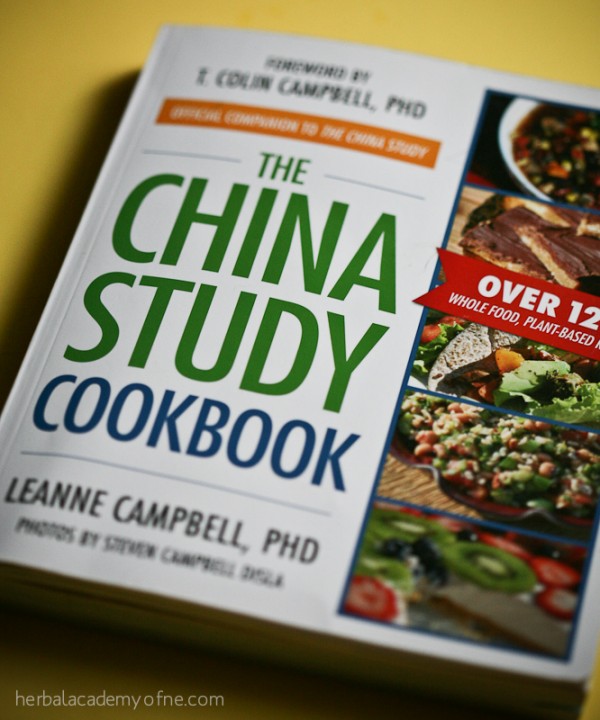 Asparagus Crepes
(re-printed with permission)
Ingredients
Crepes
1 cup whole wheat pastry flour
2 egg replacers (2 tablespoons ground flaxseed meal with 6 tablespoons water)
1.5 – 2 cups plain nondairy milk
Filling
¼ cup vegetable broth*
3 cups chopped asparagus cut into bite-sized pieces
3 cloves garlic, pressed
2 tablespoons lemon juice
¼ teaspoon dried tarragon
1 teaspoon onion powder
½ teaspoon sea salt
Sauce
4 tablespoons Green Garden Mayonnaise (p. 108)
2 tablespoons lemon juice
1 tablespoon nutritional yeast
½ teaspoon salt
pinch red pepper flakes
2 tablespoons nondairy milk
Directions
For crepes, combine flour and egg replacer in a medium bowl. Slowly stir in the milk and beat with a wire whisk until the batter is smooth.
Pour ¼ cup batter in nonstick skillet or crepe pan. Tilt and rotate the skillet to distribute the batter evenly over the bottom of the pan. Cook for 1 minute or until bubbles appear on the surface of crepe (note: as mentioned before, I found it necessary to leave crepe on pan much longer). Turn the crepe over and cook briefly on the other side. Repeat this process with the remaining batter.
Preheat oven to 350 degrees F.
For the filling, sauté asparagus in ¼ cup vegetable broth (note: more than ¼ cup necessary in my opinion) in a large skillet over medium-high heat until tender.
Add garlic, lemon juice, tarragon, onion powder, and salt. Sauté for 1 minute more. Set aside.
To assemble, place asparagus in center of crepe. Roll up and place in a large baking dish.
Cover and bake for 15 minutes. While crepes are baking, whisk together sauce ingredients, and after crepes are baked, spread the sauce over the top of each crepe. Serve immediately.
*I found much more than 1/4 cup broth to be necessary.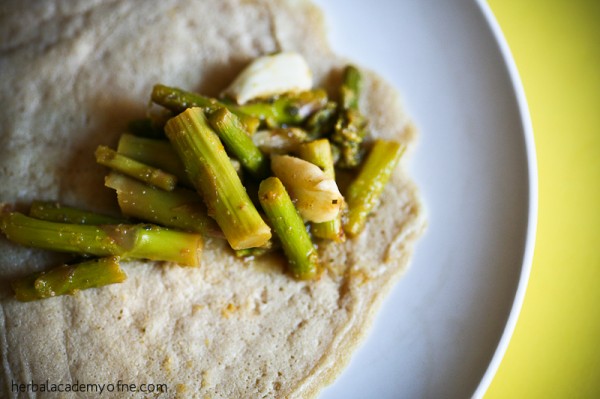 So good! What really makes these crepes is the delicious tangy lemon cream balancing the distinct taste of asparagus.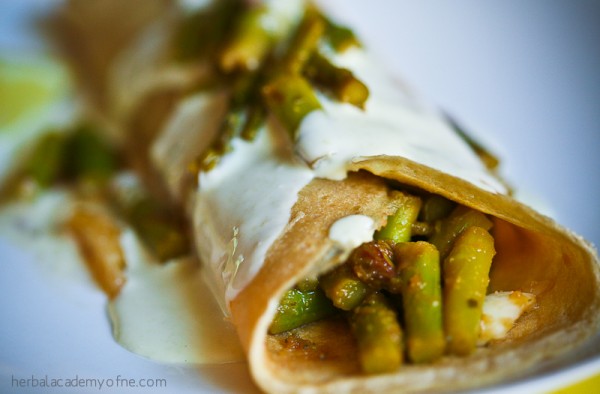 The Pumpkin Gnocchi and the Amazingly Delicious Date Fruit Pie are bookmarked for later this week—can't wait to try them!
We are partnering with The China Study Cookbook for a giveaway! Enter here (ends 8/5).