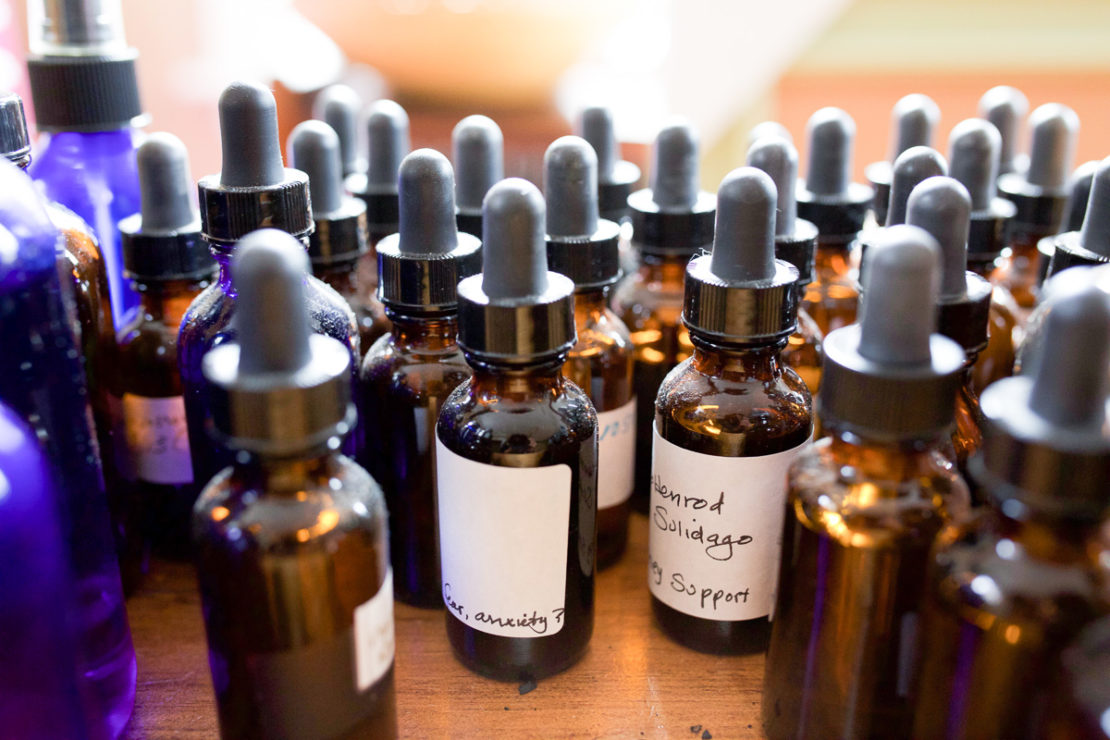 8 Of Your Most Frequently Asked Herbal Questions, Answered
In the spirit of Back to School Season, we thought it would be fun to take on common student questions in a really quick Q&A fashion. We know you'll find these topics helpful because we get questions about them all the time! Grab a box of #2 pencils or your favorite ballpoint pen, a notebook, your yearly planner (or if you're really cool, the Herbal Journey Planner), and a cup of your favorite herbal tea!
Read through the below, and jot down some notes! Or save this blog post somewhere safe so you can refer to again if needed!
Rapid Fire Herbal Q&A: 8 Frequently Asked Herbal Questions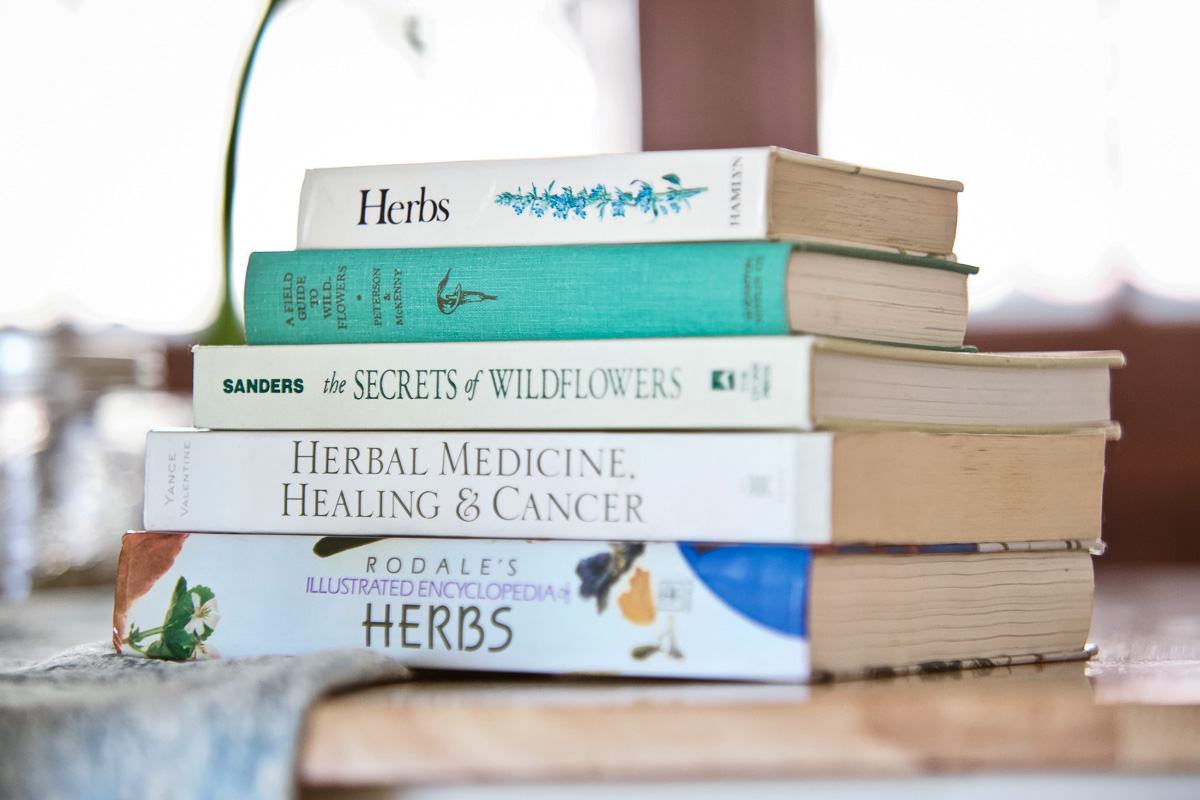 Question 1: What are the best books for beginners?
Having just a few herbal books that go over a little bit of everything and are geared toward the complete beginner can provide some stable footing and help inspire the directions you'd like to go next. Though they are just the tip of the iceberg, these introductory books make the top of our list:
Medicinal Herbs: A Beginner's Guide by Rosemary Gladstar
The Way of Herbs by Michael Tierra, L.Ac., O.M.D.
Encyclopedia of Herbal Medicine by Andrew Chevallier
Body into Balance by Maria Noel Groves
The Gift of Healing Herbs by Robin Rose Bennett
If you would like to explore further recommendations, take a peek at our Herbal Bookshelf and browse through the category, Introductory Herbals.

Question 2: Can I add anything to teas and infusions to make them more palatable?
You can absolutely add milk and anything else that will help to make your teas and infusions tasty, though in some cases the protein in milk may affect the bioavailability of some herbal constituents. Honey, fresh squeezed lemon or orange juice, a splash of dairy or dairy-free milk, and even diluting the tea/infusion with juice or broth are all great options. You may also want to consider adding tasty herbs to your blend such as peppermint, spearmint, lemongrass, rose hips, cinnamon, and licorice! These can all add delicious flavor as well as bring their own benefits to your tea cup. Experiment and have fun!
Safety Note: It's always a good idea to research any herbs you'd like to add into your teas or infusions, even as flavorings, for safety and dosing information. For example, licorice root should not be used for more than 4-6 weeks or in large doses as it can lower potassium levels in the body and cause unwanted health effects. It should also not be used by individuals who are pregnant, have high blood pressure, or who have heart, liver, kidney disease, or diabetes.
For more learning, join us in our programs to learn all about teas and infusions. You can also find more reading on our blog.
Question 3: What are the best containers for storing my herbs?
As we recommend to students, any clean, dry glass or BPA-free plastic container with a tight sealing lid works wonderfully! Canning jars are a great option. Note that canning jar lids used to be coated with BPA, and so replace older lids.
If you want more ideas for storing herbs, read through our 5 Storage Containers Every Herbalist Should Have on Hand article (including sources for where to buy, too!).

Question 4: What are aerial parts? Does this mean stalks as well as flowers/leaves?
Aerial part refers to all the parts above ground unless otherwise noted. You will want to make sure the plant is free of debris and healthy before using.
There is so much to learn when it comes to plant identification. If this topic interests you and you are looking for a place to get started, consider joining us in our Botany & Wildcrafting Course.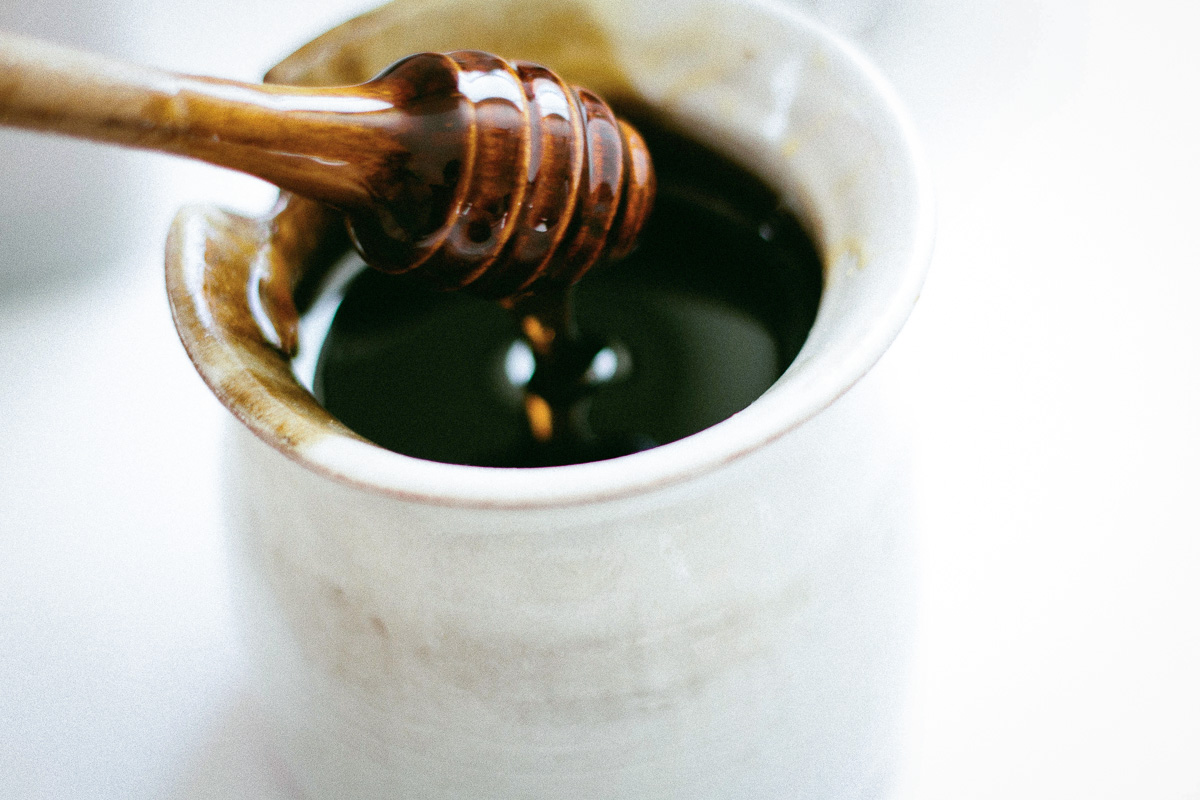 Question 5: I want to make vegan herbal preparations, what can I use in place of honey and beeswax in recipes?
As far as substituting ingredients to make your preparations vegan, there are a number of options you can consider. When choosing a substitution, just be mindful of what the original ingredient is >doing in the recipe. For example, many herbalists prize honey for its own benefits in recipes beyond preservation and taste.
However, for herbalists who do not wish to or cannot use honey, a substitute like maple syrup, agave nectar, vegetable glycerin, or sugar may be used depending on the preparation you are making. Glycerin and sugar could be used in place of honey for syrup making, while agave and maple syrup could be used in place of honey for making herbal honeys and oxymels. Please do note that maple syrup and agave will not offer the same preservation benefits as honey. Just be sure to keep these preparations stored in the fridge and consume them quickly. You can learn more about vegan honey substitutes in our article, How To Make Vegan Herbal Syrups.
Soy wax and carnauba wax can be used in place of beeswax when making preparations such as a salve. Plant milks such as coconut, hemp, or almond can be used in place of dairy milk products.
Question 6: What is the best alcohol to use as a menstruum when making tinctures?
We often receive this question, which is why we touch on the basics of choosing alcohol in our beginner programs. Vodka and brandy are popular choices for herbalists when making tinctures! Keep in mind that tinctures should contain at least 25% alcohol for preservation purposes. In general, for leafy herbs 50-60% alcohol is used; for fresh herbs 70-90% alcohol is used, and for resins 80-90% is used.

Question 7: I am making my first tincture and would like to know more about what "by volume" is as well as more about ratios and percentages.
The volume involved in tincture making refers to the amount (or volume) of alcohol used. While the ratio is the amount of herb to alcohol and percentage refers to the concentration of alcohol in the menstruum.
Perhaps looking at an example will be helpful:
For a 1:5 ratio, you are using 1 part herb (measured in grams) for every 5 parts menstruum (measured in mL). If we have chosen to use 30 g herb, 30 x 5 = 150 mL menstruum.
If you choose to use 60 g herb, for a 1:5 tincture you would use 60 g x 5 = 300 mL menstruum.
If you were creating a 1:4 tincture with 30 g herb, you would use 30 x 4 = 120 mL menstruum.
You may want to take a look at this article from the Academy blog: Demystifying Weight-To-Volume Tinctures. We also discuss this further in our online herbal programs.
Tincture making can be confusing at first but you will likely get the hang of it after you make your first few tinctures. Also, keep in mind that you can always make tinctures using the folk method if that suits you better as an herbalist — something we teach our Introductory Herbal Course students!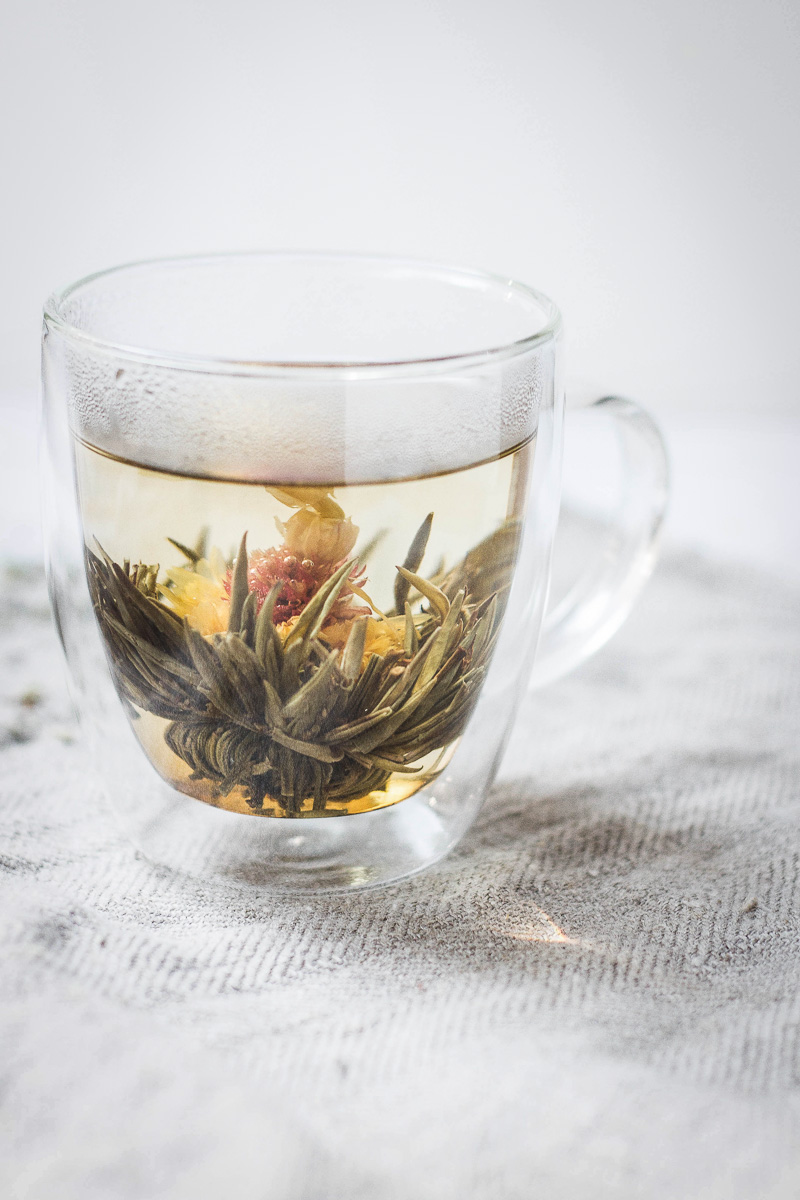 Question 8: Why are there different amounts of steeping time for making teas and infusions? What is the difference?
To make a tea, you will generally want to steep your herbs for 15 to 20 minutes. This helps to extract many of the constituents from the plant into the water. An infusion, however, is left to steep for longer, generally 4 to 8 hours (or overnight). Plants that are prepared as infusions tend to be vitamin and mineral rich plants. The longer steeping time is thought to extract more of the vitamins and minerals into the water.
Thanks for joining us in this fun Q&A! We hope you learned something insightful, or at the very least, thought it was a fun exercise to test your knowledge!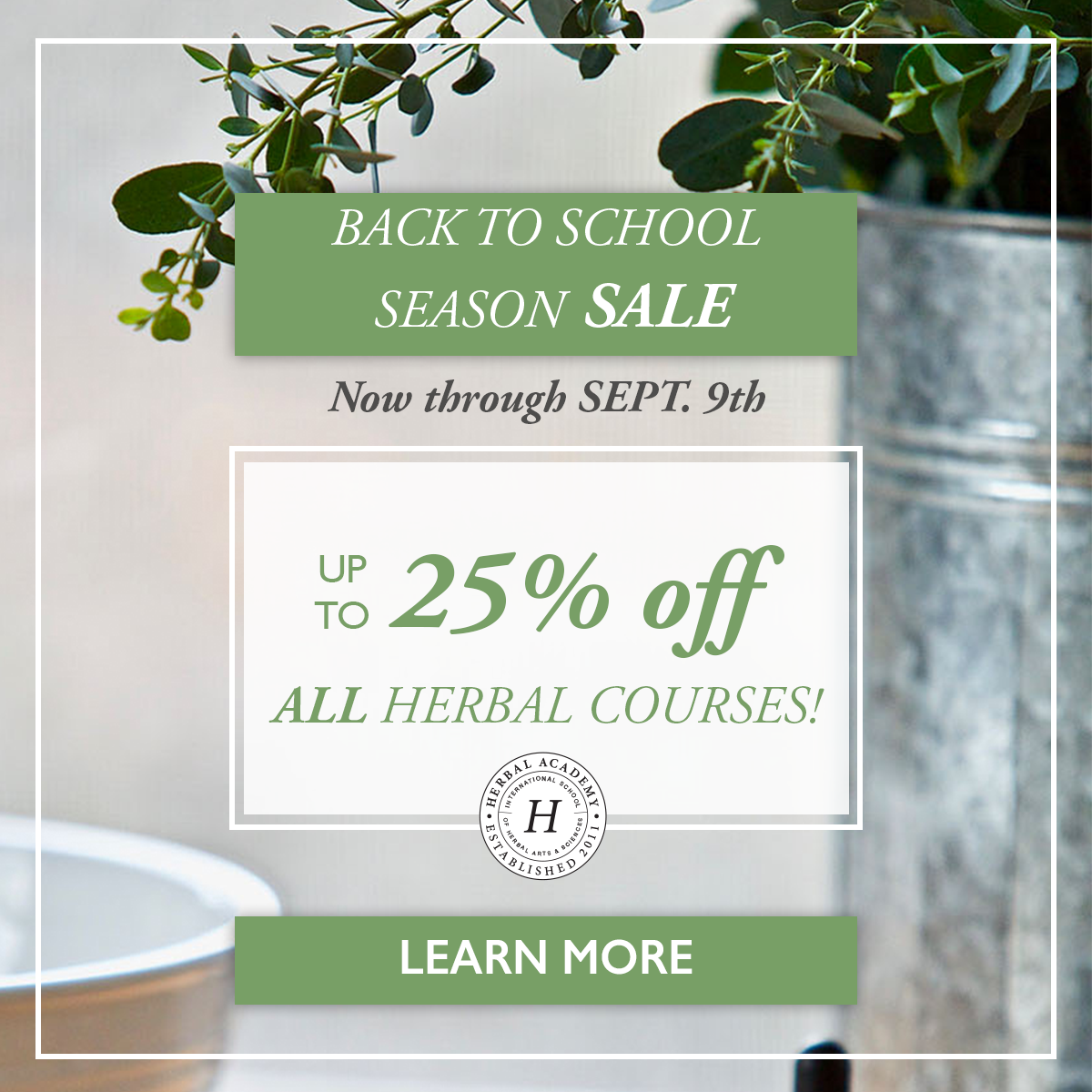 Browse our Back to School Season Sale!
All our Herbalism Courses, Short Courses, and Herbalist Path Packages are discounted up to 25% off for a limited time! Take advantage of these savings while they are available.
Click here for more information and pricing!