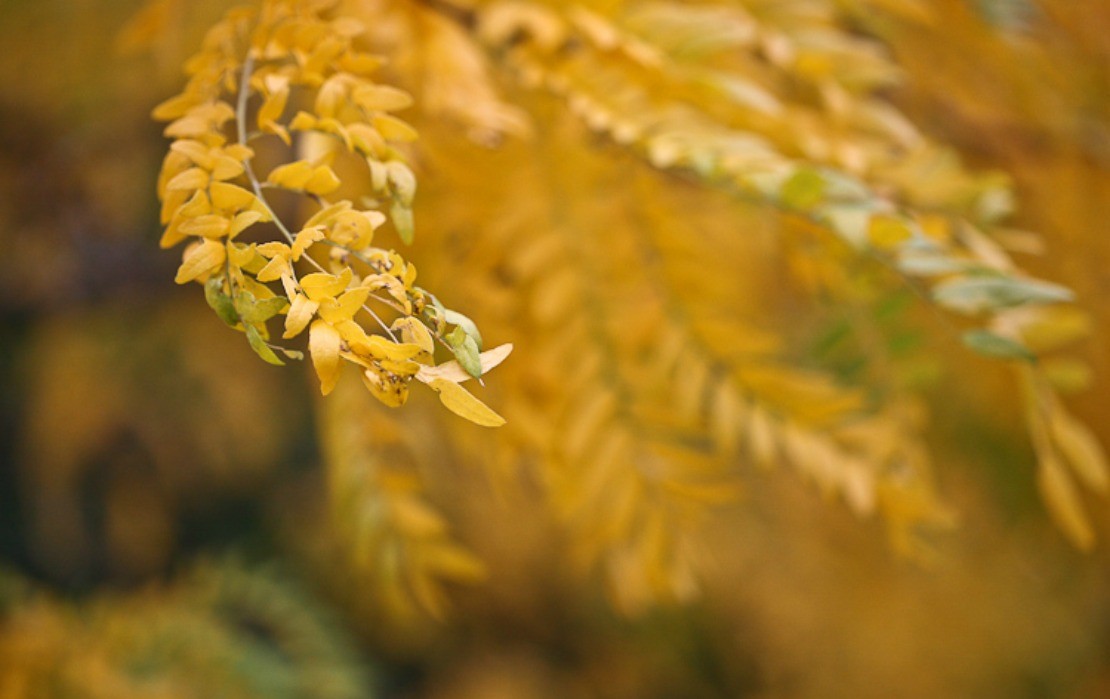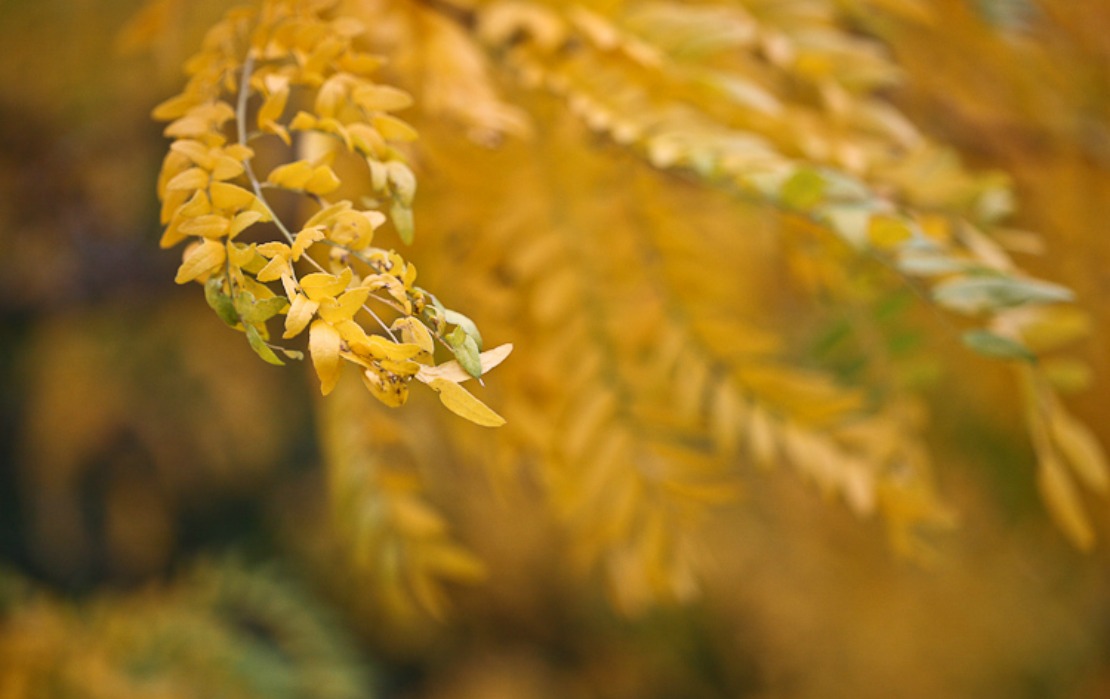 7 Tips from Nature for Keeping Healthy this Fall
Ayurveda: the science of life. Not everyone is familiar with the term, but that doesn't discredit the physical and mental benefits that can accompany Ayurvedic practices. Ayurveda is an ancient holistic science — dating back at least 5,000 years — that focuses on finding harmony with one's environment.
It's not hard to find the goodness in Ayurveda; it can be achieved by anyone interested in bettering mental or physical balance. Really, it's just a matter of changing your ways to best align with your natural surroundings. Think about the summer heat, for example. This climate is best paired with iced beverages or cool, juicy melons. Hot surroundings and cooling consumables — see the balance?
Vata season practices differ from fall to summer. They're just as easy and make just as much sense. In order to find your own harmony in the cooling autumn months, follow the seven Ayurvedic practices below.
 1. Use Oil to Reset Your Body Temperature
As the cooler season sweeps through, your internal systems can go haywire trying to reconfigure your temperature. You can pile layer upon layer onto your body, but that won't change the way your body is working. In order to readjust for the season change, give yourself an oil massage. Opt for sesame or almond oils to best combat the dry windiness of the autumn.
An oil massage will help retain heat and encourages blood flow. Using your palm and fingers, work the oil in circular movements around your joints; stroke up and down on your limbs. Let the oil soak into your skin for 30­–60 minutes. This will help penetrate deeper layers of skin. Follow up with a warm rinse in the shower — this will open your pores for a deeper, more effective restoration of moisture.
2. Eat Sweet, Salty, Sour, and Seasonal 
Autumn is known as a dry and windy season; it's the calm after the hot and wild summer storm. It brings more subtle aspects of life to the surface. Because it's a duller time of year, Ayurveda suggests consuming more distinct flavors in sweet, salty, and sour varieties. Think of couscous, pasta, wheat grains, sugar, honey, lemons, and cooked apples or pears. You should also find Ayurvedic recipes incorporating seasonal fall foods like squash, sweet potatoes, and carrots, for example. Finally, turn also to heavy or oily foods that will help you to prepare for winter and keep you grounded during the windy fall season. Examples include almonds and cashews.
At the same time, you may wish to avoid certain foods such as raw vegetables or salads, beans, tofu, or dried foods. Iced or cold consumables should also be omitted from your autumn diet. These foods, while generally healthy, don't provide the body with balancing qualities during the Vata season.
3. Boost Your Energy with Earthy Drums
The summer is a rush: vibrant, hot, and wild. Autumn, on the contrary, is a calm, cooler season. You would turn to soothing tunes for balance during the summer, but the autumn requires the opposite. When you need some music, seek tunes with bass or earthy drums. The definitive — not loud — beats will combat the sluggish feelings that can be stirred up in the fall.
4. Wear the Colors of Changing Leaves
Follow nature's example and wear warming and bright colors like red, orange, or yellow. Your garments should be warm overall, too — not just in their colors. Take particular care to cover your neck, ears, and head.
5. Use a Daily Dose of Lemon Water
Although seemingly a yearlong concern, keeping your digestion regular is particularly trying in the autumn months. Because the outdoors are drying, and because school and work can create more stress during this time of the year, keeping all of your inner systems at ease is a bit more challenging. In order to maintain a healthy digestive flow, start your days off with warm water and lemon. This will replenish certain vitamins and minerals and increase your consumption of sour tastes.
6. Accept the Change of the Seasons with Relaxation
The summer months, filled with socializing and fast movements, have now passed. It's time to clear your calendar and dedicate work-free hours to rest and relaxation. Avoid the loud, cold, and busy during the fall. You should also keep from starting new projects, as the newness won't balance well with all the changes surrounding you in nature.
7. Combat that Chilly, Fall Weather with Warm Scents  
Just as with your foods, you'll want the scents surrounding you to be heavy, sweet or warm during this windy, dull and cooling season. Just be sure that your spices and herbs are certified organic, otherwise you might as well just be fumigating your home with pumpkin spice Febreeze. Whether you're drinking tea or burning incense, these aromas will help you to stay grounded this fall: cinnamon, cloves, ginger, lavender, vanilla, citrus, cumin, chamomile, basil, licorice, sage, and frankincense.
These Ayurvedic practices will not only get you through the fall — it will get you through with a better mental state and perhaps even fewer encounters with sickness. There is definitely something to be said about seeking and maintaining balance — try Ayurveda this autumn to personally experience the benefits. For more ideas, visit our recent article, An Ayurvedic Approach to Staying Balanced in Autumn.

Kate Wilson is a natural living writer who loves helping others to live the green life.  When she's not tending to her tiny terrace garden, you can find her engrossed in her favorite sprawling literary classics. Follow her on Twitter @kateowilson for more on writing, wellness, and all things green.