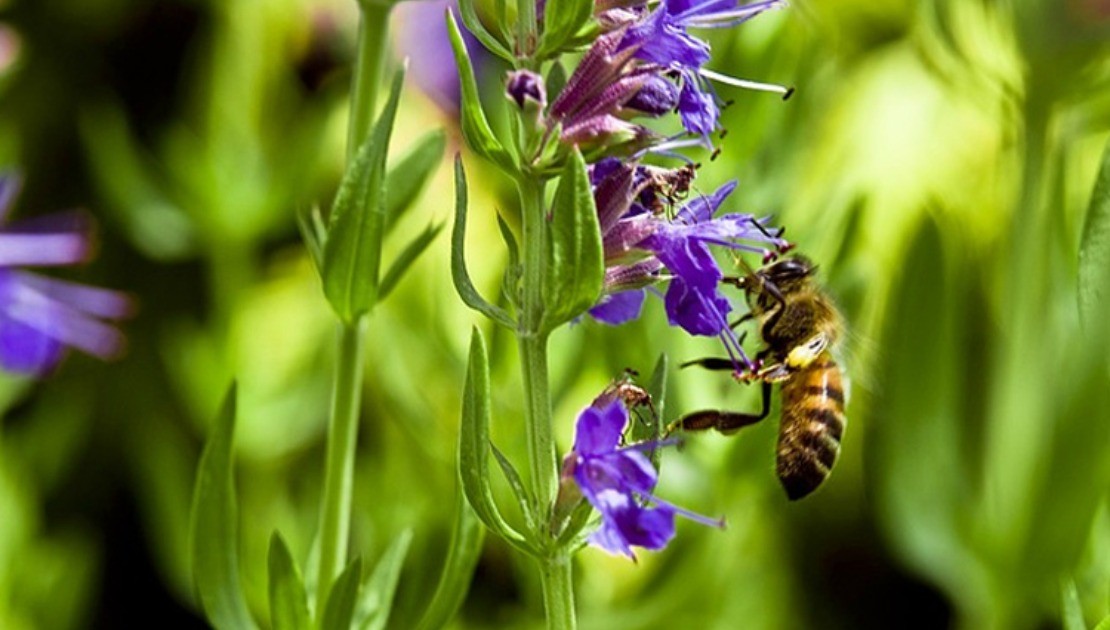 5 Herbs that Attract Beneficial Insects to the Garden
If you've been interested in organic gardening but are wondering what to do about pests, consider planting herbs! Many herbs encourage biodiversity and attract the beneficial insects that keep pest populations down.
Herbs reduce pests by encouraging biodiversity
In nature, herbs perform a wide range of functions. They provide nectar for pollinators, repel pests with their strong scents, cover the ground to reduce soil erosion, and help fertilize and mulch the soil as they die back in the winter. The more herbs that are present, the more balanced and diverse an ecosystem will be. A healthy ecosystem is better able to resist and manage pest invasions.
Conversely, industrial agriculture focuses on monoculture, viewing diversity as a nuisance, and relying on chemical pesticides to fight off pests.
What do beneficial insects need?
Beneficial insects are in search of two primary factors: food and shelter. Herbs provide nectar to sip and foliage for shelter, which encourages beneficial insects to stick around and lay their eggs.
Many beneficial insects, such as lacewings, hoverflies, and parasitoid wasps eat only nectar, while their offspring are carnivorous, pest-hunting predators.
On the other hand, both the adults and the offspring of ground beetles, spiders, damsel bugs, ladybugs, big-eyed bugs, and pirate bugs will hunt pests.
5 Herbs to attract beneficial insects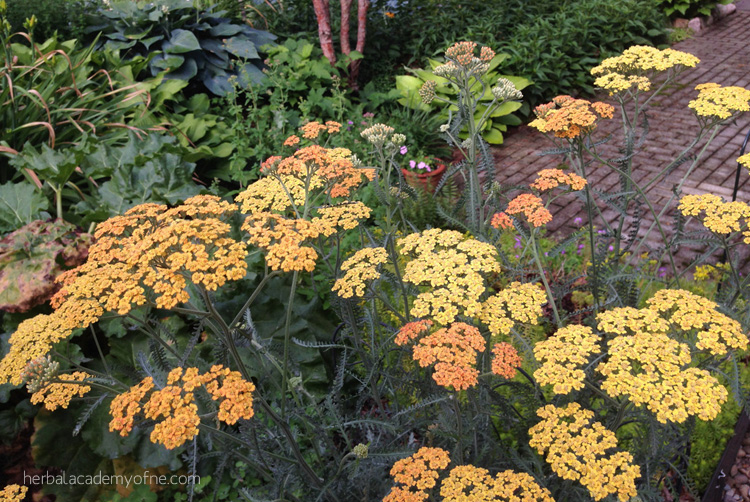 Yarrow
This perennial herb attracts the widest variety of beneficial insects by far. They are attracted to its lacy foliage as habitat and an egg-laying site.
You won't be sorry if you plant a row of yarrow every so often throughout your vegetable garden or under fruit trees, both for its attractiveness to beneficial insects and its powerful fertilizing capabilities. Just be sure to leave the foliage and flower stalks until early spring to provide overwintering habitat.
Yarrow is a remedy for fever and flu, too!
Borage
This self-seeding annual is also called the bee plant and is often included in pollinator gardens. Bees flock to the star-shaped purple flower, and so do other beneficial insects that just can't seem to get enough of its nectar.
While its foliage is the big draw as shelter during the growing season, borage works in gardeners' favor in other ways, too. Interplant borage with strawberries, tomatoes, and squash, and mulch with the spent plants at the end of the season to nourish the soil.
Borage is used medicinally to ease symptoms of colds, fevers, and respiratory infections.
Fennel
Fennel is a host plant for the swallowtail butterfly, which lays its eggs on the foliage. Fennel flowers are a popular nectar source for butterflies as well as a variety of other beneficial insects that prefer the lacy foliage for habitat and egg-laying.
Be aware that fennel is one herb that doesn't get along with other garden plants, so it is better planted in a separate butterfly garden area. Fennel is allelopathic, meaning it secretes compounds into the soil that inhibit the growth of most garden plants, if not kill them.
Medicinally, fennel seeds are often used as a digestive aid.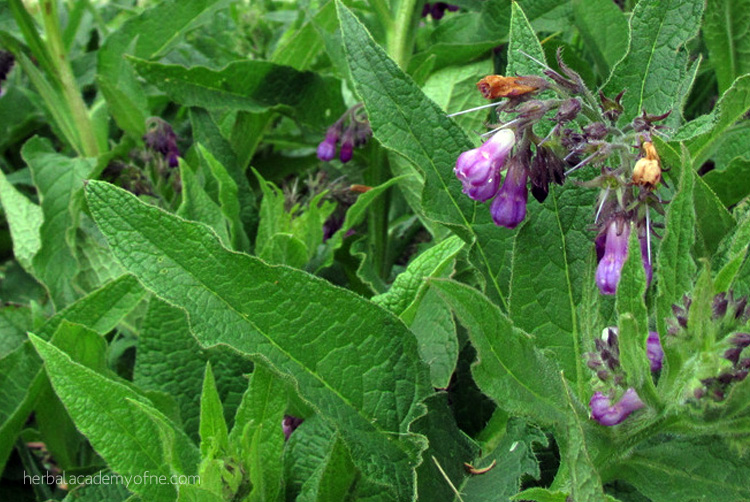 Comfrey
Comfrey is one of the most useful perennial herbs for the garden. The purple, bell-shaped flowers are a popular source of nectar for pollinators and beneficial insects, while comfrey leaves are among the largest and fastest growing. The giant leaves drape over the soil, providing habitat and an egg-laying site for many types of beneficial insects.
The leaves are also one of the most nutrient-dense fertilizers of the plant world, and for that reason, it will be useful planted underneath fruit trees or in a row between vegetables. As the leaves die back, they will fertilize the soil. Be aware, once you plant comfrey in your garden, it is there to stay, so choose its home well! Comfrey is tenacious, and even the smallest piece of comfrey root left in the ground will sprout a new plant. However, it is such a valuable garden plant that it's unlikely it would outstay its welcome.
Medicinally, comfrey has been used traditionally to heal wounds. Learn more about this herb and how to grow it in your garden.
Anise Hyssop
The beautiful, long-blooming flowers of anise hyssop attract many beneficial insects in search of nectar. This perennial herb also hosts many insects in search of shelter in its foliage.
While many beneficial insects find anise hyssop irresistible, its strong scent repels many pests, and therefore it is often planted among vegetables. Anise hyssop is one herb that can be planted in the shade, too.
Medicinally, anise hyssop is a soothing expectorant, relieving congestion and suppressing coughs.
This is but a short list of many hard-working and beautiful herbs that will attract beneficial insects to your garden, increase your garden's biodiversity, and fortify your garden against pests. Keep these herbs in mind as you're browsing through seed catalogs this winter, planning your garden for the spring.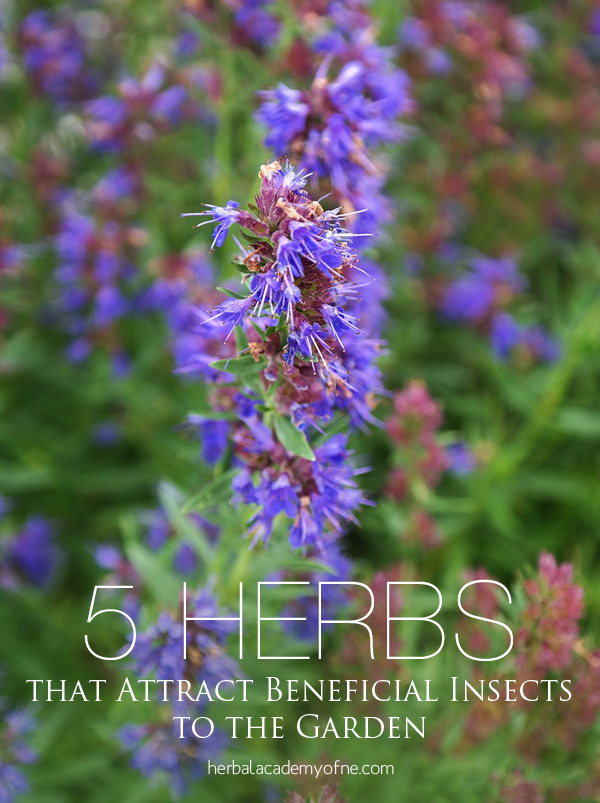 Have you used these herbs in your garden to attract beneficial insects? What other herbs have you used for this purpose?
This post was written by Amy Stross, a high school teacher turned full-time homesteader, community garden coordinator and blogger. She discovered gardening quite by accident, and promptly fell in love with dirt, plants, and fresh air. She lives in Cincinnati on a tenth of an acre, where she is known locally for her suburban edible landscape. Her homestead serves as headquarters and classroom for homegrown cooking, food preservation, herbal remedies, gardening and permaculture – skills that contribute to a productive home. She shares her adventures at www.TenthAcreFarm.com. Follow her on Facebook, Twitter, and Pinterest.