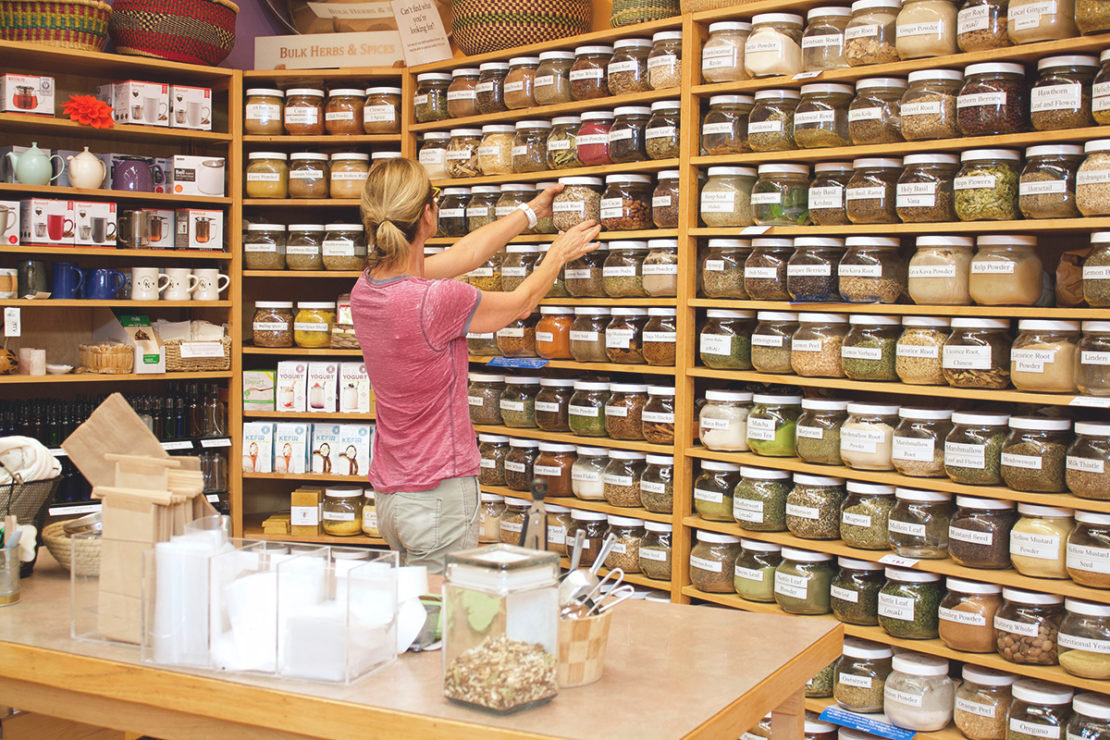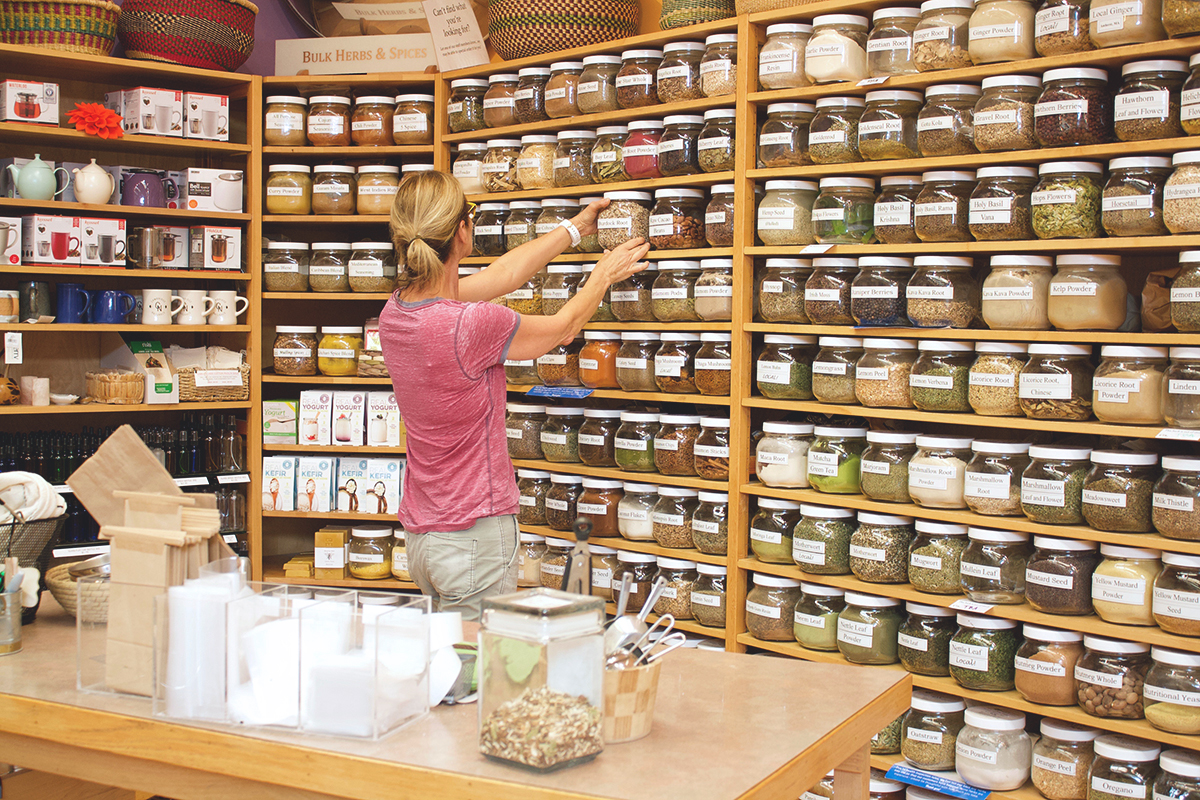 5 Best Places to Sell Herbal Products
One of the biggest questions facing an entrepreneur is, "How do I make money?" The key difference between being a hobbyist and an entrepreneur is just that: money. If you are an herbalist, you most likely didn't get into this line of work for money; you came into this field with a passion for plants, helping others, being your own boss, working outside, natural wellness, or any combination of these reasons. Of course, the reality of trying to make a living as an herbal entrepreneur sinks in and one has to consider how to do so.
If you are an herbal entrepreneur who makes your own products — from salves to tinctures to teas, and everything in between — have you considered selling your goods to others? Perhaps you offer your creations to friends and family but haven't yet ventured to other outlets. This may be something you want to consider as a way to make money doing what you love.
If selling your herbal goods intimidates you, or you simply do not know where to start, there are a number of places you can look into to sell herbal products. Thankfully, the technology and connectivity of today's marketplace make selling herbal goods rather accessible and something you can truly succeed in if you're able to invest the time and energy.
Below, I'm sharing 5 outlets that I currently sell herbal products in (and you can too!), along with some tips and tricks on how to succeed in each outlet.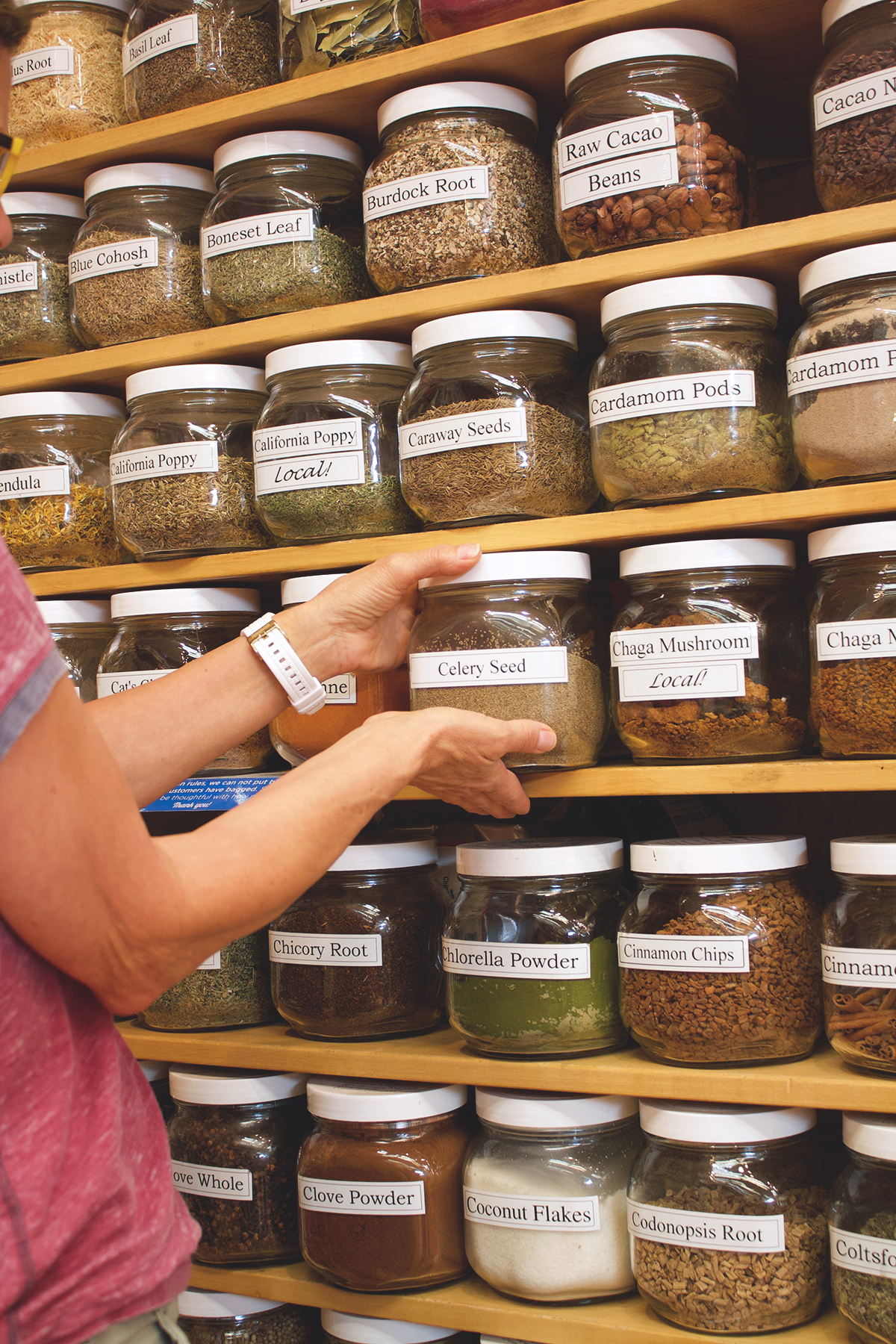 Before You Begin To Sell Herbal Products
Any kind of business comes with rules and legalities that must be followed. When you begin to sell herbal products, it is no longer a hobby; you are now in business. Rules and regulations vary from state to state and country to country, so be sure to do your research relative to where you live.
Finding a local tax expert, especially one who specializes in small businesses, is an important step. Tax experts can help you not only file your business taxes each year, but figure out where to be taking deductions so you maximize profit. There are also organizations like SCORE and the Small Business Association that provide free mentorship and even funding for your business.
Some suggestions of what to look into before you sell herbal products in any form include:
Herbal Product Categories:

The Federal Drug Administration (FDA) regulates herbal products as food, dietary supplements, or cosmetics, depending on the product. You'll need to know which category your product falls under, and thus which regulations apply.

Product Labeling:

Study the FDA's guidelines on labeling products. There are a few categories your products could fall under, including

cosmetics

,

drugs

, and

food

. Be aware that failing to follow their regulations on your labels could lead to FDA enforcement action. For example, making drug claims are not allowed. This would include saying a salve is "healing" or that a tincture "cures headaches." Be sure you know the difference between a drug claim and a structure/function claim, and be aware that even structure/function claims require supporting information be filed with FDA. There are ways to use creative language that gets your message across without breaking FDA guidelines, and sometimes simple is the safest way (from a regulatory compliance perspective) to describe a product. There are even regulations in regards to what information must be included on your product labels, such as manufacturing location, the amount of each herb used, text font size, and more.

Product Manufacturing:

Study the FDA's guidelines on

current Good Manufacturing Practices (cGMPs)

.

Insurance:

You will want liability insurance to protect your business in case a customer has an issue with something you made. Additionally, most farmers markets and retailers will require you have a minimum of (typically) $1 million in liability insurance. This may sound like a hassle (more money!), but it is the smart thing to do to.

Choose a Business Structure:

This article

from the Small Business Administration discusses options for structuring your business such as a sole proprietorship, limited liability company (LLC), or corporation. There are plenty of resources to help you navigate this step and determine which business structure is best for your business.

Licenses, Permits, and Registrations

: Your county/state will likely require a business license before doing business in your area. There may be additional licenses, permits, and/or registrations needed.

Taxes:

You will most likely be paying sales and use tax if you are selling your herbal goods. Be sure to look into what this entails so you have everything covered when tax time comes.
The above certainly doesn't include everything, but it is an introductory look at what to consider before you begin to sell herbal products. If you have more questions, the Herbal Academy delves into this topic in their Entrepreneur Herbal Course. You can also reach out to your local board of health and consulting experts for more advice.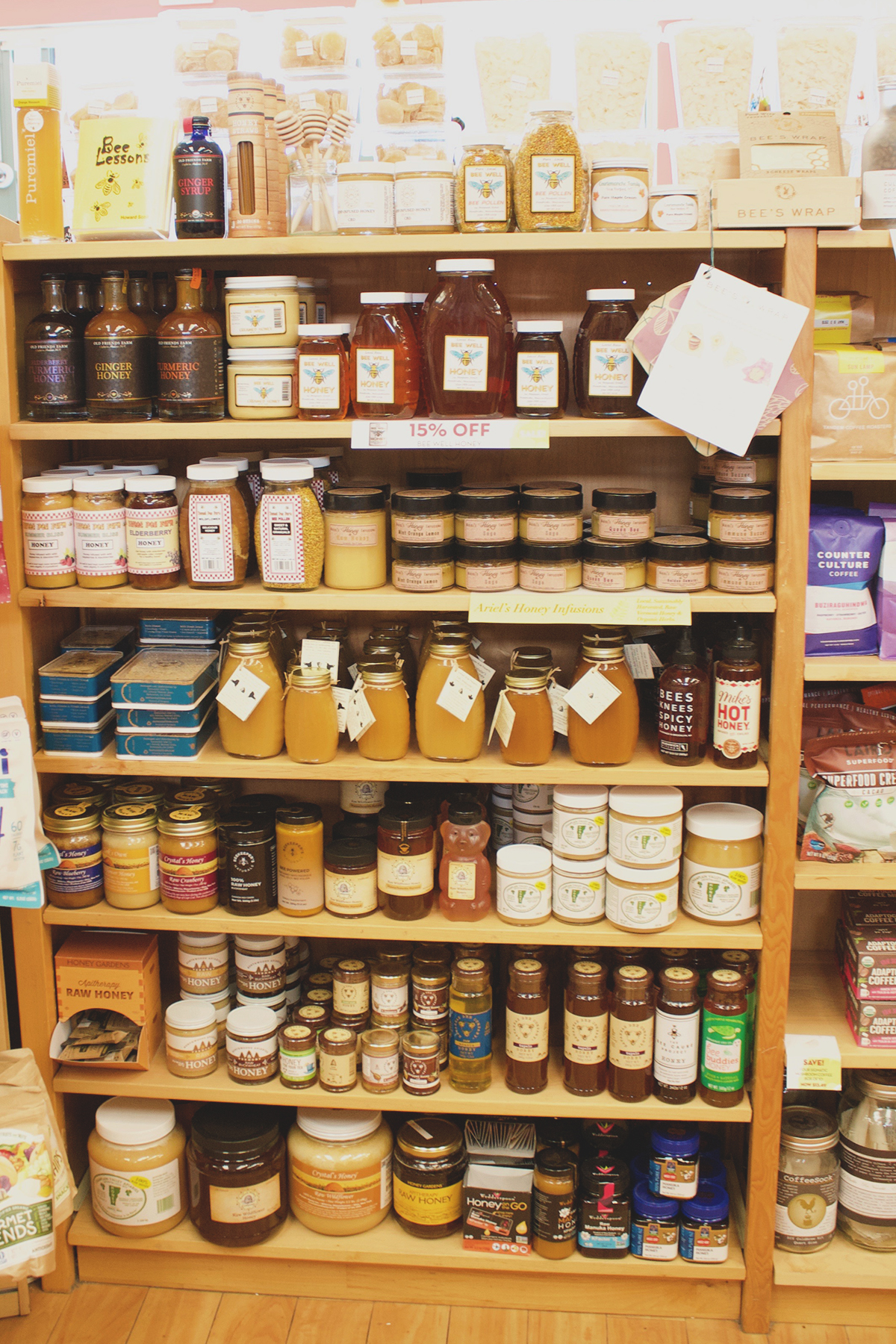 5 Best Places to Sell Herbal Products
1. Online
ETSY
Etsy is often the first outlet that many creatives look into when beginning to sell their offerings. Etsy is an online platform the herbal entrepreneur will likely find user-friendly and fitting for their products. Doing a quick search on Etsy will show just how many herbalists use the site as their online store.
The rules of Etsy state that everything on the site must be either handmade or vintage. This definitely narrows the pool of who can be on the site, but with Etsy's popularity, there are still thousands of makers who sell natural skincare, soaps, natural wellness products, and other goods you may be looking at selling. However, there is still room for success on Etsy when you're prepared.
Setting up an Etsy shop involves the following:
Name Your Business:

If you don't already have a business/product line name, you will need one for Etsy.

Take Photos:

Take the best quality photos you can of your products. This is the first and sometimes only chance you have to bring in a customer. Taking high-quality, well-lit, and well-staged photos can make or break your shop. Etsy allows several photos per product — so consider taking some with a sleek white background as well as some that feel more "organic," with botanicals surrounding the product, for example.

Product Description:

Etsy gives space for you to share all about your product. Writing a concise but colorful description will help the potential customer to know why they should buy your product. Be sure to highlight what makes your product unique, the ingredients included, size of container, and any other pertinent details.

Fees:

Unlike some other online platforms, Etsy doesn't require a monthly fee to sell on their site (as of this writing in June 2018). For each item you list, there is a $0.20 fee

per item

, which means you pay $0.20 for each unit you sell. There is an additional fee of 3.5% per transaction. So for each item you sell, Etsy takes $0.20 + 3.5% of your earnings.
These are the basics involved in setting up an Etsy shop. Other things you must consider include shipping fees, using appropriate tag words to help your products be found, filling out the "about" section and including all social media links, and writing out very clear shop policies. A tip for being found and standing out on Etsy is to pay for advertising/promoted listings through the platform. I sell much better when I budget even just $1/day in advertising.
It will likely take several hours that turn to days of work to set up your Etsy shop, but once everything is up and running, you can focus on creating what you love and sharing it with your customers!
E-COMMERCE WEBSITE
You will likely also want your own website when you sell herbal products online. This may come after you set up a shop on Etsy, or it may even come before. The reason for doing both Etsy and your own website is that you're widening the pool from which you draw customers. Some people will find you from Etsy and others will find your website by searching in Google for products like yours.
Similar aspects apply when selling on your website: take bright, well-lit photos, have thorough descriptions, include an "about me" page that shares the person behind the products, and provide easy-to-find information on how to contact you with questions.
2. Farmers Markets
Farmers markets may be the friendliest and most comfortable place for the herbal entrepreneur to sell herbal products. To find a farmers market near you, simply do an online search or ask your local chamber of commerce or another party that would know what's going on in town. If you live in a larger city, you may find there are farmers markets numbering in the double digits each week, as it is common for larger neighborhoods within a city host their own markets.
As you determine if a farmers market is a good fit, it is wise to consider the type of customer that is attracted to a farmers market as well as how tourist season might impact your sales. This can help you decide either which markets to apply to and what products to sell. Another thing to consider is how many other vendors might be selling similar products. Often, the farmers market manager(s) are cognizant not to flood the market with too much of the same vendor, but be sure to do your own research here.
This outlet is one you have to time right in order to get in for the season. Farmers markets typically open in May or early June and run through October. Applications vary but are usually available in the winter to early spring. If you'd like to sell at a farmers market, find the one(s) you're interested in and see if you can sign up for a mailing list to be notified when applications open. If this isn't an option, add a notification to your calendar so you don't miss this opportunity. Once farmers markets fill up, you're out of luck and will have to check back next year, unless someone drops out that season and a spot opens up.
Once you're in, there are basic things you will need. Be sure to follow the rules and regulations of the market you are selling at as well as proper business licensing laws required by your county. Some basic things you will likely want to have/consider having for a market:
Tent

: Usually a 10-foot x 10-foot pop-up tent.

Table(s)

: Decide what size and style best suits your needs.

Displays

: Check out a local craft store or a site like Etsy to find cute and functional displays. Keep in mind: "Eye level is buy level."

Signage

: This includes the business signage you'll hang on your tent as well as product pricing (people don't want to have to ask what things cost!). You may also want an A-frame sign to put out front to draw people in.

Credit Card Reader

: This is becoming more and more important as many people don't carry cash. Whatever processing system you use on your website can potentially be made mobile and many companies provide free credit card readers. All you need then is a smartphone to take credit card payments. Keep in mind that you will have to pay credit card processing fees associated with whichever company you choose.

Business Cards

: I get asked all the time if I have a business card at events. People who don't buy from me in person often go online later and will make a purchase. I put a coupon code on my business card to incentivize buying from me online.
Selling at events requires an upfront investment to get going — buying all the above things to set up your own mini store for markets — but is often worth it just for the networking and connecting with customers in person. I sold exclusively online for the first couple of years with my herbal business. Once I sold at my first market, I was hooked. I loved being able to share my products face-to-face. You may be surprised to realize that suddenly you are in the position of being a salesperson, but if you believe in your product and make it with your own hands, this role may come naturally. It's incredibly rewarding to connect with customers and have them come back week after week at the farmers market, sharing their love for your products.
3. Craft Fairs
These are very similar to farmers markets in terms of what to bring, setup, interacting with customers, insurance and legal requirements, and so on. The difference is that craft fairs and festivals are usually one and done events that happen seasonally, often on the weekend. What I've found, though, is these types of events bring in higher volumes of people than an average farmers market, which means there is an opportunity to reach many more potential customers and make more money in a day at a craft fair.
When you sell herbal products at a craft fair, you will likely need to bring more product with you. If you operate your booth solo at farmers markets, you may want to have an extra person helping you when selling at craft fairs.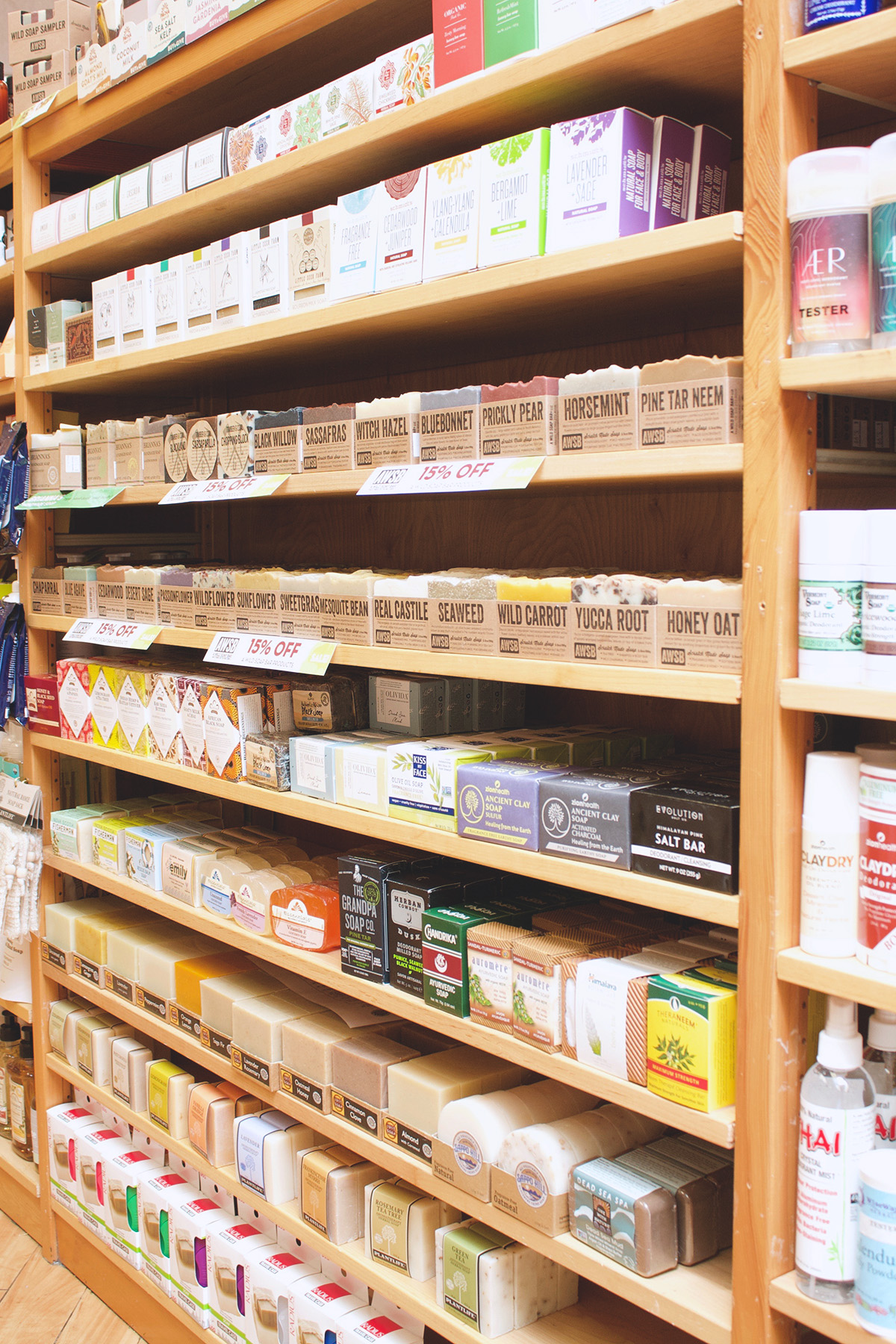 4. Retail
Retail stores can be an intimidating but incredibly rewarding outlet to sell herbal products in. Selling in retail stores is also referred to as "wholesale," which, you guessed it, means wholesale pricing. Most retailers have a certain margin they need to make and will not consider stocking your product if they can't get that margin. It is common for this niche of herbal goods to have around a 50% margin for the manufacturer (you), meaning you would set your wholesale costs at twice the cost to make the product, and the retailer would typically mark up the price 100% to make a 50% profit margin on your products. For example, if it costs you $2 to make a salve, the wholesale price would be $4, and your profit would be 50% of $4; the retailer would mark up the price to $8, and their profit margin would be 50% of $8. You may be able to sell your goods to a retailer for closer to 40% or even 30% less than retail — figuring out what works best is up to you. It may also make you realize you aren't charging enough for your products. I've found that makers of all kinds, especially those just starting out, do not factor in the cost of their time, and thus end up undercharging for their goods.
Something to keep in mind with retail sales is that you are typically selling in higher quantities (bulk) than when you sell herbal products directly to a consumer. This means your order size is going to be large. On top of that, the time you spend moving large amounts of products, say $300 in products to one retailer, is likely less than the time it would take to make that much at a market where you spend time setting up, selling, and taking down.
I have found retail to be my most profitable outlet when factoring in the time and work required. In order for farmers markets or craft fairs to compare with my retail sales, they must be well-attended with great weather and people who want to buy my product. I sometimes do much better at a market than in retail, but the overall reliable income lies more with retail. If you line up eight retailers who order just $200 in product each month, that is $1600 per month on wholesale!
The great part of retail sales, too, is that opportunities really are endless. Once you've tapped out local stores, you can sell herbal products in other states (being mindful of their regulations, of course). Selling in local stores is not only good money, but it can be great marketing as it can help drive your online sales. Once customers have tried your brand, they may go directly to your website to buy from you or recommend your goods to friends and family.
If you're interested in selling your products through a local store, one of the best things you can do is to find out who the buyer is and bring in samples of your product. Cold calling or emailing stores could work, but more often, going in and actually giving them something to try will yield a quicker and more positive response. This can be tricky for those who don't feel like salespeople, but just remember that you stand by what you make, you know what's in it and how it was made, and that is often what matters most to buyers. I like to bring samples of my best sellers or what I think would do well in a particular store, tell them about the products, and then leave them with the samples and an order form. I usually follow up within a week. Sometimes, if it feels right, I will ask right away while I am there if they'd like to go ahead and place an order, and I'll fill out the order form with them in person.
Once you have an order and a relationship with a store, clear communication and reliability are key. Delivering orders when you say you will (within a reasonable amount of time from when the order is placed) is very important. Popping in from time to time to straighten out the display, ask how things are going, and checking to see what you can do for them will help strengthen the relationship. Retailers are often busy and hectic, so being a reliable presence will make all the difference to them.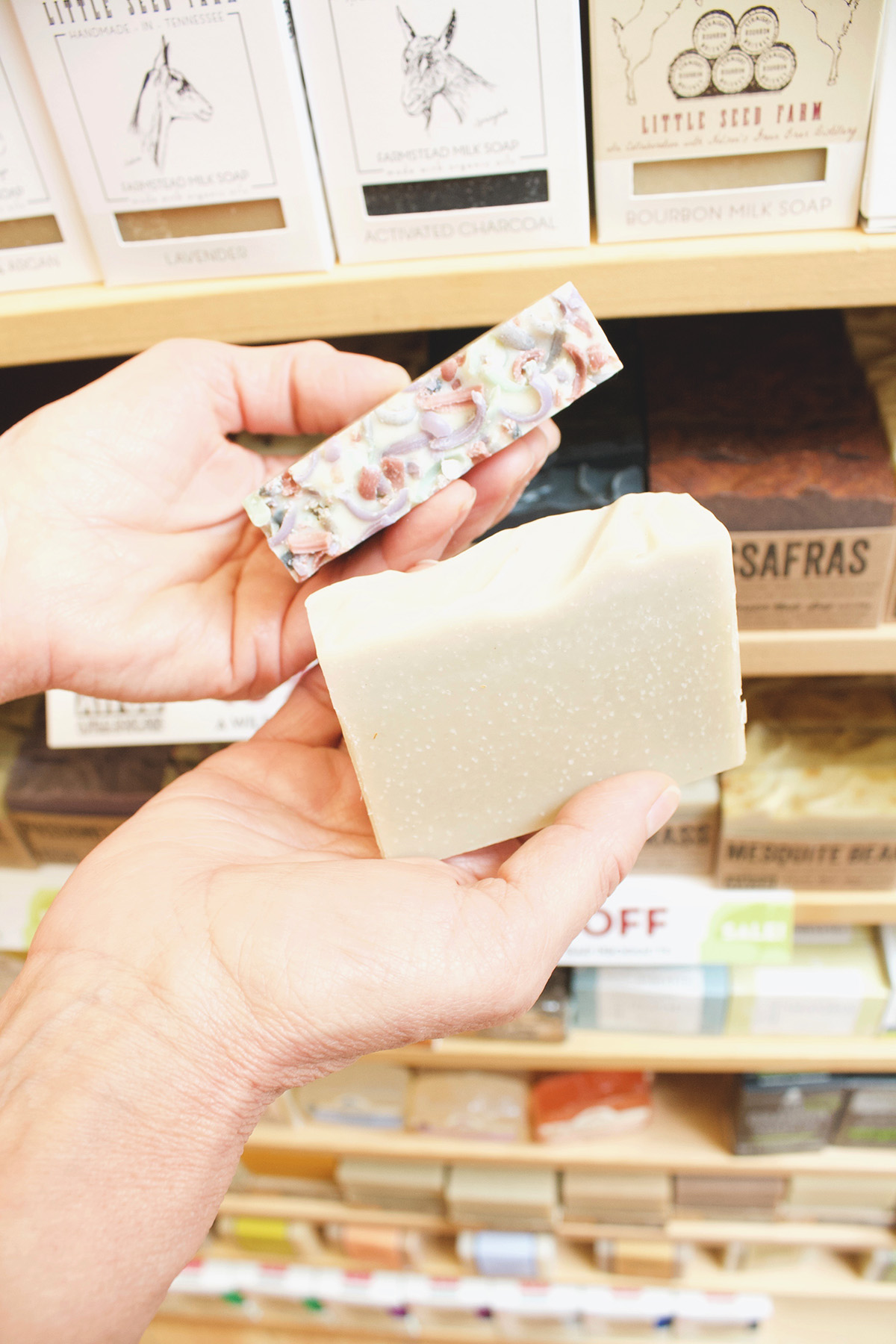 5. Local CSA
Selling herbal products through a Community-Supported Agriculture (CSA) program is a great option for those who make and sell herbal products but aren't farmers or don't have their own CSA. Many CSA programs seek local products to include in their subscription box of vegetables to add value. Bread, eggs, flowers, and herbal goods are some of the models I've seen.
Most CSAs run for about 20 weeks in a year — throughout the growing season from May or June through October. They include a box of seasonal produce each week to their customers, and either deliver at drop-off points in the local community (think: natural food stores) or have customers pick them up at the farm.
To sell herbal products in a CSA, first, make sure you have a plan together before you pitch to local farms. Start by making a list of seasonal items you would include with each box. Then, decide if you would be able to offer unique items each week, or if it would be a better arrangement to propose being a "guest maker" in the box once monthly. Since customers of CSAs are typically the same each week, as most models have them sign up for the full season, you wouldn't want to give the same type of product (such as a salve) every time.
Finally, reach out to the farms in your area with which you'd like to partner. It may be wise to do a pilot program with one farm and see how that goes. Then, you can expand if this approach is a good fit for you.
Finally
As you can see, there are plenty of places for you to sell herbal products. Hopefully, this breakdown has helped demystify the process of turning a passion or hobby into a viable business. One of the biggest things to keep in mind as you grow your business is to be patient and keep at it. Choose one of the aforementioned outlets to focus on first — whichever fits your situation best — and put your energy and time into working out the kinks there. Then, you can decide if you should try to sell herbal products in other places.
As you learn your business, what you have time and passion for, who your audience is, and your margins, you will have a better sense of what outlets are best to devote your time to sell through.
Above all, you want to enjoy what you're doing. It's likely that you got into this work because of a passion and connection to herbs and other reasons that aren't focused on money. It will be important to keep your love for your work at the forefront so you don't lose sight of why you're doing what you're doing. If you do this, you'll soon learn that you can make a living doing what you love!
Happy selling!