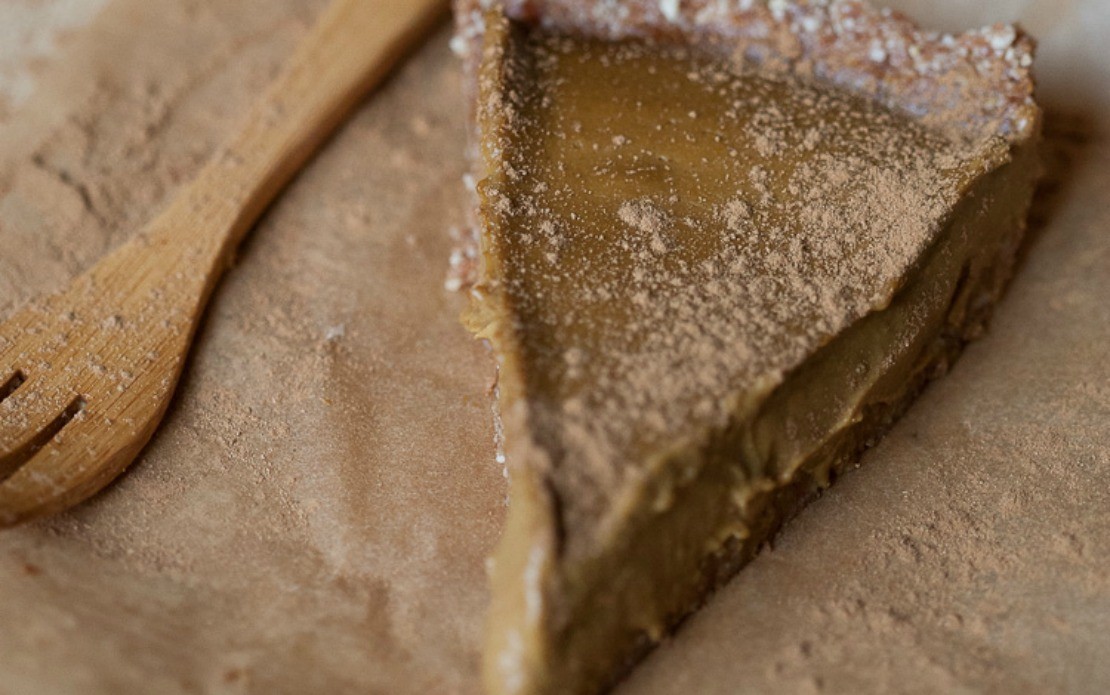 Vegan, Gluten Free, No Bake Pumpkin Pie
Thanksgiving marks the beginning of pumpkin pie season for many folks. This vegan, gluten free, no bake pumpkin pie recipe is absolutely delicious, and a perfectly healthy addition to your holiday dessert table. It's a cinch to throw together, and requires almost no settling time either. A yummy, easy, good-for-you pie? This one will be on our dessert menu from here on out!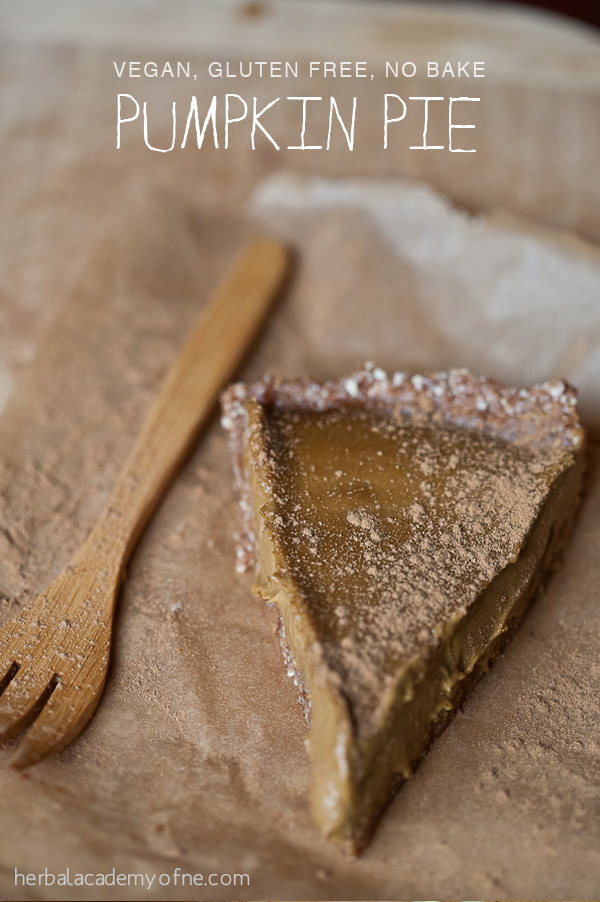 Vegan, Gluten Free, No Bake Pumpkin Pie
Ingredients
For the Crust
1 cup raw walnuts
1 cup raw almonds
3/4 cup Medjool dates
2 tbsp maple syrup, plus more if needed
For the Filling
16 oz pumpkin puree
3/4 cup cashew butter
1/2 cup maple syrup
1/2 cup coconut milk
1/4 cup coconut sugar
2 tbsp ground flaxseed
1 tsp pure vanilla
2 tsp cinnamon
1/4 tsp each of nutmeg, cloves and ground ginger
Directions
For the crust, pulse all ingredients in food processor until a sticky meal is formed
Press into pie dish
Blend together all pie filling ingredients until smooth
In a shallow saucepan over medium heat, whisk filling continuously for at least 5 minutes until the mixture thickens
Pour into pie dish one thick, and then let set in the fridge for at least one hour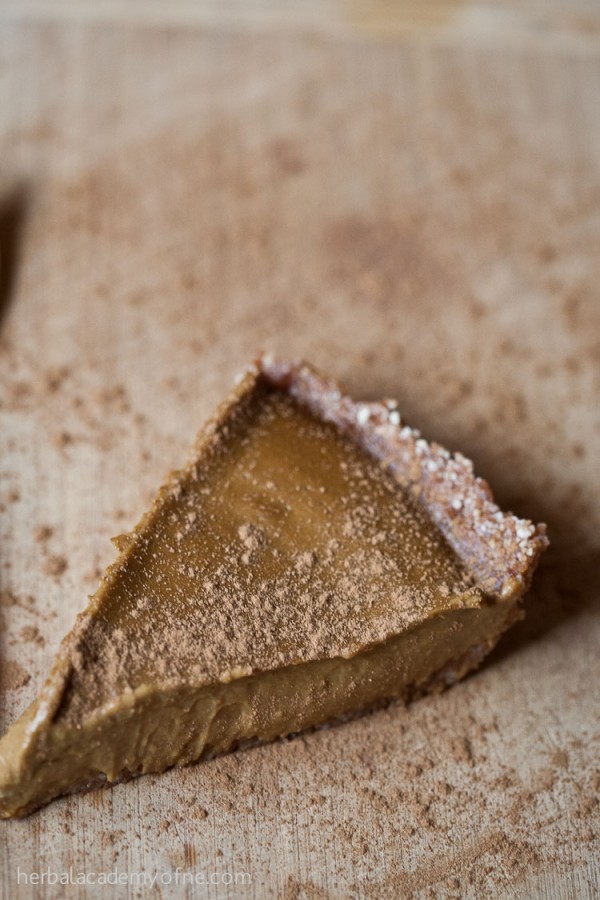 This post is provided by the Herbal Academy of New England's vegan cooking teacher, Lisa Kelly. Lisa is the founder, personal chef, and blogger at The Vegan Pact.