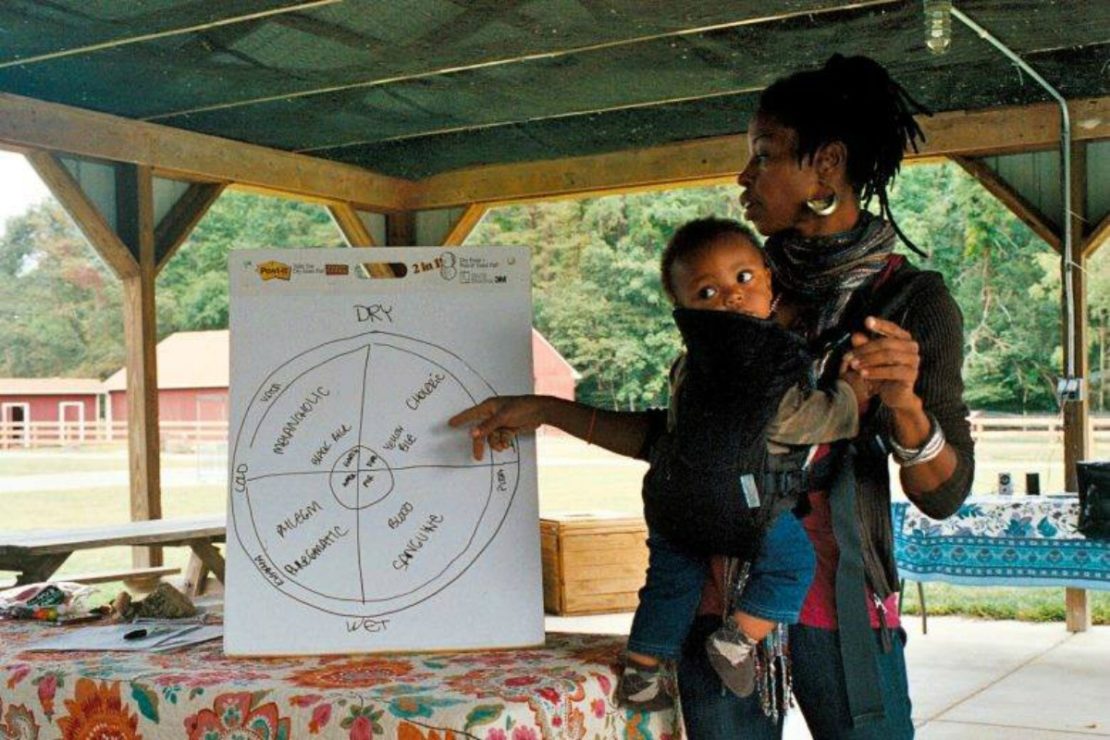 Teacher Feature: Ayo Ngozi
The teacher community here at the Herbal Academy thrives alongside our student community, and today we are delighted to share another interview from one of our Academy Educators, herbalist Ayo Ngozi.
Ayo is part of the behind the scenes team that developed, coordinated, and edited the Advanced Herbal Course, while also contributing lessons of her own. She is a graduate of Maryland University's M.S. in Clinical Herbalism program, and lead instructor for Centro Ashe, a grassroots herbal education center with locations based in Washington, DC and in Costa Rica.
Our students enjoy Ayo's presence on the forums and MyHerbalStudies Facebook group as she lends her clinical perspective and knowledge of traditional herbalism while answering student's questions and offering encouragement.
Herbal Academy: Will you share about your herbal path and how it brought you to the M.S. in Clinical Herbalism program at Maryland University? What was that experience like, and how has it shaped your view of herbalism?
Ayo Ngozi: Before I was an herbalist, I was a visual and performance artist, and for close to twenty years I also worked for various arts-based non-profit organizations in the Washington, DC area. I had been interested in herbs and alternative healing modalities since college, and generally preferred natural healing methods to allopathic medical care–I cared for myself with plant allies, birthed my first child at home, and stayed busy in my local community garden.
Two experiences in particular nudged me toward herbalism as my life's work. For the few years leading up to attending an herbal program, I worked as a teaching artist inside prisons with incarcerated fathers and their children. I loved it, and realized pretty quickly that an important part of my life's work was to serve as a healing presence for others, although at that point I didn't know that plant medicine was going to be the vehicle for that.
Not long after that, I traveled to the Caribbean coast of Nicaragua and what I thought was going to be a vacation ended up being a series of truly profound experiences with an elder herbalist there. When I returned to the States, I immediately applied to Tai Sophia Institute (now the Maryland University of Integrative Health), took the prerequisite anatomy and physiology courses in the summer, and by the fall was enrolled in graduate school.  
I think that my view of and work in herbalism has been shaped many factors. My artist self loves the sensory and tactile aspects of growing herbs and making medicine; my experience at Tai Sophia taught me how to get really geeky about science and evidence-based herbal practice; my interest in history (I earned a Master's degree in African and African American Studies at Cornell University before becoming a practicing artist) has a lot to do with how I think about the herbalism as a cultural practice and why I am so vocal about inclusion and diversity in the field.
Herbal Academy:  You have many roles as an herbal educator. Besides working as a teaching assistant for online courses at Maryland University and as an associate educator for the Herbal Academy, you are also lead instructor for Centro Ashe's Grassroots Herbal Program. What is the mission of Centro Ashe? Will you share a little about this unique program and what it seeks to do for the community?
Ayo Ngozi: Centro Ashe is a community-rooted herbal education organization (started by my friend and colleague, Molly Meehan Brown) with locations in southern Maryland (where there is also a teaching farm) and in Manzanillo, Costa Rica, which is located on the Caribbean coast very close to Panama.  
Its mission is to make affordable, accessible educational herbal programs available to the community in a way that honors all of the richness and diversity of folk herbalism. One way this is evident is that there is not a hierarchy that privileges Western herbalism above other traditions.  Although the program has Western folk herbalism as a foundation, we also include many instructors grounded in other healing traditions, including Ayurveda, Five Elements/TCM, First Nations and Afro-Caribbean traditions.
Some of Centro Ashe's instructors also come from non-academic backgrounds, and might otherwise not have a platform for the rich knowledge and wisdom that they bring to herbal practice. There is definitely a strong social justice thread that runs through our programs.
The Chesapeake Herb Gathering, which Centro Ashe hosts each fall, has been growing by leaps and bounds. It's an amazing gathering of plant people from so many paths–not just herbalists, but birthworkers, farmers and homesteaders, energy healers, yogis, food justice activists and others–that come from all over the country to share in learning and teaching together. Some teachers are self-taught, some facilitators are young people, and some (like the incredible Amanda David and Robin Rose Bennett) are herbalists with long histories of practice and teaching. It's really fantastic.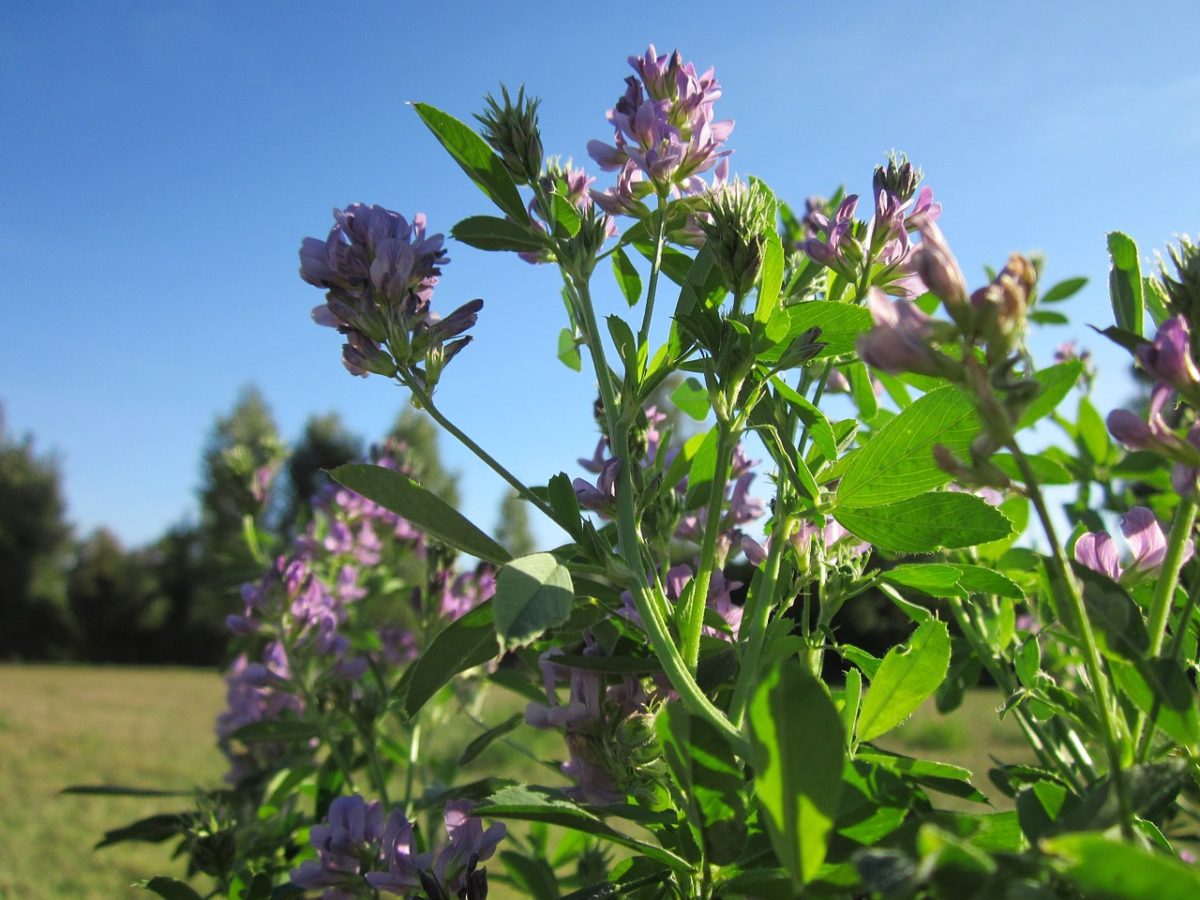 Herbal Academy: In your work as a clinical herbalist, adrenal and nervous system wellness are special areas of interest for you. Will you tell us a little about why that topic is so fascinating to you?
Ayo Ngozi: Good health comes from a constellation of different factors, but what are a few ways that we can protect and nourish adrenal health in today's typical stressful, fast paced lifestyle?  From the first time I heard the term "HPA axis" in grad school, it was that constellation aspect that really excited me.
As much as I thought I wasn't much of a science mind when I first entered the herbal program at Tai Sophia, I learned pretty quickly that I love physiology, and still completely geek out on learning about the body's system and functions. One reason I'm fascinated about the interplay between adrenal and nervous system health is that it's just such a complex web–clinically, it's incredible to see how working with plants to pull these threads tighter, or loosen those others, can change a person's entire experience of health and wellness.
I didn't realize until several months into formal herbal study that I was a complete mess. I was affected by the chronic stress that comes with with being a low-income, single mother of color in a very expensive metropolitan area; in addition, I'd experienced serious trauma earlier in my life and hadn't resolved it.
I was able to see through my herbal studies how seriously it affected my adrenal, mental, and thyroid health–and how really digging in and addressing my trauma through work with an herbalist and acupuncturist, increased nourishment, yoga, and counseling completely changed my state of wellness. These are healing modalities that I continue to recommend to clients and students. Herbally, adaptogens like shatavari, tulsi, cordyceps and ashwagandha became my best friends (and of course, others might find healing in different herbs depending on their needs).
Nourishment is also really important for a healthy HPA axis; steel-cut oats with ghee and warming spices like cinnamon or cardamom, kale and collard greens, baked sweet potatoes, kichadi, and nutrient-rich infusions like nettles, red clover, and alfalfa are some of my favorites. There are lots of other simple and supportive practices that we can add to our daily routines, like deep breathing during stalled traffic, that can help calm the sympathetic nervous system (that part of the autonomic nervous system that initiates stress responses) and help bring us to balance.
Mindfulness practices–spiritual or otherwise–are also really important in helping us to slow down, to call our attention to our actual experience (as opposed to our "stories") and also to be in gratitude, which I truly think is an important contributor to wellness.
Herbal Academy:  You mention in your Academy profile that you are a 4th generation descendant from Virginia herbalists. Can you tell us a little more about that?
Ayo Ngozi: My great-great grandfather, Beverly James, was born in Madison County, Virginia in 1841. He and my great-great-grandmother, Betty Harris James, were experienced herbalists who served their community for decades. They also passed on what they knew to their children and grandchildren. My grandmother, Rosa Lee Johnson James (who died this past August at 105) shared with me what she remembered learning from them, including the seasonal purges, the importance of alteratives and bitters for keeping the blood clean, and other remedies.
My father, who was born in the 1930s, grew up with herbs as a regular part of healing, alongside doctors visits and the like. Just recently I purchased some calamus root and he insisted on smelling it first to be sure I was getting "the real thing."
I am the only one of Beverly and Betty's descendants that I know of who took on herbalism as a professional practice, but as with many families in this country and in the world, the practice of using plants for healing is one of those things that has simply been built into our legacies–it's a birthright as much as a profession. My family history is actually pretty typical–I often ask herbal students to ask their older relatives about how herbs have played a role in family life and it happens all the time that folks find out that Aunt So-and-So was a midwife, or their great-grandfather wrote medical books in Germany or whatever.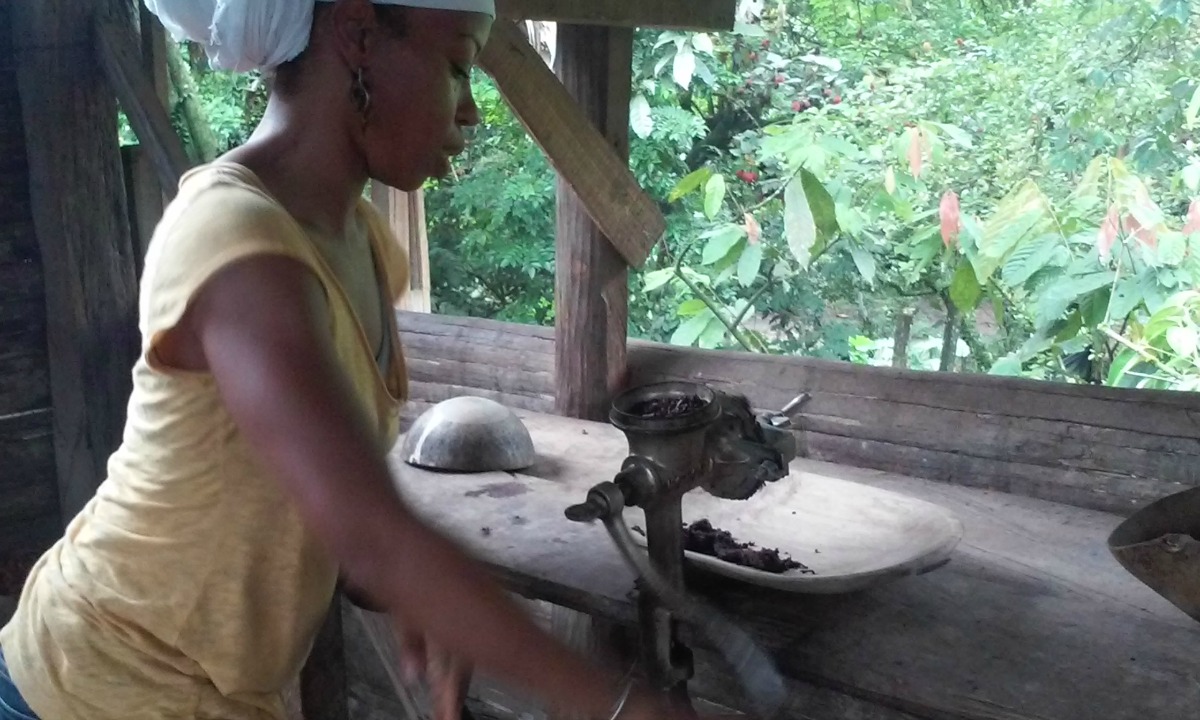 Herbal Academy:  Do you ever think about the legacies that other herbalists have left for us? Is there a certain legacy that you hope to pass along to the herbal community through your work?
Ayo Ngozi: I think about this a lot, with mixed feelings. One thing we have to remember is that back when nearly all medicine in the US was plant medicine, there was a lot of sharing and appropriation of ideas, healing techniques, and materia medica. But when we attend most herbal education programs or read herbal histories, there is a very small group of white men that is said to represent our herbal history.
The broader picture–which includes the herbal legacies of the working class, of people of color and indigenous people, of LGBTQ healers–has disappeared, and in my opinion the entire profession (not to mention our clients) lose out in this omission. There is this story that herbal practices effectively disappeared into a black hole during a huge chunk of the 21st century, and this is simply not true–it's just a question of where we look, and who we ask.
I'm excited to see so many other herbalists starting to engage in this conversation and really look more closely at ourselves and our work in this regard. I hope that as an herbalist I am able to pass on a legacy that honors a more complete history and that privileges traditional practices alongside clinical evidence, as vehicles to greater and deeper healing in the spaces in which I find myself.
Herbal Academy: Which modern herbalists have helped inspire your herbal journey?
Ayo Ngozi: I've been greatly inspired by my teachers, of which there are many–but Dr. Jim Duke, Simon Mills, James Snow, and Camille Freeman have probably most impacted the way I think and work as an herbalist. I'm also really inspired by Phyllis Light, Matthew Wood, and Jim McDonald. Malidoma Some and Queen Afua are not herbalists per se, but their approaches as healers influence how I approach healing as a philosophy.
Herbal Academy:  Please tell us a little bit about your role with contributing to the Advanced Herbal Course. What topics did you teach in this program and how are they important in clinical or advanced herbalism?
Ayo Ngozi: I loved being a part of the team that put the Advanced Course together, working alongside the incredible Erika Galentin and Jane Cookman Metzger. We took time first to think through and craft what would comprise the course offerings, then took several intense months doing a combination of recruiting other contributors, doing careful editing, and writing lessons of our own.
I really appreciated being able to use all parts of my brain to explore a range of topics for the course. I wrote lessons on traditional energetic systems (like humoral theory and astrological herbalism), US herbal history, the anatomy of blood and the circulatory and lymphatic systems, supporting longevity and vitality with herbs, the gut-brain connection, and the energetics of food.
Each of these has specific reasons that they are critical for advanced practitioners to understand, but overall I can say that these topics–and really the entire Advanced Course–are really valuable because they take students far beyond the idea of matching her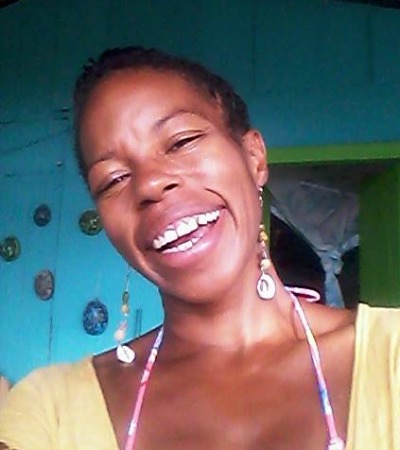 bs to ailments or body systems. In some cases, they provide much more detail about how the body works down to the cellular and molecular level–which becomes important when we want to know why and how specific herbs work (or do not work) for clients, or when we need to understand herb-drug interactions or contraindications.
In other cases, having a deeper understanding about the bases of energetic systems helps us to be more effective when observing individual constitutions, or the energetics of health imbalances. The gut-brain lesson in particularwas really enlightening for me to research and write, because it built so much on what I'd previously learned–research on the gut biome and mental health is in a really exciting place right now! I'm so impressed by how the Herbal Academy is staying right on the pulse of what's happening in terms of clinical research as well understanding our herbal traditions and legacies. It's an honor to be a part of the faculty here.
We are blessed to have Ayo as part of the team here at the Herbal Academy, and we look forward to introducing you to another instructor next month. To discover how the Advanced Herbal Course is preparing our students for the next steps on their professional journeys, we invite you to visit our courses and classes page!