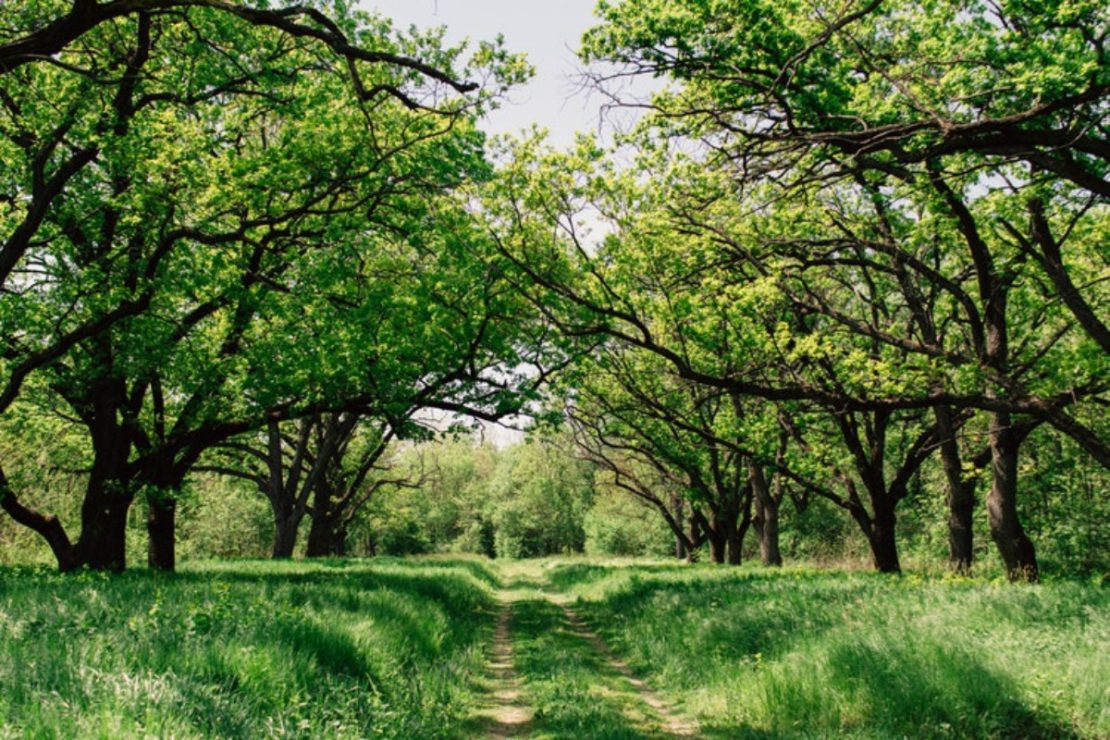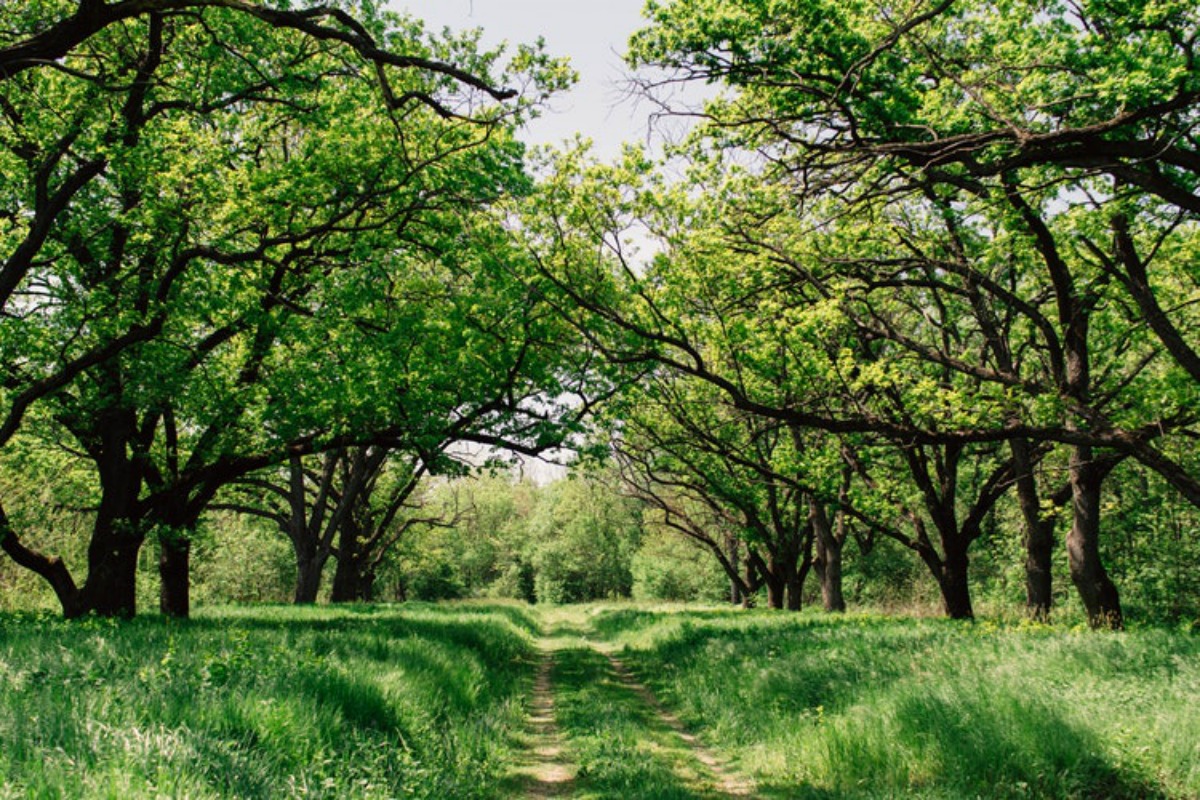 The Spring Cleanse: How To Use Herbs to Support The Body's Detoxification Process
With the warm weather upon us, we all want to feel our best. Spring is a season of growth and rebirth, and for many, it brings with it the idea of "doing a cleanse" to shake off the — literal and figurative — weight of a long, cold winter.
A quick online search for "spring cleanse" yields a staggering number of results — many from sketchy sources touting unrealistic results. We don't need to undertake drastic measures to "cleanse" our systems. Our bodies have an amazing ability to detoxify themselves, and we can use common herbs to assist that natural cleansing process. When it comes to a spring detox, think in terms of gentle supportive herbs for cleansing, not deprivation and drastic measures.
The Spring Cleanse: A Mind-Body Connection
In Traditional Chinese Medicine, spring is governed by the Liver and is traditionally a time of release. The liver, which is greatly affected by stress and emotional disturbances, has the primary function of filtering toxins out of your blood before they enter the rest of your body (Eden, 2008).
In addition to being one of your body's detox organs, your liver also controls the flow of chi (qi) through your body. If you think of your organs as a solar system, your liver is the sun. It is the center of your body's natural purification system — intricately connected to other organs like the gallbladder, kidneys, lymphatic system, colon, and skin, which all filter different toxins from the body (Groves, 2016).
A Healthy Starting Point with Herbs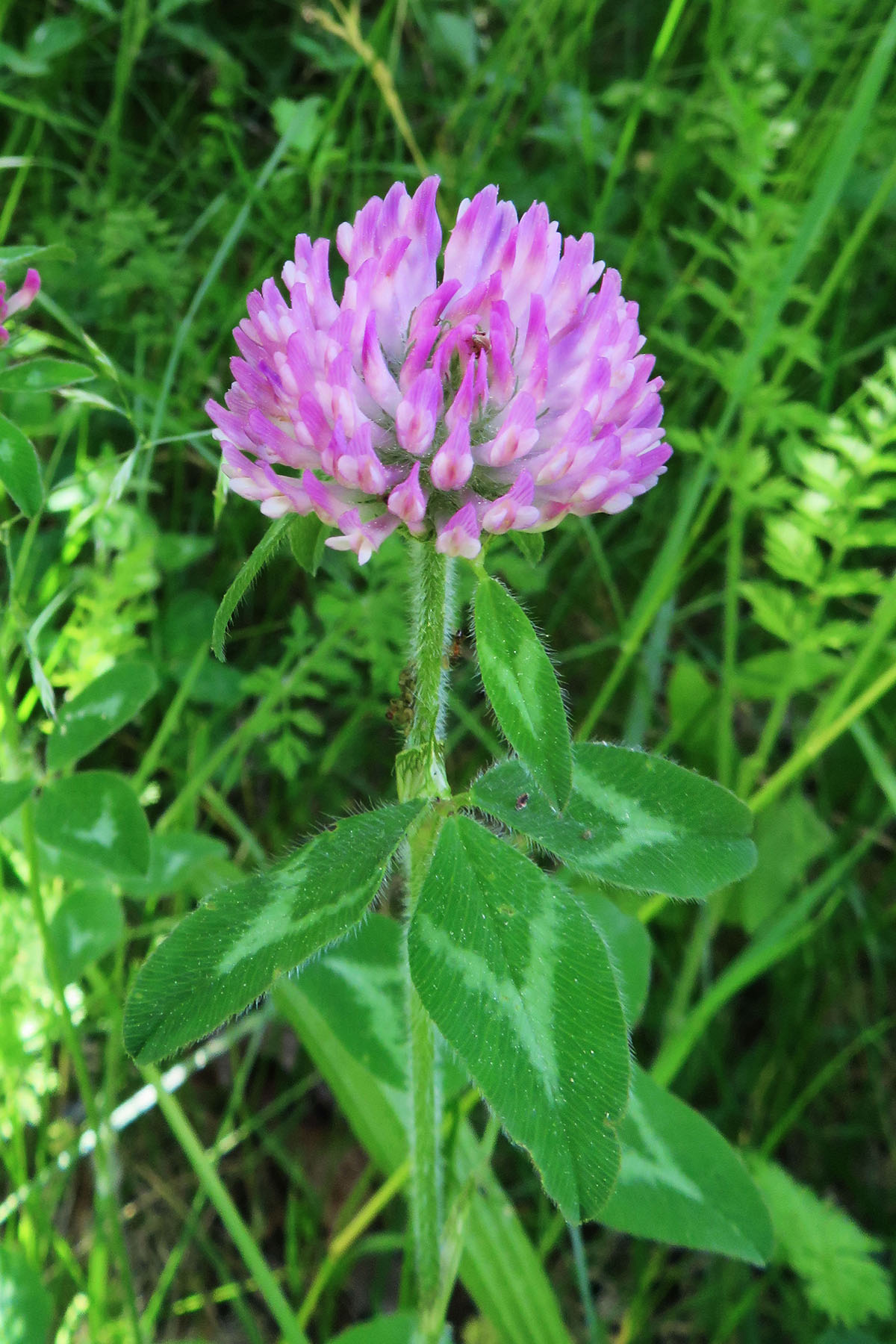 Before turning to supportive herbs for cleansing, it is critical to start with healthy lifestyle choices. While it may sound cliché, eating well, exercising regularly, getting enough rest, and staying hydrated are essential to maintaining your body's natural functions.   
"To really make vital changes to your well-being, look beyond a simple 'take some herbs' approach… Diet, lifestyle, and mind-body balance are the pillars of health and no amount of tinctures or capsules can take their place" (Groves, 2016, p. 21). No cleanse will be able to undo the damage of years of poor habits, so keeping yourself healthy (through as many natural means as possible) is the best starting place for any herbal program.
If you are thinking about using herbs to support your body's inherent ability to remove toxins and metabolic wastes, it is important to conduct thorough research and consult a clinical herbalist, naturopath, or doctor before using any herbs, particularly if you are suffering from any serious medical conditions.
Supportive Herbs for Cleansing
Below is a list of herbs commonly used for detoxification.
Herb
Liver Movers/Alteratives
Liver Protectors
Lymph Movers/Alteratives

(Lymphagogues)

Parts Used
Cautions

Dandelion

(Taraxacum officinale)

X

Leaves, root

Diuretic; caution using with other medications

Burdock (

Arctium lappa)

X

X

Leaves, fruit, root, seeds

Can cause dermatitis (rare)

Yellow Dock

(Rumex crispus)

X

Root

Less is more; avoid during pregnancy, breastfeeding

Turmeric

(Curcuma longa, C. domestica)

X

X

Rhizome

Not for use with blood-thinners or gallstones; can cause skin rashes

Schizandra

(Schisandra chinensis)

X

X

Berries/fruit

Large doses can cause heartburn; can interact with some medications

Artichoke

(Cynara scolymus, C. cardunculus)

X

X

Flowerheads, leaves, root

Do not take with peptic ulcers; dosages restrictions during pregnancy

Ginger

(Zingiber officinale)

X

X

Rhizome

Milk Thistle

(Silybum marianum)

X

Flowerheads, seeds

Can cause allergic reaction (rare); seek medical assistance if using during chemotherapy

Red Clover

(Trifolium pratense)

X

X

Flowerheads

Calendula

(Calendula officinalis)

X

X

Flowerheads

Can cause allergic reaction (rare)

Echinacea

(Echinacea

spp.

)

X

X

Root, flower

Can cause allergic reaction (rare)
(Compiled from Groves, 2016 and Chevalier, 2016)
Using Herbs for a Spring Cleanse
Primary Systems: Herbal Support for The Liver
While your skin may be your largest organ, it is not the most efficient when it comes detoxification. That title falls to your liver, which is constantly filtering toxins and metabolic wastes out of your blood before it enters the rest of your body.
Bitter herbs can support your liver's natural detoxification function, encouraging the organ to clean blood more efficiently and excrete more bile for digestion. Often referred to as alteratives or blood cleansers, herbs such as dandelion and burdock are detox rockstars, working to keep your detox channels open and moving so waste and toxins are removed from your body. Turmeric, milk thistle, ginger, schizandra, and artichoke leaf can aid in liver protection and regeneration (Groves, 2016).  
Unlike drugs, which take over for your body, burdock nourishes and strengthens your natural filtration system, enabling it to work optimally to clear away waste as it is meant to do (Bennett, 2014).
To stimulate the large intestines, yellow dock can be used alone or combined with other alterative herbs such as burdock and dandelion roots. Yellow dock has been shown to improve the flow of bile, further contributing to its detoxifying abilities (Chevalier, 2016). Yellow dock is best used in small amounts on a short term basis (Kuhn & Winston, 2008).  
Dandelion is another supportive herb for cleansing that gently stimulates the liver and gallbladder, encouraging the former to remove waste from the body and the latter to excrete bile when needed for digestion. Calendula, often a go-to for skin inflammation, is also prized for its detox properties and has long been used to aid the liver and gallbladder in cleansing as well (Chevalier, 2016).
Secondary Systems: Herbal Support for Skin and Lymph Systems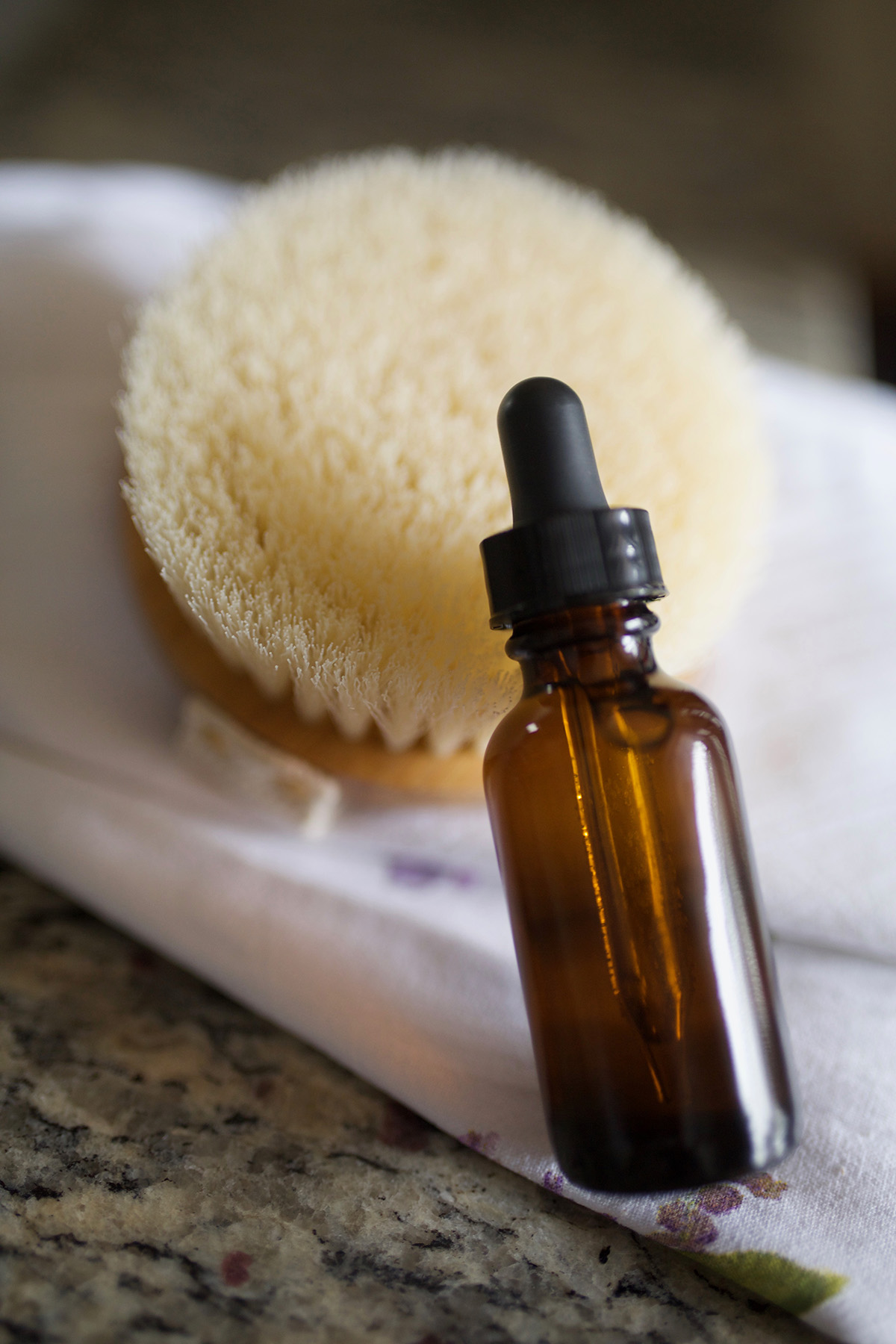 Think of your skin and lymphatic systems as the backup cleaning crew for your liver; these separate, but closely interconnected systems support one another. Your lymphatic system cleans fluids from your body, dumping the waste into your bloodstream for removal by your liver. However, because it lacks a pump to move lymph (fluid), physical movement, including exercise, massage, and skin brushing, is critical to stimulate lymphatic movement and drainage.
Exfoliation and hydration are also excellent for purifying the skin. While your skin might not do the heavy lifting, it is still an important detoxification organ. Lymph-stimulating herbal baths, steams, saunas, and exfoliation also help detoxify the skin with detoxification. Clay, juniper, ginger (topically or in a bath), seaweed, Epsom salts (bath), plantain, aloe leaf, and prickly pear pad poultices can also aid in exfoliation and toxin removal (Groves, 2016).
DIY Bitters Tea Recipe To Stimulate The Liver
This bitter herbal tea has a taste reminiscent of coffee. It's filled with supportive herbs for cleansing and is a great way to boost your liver function.
Bitters Tea
Adapted from Body Into Balance by Maria Noel Groves
Ingredients
2 teaspoons burdock root
1 teaspoon roasted chicory root
1 teaspoon dandelion root
Optional: ½ teaspoon yellow dock as a gentle laxative
Directions
Place 2 cups of water in a small pot or saucepan.
Add roots.
Bring to a boil and then immediately reduce the heat and continue to simmer (covered) for 15-20 minutes.
Strain out the roots and serve hot or let cool a bit and serve over ice.
You can learn more about making your own herbal bitters in our two-part series: Bitter Integrations: Part 1 and Bitter Integrations: Part 2.
With gentle herbs that support the body's detoxification organs, there is no need for extreme measures or starvation detox schemes. Spring is the perfect time to learn more about supportive herbs for cleansing and try a recipe or two. Have you tried a bitter brew or similar herbal detoxifying blend? Let us know what your favorite herbs are to support a spring cleanse on Facebook, Twitter, or Instagram.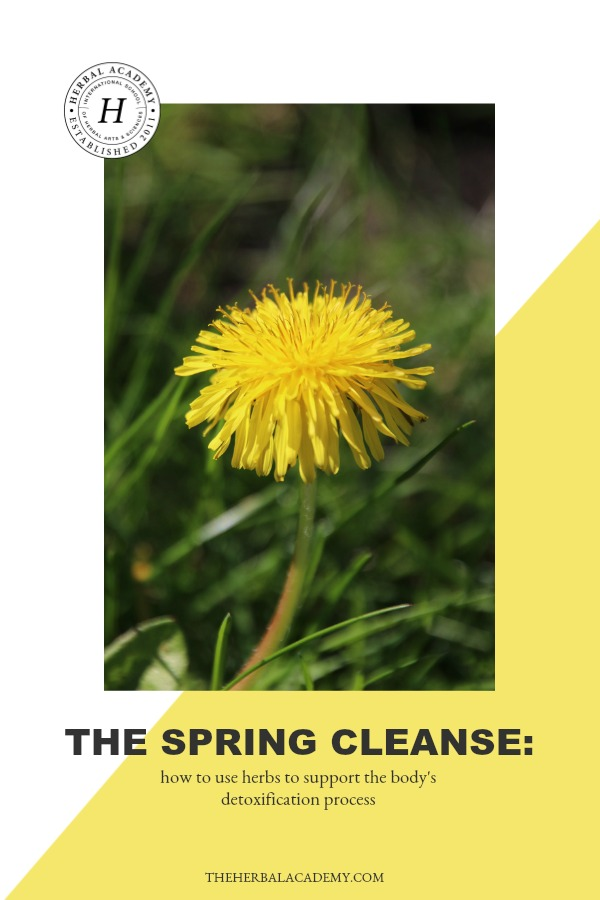 REFERENCES
Bennett, R.R. (2014). The gift of healing herbs. Berkeley, CA: North Atlantic Books.  
Chevalier, A. (2016). Encyclopedia of herbal medicine [3rd ed.]. New York, NY: Penguin Random House.
Eden, D. (2008). Energy medicine. New York, NY: Penguin.
Groves, M.N. (2016). Body into balance: An herbal guide to holistic self care. North Adams, MA: Storey Publishing.
Kuhn, M. & Winston, D. (2008). Winston & Kuhn's herbal therapy and supplements [2nd ed.]. Philadelphia, PA: Wolters Kluwer Health.
TCM World. (n.d.). Liver/Gallbladder according to five element theory. [Online Article]. Retrieved from https://www.tcmworld.org/what-is-tcm/the-five-major-organ-systems/tcm-lifestyle-wisdom-for-liver-health/