Tincture Making 101 Mini Course
Tincture Making 101 Mini Course
Just imagine row after row of amber and cobalt blue bottles lining the shelves of your herbal dispensary, each neatly labeled and filled with various shades of yellow, green, and brown herbal tinctures that you've crafted for a specific purpose.
In the online, self-paced Tincture Making 101 Mini Course, we explore the craft of tincture making from the ground up, giving you a solid foundation that will prepare you to make, use, and formulate tinctures confidently! 
This highly requested online tincture course will cover:
Beginning and advanced tincture-making methods

How to choose the best solvent (liquid base) for your tincture

How to make alcohol-free tinctures

Tincture troubleshooting tips 

How to blend herbal tinctures to make custom formulas

Best practices for how and when to use tinctures

Tincture recipes to get you started

And so much more!



Upgrade your enrollment with the Tincture Making Guidebook, a beautifully designed spiral-bound book filled with all sorts of helpful tincture-making information, graphics, tips, and best practices to make your tincturing journey as easy and straightforward as possible.
Sanitize the storage containers and dust the shelves. It's time to macerate and decant your way to a well-stocked herbal dispensary!
This is a seasonal offering! Enrollment is open through November 30, 2023.
Description
Tinctures can often feel like an intimidating preparation to add to your herbal repertoire. Which solvent best extracts alkaloids? What alcohol percentage is needed for herbs high in tannins? Are mathematical ratio tinctures superior to folk tinctures? What on earth is a percolation tincture? Which temperature is too high for a glycerite? How can I properly dilute 95% alcohol to a lower percentage? How do I determine the proper dosage for a custom tincture formula? What is that white stuff in the bottom of my jar?
The list of questions and concerns could go on and on.
Thankfully, you'll get answers to these common questions and concerns in this course, which includes wisdom from fellow herbalists paired with logical scientific explanations and personal experience gained through regular practice.
We've taken the subject of tincture making and streamlined it—addressing common questions and concerns as we walk you through each part of the tincturing process using step-by-step directions, video tutorials, visual graphics, and plenty of examples—all to help you connect the dots and get started on your tincture-making journey.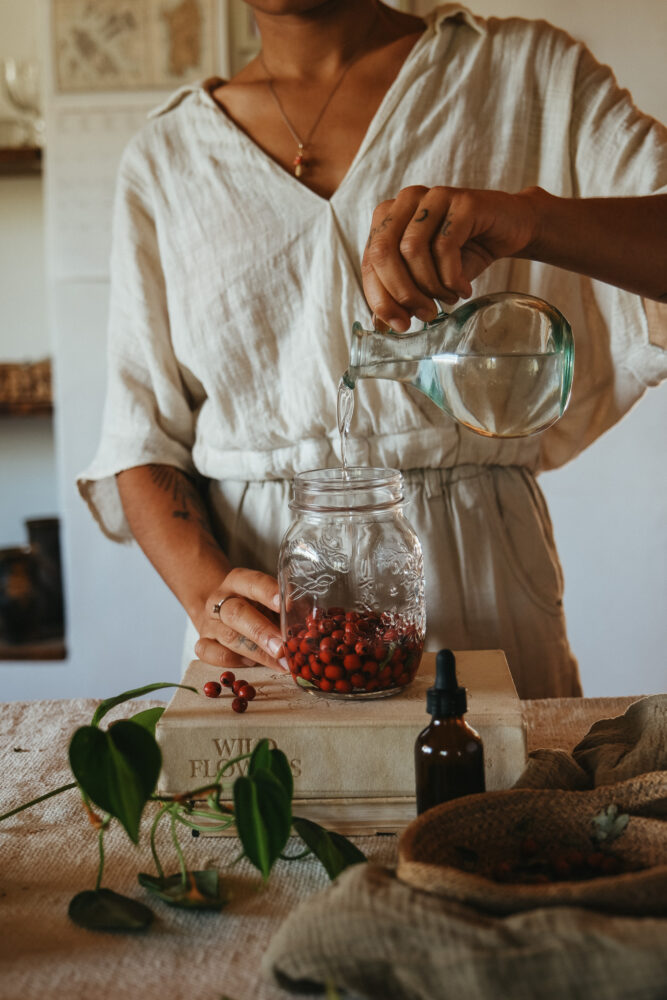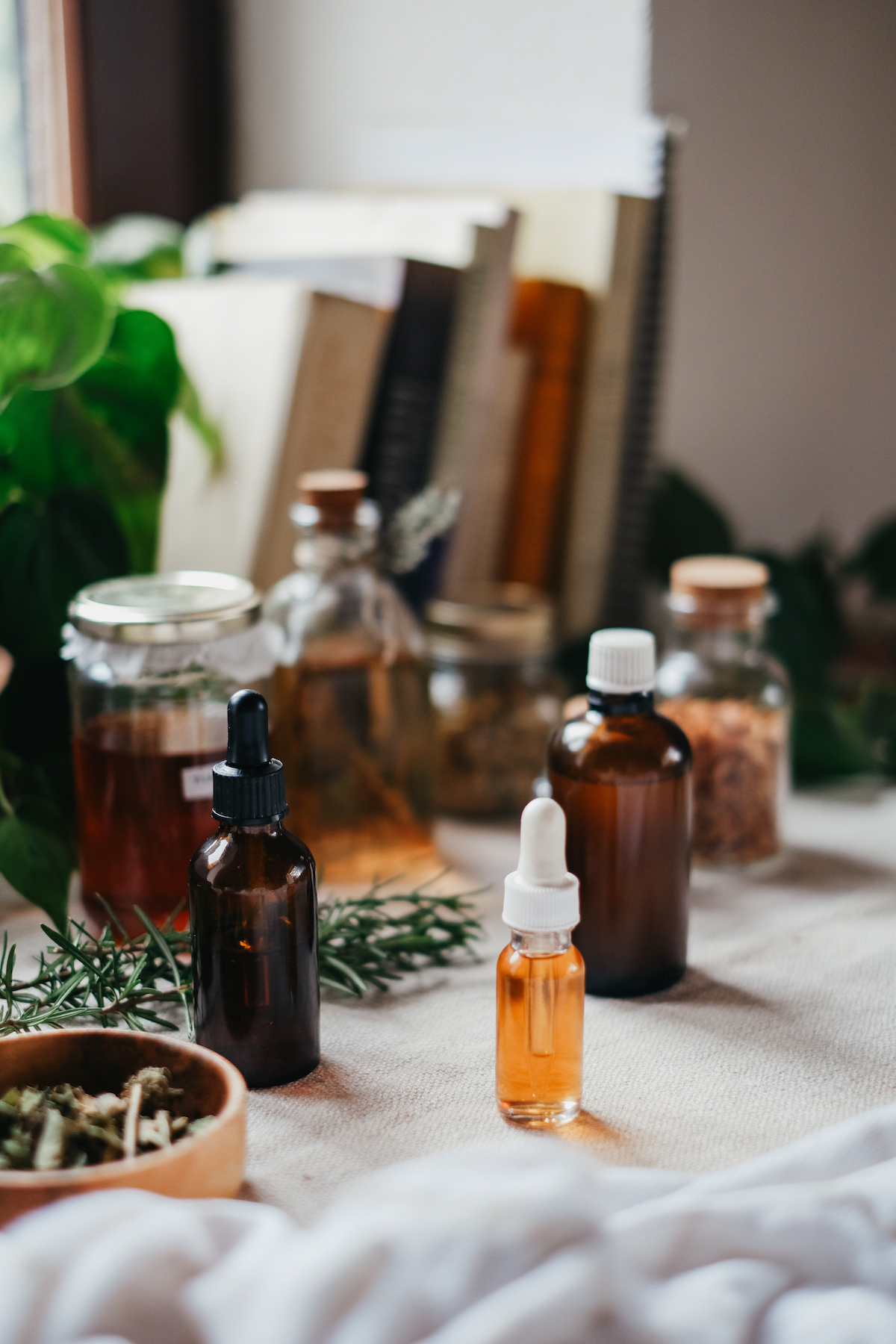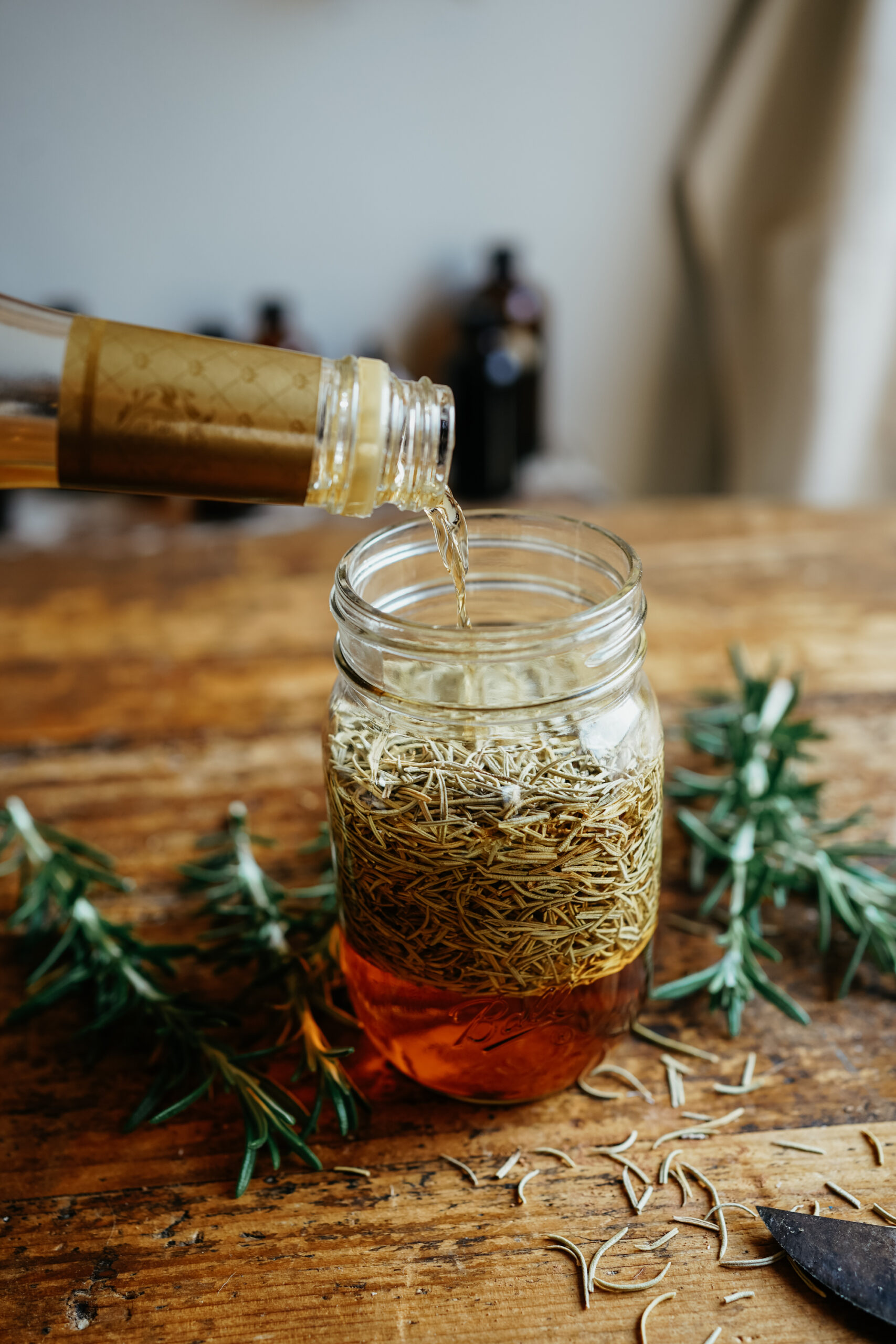 Learn how to make, use, and formulate your own herbal tinctures.
This course is designed to help you take individual solvents and herbs and transform them into properly prepared tinctures, glycerites, and vinegars, which you can then use to create personalized tincture formulas, if desired.
In the Tincture Making 101 Mini Course, our goal is to not only educate you about how to make tinctures, but also inspire you to actually use them in your herbal practice. You're going to learn exactly why tinctures are so useful and most importantly how to use them internally and externally with confidence.
When you complete this course, you'll have a clear understanding for how to make potent preparations in a way that best suits you, while at the same time, you'll be well-equipped to push your skills further with advanced tincture-making techniques when you feel ready. We'll show you how to then take your well-crafted tinctures and use them to formulate your own effective tincture blends—all while giving you plenty of exercises, tutorials, and recipes so you can put all your learning into practice.
Upgrade your enrollment with our Tincture Making Guidebook for just $25.99!
TINCTURE MAKING 101 MINI COURSE OUTLINE: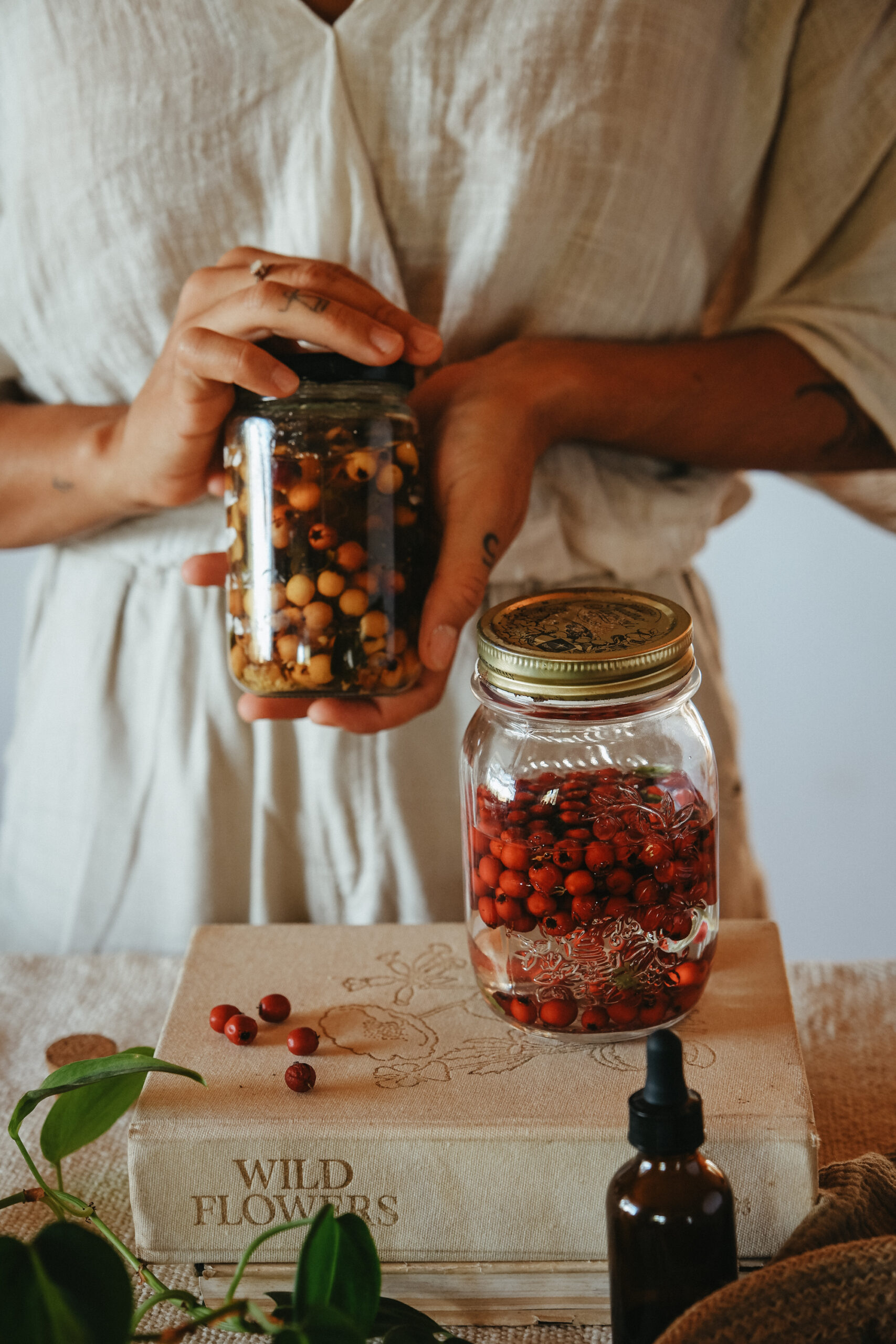 LESSON 1: INTRODUCTION TO TINCTURES
Tinctures are a wonderful preparation to incorporate into your herbal practice. They have a wide array of uses, a long shelf life, require smaller doses than some other herbal preparations, and are quite convenient for most individuals. Tinctures can be used individually as simples or blended together to create formulas, and when you make them yourself, you can save quite a bit of money.
IN LESSON 1, YOU WILL LEARN:
What tinctures are
When to use tinctures instead of other types of herbal preparations
How to use tinctures internally and externally
When to buy pre-made tinctures versus make them yourself
Which tincture-making supplies to have on hand
Where to source herbs, solvents, and supplies for tincturing
How to build your confidence in tincture making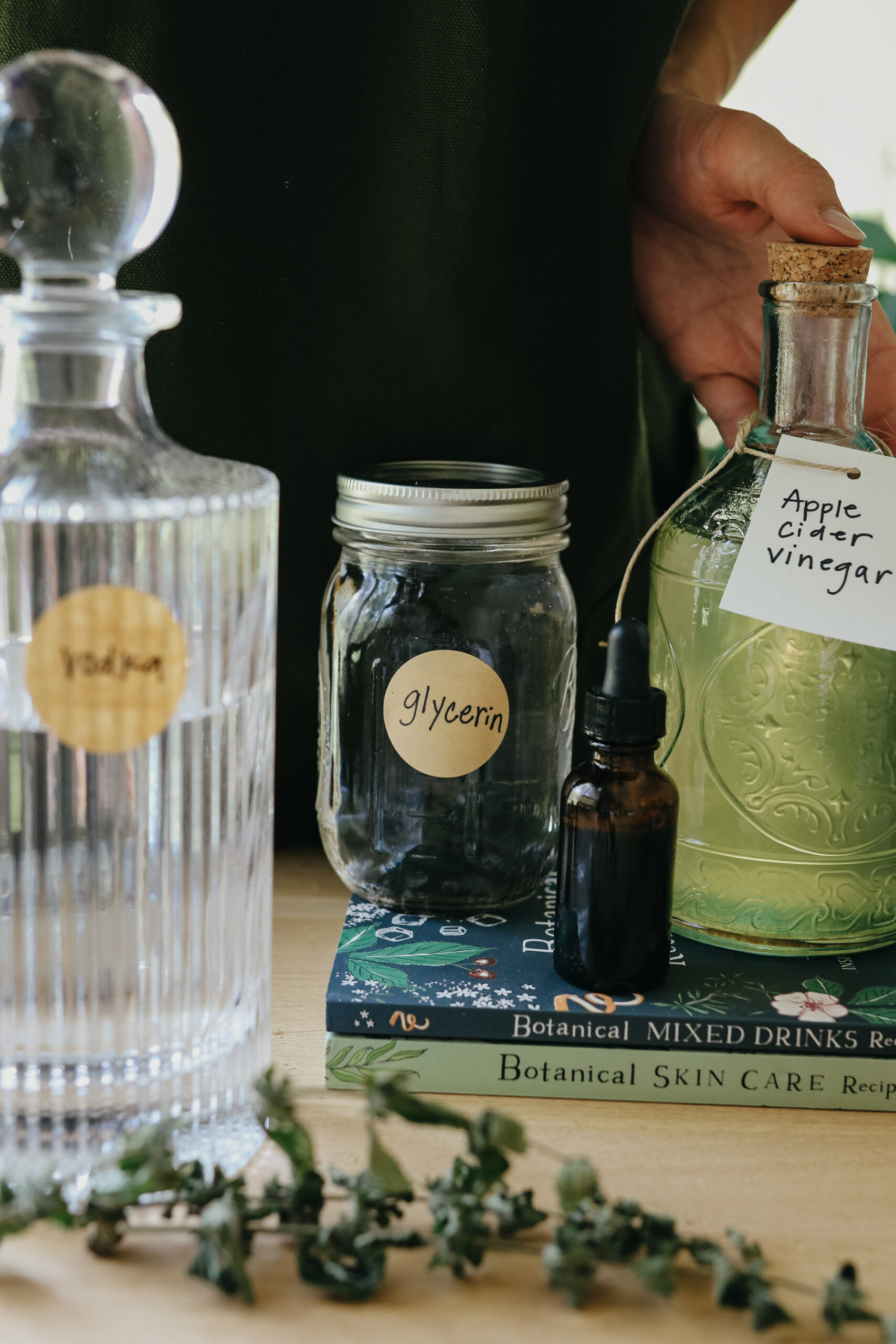 LESSON 2: CHOOSING THE APPROPRIATE HERBS AND SOLVENTS FOR TINCTURES
One of the most challenging aspects of making herbal tinctures is determining whether or not an herb is best prepared as a tincture and, if so, identifying which solvent(s) should be used to best extract the desired constituents from the plant material. Thankfully, a bit of basic chemistry can provide answers to these questions!
IN LESSON 2, WE WILL DIVE INTO:
How to determine which herbs can be tinctured and how to source them
Basic phytochemical categories and their constituents
How to choose the appropriate solvent(s) for an herb
Which constituents are best extracted by which solvents
How to speed up extraction
Alcohol-based and alcohol-free tinctures, including glycerites and infused vinegars
How to dilute high-proof alcohols
Safety of using alcohol tinctures with children and older adults
How and when to combine solvents
Tincture shelf life, and ways to extend it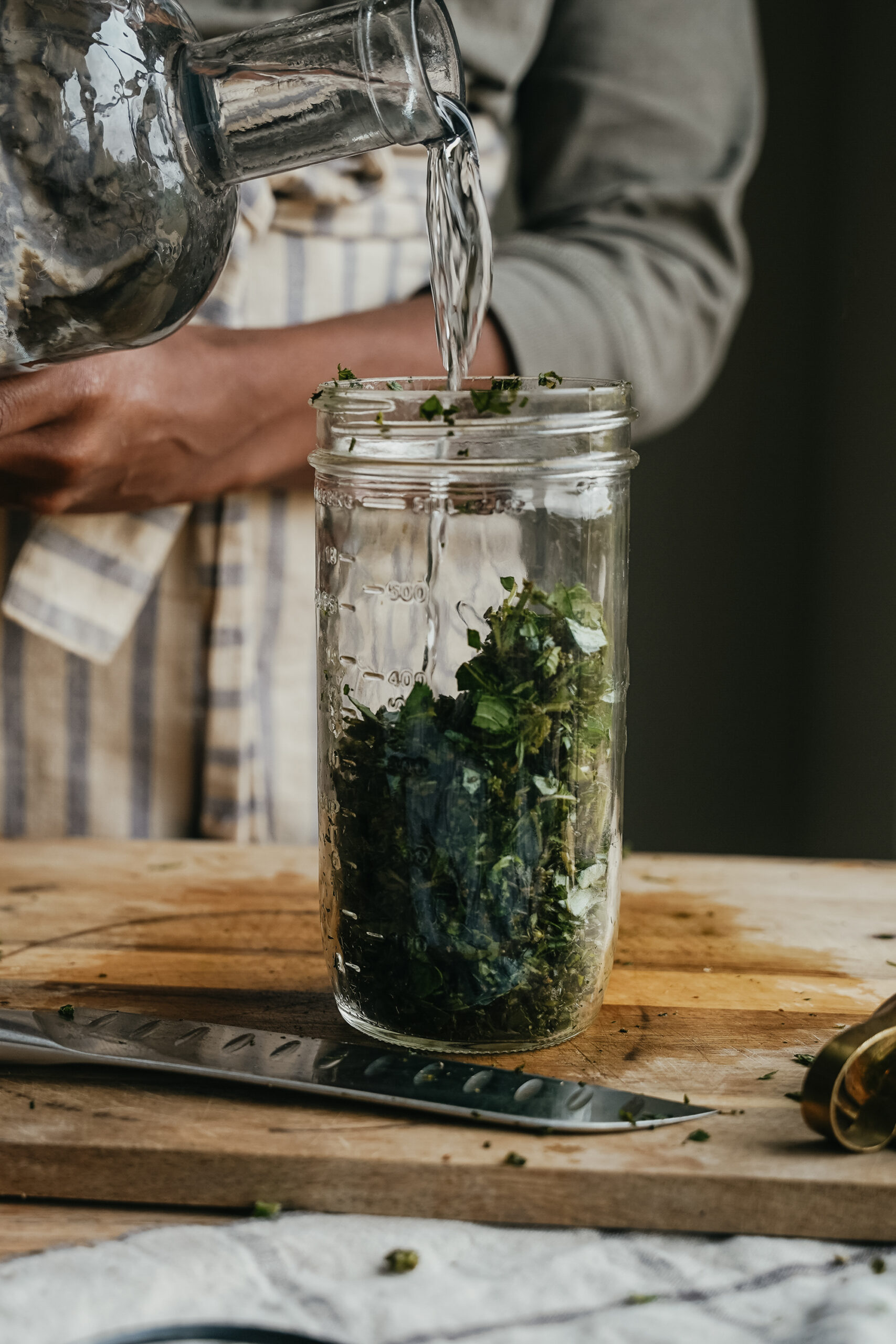 LESSON 3: HOW TO MAKE TINCTURES
Putting what you've learned into practice by making herbal tinctures is such a fun and rewarding process—but it can be intimidating at first. There are a variety of ways to make tinctures, from basic to advanced techniques, and gaining a working knowledge of each will enhance your tincture-making skills.
IN LESSON 3, YOU WILL LEARN:
How to make folk tinctures with fresh and dried herbs
How to make mathematical ratio tinctures with fresh and dried herbs
How to determine the correct herb-to-solvent ratio
How to make heated glycerite tinctures
How to make percolation tinctures with dried herbs
How to troubleshoot tinctures, including dealing with "fluffy herbs," clouding or precipitation, and saving wet percolation tinctures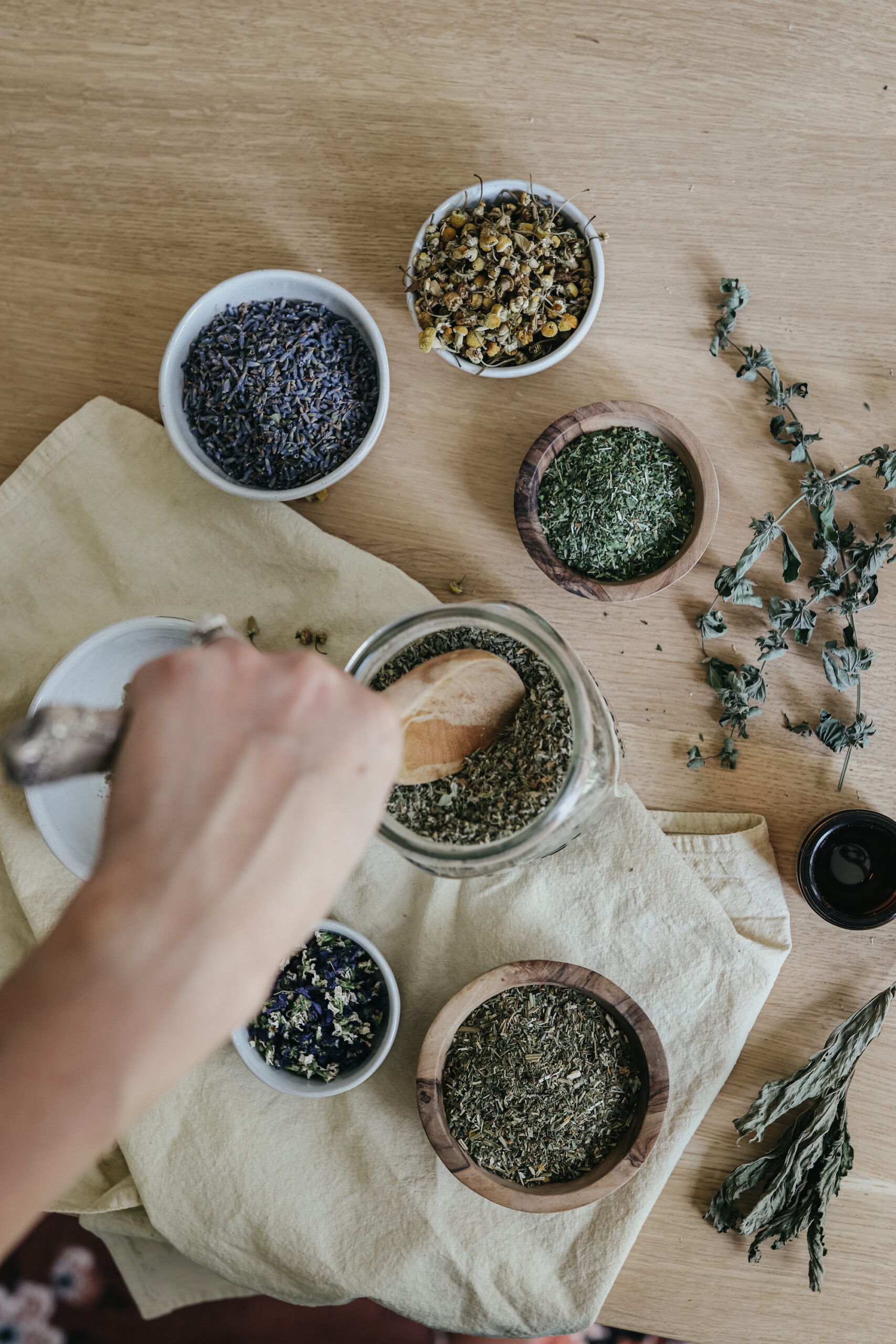 LESSON 4: FORMULATING TINCTURES
Tincture formulas are made with a combination of several herbal tinctures, usually with a common goal in mind, and they are a great way to provide personalized support when an issue arises. Creating tincture formulas can feel daunting, but when following a formulation method for guidance and structure, it becomes much easier with practice.
IN LESSON 4, WE WILL DIVE INTO:
When to use tinctures as a simple (one herb) versus a formula (multiple herbs)
How to use the ABCs Formulation Method
How to determine dosage for tincture formulas
A formulation example walk-through using the ABCs Formulation Method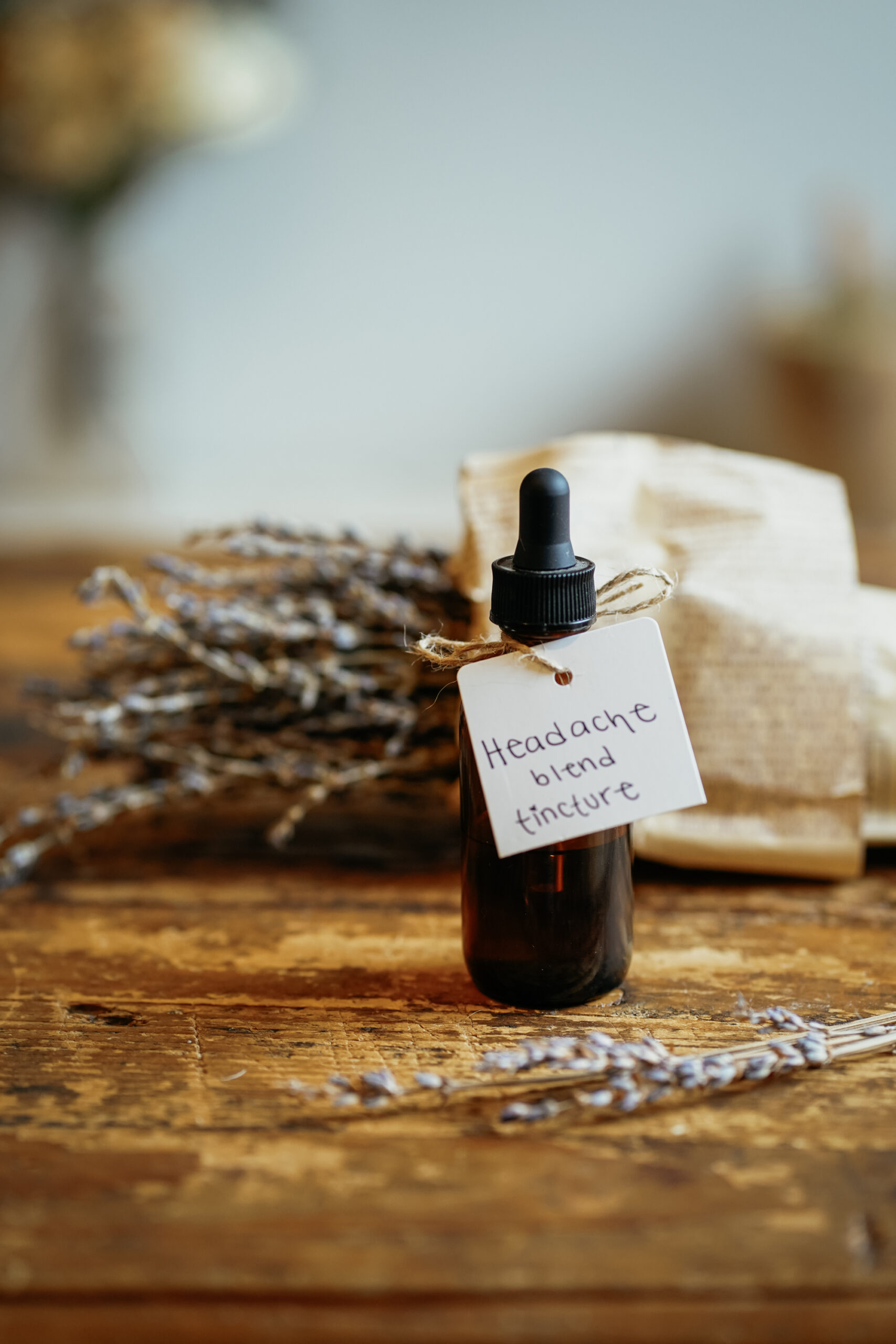 LESSON 5: TINCTURE FORMULAS AND RECIPES
Many experienced herbalists freely share their favorite tincture recipes, which makes it easy to begin using formulas for specific issues without having to create a new formula from scratch. With this in mind, the Herbal Academy team has pulled together some favorite tincture recipes that cover a wide range of uses—so you can get a quick start on making tincture blends.
IN LESSON 5, YOU'LL GET TINCTURE RECIPES TO SUPPORT:
Sleep
Digestion
Nervous system
Reproductive system
Mental focus
Postpartum
First aid
General pain
Headache
Cardiovascular system
Immune system
Liver

In the Tincture Making 101 Mini Course, You Will Find:

BY THE END OF THIS COURSE YOU WILL KNOW:
The benefits of tinctures
Which herbs and solvents pair well with one another
How to make alcohol-free tinctures
When to use herbal simples versus formulas
How to create your own effective tincture formulas
How to determine the appropriate dosage of a tincture
How to make both folk and mathematical ratio tinctures (and the benefits of each)
How to navigate basic and advanced tincture-making methods
How to troubleshoot tinctures along the way
And so much more!

BONUS!
As part of your registration, you will also get two essential Herbal Academy digital guides to enliven your learning! Yours with registration, find these print-friendly downloads in Lessons 3 and 5!
15 FAVORITE TINCTURE RECIPES
These are the tincture recipes our team members turn to most often to support sleep and digestion, ease headaches, soothe cramps, and more!
TROUBLESHOOTING GUIDE: MAKING FOLK TINCTURES
Find answers to common questions about folk tincture making. You asked, we answered!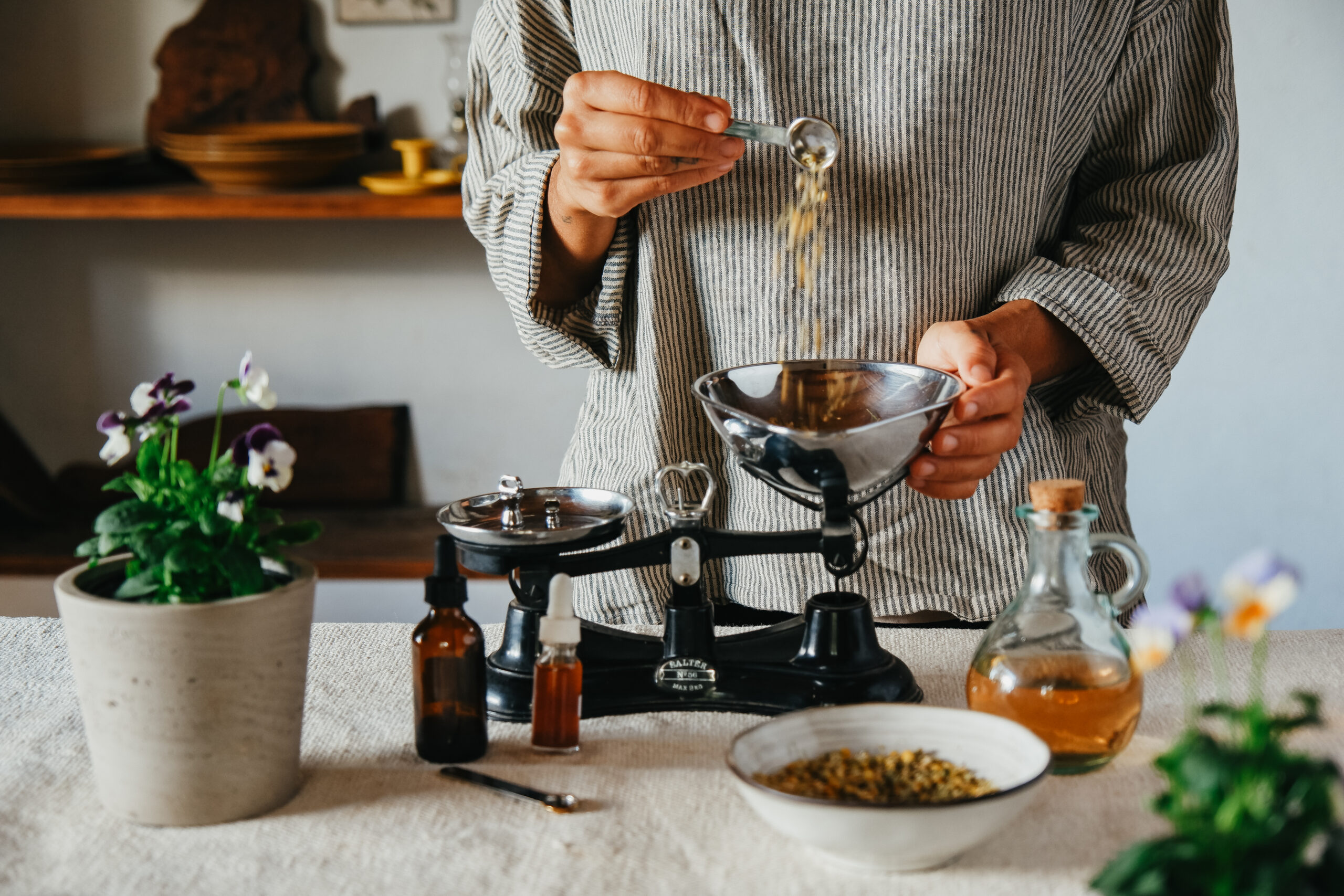 Are you ready to become a skilled tincture maker?
(Registration closes November 30th)
---
* Lifetime Access is access to the course that you purchased for as long as the particular course is offered by the Herbal Academy. View Terms & Conditions for more detail.
Additional Information
| | |
| --- | --- |
| Weight | N/A |
| Dimensions | N/A |