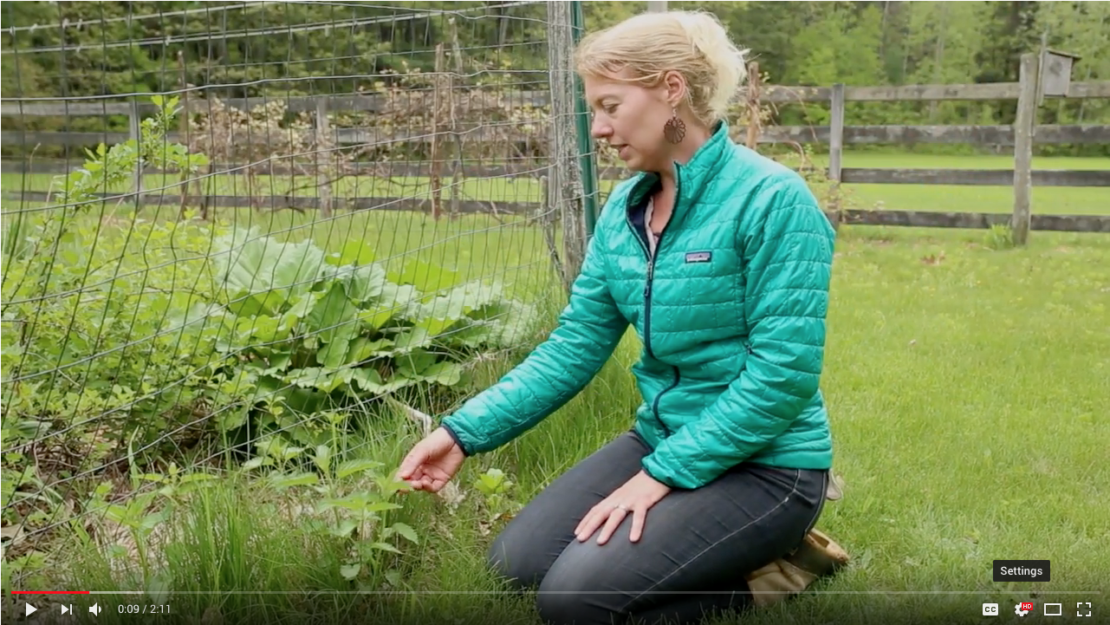 Nettle Plant Walk Video: Identification, Uses, Preparations, & More!
Join herbalist and Herbal Academy Assistant Director, Jane Metzger as she explains how to identify and use nettle in this plant walk video. Not only will you learn how to identify this plant in the wild and some common ways to use it, but you'll learn a bit about nettle's energetics and actions as well. Just click play on the video below or watch it on our YouTube channel.
Nettle
Name/Family: 
Nettle, Urtica dioica (Urticaceae)
Parts Used:
Aerial Parts, Seeds, Roots
About:
While its prickly sting is considered a nuisance by hikers and farmers, nettle is the popular, cool kid of the herbal world—herbalists love nettles! Nettle leaf is a quintessential nourishing herbal tonic, rich in calcium, magnesium, iron, and other vitamins and minerals, and can be drunk in tea or eaten daily. Nettle nourishes, supports and energizes the whole body, is richly nourishing to the blood, assists the body in nutrient and protein assimilation, and supports the body's energy levels to allay fatigue.
Beyond providing a rich supply of nutrients, nettle leaf and root also aid elimination of waste and toxins from the body, helping in the case of arthritis, gout, and skin problems like eczema. Fresh nettle leaf is anti-allergenic and anti-inflammatory and can be useful in cases of hay fever and allergies. If stung by nettle, you can squeeze a little of the leaf juice or tea onto the sting to soothe. Nettle is astringent so can be slightly drying. Add a pinch of marshmallow or licorice if nettle's drying effects are too much!
Interested in learning more about plant identification and harvesting? Check out our Botany & Wildcrafting Course, available now!
Subscribe to our YouTube Channel for more Herbal Videos!
Join us over on the Herbal Academy's Youtube channel and follow along as we add new videos for you each and every month! Videos are a great way to share and connect with our community and students in a very visual platform. On our Youtube channel, you'll find helpful information about the Academy, as well as regular plant walk and foraging videos, DIY demonstrations, and more.
To subscribe to our channel, and view all the other videos uploaded right now:
Visit our Youtube channel,
Click the big red "subscribe" button,
Find all our videos under the Playlist option covering:
Herbal Tutorials and Recipes
NEW Mini-Herbal Walks
Herbal Courses here at the Academy
And general videos about the Herbal Academy
We look forward to seeing you over there!