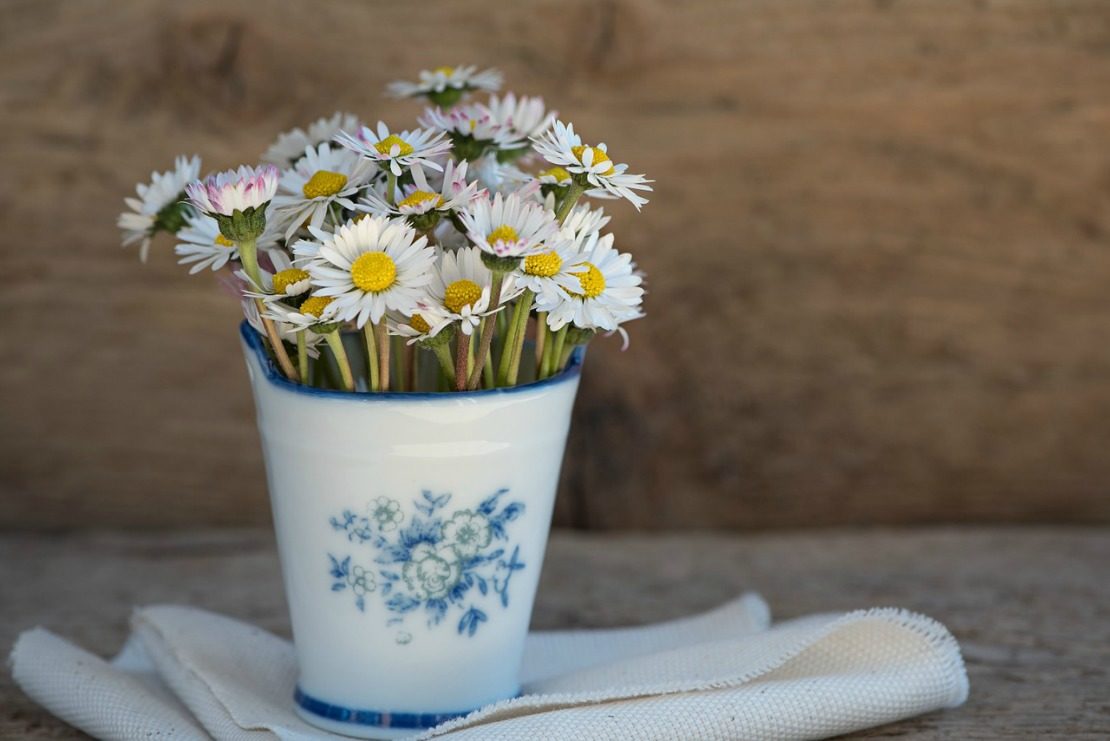 Interview with Madelon Hope
      April 10, 2013
In our "Herbalists we Love" page, we are going to give our readers insight into the lives of herbalists. Here we will introduce you to herbalists that are well suited as guides into this realm of healing and the passing on of knowledge. Our first herbalist is Madelon Hope who has been teaching herbalism in the Boston area for well over a decade.
We visited Madelon at her home in Arlington, Massachusetts; a home that has welcomed many students eager to learn about herbalism. As I walked across the threshold to enter into this very familiar space I couldn't help but wonder how many students have come and gone over the years. On what journeys did their apprenticeships take them?
Madelon is a petite woman with a very large presence. She is articulate and forthright in her speech and deliberate yet gentle in her manner. You get the impression upon meeting her that she is in charge; although she is soft spoken she speaks with authority and intelligent reverie.
Annie Hall and I arrived with a notebook filled with questions and with a sack of cameras. Madelon graciously welcomed us into her home. As we settled in with our gear, Madelon brought in cups filled with tea that she had been brewing. So, as we sipped our tea, we began to converse with this very special herbalist.
Madelon was born in Pennsylvania but spent most of her childhood growing up in New York City in the Bronx. When asked if she had been mentored or taught at an early age about herbalism she replied that she couldn't say that, but what she did know as a child was that she felt safe and supported amongst trees and plants. As we all know it is harder to connect to nature in an urban setting but Madelon was able to find a sense of belonging and peace in the city parks of New York. She also recalled memories of spending time at her family's home in the country, which was across the bridge in New Jersey. The bungalow that they retreated to was near a river and woods, and it was there that Madelon spent time roaming alone in the natural surroundings. She said:
It was these times spent with nature that were formative and influenced me but without much consciousness on my part at that time; I just knew that I liked it!
Madelon grew up at a time when the old ways were being abandoned by immigrants into a progressive society.  Pharmaceutical medicines and antibiotics were making their way to the forefront. Madelon's mother made an impression in her young daughter's mind by applying what Madelon recalls as a mustard plaster to her chest.  She remembers her mother being uncertain as to how this should be done but in looking back she understands now that this was a form of herbalism and probably passed down from her grandmother to her mother.
Madelon's more formal journey into herbalism began 16 years ago when she somewhat serendipitously made the journey up to Sage Mountain to apprentice with Rosemary Gladstar.
I will share with you that I was a psychotherapist for about 25 years and while I was doing therapy I became interested in plants and part of it was because I had a very serious back problem that was not well addressed by allopathic medicine. I went on a journey as many people do and I tried a number of different healing methods.
She found help from acupuncture and from the Alexander Technique but she realized that she needed more. The path she sought lead to the herbal world. "At that time I was also interested in menopausal transition and I started learning about the herbs that are helpful for menopause and began teaching about it.  A friend said that Rosemary Gladstar was offering an herbal apprentice course and that she was going to sign up. She asked me if I would be interested in going and I said sure, not knowing much about it. We were accepted and we traveled up to Vermont and it was absolutely life transforming."
After the apprenticeship with Rosemary Gladstar, Madelon went on to study with many other herbalists. Matthew Wood was influential. "His approach to herbs just made a lot of sense to me, he talked about herbs having personalities and also about getting to know the energetic of the plant and how part of the energetic is the personality." Phyllis Light with her powerful, Southern Appalachian approach and her deep roots in folk medicine had a profound influence on Madelon. As Madelon says, "she totally transformed the way I make tea. She decocts leaves and flowers as well as roots. She calls it brewing." In this way it is thought that you are extracting more of the deep nutrients and minerals in the plants. William leSassier was also a major influence. "So many herbalists have been so generous sharing their knowledge, it is all connected to the earth, and the earth is so generous."
There is a very profound shift that takes place in your life as you begin to study plants and I asked Madelon how she would explain this phenomenon. This is how she replied:
I think of herbalism as a kind of alchemy, it is a transformative kind of energy and the plants transform our consciousness. If you spend enough time with plants they work alchemical magic on us.  Every culture has a kind of enchantment that we all get inducted into, a hypnotic trance of the culture. When you start working with plants you wake from the enchantment.
"We take a lot of plant walks. I remember one time being in the woods and I came across a little trillium. It was drizzling and the plant was filled with little water droplets. It was a beautiful plant with three beautiful flowers and three beautiful leaves and I just didn't expect to find anything so beautiful in the woods. The beauty of this flower just seemed to anchor me in another reality. Then there was this wonderful agrimony plant growing down a stone wall that I used to visit – it was so beautiful with yellow flowers. It was during moments like these that something seemed to shift in me. As I said growing up in New York City I saw grass and trees but I didn't see a lot of plants other than dandelion and plantain. They are wonderful but there wasn't a lot of variety. Joking, I said, I thought herbs came in bottles and here they were all around me! Indeed, I tell my students that it has been my experience that herbs work their magic on us. We don't really know what we are getting into when we first approach them but they help direct our lives. We think we are directing our own lives and of course to some extent we do, but the herbs themselves have a transforming effect on us and on our destiny."
I asked Madelon to consider the environment and the changes and pressures that have occurred over the past century and I wanted to know what she regarded as important to improve and safeguard our lives and our health. She answered by saying, "I am an herbalist so I think about the plants. Get to know those plants that grow around the house, and along the streets and in the parks because those are the plants that we really need to support our health. Pharmaceutical medications have problems as it is and there may come a time when they may not be as available. People want to be empowered to heal themselves by learning about the plants. They may need to harvest the wild plants and grow their own plants. Many of these plants are what we call weeds – they are very strong and they are very adaptable and they have been able to thrive, even in some of the most challenging environmental circumstances that we have in cities. Many of these plants help to detoxify the soil, purify the water and purify the air. They really are agents of cleansing and balance. I say to, get to know about them."
Madelon feels that her larger role as an herbalist is as a teacher and that teaching is her most compelling focus and commitment. "Working with plants and teaching about plants, it's important to think about myself as serving the plants." Boston School of Herbal Studies was founded in 2000 and has been under Madelon's direction since 2003.  The school offers two apprentice programs, one in Arlington and another in Jamaica Plain. They also offer other courses including advanced aromatherapy and chakra healing.
Herbalism offers many paths to take and Madelon suggests that as we learn we should pay attention to what we are drawn to. "What part of herbalism speaks to you?"
Asked where she believed herbalism is headed, she said that she believed that herbalists today are in a more confident state – they are more confident in their work and study and less isolated. "It is a sort of coming of age."
I asked Madelon which ten herbs she would not want to be without, and this is her top ten list:
Nettles, yarrow, skullcap, medicinal mushrooms, codynopsis, burdock, dandelion, holy basil, marshmallow, slippery elm
When asked to give me a one word answer for the following well known herbalists here is what she said:
Matthew Wood – Deep
David Hoffman – Thorough
Christopher Hobbs – Comprehensive
Susun Weed – Idiosyncratic
Rosemary Gladstar – Scintillating
Phyllis Light – Amazing
Madelon Hope – "I will let other people decide"
In conclusion I would say that Madelon is inspiring.