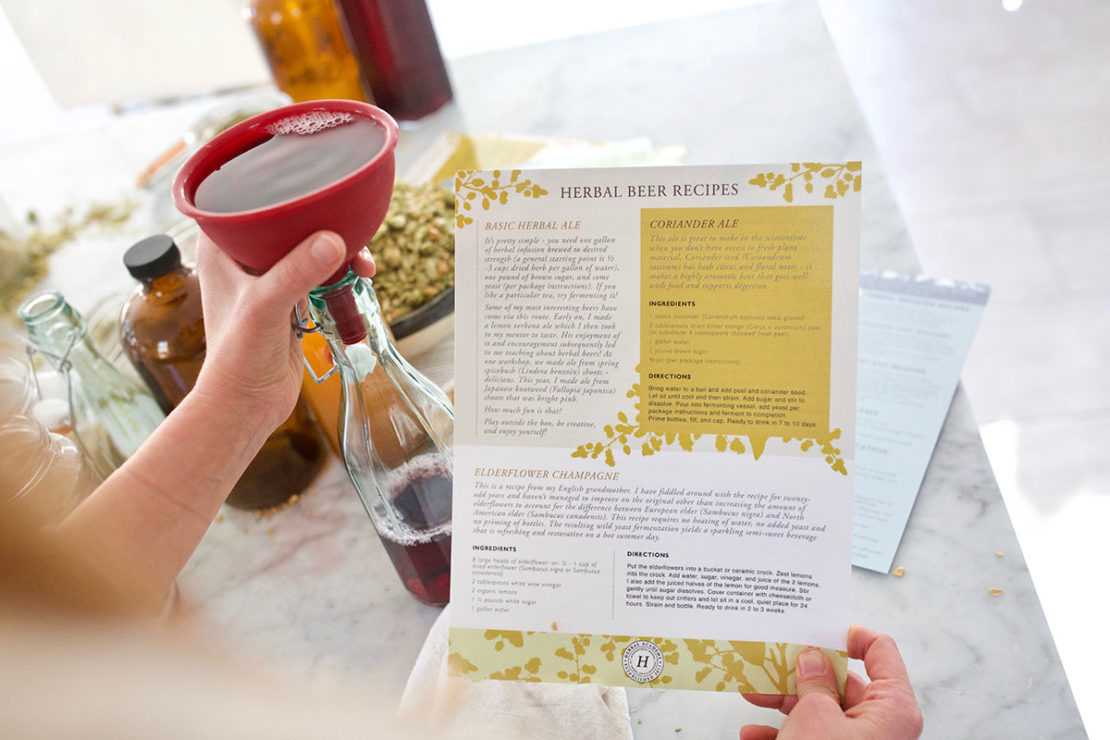 Enter To Win Enrollment To The Craft Of Herbal Fermentation Short Course
Here in the Northern Hemisphere, spring has finally arrived and summer is just around the corner! As the plants bloom and grow throughout these seasons, we are constantly looking for ways to use the abundance nature provides through plants. One of our favorite ways to do this is by using herbs in fermented drinks. Fermented foods and drinks are so healthy for your body. Not only may they greatly support your gut health, but they may support your immune and emotional health as well since those two body systems are so closely linked to the gut.
With some plants growing like weeds—literally, there's so much excess that one can harvest during the spring and summer months (and well into fall as well) to use in fermented drinks from kombucha and water kefir to bubbly brews like herbal mead and beer. You can also use herbs in many of your lacto-fermented vegetable recipes.
With this in mind, we thought it would be fun to offer you the chance to win enrollment to our short course, The Craft Of Herbal Fermentation along with a set of our fermentation tutorial and recipe guides. Learn more about this course and our guides as well as how to enter the giveaway below!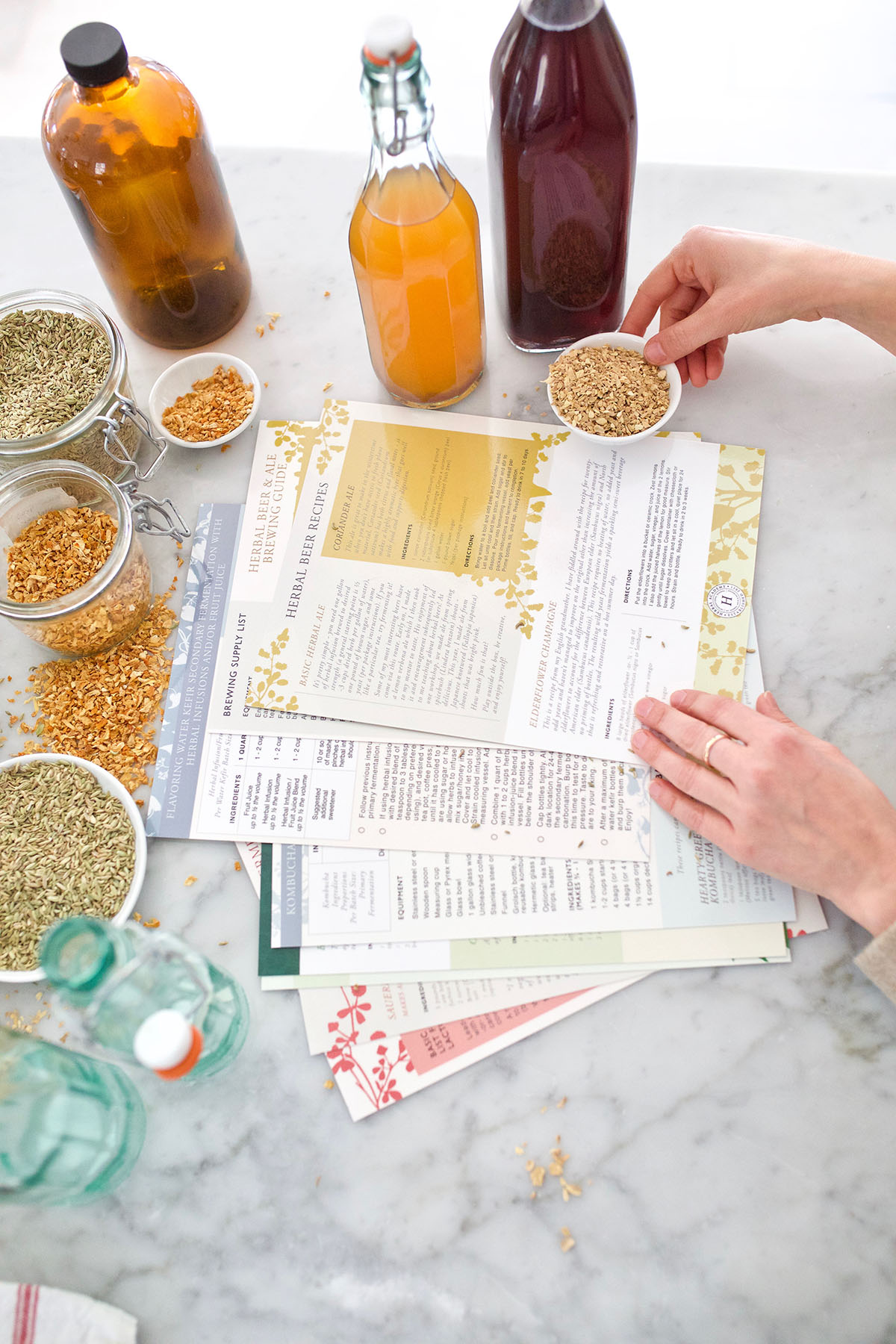 What You Will Learn In The Craft Of Herbal Fermentation Course
Whether you are a seasoned homebrewer, fermented foods enthusiast, or beginner—this course has something to offer everyone!
During this course, we will take you step-by-step through each of the following fermentation processes:
Herbal beer and ale

Herbal mead

Herbal kombucha and water kefir

Lacto-fermented foods
Throughout this four-unit course, we will walk you through the steps of each of these fermentation processes using one-on-one video demonstrations and downloadable written tutorials. You will also find resource and supply lists, exclusive recipes, and inspiring fermentation stories to support and enliven you along the way! You will have access to all online course materials and exclusive student-only discounts for 6 months.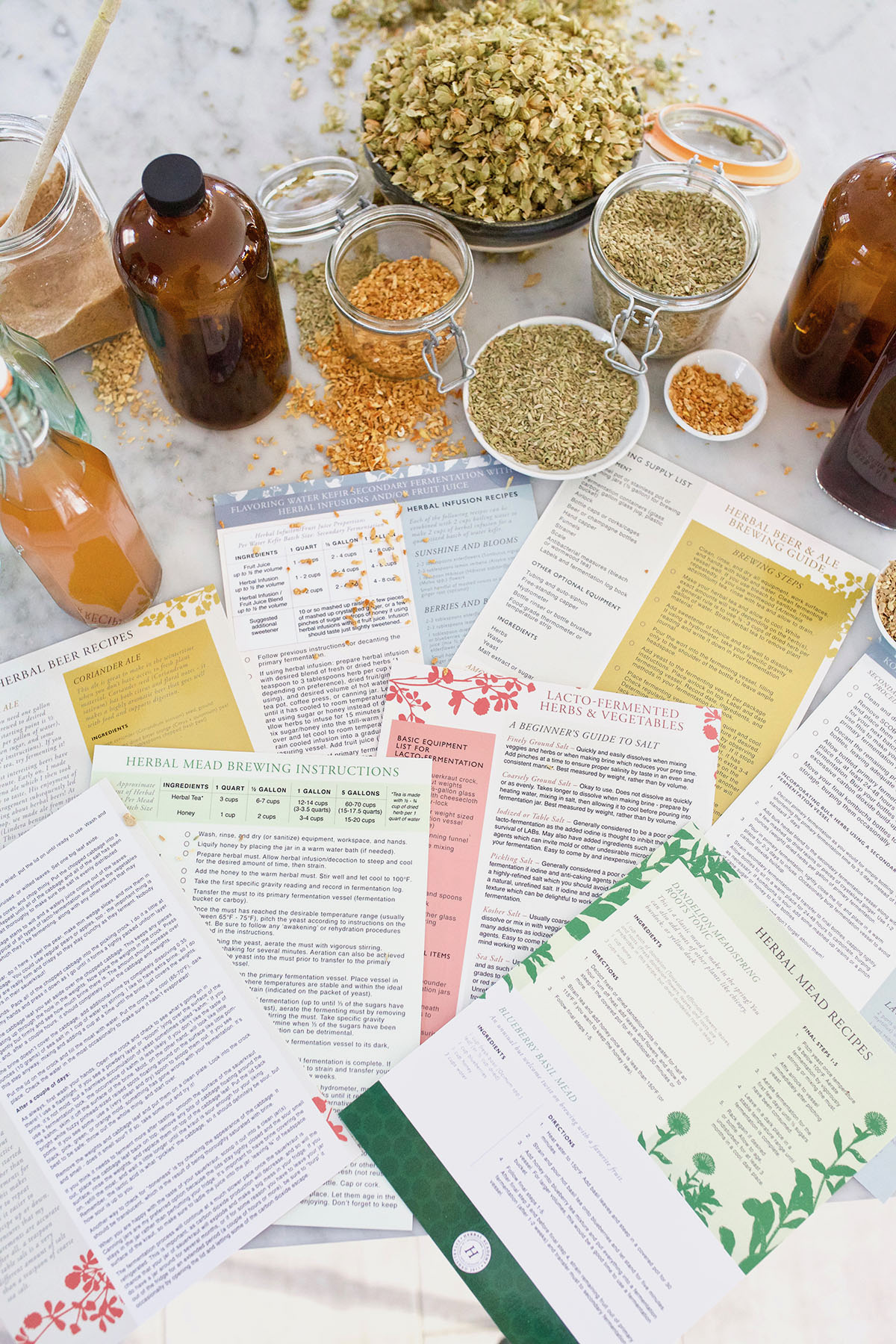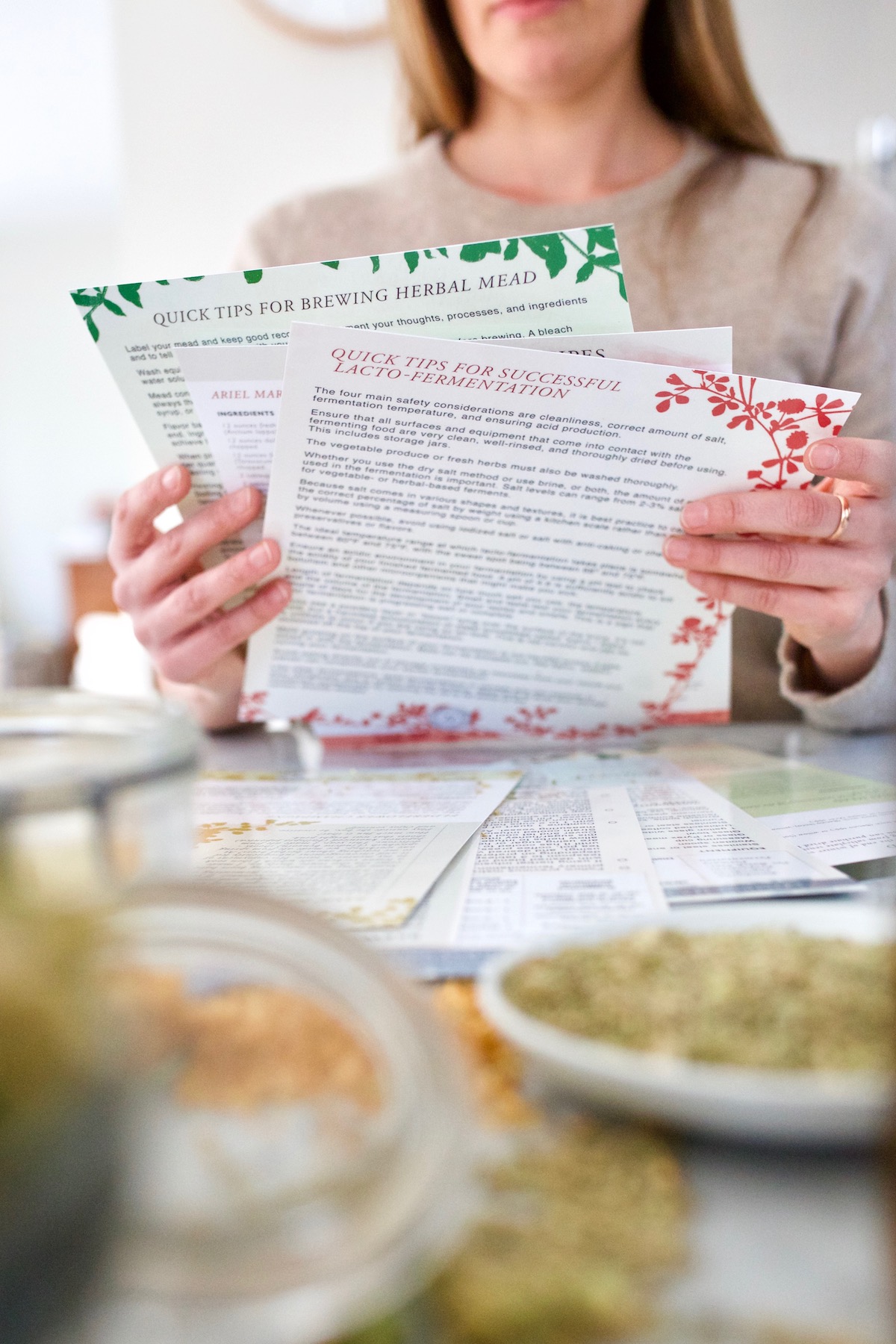 Win Our Fermentation Guides, Too!!
We're also giving away a set of our fermentation tutorial and recipe guides (a $28 dollar value) as well! Sixteen pages in all, these colorful, botanically decorated guides compile the useful step-by-step instructions for each of the herbal ferments along with several of our favorite recipes. These will become your go-to guides when making herbal fermentations!
Once you finish this course, you will have all of the information you need to embark upon your own herbal fermentation journey!  
So what do you say? Do you want to make the most of spring and summer's plant bounty? Would you like to learn how to use herbs in a new way? Would you like to support your digestive, immune, and nervous systems?
If so, the Craft of Herbal Fermentation course is on sale for only $99 (regularly $119) through Sunday, April 14th!
However, we're giving one lucky person a chance to win enrollment to The Craft of Herbal Fermentation along with a set of our herbal fermentation guides!
Get the giveaway details below!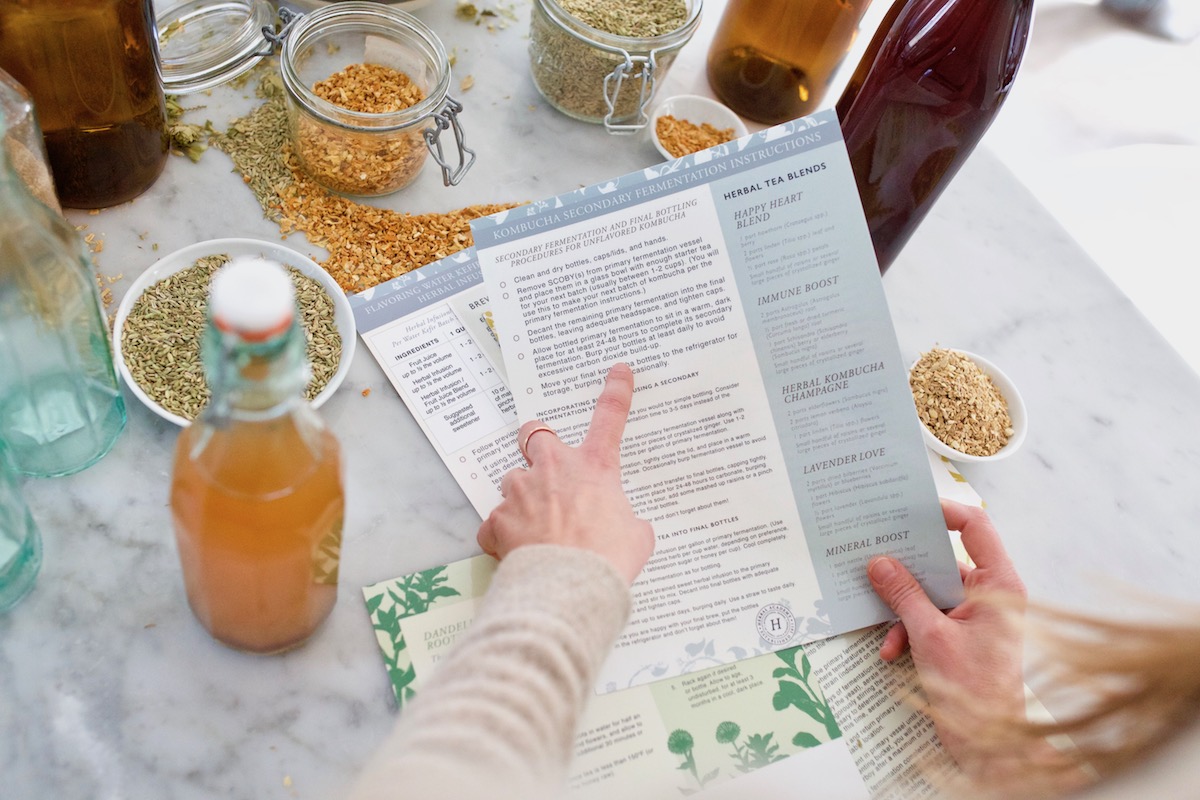 Enter To Win
To enter, just complete the entries listed on the Rafflecopter giveaway form below.
The winner will be selected at random on Thursday, April 11. We will announce the winner on the Rafflecopter giveaway form below and send the winner an email notification with details on how to claim the prize. Good luck!