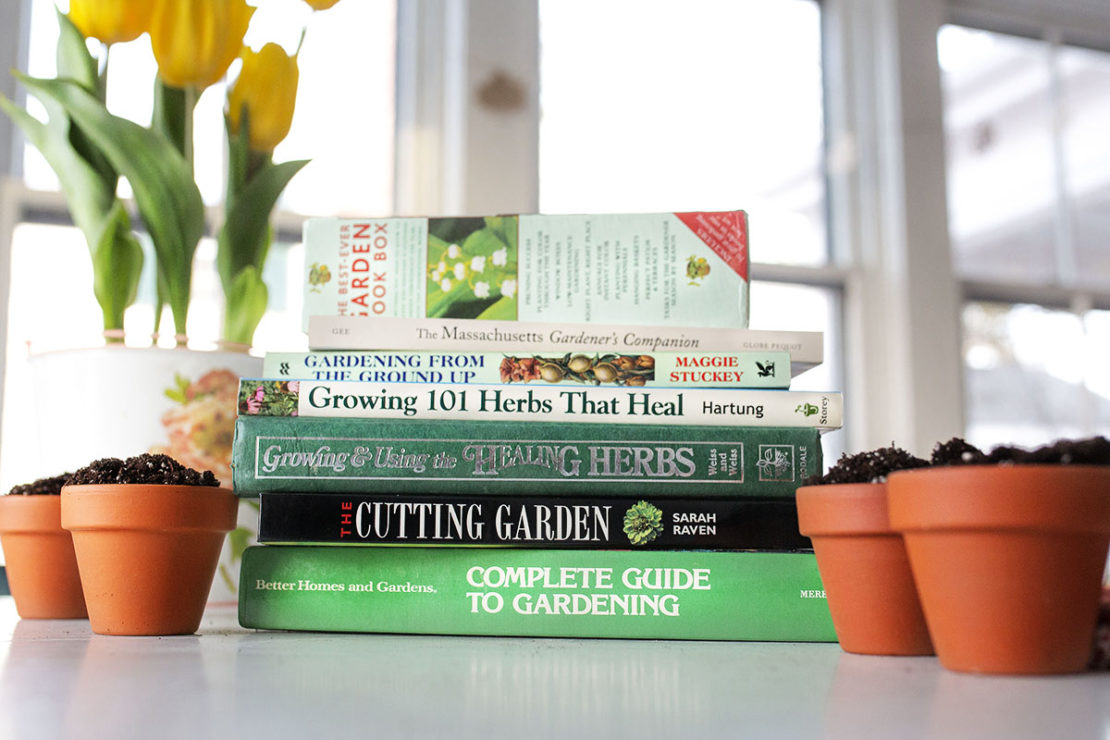 5 Herb Gardening Books To Inspire Your Next Botanical Garden
This is the time of year when a day with slightly above average temperatures and sunshine leads to a longing for spring. Seasonal changes, such as the snow beginning to melt or the days growing longer, tempt us outside for just a bit longer each time. Once quick, dreaded trips to the mailbox evolve into enjoyable walks, and we find ourselves making excuses to not be indoors!
These days in between the chill of winter and the reliable warmth of summer allow us time to begin dreaming up plans for the season's upcoming garden. Whether you live in an area where snow still threatens to dash your spring dreams or are already able to walk barefoot on the earth, now is an opportune time to plan your herb garden.
It can feel intimidating to take this step into being responsible for a community of green neighbors in the garden. Sometimes this fear keeps potential herb growers from planting that first seed. However, growing herbs firsthand offers an invaluable opportunity to connect with your green allies and build your green thumb experience.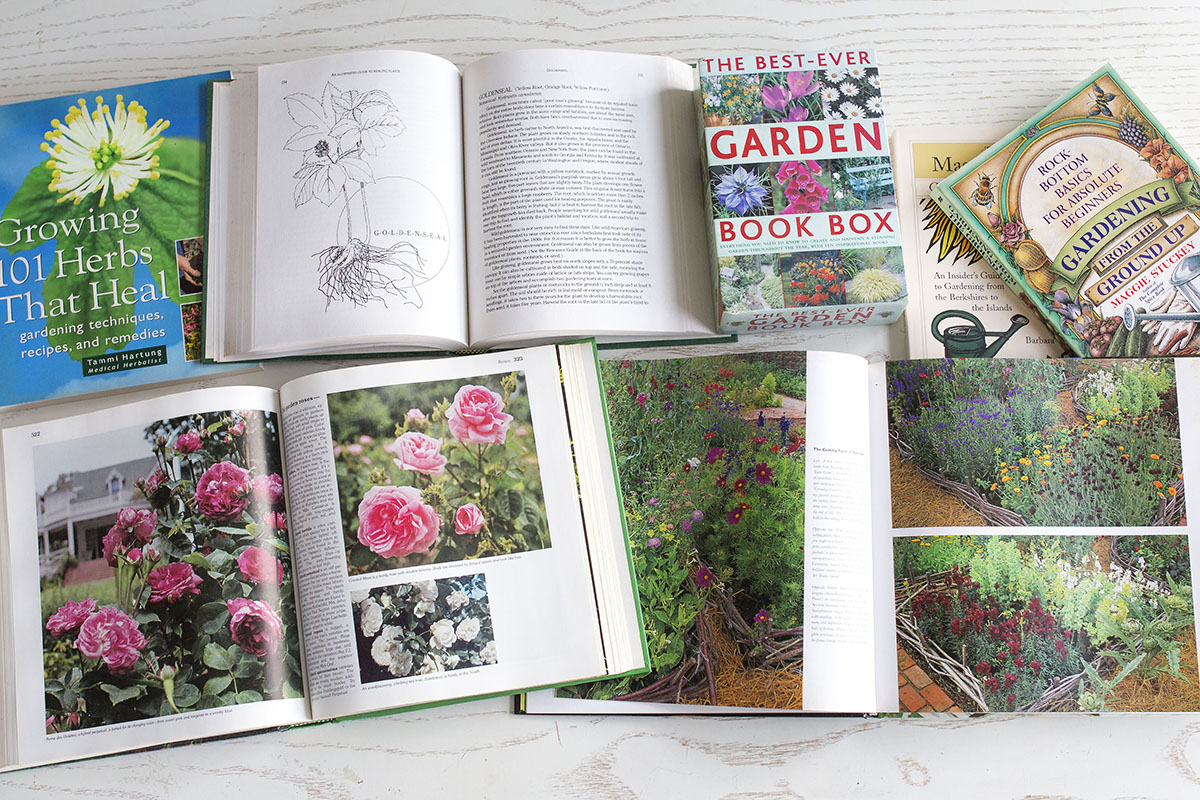 Fortunately, there are many quality resources available to both the seasoned herb grower and the newbie. Herb gardening books are a wonderful way to gain inspiration and guidance for planning your herb garden. Our Herbal Bookshelf is a great place to find an assortment of books on herbs in general. Below I've compiled my five favorite herb gardening books that are sure to help inspire your next botanical garden.
5 Inspirational Herb Gardening Books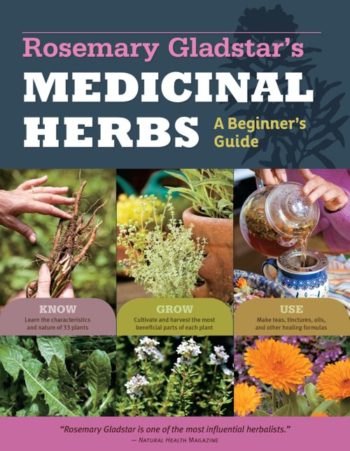 Known as the godmother of modern American herbalism, Rosemary Gladstar is an experienced herbalist and teacher whose wisdom is made accessible to the beginning grower and budding herbalist through this book. In it, Gladstar eloquently walks the reader through the world of herbs, from understanding the terminology, to growing your own herbs, even including how to make your own herbal preparations.
Gladstar covers common culinary herbs like basil (Ocimum basilicum), rosemary (Rosmarinus officinalis), sage (Salvia officinalis), and thyme (Thymus vulgaris), teaching the reader how to grow these herbs successfully in the home garden. She also shares advice on growing and using herbs known for their wellness properties, such as burdock (Arctium lappa), dandelion (Taraxacum officinale), nettle (Urtica dioica), and yarrow (Achillea millefolium).
This is an excellent first-read for any beginner who is feeling uncertain about starting a garden. Gladstar's vast knowledge and experience allows readers to put her tried-and-true herbal advice to the test with the security of knowing they are learning from the best!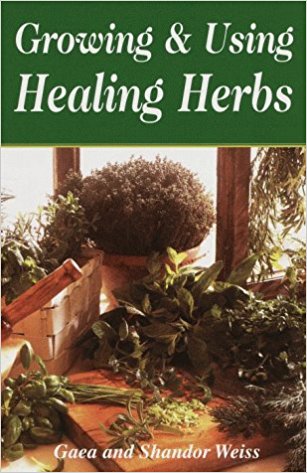 This is one of my favorite herb gardening books to refer to when planning my garden. The wisdom of the Weisses found me one day when I was selling herbal products at a farmers market and a customer kindly gifted me with this book.
This classic resource can be found on the bookshelves of many herbalists, seasoned and beginning, and gardeners, large and small scale. The book begins by grounding the reader in the history and traditions of herbal use through the ages and across the globe, sharing the origins of herb gardens and herbal traditions in various cultures.
One of the most useful components of this book is the inclusion of an illustrated guide of herbs and other plants with beneficial properties. This is helpful in a number of ways: identifying what is already on your land that you could potentially further cultivate (or perhaps see as a gift from nature rather than as a pesky weed); determining what kinds of plants would grow well in your garden; and learning about new plants that you may have never considered.
Lastly, the final chapters, "Creating a Garden of Healing Herbs" and "Good Things from the Garden: Gathering and Using the Herbal Harvest," are excellent guides for the new and seasoned herb gardener to refer to.
This informative and enjoyable book is a wonderful companion to assist and inspire your herb gardening journey.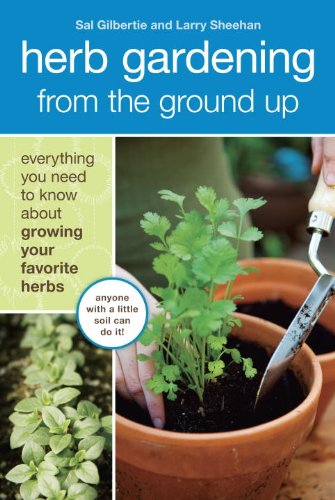 The subtitle of this book says it all: "Everything you need to know about growing your favorite herbs." Gilbertie and Sheehan provide this excellent gardening companion with information accessible to anyone on an herb gardening journey. Their emboldening approach to herb gardening is established by an introductory chapter entitled, "Herbs are for Everyone." This welcome into the sometimes intimidating world of herbs and gardening is reassuring and inviting to the hesitant grower.
The following chapters provide detailed and clear advice and instructions on how to start seeds indoors, divide perennials, maintain the garden, harvest and store herbs, and plan for your second season. There are even step-by-step plans for a variety of garden types, from a more traditional culinary garden to a salad garden, and even a Christmas wreath garden.
Experienced herb growers and authors Sal Gilbertie and Larry Sheehan simplify herb gardening so anyone with a little soil can get started. If you enjoy this book, you can find several other herb gardening books by these same authors to support you as you endeavor to grow your own herbs.
In Growing 101 Herbs That Heal, author Tammi Hartung offers her seasoned expertise as both an herb grower and a board member of United Plant Savers. Hartung and her husband Chris have run Desert Canyon Farm, their certified organic herb farm, for more than 20 years.
Hartung shares her wisdom and time-tested experience over the many seasons on her farm, starting with how to select plants and how to design your garden. As indicated in the title, she focuses on 101 herbs, helping the reader hone in on some of the most used herbs. She delves for a time into the heart of every garden: the soil—sharing how to develop this critical component. Then she moves to the necessary tasks of maintaining the garden, which Hartung guides the reader through expertly in her chapters on growing methods, maintenance, and pest and disease control.
Hartung finishes the book by teaching the reader how to harvest herbs and the really fun part: how to enjoy the harvest through herbal preparations and healing foods. Perhaps the most helpful and unique aspect of Hartung's work is her inclusion of "A Gardener's Materia Medica," in which she provides her own trusted resources and recommended reading.
Better Homes and Gardens has been a go-to for gardeners for decades, offering readers invaluable information about growing for aesthetics, for culinary use, and beyond. This book feels one part herb gardening encyclopedia and one part beautiful coffee table text. Its 600 content-rich pages offer more than 750 photographs, 270 pages of detailed information on how to grow nearly 500 plants, and 100 pages of design advice to assist gardeners in turning information into targeted solutions for their common problems.
This book is an extensive guide to anything that grows—from herbs to trees and shrubs to fruits and vegetables. You'll likely find yourself returning to this book over many seasons to tap into tested and trusted advice for your favorite garden varieties.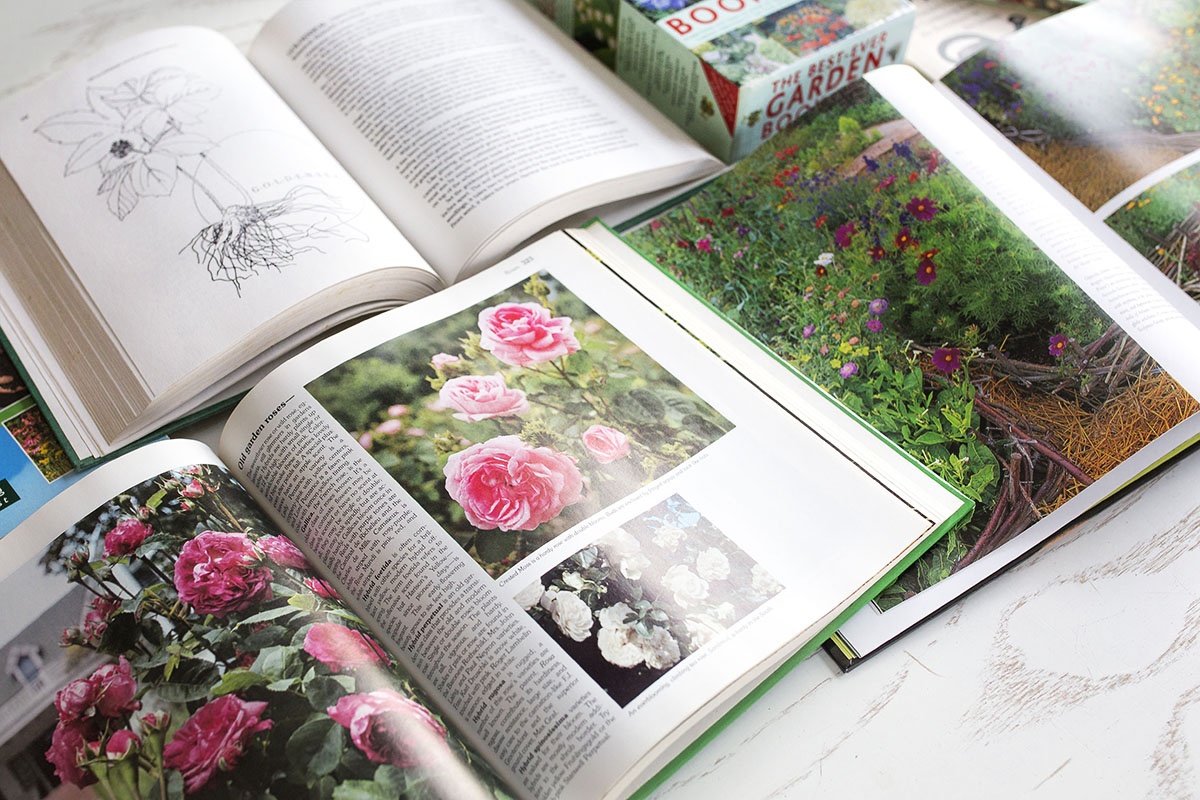 To Help You Get Started
In this age of endless information, available at the touch of a button, it can be difficult to sort through what is of true quality—so much so that we may delay entering into the rewarding practice of gardening because we simply don't know where to start. These herb gardening books, trusted by herbalists and growers, are a great way to begin gaining inspiration for your next herb garden.
Books and resources listed in the Herbal Bookshelf, as well as in references, citations, and book reviews on the Herbal Academy website may contain titles and language that include words and phrases such as "healing," "treat," and "medicinal." Herbal Academy web pages that include book reviews, products, references, citations, periodicals, or other publications and links should not be construed as medical claim, diagnosis, or treatment. The Herbal Academy is not responsible for the content of these outside resources. The Herbal Academy makes neither medical claim, nor intends to diagnose or treat medical conditions.