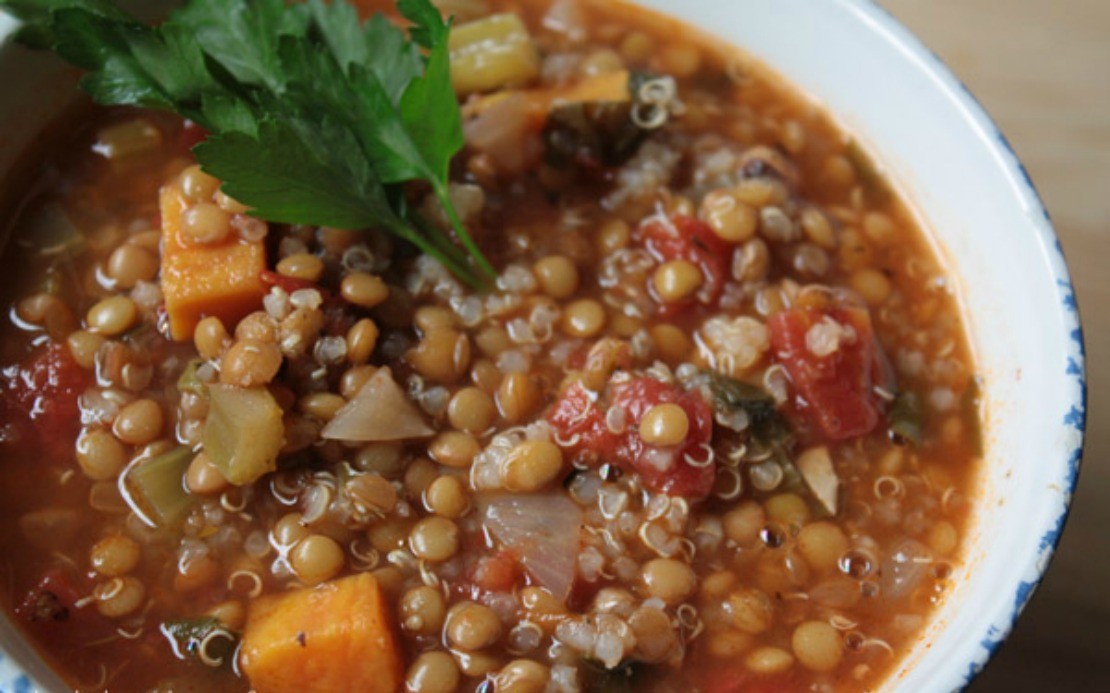 Hearty Lentil and Quinoa Stew
What better way to stay warm (and healthy) this new year than with a yummy, comforting bowl of vegan soup? This protein packed stew is perfect for chilly nights and easy to throw together. If your resolution for 2014 is to eat better and get in shape, then healthy, nutrient-packed soups are the way to go!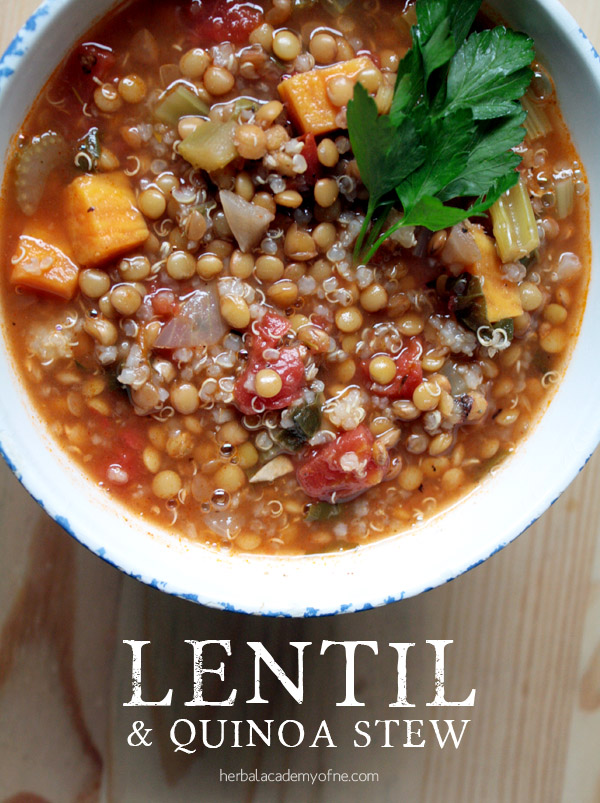 Hearty Lentil and Quinoa Stew
Ingredients
8 cups vegetable broth
2 ½ cups brown lentils
2 cups cooked quinoa
1 28 oz can organic fire-roasted tomatoes
3 cups chopped Swiss chard
1 yellow onion, chopped
1 ½ cups chopped celery
1 ½ cups chopped sweet potato
¾ cup chopped fresh parsley
5 cloves garlic, minced
3 tbsp apple cider vinegar
2 tbsp olive oil
1 cayenne pepper, minced
1 tbsp all-purpose seasoning
1 tbsp paprika
1 tsp thyme
1 tsp cumin
1 tsp sea salt
½ tsp black pepper
1 bay leaf
Directions
In a large saucepan over medium heat, cook onions, garlic and cayenne pepper in olive oil for 8 minutes
Add celery and sweet potatoes and cook for an additional 5 minutes
Add all remaining ingredients EXCEPT quinoa and bring to a boil
Cover, and let simmer on low/medium heat for 35-40 minutes or until lentils are tender
Add quinoa and cook for 5 more minutes before serving (remember to remove bay leaf!)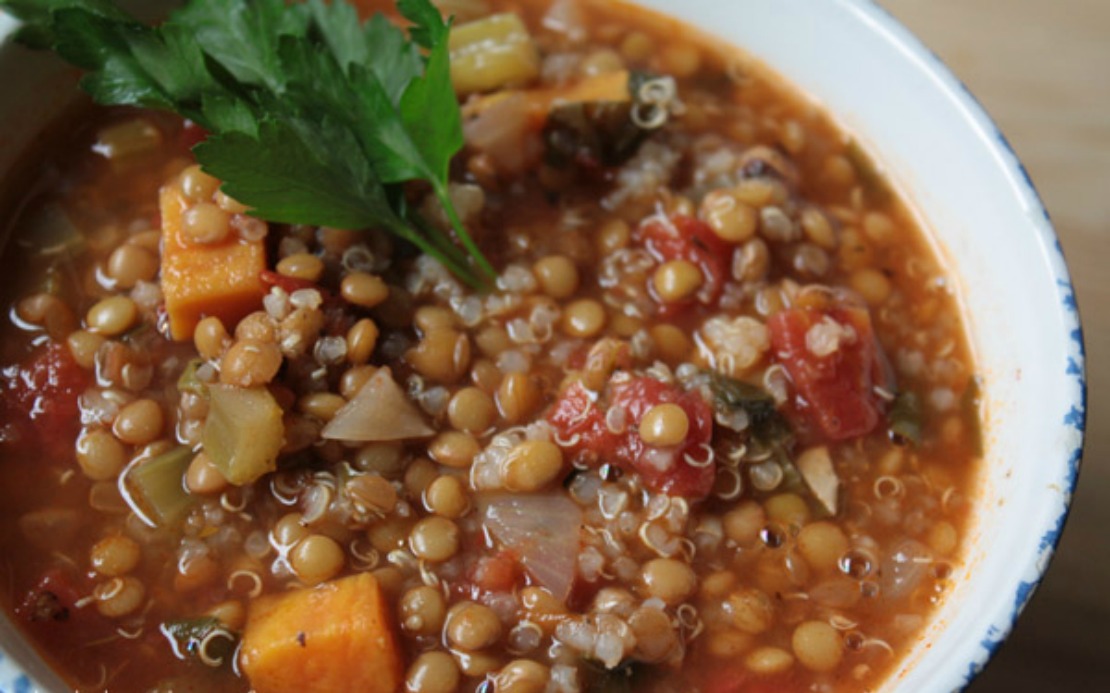 Looking for more nutritious vegetarian soup ideas to keep you warm this winter? Check out this ebook by Lisa Graham, Vegetarian Soups Cookbook: Delicious, Healthy and Easy Recipes for the New and Seasoned Vegetarian. With over 25 recipes to choose from, the only problem you'll have is deciding what to try first!
This post is provided by the Herbal Academy of New England's teacher, Lisa Kelly. Lisa is the founder, personal chef, and blogger at The Vegan Pact.