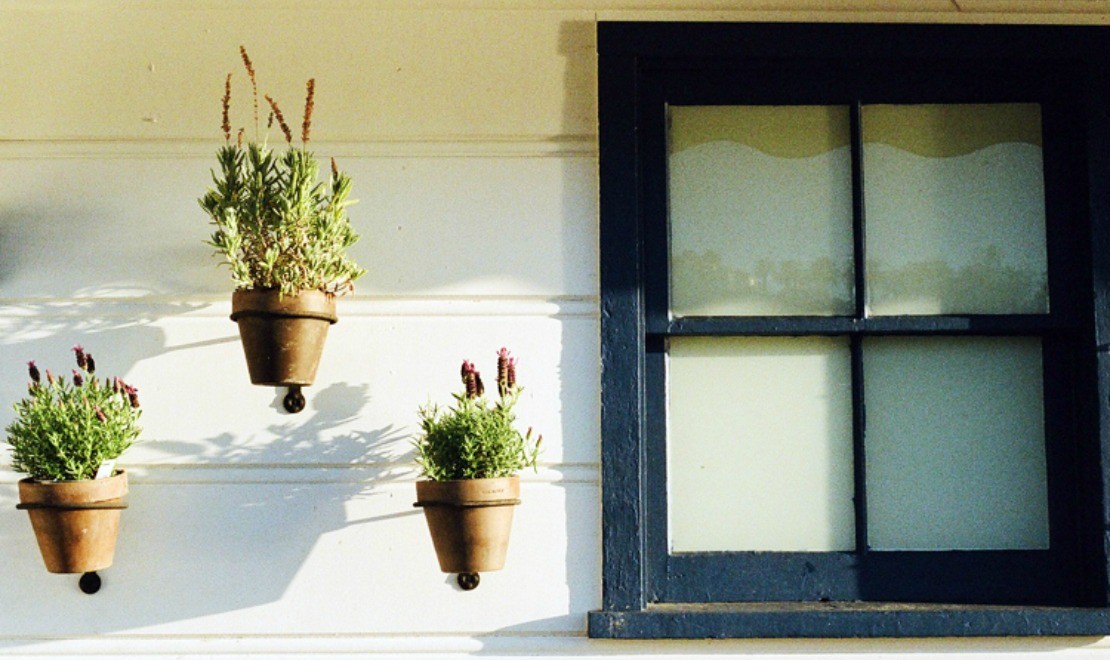 Growing Herbs in Unlikely Locations
When you picture herb gardens, you might think of luscious outdoor spaces that are filled with exotic fragrances, beautiful colors, and paths to wander leisurely from one area to another. For the vast majority of herb growers, however, this scenario simply isn't possible.
Most gardeners grow herbs because they believe in their natural health benefits, like to include fresh herbs in everyday foods, and understand their importance. Nevertheless, they have budgets and space restrictions like the rest of us. They grow herbs in the real world, which means they deal with any number of challenges.
If you've been looking for a way to start growing herbs, but feel as though you're limited by time, space, or another kind of constraint, it may be time to rethink your limitations. The great thing about herbs is that you can grow them almost anywhere; it just takes a little creativity and determination on your part. To get started, check out the options below for growing herbs in unlikely, or space-constrained, locations.
Growing Herbs in Shade 
Unlike many vegetables and fruits that require full sun, herbs offer more variety for the at-home gardener. In fact, certain herbs thrive in shady locations. This means backyard spaces that lack light due to landscaping and trees or nearby buildings can still be excellent locations for herb gardens. It's true that many herbs used in normal culinary endeavors do require sufficient sunlight, but you can still find plenty of varieties that can tolerate shade. Certain herbs do well in partial sun or "dappled sun" locations (Meredith, 2009). These include:
Anise
Parsley
Hyssop
Lemon Balm
Other herbs do better in shade than in sun. Some of these include:
Wild ginger
Sweet woodruff
Spicebush
Shiso
While these may not be herbs you've considered growing before, they make excellent alternatives to plants that require more sun. Familiarize yourself with these less-common herbs and start scoping out the shade!
Growing Herbs Without a Garden
Perhaps instead of a lack of sunlight, you have little space to garden. Whether you rent a property or have other limitations due to a homeowner's association or community regulations, you probably still have room to grow herbs. Fortunately, many herbs do well in containers (as do many vegetables). For this reason, container gardens are a popular option for herb growers in many living situations. For herb gardens to be a success, good quality potting soil is essential. Potted plants also require frequent watering. While you do not want to drench your herbs, growing in containers means the natural irrigation of the ground is missing and, therefore, the plants require more water than those in the ground. According to gardening expert Mark Ridsdill Smith of The Guardian, herbs that do especially well in containers include:
Mint
Chives
Sage
Rosemary
Thyme
Parsley
Coriander
Basil
Many of the herbs that do well in pots are among the most common culinary herbs. So your lack of gardening space doesn't have to impede your ability to grow and cook with fresh, homegrown herbs.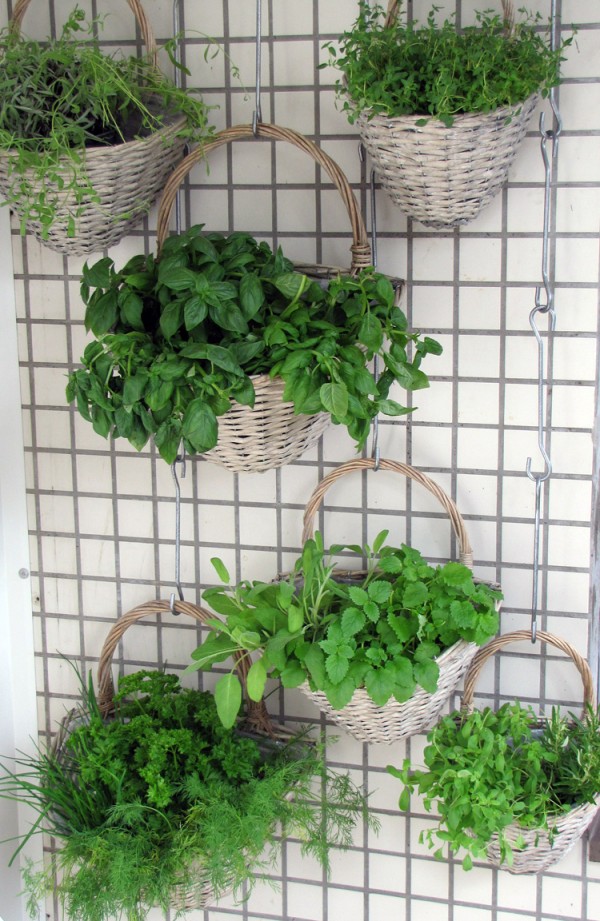 Growing Herbs on a Wall
Looking for a way to bring your herb garden inside but lack space near windows? Don't worry, there's an option for you: You can grow your herbs on the wall. With the rise in online communities and creative sites like Pinterest, there's no lack of inspiration for wall-based herb gardens. With the right conditions, there's no limit to the herbs that you can grow in wall gardens. To pick your variety, consider what you would use the most and go from there. One of the most popular — and simple — options includes a few mason jars and a board. Simply fasten the mason jars on an angle to the board, add soil, and start planting.
Remember, herbs on walls require the same maintenance as others plants. Good soil and frequent watering will keep your herbs looking their best. Additionally, look for wall spaces that include access to sunlight through the proper window type. Windows that allow full access to light and its heat, without filters or blinds that stop the sunlight, should be your top choice. While these windows may not be ideal for the entire house, they are perfect for growing herbs inside and for producing a high yield.
Growing Herbs in Colder Climates
Those in colder climates may believe gardening is impossible, relying on local grocers and purchasing dried herbs for their needs. It doesn't have to be this way!  You'll be happy to learn that a number of herbs thrive in colder climates. To grow herbs in cooler temperatures, consider using soils rich in compost to support your plants. Additionally, covering soil with gardening plastic could help to retain heat to provide a more supportive growing environment.
Herbs that grow well in cooler temperatures include:
Cilantro
Chives
Chervil
Dill
Parsley
Not having an outdoor space, working with limited sunlight, being limited on indoor space, and dealing climate difficulties don't have to keep you from growing a healthy, prosperous herb garden. Start with the ideas listed above, become familiar with which growing conditions suit different herbs, and get started today. While unlikely locations may present challenges, they don't have to get in the way of your growing efforts.
REFERENCES
Meredith, Leda. (May 2009). 7 Herbs that Grow in Shade. Mother Earth Living.
Smith, Mark Ridsdill. (August 2014). Ten of the Best Herbs to Grow in Containers. The Guardian.
Albert, Steve. (February 2014). Herbs for Cool Season Growing. Harvest to Table.
Ali Lawrence is a kombucha-sipping writer who focuses on healthy and sustainable living via her family blog Homey Improvements. She was born and raised in Alaska and dabbles in Pilates and is a princess for hire for kids' parties.