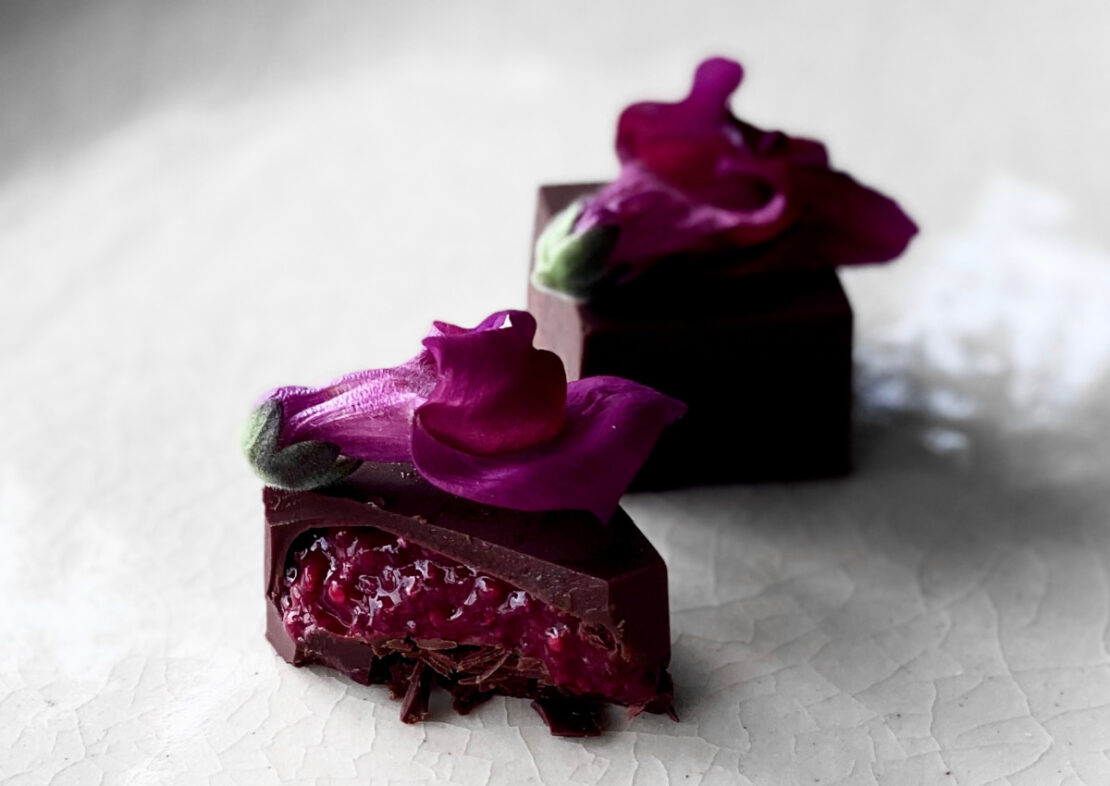 Raspberry Rose Shatavari Chocolate Delights
I have the absolute pleasure of sharing with you one of the recipes from my soon-to-be-released book: a book entirely dedicated to raw chocolate and cacao recipes. Today I am sharing a recipe for Raspberry Rose Shatavari Chocolate Delights. 
I have been working with cacao for many years, and this book has been a long time coming. Cacao is, as many of us know, a nutritional powerhouse, rich in healthy fats, fibre, magnesium, and iron, just to mention a few. However, cacao is also a beautiful plant medicine, and with the right intention, can be used for ceremonial purposes and ritual, as a heart-opening elixir, and for spiritual purposes. 
In this recipe, I have combined cacao with raspberries, rose (Rosa spp.), and Shatavari. Raspberries and cacao are a delicious combination, complementing each other perfectly. 
Shatavari is one of my favourite herbs for reproduction. The name Shatavari translates to "having one hundred roots", and sometimes to "having one hundred husbands" due to its history of being used for the reproductive system (The Benefits of Shatavari, 2021). 
Rose essential oil has been added to the recipe for its incredible aroma, and as a symbol of femininity, grace, and beauty. 
I hope you love this recipe and have fun re-creating it in your own kitchen.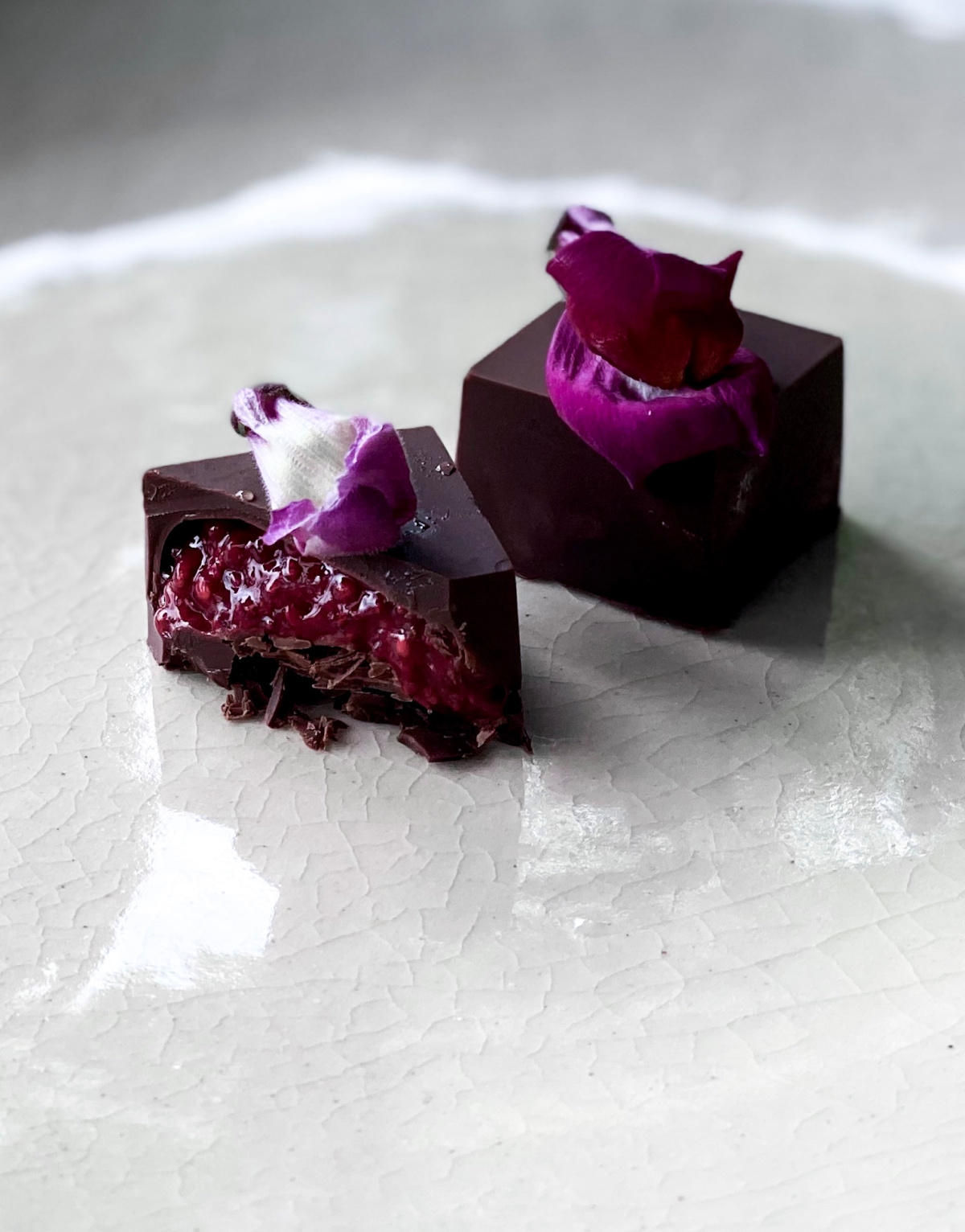 Raspberry Rose Shatavari Chocolate Delights
Here is a recipe for Raspberry Rose Shatavari Chocolate Delights featuring the herb, Shatavari – a perfect herb for the reproductive system.
Ingredients
1 1/3 cup fresh raspberries
1 tbsp maple syrup
3 tbsp chia seeds
1 tsp Organic Shatavari (asparagus racemosus) Powder
1/8 tsp vanilla bean powder
2 drops rose (Rosa spp.) essential oil
150 grams melted dark chocolate (recipe below)
Directions
Add 1 tbsp melted chocolate into each of your moulds (these should be small, bite-sized moulds). Spread the chocolate evenly around the moulds. Make sure you cover all the sides of the moulds. Place the moulds in the freezer to set.
Add raspberries, maple syrup, chia seeds, Shatavari powder, rose essential oil, and vanilla to a bowl. Use a fork to thoroughly mash the berries and mix everything well together.
Fill the chocolate-covered moulds about 3/4 full with the raspberry filling. 
Close the moulds with another layer of melted dark chocolate. Place your chocolates back in the freezer until solid. These chocolates will last for 10 days in the fridge. 
Classic Dark Chocolate Recipe
Ingredients
80 grams cacao paste
2 tbsp coconut oil
2 tbsp maple syrup or raw honey
1/8 tsp sea salt
Directions
Place the cacao liquor in a smaller glass bowl. 
Fill a larger glass bowl about 1/3 full with hot water, then place the smaller bowl in the water.
Stir with a spoon every now and then until the cacao is completely melted. 
When all the cacao has melted, remove the smaller bowl from the water. Add the remaining ingredients and stir well. 
For more recipes and cacao inspiration, check out www.iselinstoylen.com.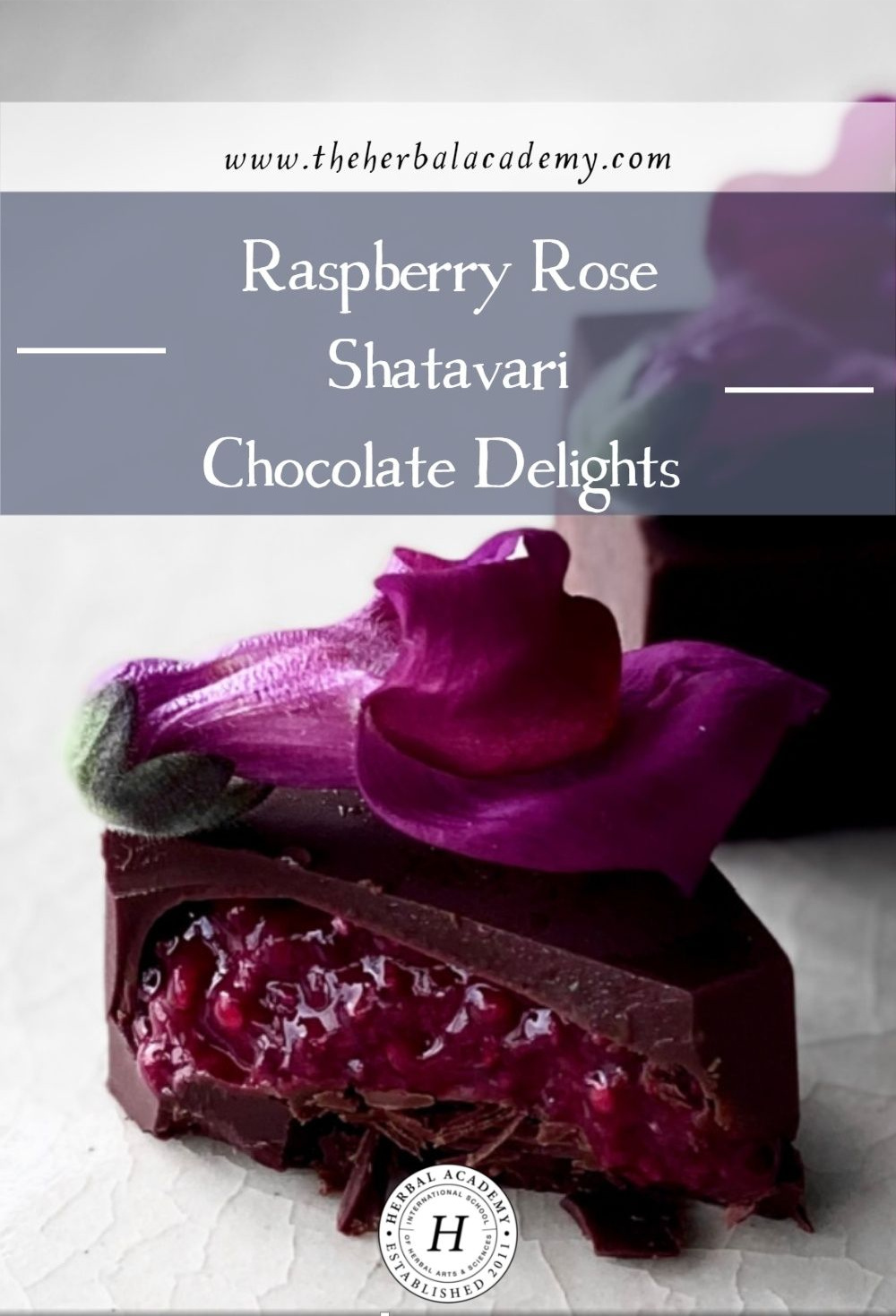 REFERENCES
The Benefits of Shatavari. (2021). Banyan Botanicals. https://www.banyanbotanicals.com/info/plants/ayurvedic-herbs/shatavari/