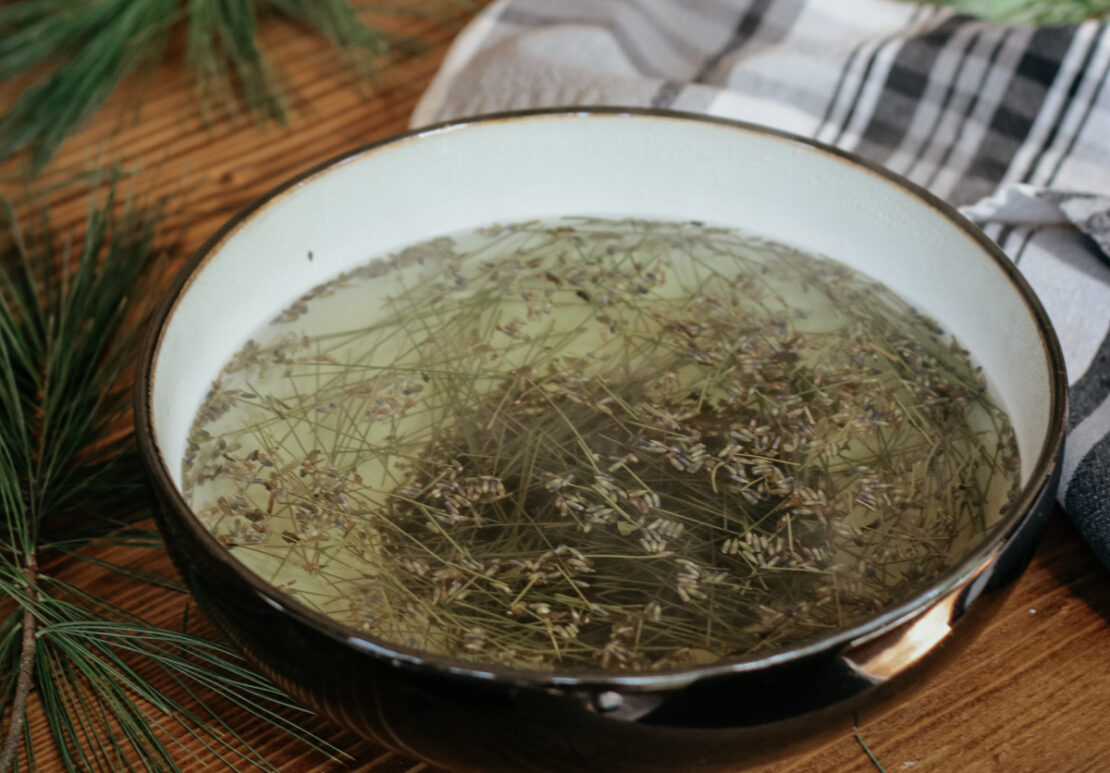 Breathe Easier With a Decongesting Herbal Steam
When I get a cold, my least favorite thing is not being able to breathe well. I even get dreams when I am congested that I am drowning, it bothers me that much. I will do just about anything to breathe better again! Before I began learning about herbalism, I used to turn to more conventional methods to relieve congestion. Many really didn't work all that well to begin with and have some pretty nasty side effects.
Along with a vapor rub, steam is highly recommended during illness and congestion. It helps to keep the nasal passageways moisturized, loosens up mucus in the chest and sinuses, and relieves stuffiness.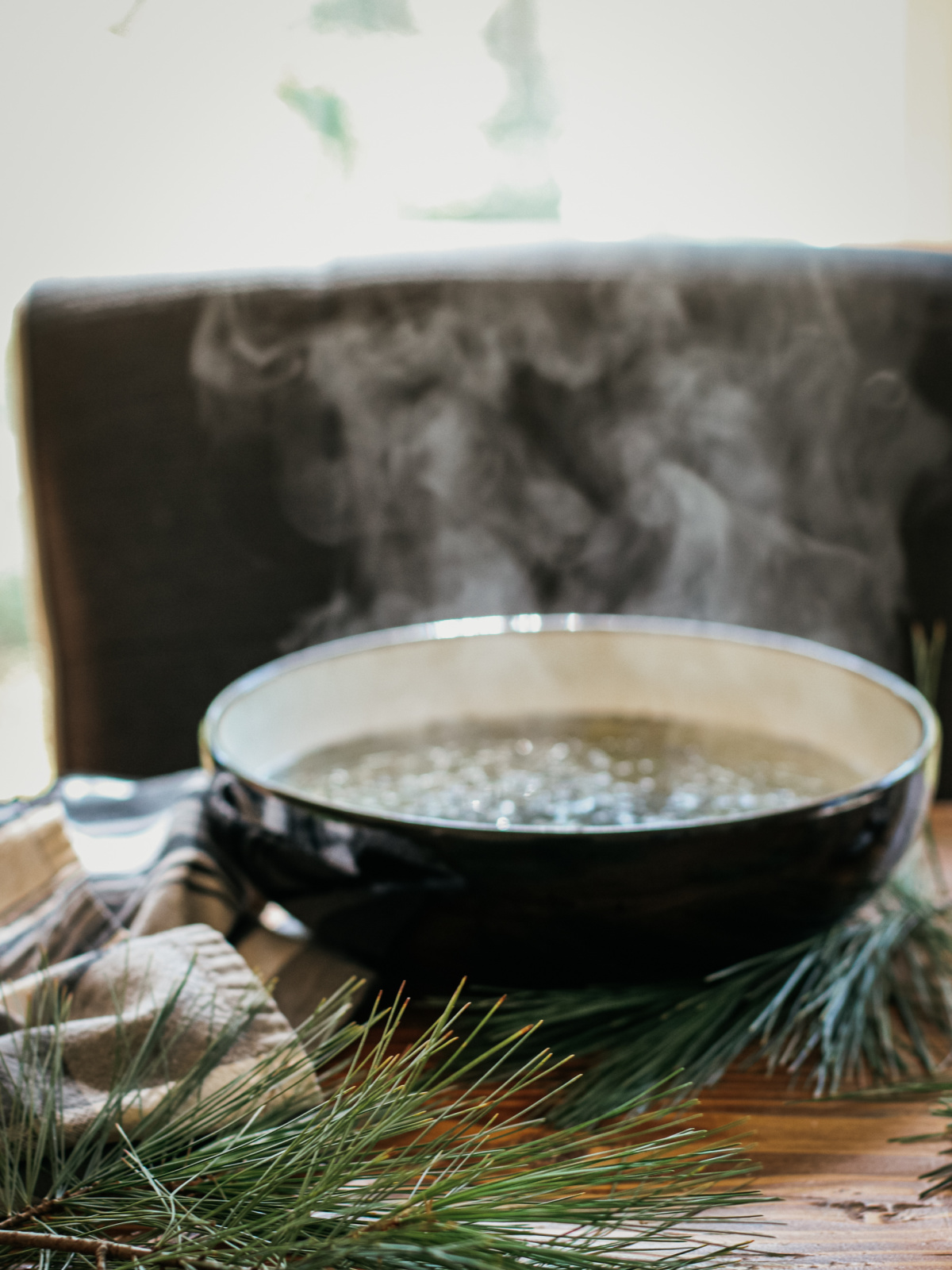 The Ancient History of Steam Baths
Herbal steam baths have been popular all over the world in many ancient civilizations and cultures. From the Mongols to the Mayans, and the Romans to the Native Americans, steam baths have been used for more than just beauty and luxury; they were originally utilized for the healing properties that steamy, fragrant baths provide. With the steam, ancient herbalists were able to extract some of the fresh plant's healing constituents into the air (pretty much essential oils) to be breathed in. During times of illness, steam was used along with other herbal concoctions to help relieve congestion, loosen muscles, and soothe the mind and soul.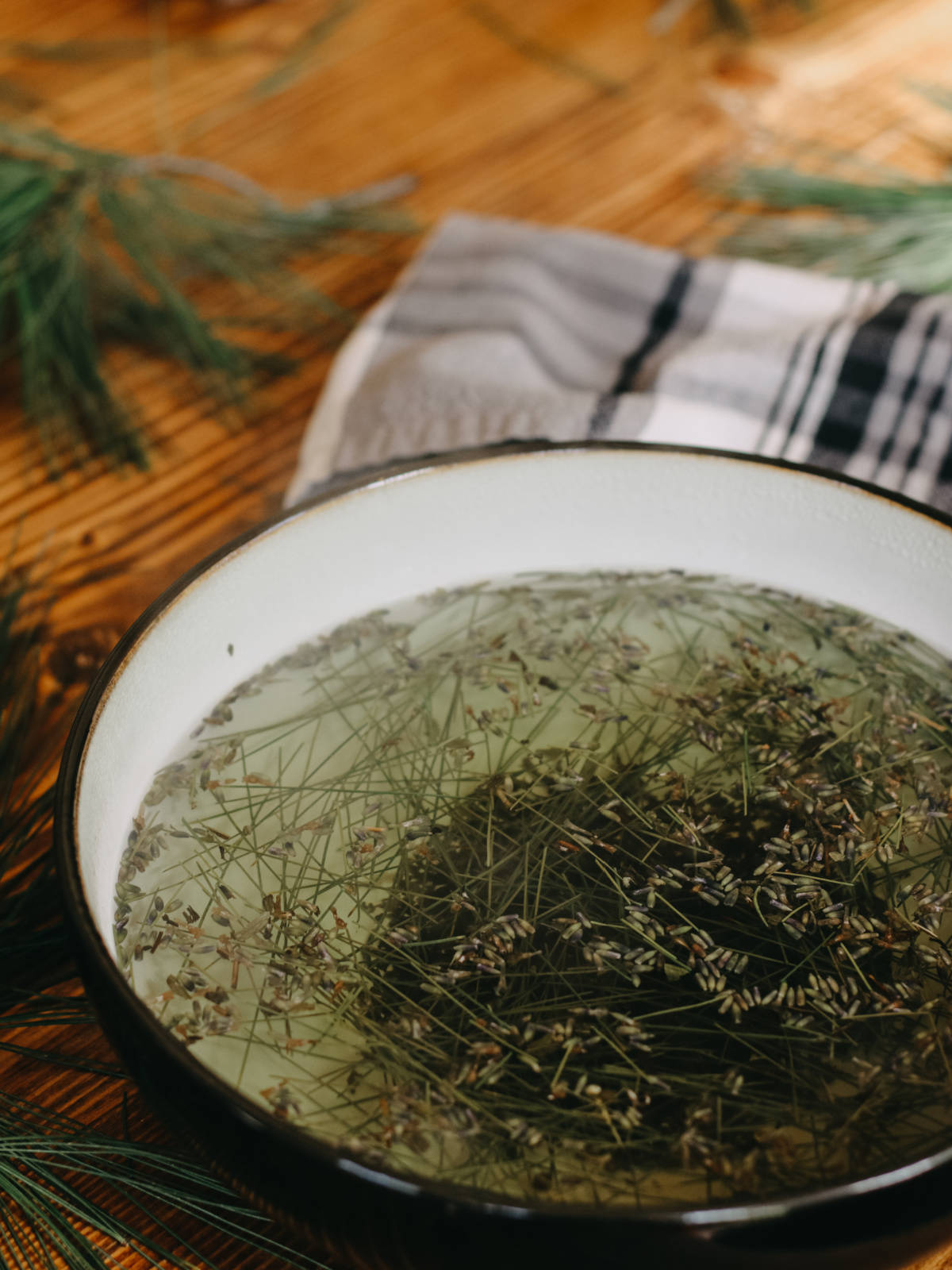 Herbal Ingredients to Help Alleviate Congestion
Though I list in my decongesting herbal steam recipe the most commonly used herbs for congestion, there are quite a few additional herbs that you can use in the recipe below. Pick out herbs that you might have on hand or in your backyard garden and substitute them into your recipe!
Basil – A natural expectorant, basil works is great for chest congestion, lung, and respiratory issues. Naturally antiseptic, antibacterial, and a decongestant.
Chamomile – A natural antihistamine and anti-convulsant, chamomile also helps to calm the mind so that you can get a good night's sleep!
Cinnamon – Naturally antiviral and antiseptic, cinnamon is also a great decongestant. Its warming properties help to increase circulation.
Clove – A natural expectorant, clove is also highly antiseptic and warming, just like cinnamon.
Cypress, Fir, & Pine needles – You can forage around your backyard for these if you live in the right place! Cypress is a natural antiseptic and expectorant. Fir needles are a natural cough suppressant and expectorant. Pine needles are a natural decongestant and expectorant. All of these are naturally antiseptic and are great for coughs and congestion.
Eucalyptus – All versions of Eucalyptus, including lemon eucalyptus, are fabulous for chest congestion, coughs, and stuffy noses.
Lavender – One of the gentlest essential oils that pretty much goes into every recipe I make, lavender is highly antiseptic and antibacterial. As a member of the mint family, lavender does a great job of opening up the airways while also helping to calm you for a good night's rest.
Lemon, Lime, & Orange peels – Highly antiseptic and antibacterial, citrus peels contain the fruit's essential oils, which help break up mucus and ease congestion.
Sweet Marjoram – Highly antiseptic and antiviral, sweet marjoram is a great expectorant that helps open up the airways and relaxes the body for a good night's rest.
Peppermint – One of the mints with a higher menthol content, peppermint is naturally antibacterial and a natural expectorant.
Rosemary – Highly antiseptic, rosemary is another mint family member that is great at opening the airways and easing congestion.
Spearmint – Much gentler than peppermint, spearmint is still great for opening up the airways. A natural expectorant, spearmint is less harsh than peppermint and better for the young ones.
Thyme – Highly antiseptic and antiviral, thyme is a natural expectorant and used throughout the ages for chest congestion and coughs.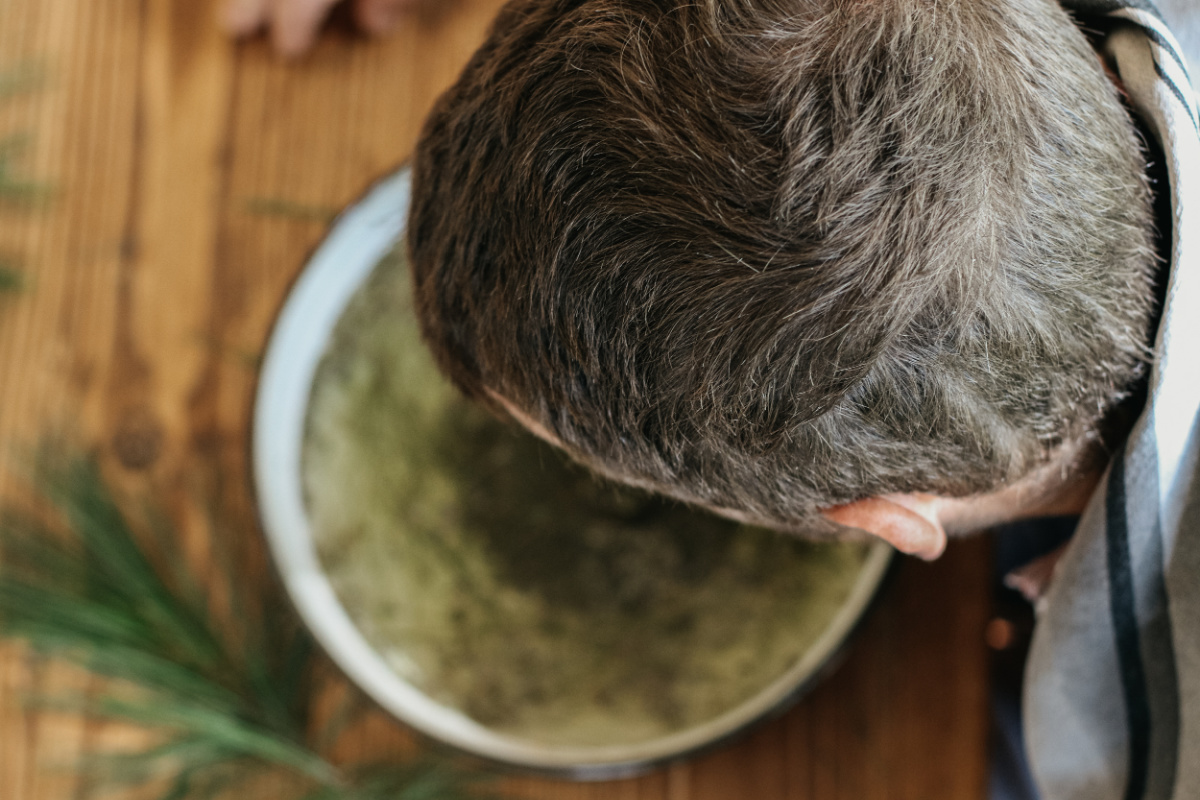 Decongesting Herbal Steam
This decongesting herbal steam recipe is awesome and very effective by itself without the essential oils. (For small children, omit the essential oils altogether.) Prepared with salt, you can also use this mixture in a foot bath or even pour some into a bath tea bag for a decongesting bath. Use caution before placing face over bowl to ensure you are not burned by the initial rush of steam. Do not position a child's face directly over the bowl. Instead make a "tent" with a blanket or sheet and sit with them around the bowl.
Ingredients
¼ cup Eucalyptus leaves
2 Tbsp. peppermint leaf
2 Tbsp. rosemary leaf
3 Tbsp. thyme
1 Tbsp. lavender buds
¼ cup Dead Sea salt
2 drops Eucalyptus essential oil, optional (Not for children under 10.)
2 drops peppermint essential oil, optional (Not for children under 6.)
2 drops lavender essential oil (optional)
Directions
If using essential oils, mix into Dead Sea salt until completely distributed evenly.
Mix in all of the herbs and stir until well combined. Store in a Mason jar in a cool dark location, when not in use.
Bring 4-6 cups of water to a boil. To a large bowl, add 1 Tbsp. of the herbal salt mixture.
Pour boiling water over the herbs and cover the bowl. Let steep for 5-10 minutes.
Cover your head with a towel and position your face over the bowl, using the towel as a tent to hold the steam in.
With your eyes closed and face 5-10 inches away from the hot water, breathe in the herbal goodness for no more than 10 minutes at a time.
You can also use ½ cup of this in a foot bath!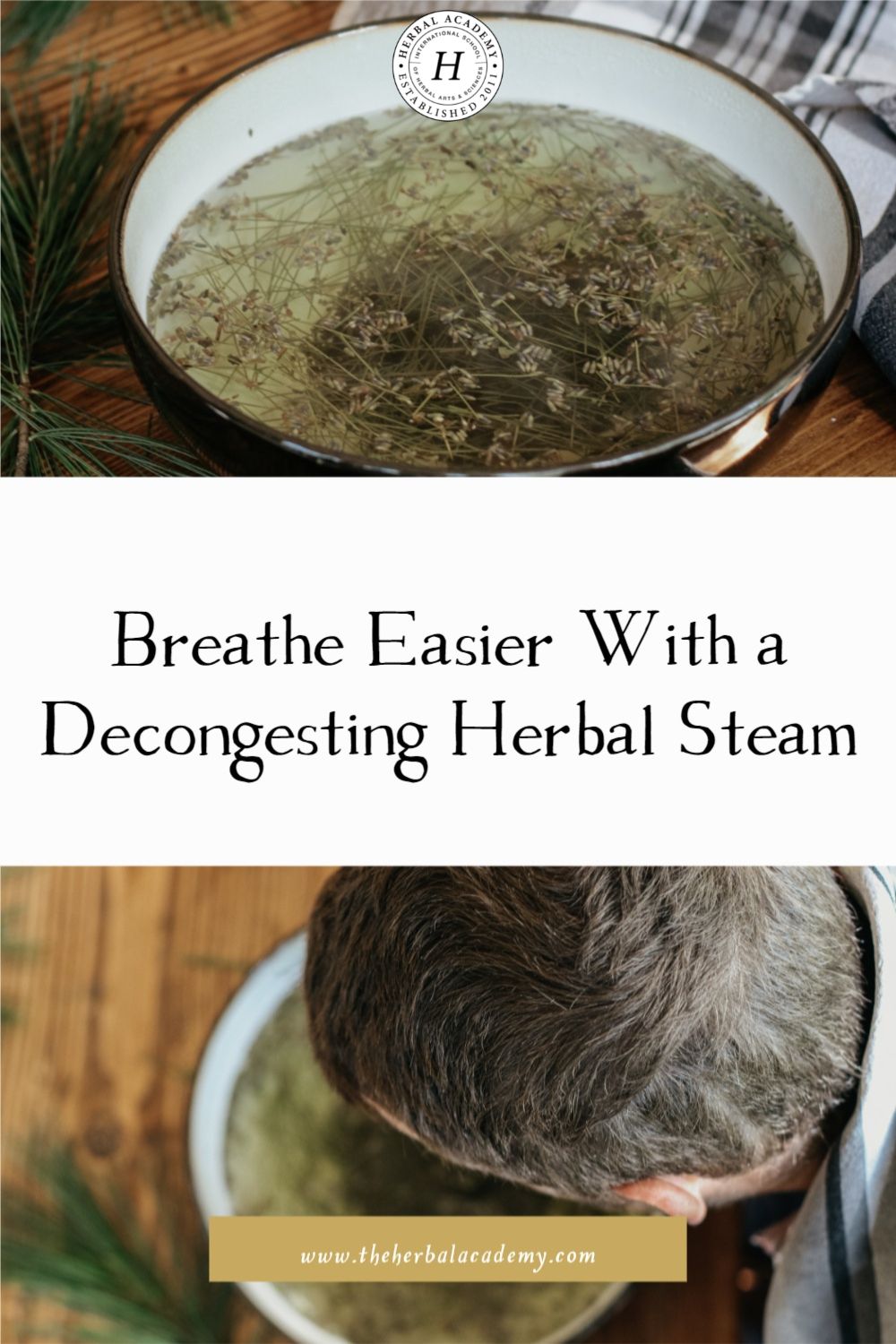 This post was written by The Hippy Homemaker, Christina, who loves to share what she's learning about green and eco-friendly living, natural health, aromatherapy, herbalism and more!
Save