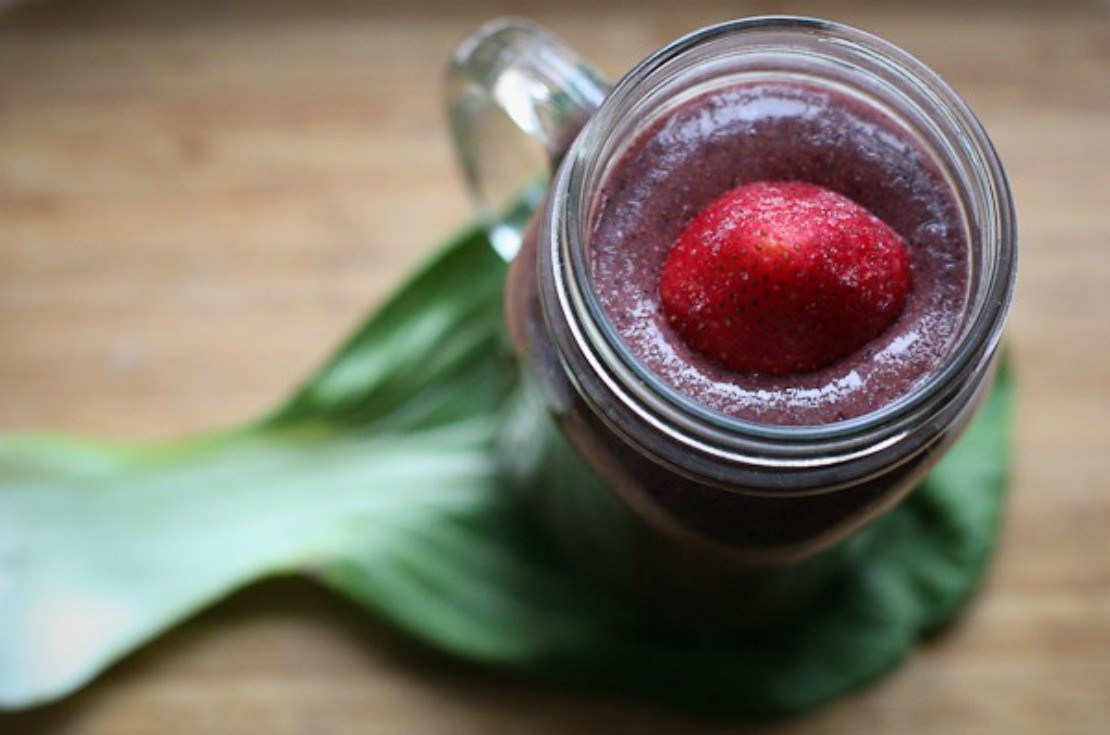 Berry Bok Choy Chia Smoothie
My go-to smoothie these days has a little secret: bok choy. Now, I love me some leafy greens, but since even I find it challenging to fit in the recommended servings all in one day, I fancy finding places for them wherever I can.
Bok choy is in the cabbage family and is high in calcium and vitamins A and C. In order to neutralize the enzyme myrosinase, which can inhibit thyroid function, it's best to steam your bok choy prior to consumption.
For smoothies I prefer baby or young bok choy as the leaves are more tender and mild.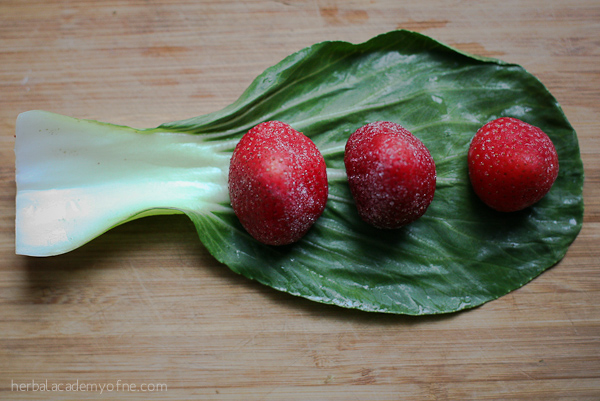 1 Cup water
2 Tablespoons Chia Seeds
4-5 Frozen peach slices
Half-cup or more frozen blueberries
5 frozen strawberries, or to taste
(Cherries are also delicious)
6 Baby Bok Choy leaves, lightly steamed
The finished smoothie has no cabbage-y flavor that I can detect, but since taste buds are different, you may need to experiment a little to find a berry–to–bok choy ratio that works for you.