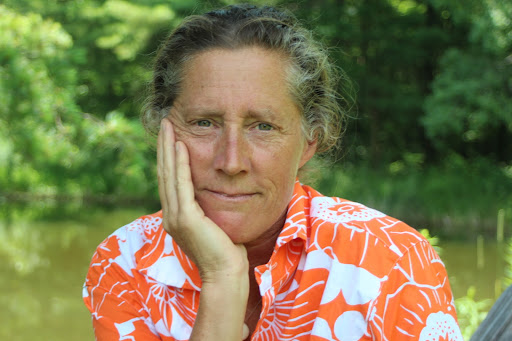 Biography
Tammi Sweet loves to teach. It's her superpower. She has a magical ability to connect with almost anyone when teaching and help them understand complex material.
"The thing that aided my learning was Tammi's enthusiasm, excitement & passion for what she was teaching." - A.C.
For over 30 years, Tammi has shared her gift of teaching at various colleges, massage schools and herbal schools throughout the country. Her background in physiology makes her an invaluable resource to developing herbalists and massage therapists alike, who want to deepen their foundation as practitioners.
In addition to her physiology expertise, Tammi is also a practitioner and teacher of herbal medicine. She is deeply influenced by her studies with accomplished herbalists, including Rosemary Gladstar, Pam Montgomery, Brooke Medicine Eagle,Tom Brown, Jr. and especially Stephen Buhner's pioneering work on the heart as an organ of perception.
In 2007, Tammi set out to "combine all the things I love into one curriculum and teach whatever I wanted in ways that made sense--on my own terms." So she and her partner Kris Miller launched the Heartstone Center for Earth Essentials.
At Heartstone, Tammi and Kris run two residential programs, an Herbal Apprenticeship and Journey of the Heart. They also offer online courses that integrate physiology and plant medicine with Tammi's love of teaching, such as her signature course Anatomy & Physiology for Herbalists. If you want more information on her "All Things Cannabis" world, check it out
here
.
Tammi's vision is for Heartstone to co-create a space with the land, where people can come "home," take refuge and find the sacred both on the land and within themselves and facilitate healing. When not teaching, Tammi loves to spend time alone and 'recharge' by exploring the land, writing, and hiking.