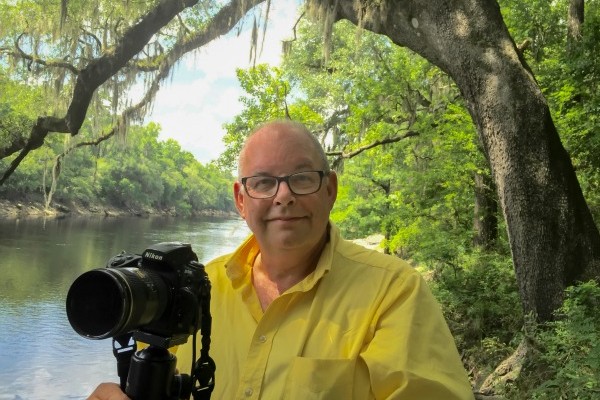 Experience
Herbalist, Author, Consultant, and Photographer
Biography
Steven Foster, 1957-2021

We at Herbal Academy had the pleasure of working with Steven Foster in the development of the Advanced Herbal Course, in which he delved into his deep knowledge and curiosity to explore the American Botanical Movement and Modern Allopathy & Holistic Healing. We were also delighted to source a number of Steven's beautiful photographs for the lessons, and genuinely enjoyed working with him.

Here is the bio Steven shared with us in 2015:
Describing her first visit with Steven in 1977, the late Harvard University botanist, Dr. Shiu Ying Hu (1908-2012), mused: "Our conversation reminded me of something that Confucius said two thousand years ago. 'In any company of three persons, there must be one who can be my teacher'. . . ." In 1974, at age 17, Steven began his career at the Sabbathday Lake, Maine, Shaker Community Herb Department—America's oldest herb business, dating to 1799. The four-year experience sparked his passion for the historical underpinnings of the human experience with plants, with a focus on American traditions. He left Maine in the fall of 1978, to work with Paul Lee at the Herb Trade Association and William James Association VISTA Herb Garden Project in Santa Cruz, California. Concurrently, he served as Botanical Editor of Well-Being Magazine. He moved to the Ozarks in late 1979 to work with wild foods maven, Billy Joe Tatum. Today he lives in Eureka Springs, Arkansas. "I took my first herb class with Herbal Ed Smith in 1975 (pre Herb Pharm). I've known Deb Soule since she was 15 and I was 17 years old. Susan Weed became my friend when I was a lad of twenty. Many people I worked with since 1978, including Mark Blumenthal, I met at an event at the Boston Tea Party Ship and Museum where we ceremoniously tossed sassafras bark into Boston Harbor in protest to the the FDA's legal action again Sassafras bark at the time. I've enjoyed knowing Rosemary Gladstar since 1978, too. This year—2015— marks my 42nd year immersed in things herbal. This "pinch me if it's real" herbal journey extends to all the people I've known on six continents; ultimately it's about how we serve and love others. We are one." Foster is President of Steven Foster Group, Inc., offering information and imagery on medicinal and aromatic plants. Steven serves on the Board of Trustees of the American Botanical Council, is Contributing Editor to HerbalGram and a member of the Honorary Advisory Board of the Lloyd Library and Museum in Cincinnati. Author or co-author of eighteen books, most recently as senior author and photographer of the 2014 edition of the Peterson Field Guide to Medicinal Plants and Herbs: Eastern North America with (Houghton Mifflin Harcourt, 1990, 2000 2014), with James A. Duke. Other titles include National Geographic's Complete Guide to Medicinal Herbs (2010, co-author and senior photographer), and A Desk Reference to Nature's Medicine (2006, with Rebecca Johnson), named a 2007 New York Public Library "Best of Reference." Steven also creates and maintains a stock photo library of over 250,000 botanical images.