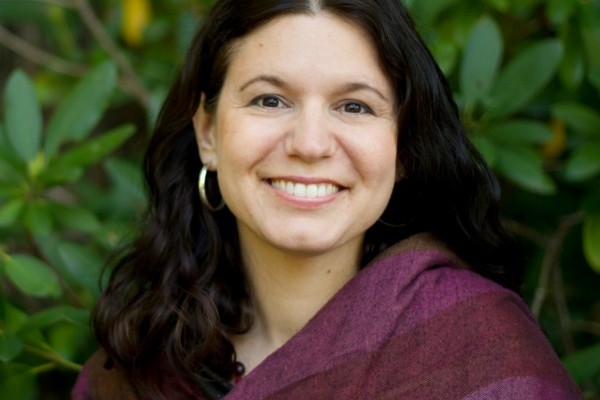 Maria Noël Groves, R.H., A.H.G.
Clinical Herbalist
Specialist In
Western Herbalism, Kitchen Herbalism, Evidence-Based Medicine, Folk Medicine, Food & Nutrition, Bioregional Herbalism, Flower Essences
Biography
Maria runs Wintergreen Botanicals Herbal Clinic and Education Center, nestled in the pine forests New Hampshire. She has been working with herbs for more than 20 years, is certified by Michael Moore's Southwest School of Botanical Medicine, completed studies at Sage Mountain, Heartsong Farm, and Lichenwood Herbals, and is a registered professional herbalist with the American Herbalists Guild. Maria's practice focuses on education and empowerment through classes, consultations, and writing with the foundational belief that good health grows in nature. She is the author of the award-winning, bestselling Body into Balance: An Herbal Guide to Holistic Self Care (Storey Publishing, 2016), a comprehensive 300+ page, full-color herbal wellness guide organized by body system that covers holistic anatomy, physiology, and pathophysiology written for the layperson. It includes how to use herbs, diet, and lifestyle to manage common health concerns and is loaded with gorgeous plant photography, illustrations, charts, herbal action boxes, and recipes. It's now used as required or recommended reading in several herbs schools across the country. Her forthcoming book Grow Your Own Herbal Remedies: How to Create A Customized Herb Garden (Storey Publishing, 2019) will teach readers how to grow their own herbs based on their specific wellness needs and how to make a variety of herbal preparations from the these plants. Maria is a former editor for Natural Health magazine and currently a regular contributor to Herb Quarterly and other holistic publications including Mother Earth News, Mother Earth Living, Taste for Life, Remedies Magazine, and the Journal of the American Herbalists Guild. She's a guest instructor for the Herbal Academy, Maryland University of Integrative Health, Massachusetts College of Pharmacy and Health Sciences, and various herb schools across the country. She's also the founder and past president of the NH Herbal Network Chapter of the American Herbalists Guild. Learn more about Maria and herbs at www.WintergreenBotanicals.com.