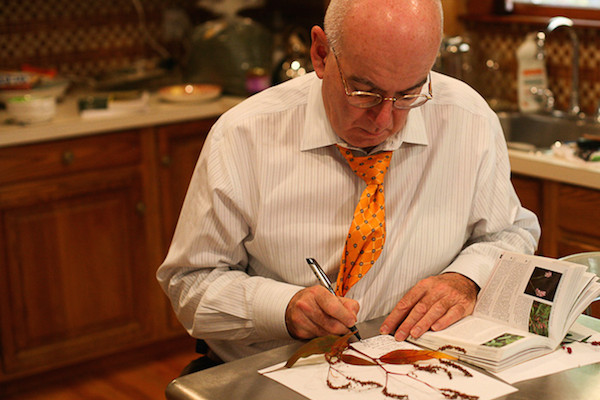 Dr. H. David Mitcheson, M.D., F.A.C.S., F.R.C.S.
Medical Doctor
Specialist In
Anatomy & Physiology
Biography
Born and raised in Northumberland, the most northerly region of the UK, Dr. Mitcheson grew up in a sea coast fishing village with beautiful woodlands and the moors and hills of the Cheviots. From an early age he and his Aunt Reta would explore the country side together. She was what he now recognizes as a natural herbalist. With great reverence and respect for nature, she would identify and gather fresh herbs that grew wild–herbs like mugwort, wild onion, plantain, dandelion and berries of all sorts. She was a masterful cook and understood how to use these harvested plants as food and medicine. Dr. Mitcheson learned how to identify herbs at the side of his aunt, and it was there that he grew the desire to learn more about plant life which has never left him. At the age of 15, Dr. Mitcheson became a bee keeper and wrote a botanical treatise titled, "The pollen loads of the honey bee."  Before attending medical school, Dr. Mitcheson received a diploma in botany with a distinction for his treatise; he also received a diploma in advanced biology. Today, along with his busy urological practice, he maintains a deep interest in botany and is currently working on a comprehensive compilation of the flowering plants of Horn Pond and Horn Pond Mountain. Dr. Mitcheson teaches botany as well as anatomy at the Herbal Academy.