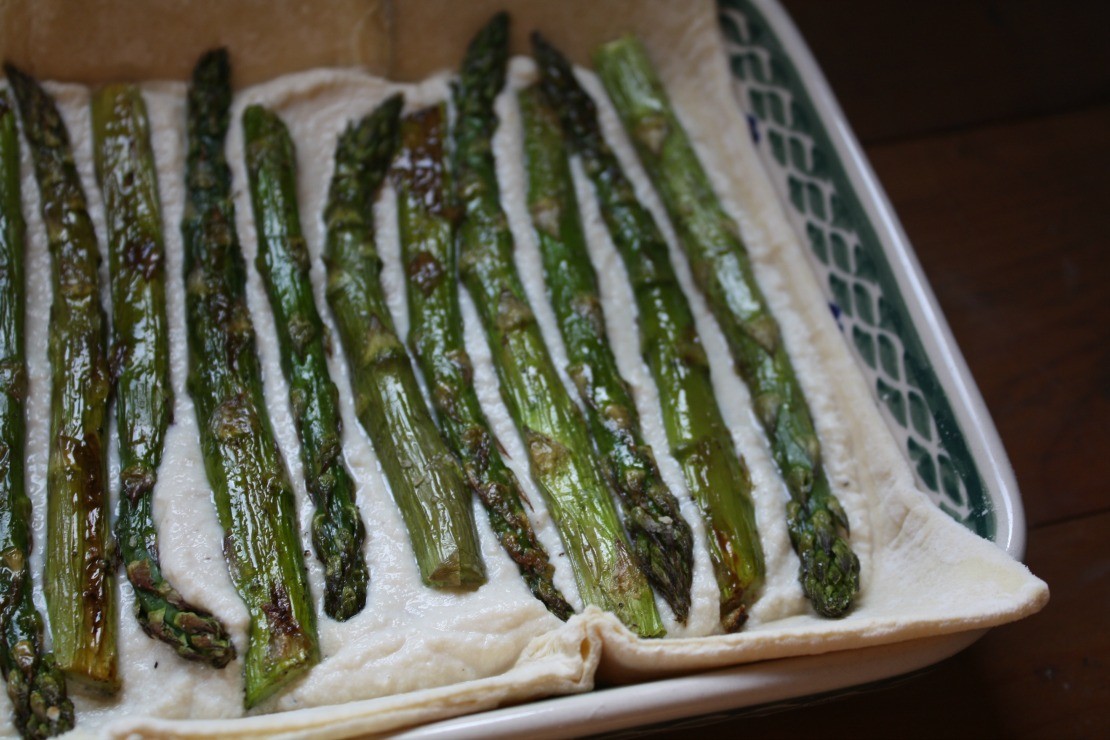 Asparagus Tart with Pear Cream Ricotta and Balsamic Date Glaze
What is one sure sign that spring is here?
The abundance of asparagus in grocery stores and markets!
This beautiful veggie is symbolic of a seasonal shift in cooking. Whether it's simply roasted with garlic and herbs, peeled into ribbons for salads, or gracing a gorgeous tart, asparagus is in full bloom this time of the year.
Below, you'll find a recipe for a simple, dairy-free pear and tofu cream sauce that pairs perfectly with roasted asparagus and a tangy balsamic glaze in this appetizer-esque tart. I hope you enjoy this seasonal dish and make the most of this spring veggie!
Asparagus Tart with Pear Cream Ricotta and Balsamic Date Glaze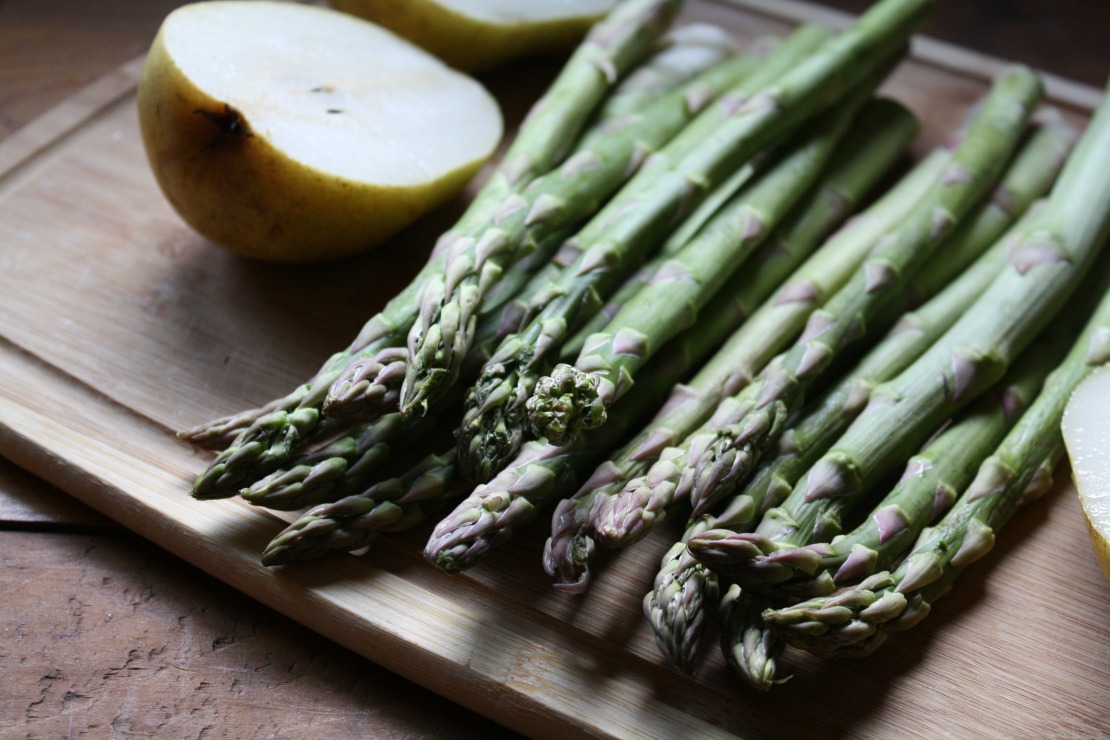 Asparagus Tart with Pear Cream Ricotta and Balsamic Date Glaze
Ingredients
1 sheet organic puff pastry, thawed
1 bunch asparagus, trimmed
1 block, organic extra firm tofu, pressed and drained
3 ripe D'Anjou pears, peeled and cubed
¾ cup water
Juice of two lemons
2 tbsp nutritional yeast
Olive oil, sea salt and black pepper
BALSAMIC DATE GLAZE
1/3 cup balsamic vinegar
¼ cup water
¼ cup olive oil
8 Medjool dates, pitted and chopped
Directions
Preheat oven to 400 degrees
Toss asparagus with a little olive oil, sea salt and black pepper
Lay on a baking sheet and roast at 400 degrees for 20 minutes, turning halfway through
Meanwhile, lay thawed puff pastry on a 8 X 11 baking dish
Add pears to a pot of water with water and lemon juice-bring to a boil, then cover, and let simmer on low heat for 10 minutes, or until pears are tender
Drain pears and add to food processor
Add in tofu, nutritional yeast and a little salt
Pulse until a creamy consistency is achieved
Spread mixture over puff pastry and then top with roasted asparagus spears
Bake at 400 degrees for 30 minute
Meanwhile, blend together all ingredients for balsamic date glaze until smooth
Once tart is cooked, let cool, serve, and then drizzle with glaze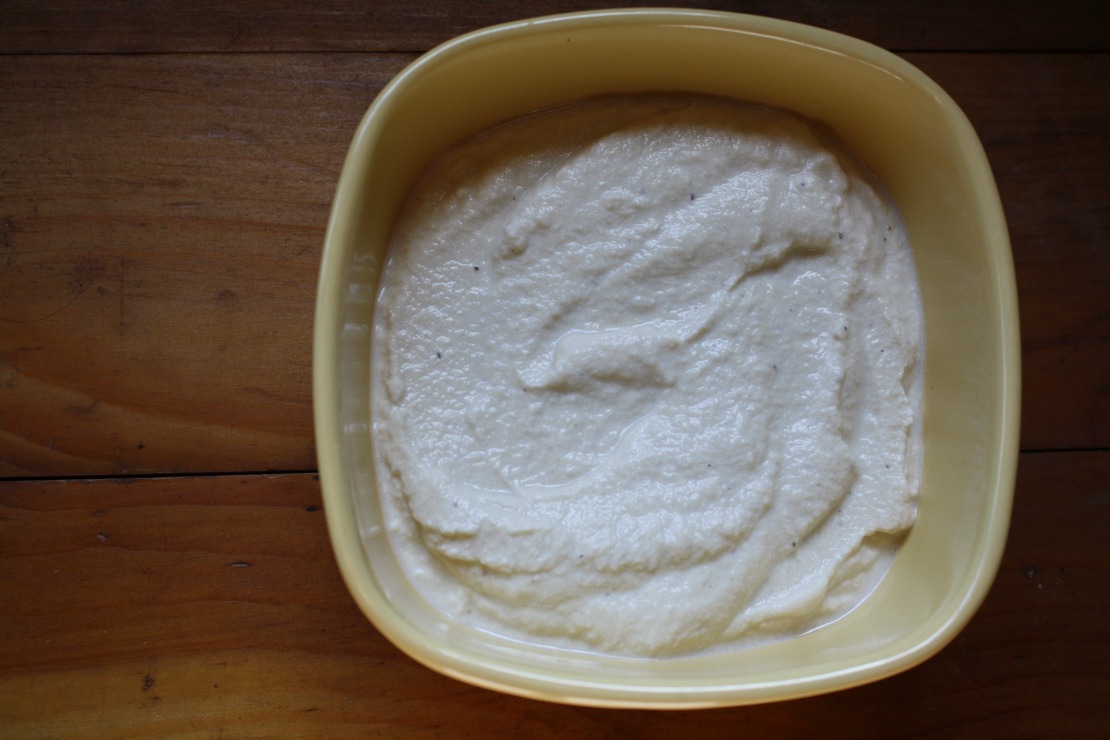 What's your favorite asparagus recipes during spring?