LAST CHANCE TO REGISTER – TINCTURE MAKING 101 COURSE closes November 30th!  ENROLL HERE to reserve your seat in this new course!
Video: Botanical Dyeing with Calendula and Marigold
Have you always wanted to learn how to dye with plants?

In this free project webinar, you'll learn how to transform a set of organic cotton napkins from a simple white to a sunshiney, golden yellow using calendula petals and marigold powder. Hosted by Herbal Academy team member Heather Skasick, you'll explore the materials you'll need to get started and watch an overview of the dyeing process, including tips on how to scour and mordant your fabric so it retains the beautiful, floral-infused color.

Add your email address to the form below to watch this free video by July 17. After July 17, this free video will only be available to students in the Natural Dyes Workshop.
Sign up below to watch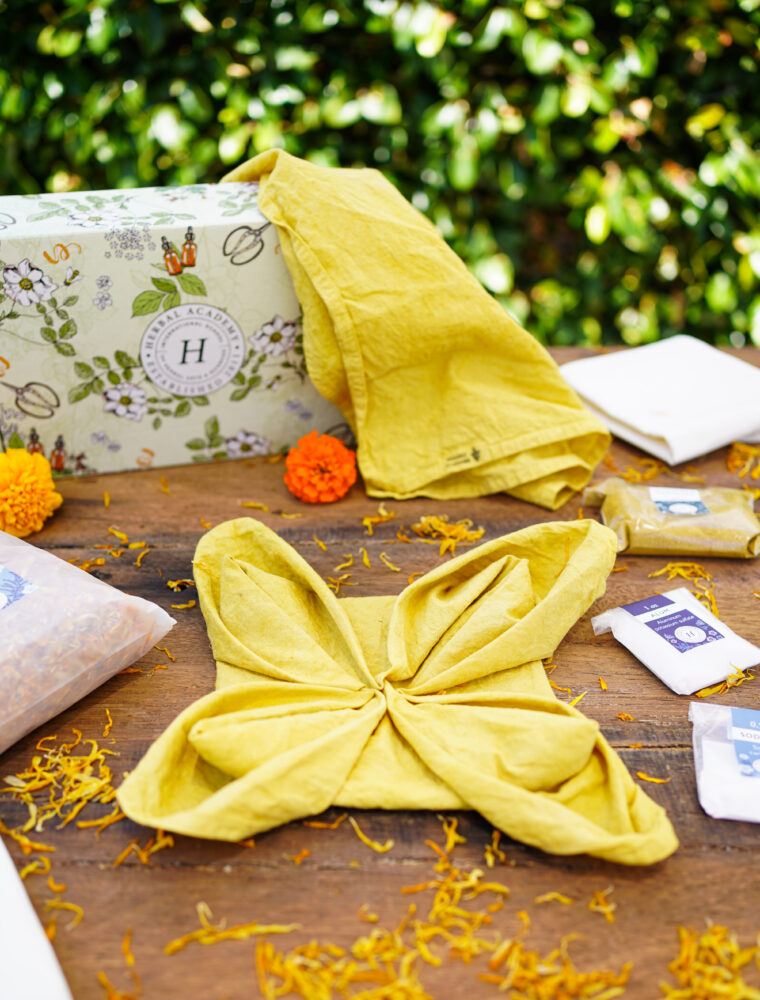 © COPYRIGHT THE HERBAL ACADEMY