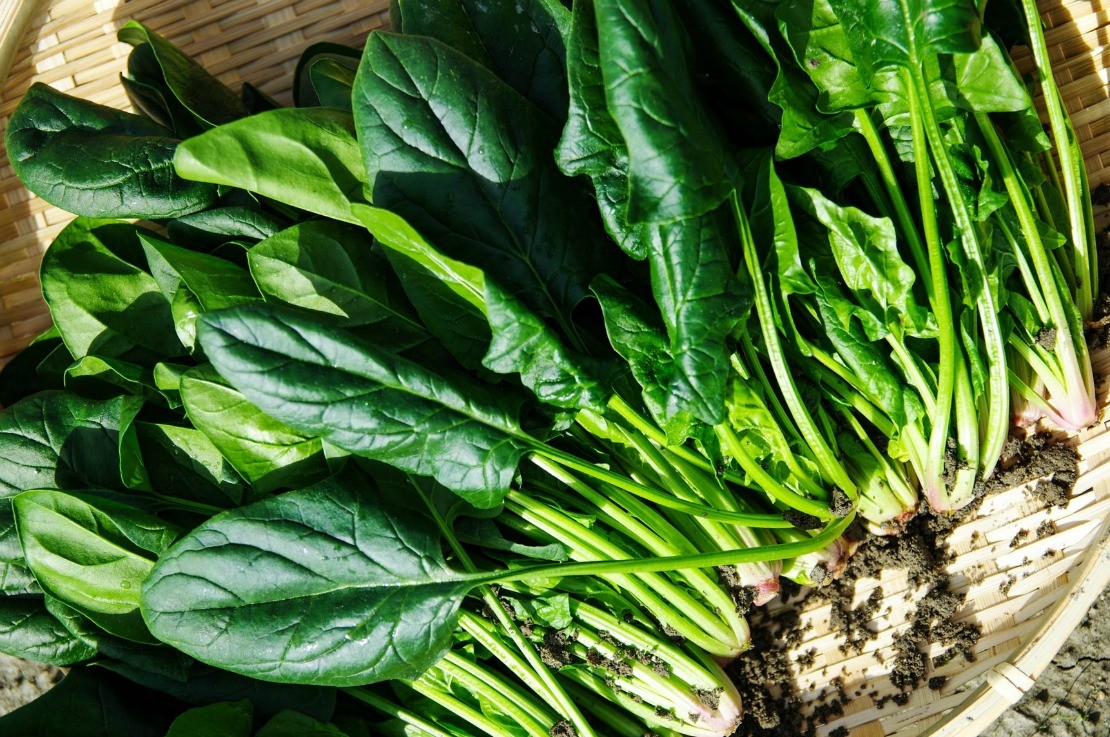 Greens and Roots on a Bed of Warm Quinoa
There is nothing more delicious than vegetables right out of the garden. With this quinoa salad recipe you can use whatever you have on hand from your latest CSA pick up, your garden or the vegetable crisper. The satisfaction you feel from eating this salad comes from the texture, taste and temperature. This mixture of greens and roots rests on a warm bed of quinoa making it a delightful meal for lunch or dinner.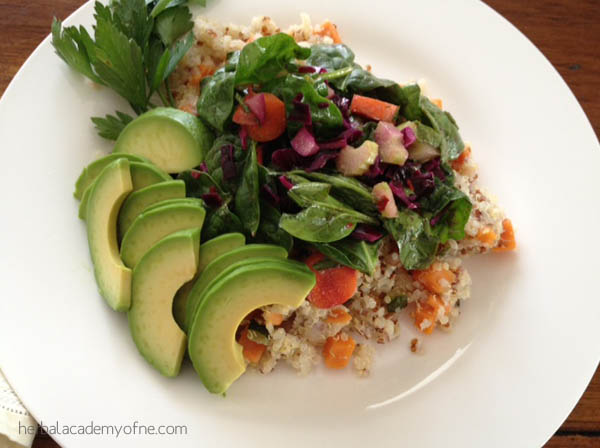 Ingredients:
Quinoa or brown rice cooked
Assorted vegetables picked, cleaned and chopped
Garlic vinaigrette
Cook quinoa or brown rice and set aside. Chop vegetables and mix with garlic vinaigrette.
Vinaigrette Ingredients:
2 cloves raw garlic, peeled and crushed
1 tsp. Dijon mustard
6 Tbsp. red wine vinegar
¼ Cup extra virgin olive oil
Himalayan pink salt and fresh ground pepper to taste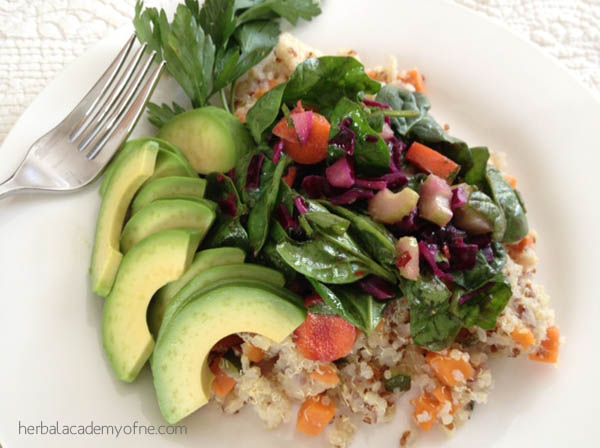 Directions:
Place two garlic cloves in a wooden salad bowl and crush using two forks, grind the cloves between the tines. Add one tsp. Dijon mustard to mix with the garlic. When the garlic and mustard are well mixed add salt and freshly ground pepper, pour in the red wine vinegar and stir.  Blend the olive oil into the mixture by drizzling it in a little at a time. The dressing will bind and become smooth and velvety.
Place the chopped vegetables in with the dressing and toss. Put a generous mound of warm quinoa or brown rice on a plate and top with salad. Avocados, nuts or sliced apples add a lovely flavor to this salad.
Enjoy!