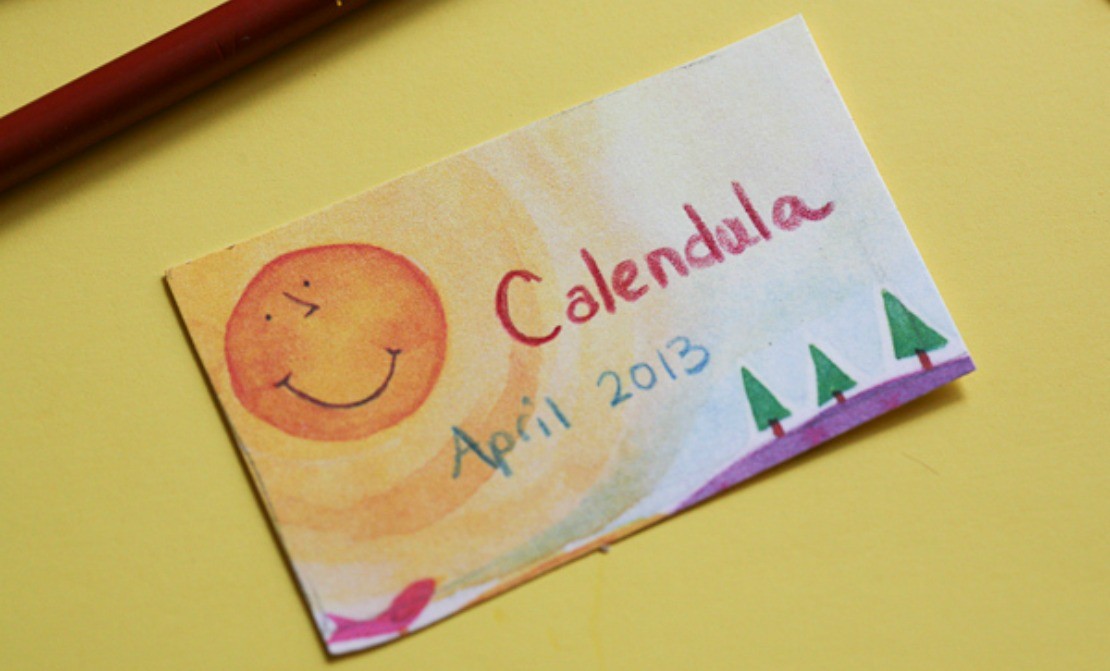 Upcycling for the Herbalist
If you're sentimental like me, you likely have a stack of greeting cards stashed away that you can't bear to part with – not only because of the messages inside, but because they have lovely colors and designs.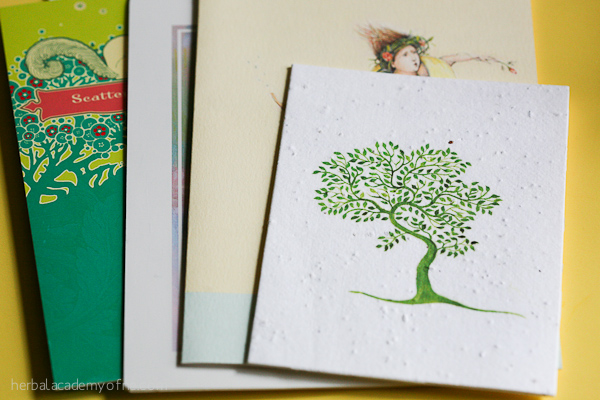 In a spring-cleaning mood this morning, I regarded a stack of last year's birthday cards to decide their fate. One card from my friend Jeanette featured a watercolor sun, a warm calendula-yellow. Instead of recycling, I decided to upcycle that calendula-yellow sun as a label for my new jar of calendula flowers and use the rest of the card for other herbs.
Upcycling is a concept that converts unusable or useless objects or materials into other more useable or valuable items. Instead of using more natural resources to create new products, materials can be converted into other items: you may have seen bags made from tires, or jewelry from records. This concept aligns well with the spirit of herbalism: respect for the planet and not taking more than you need.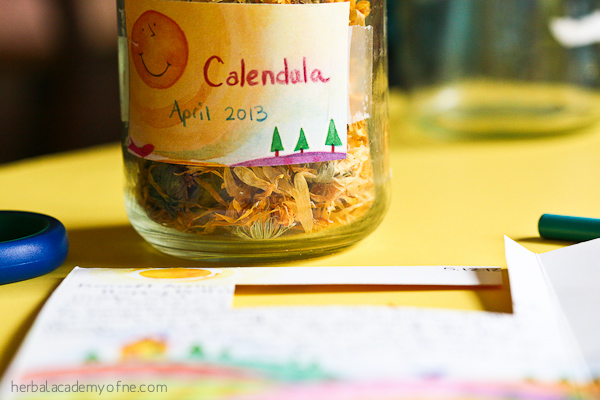 Herbalism is about beauty as much as it is about healing, so why not take a little time to prettify your herbal apothecary?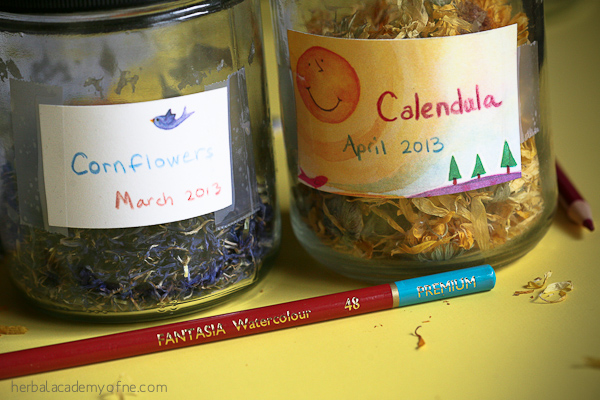 Other upcycling concepts I've combined with herbalism include using old cotton ripped shirts as material for herbal pillows and sachets.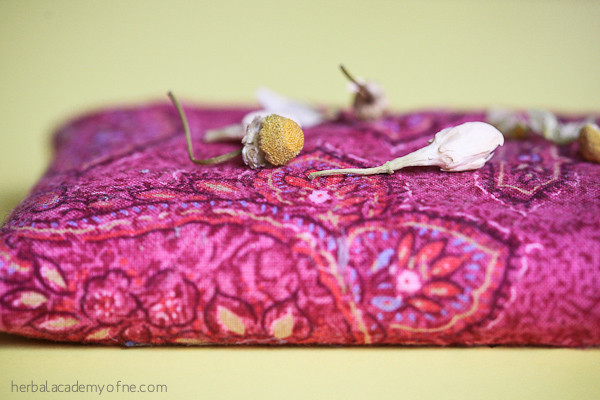 I would love to hear your upcycling for herbalism ideas – please share in the comments below!