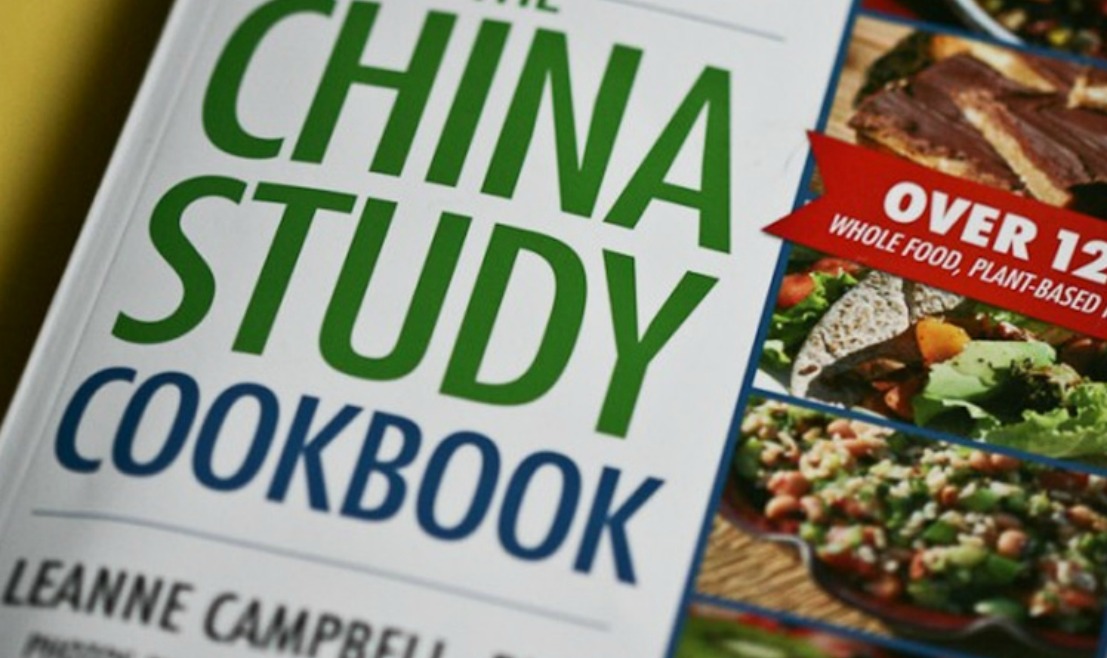 The China Study Cookbook Review & Giveaway
What one chooses to eat is often based on emotion and addictions, unconscious habits, and unquestioned cultural mores. Because how we eat affects not just our bodies, but the quality of our land, water, and air; human rights; and other beings, lifting food and diet out of the realm of the unconscious and into the light of inquiry is a step in the right direction.
The current age abounds with diets and eating plans that are the polar opposite of each other, further confounding an already confused public. However, there is no question that adding more whole plant foods is beneficial for most people.
Abundant evidence on the benefits of plant-based eating has inspired a wealth of cookbooks, making delicious, nourishing, plant-based eating easier than ever before.
The China Study Cookbook, by Leanne Campbell, is one of these books, with recipes based on the research presented by her father in The China Study, which is a survey on the comprehensive results of broad range and long term studies on the benefits of traditional, plant-based diets.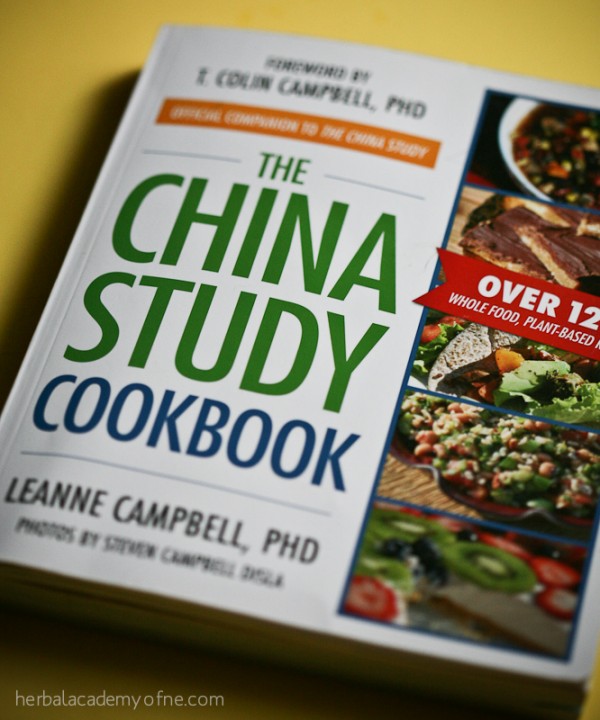 With clear, precise directions, not-too-complicated recipes, and a photo on almost every page, Campbell's book demystifies plant-based cooking and makes healthy eating accessible to everyone. Campbell also includes advice on the best ways to store and prepare vegetables to retain their vitamins and beneficial properties—handy information I haven't seen in other cookbooks!
The book also includes a chapter on transitioning to a plant-based diet, and another on raising children to consume whole, plant-based foods.
While this cookbook is not a diet book or anti-fat, Campbell's recipes eschew processed oils in favor of whole sources of healthy fats like avocados, legumes, seeds, and nuts. Readers are directed to sauté not with oil, but with vegetable stock, which adds flavor and minerals. Sugars are used sparingly.
Beginning with recipes for breads and muffins, like Sensational Herb Bread and Quick Apple Loaf, a breakfast section follows with dishes ranging from sweet options like fruit smoothies and Pumpkin Pancakes, to savory fare like breakfast burritos.
Appetizers and salads, a soup section, and a chapter on sandwiches precede the extensive entree section, which offers up mouthwatering items like Sweet Potato Enchilada, Pumpkin Gnocchi with Italian Vegetable Sauce, and Zucchini Crabless Cakes. To get a taste of what's inside, check out this delicious asparagus crepes recipe.
The China Study Cookbook is partnering with us for a cookbook giveaway! Use the Rafflecopter below to enter before midnight on Sunday, August 4 for your chance to win.
Books and resources listed in the Herbal Bookshelf, as well as in references, citations, and book reviews on the Herbal Academy website may contain titles and language that include words and phrases such as "healing," "treat," and "medicinal." Herbal Academy web pages that include book reviews, products, references, citations, periodicals, or other publications and links should not be construed as medical claim, diagnosis, or treatment. The Herbal Academy is not responsible for the content of these outside resources. The Herbal Academy makes neither medical claim, nor intends to diagnose or treat medical conditions.