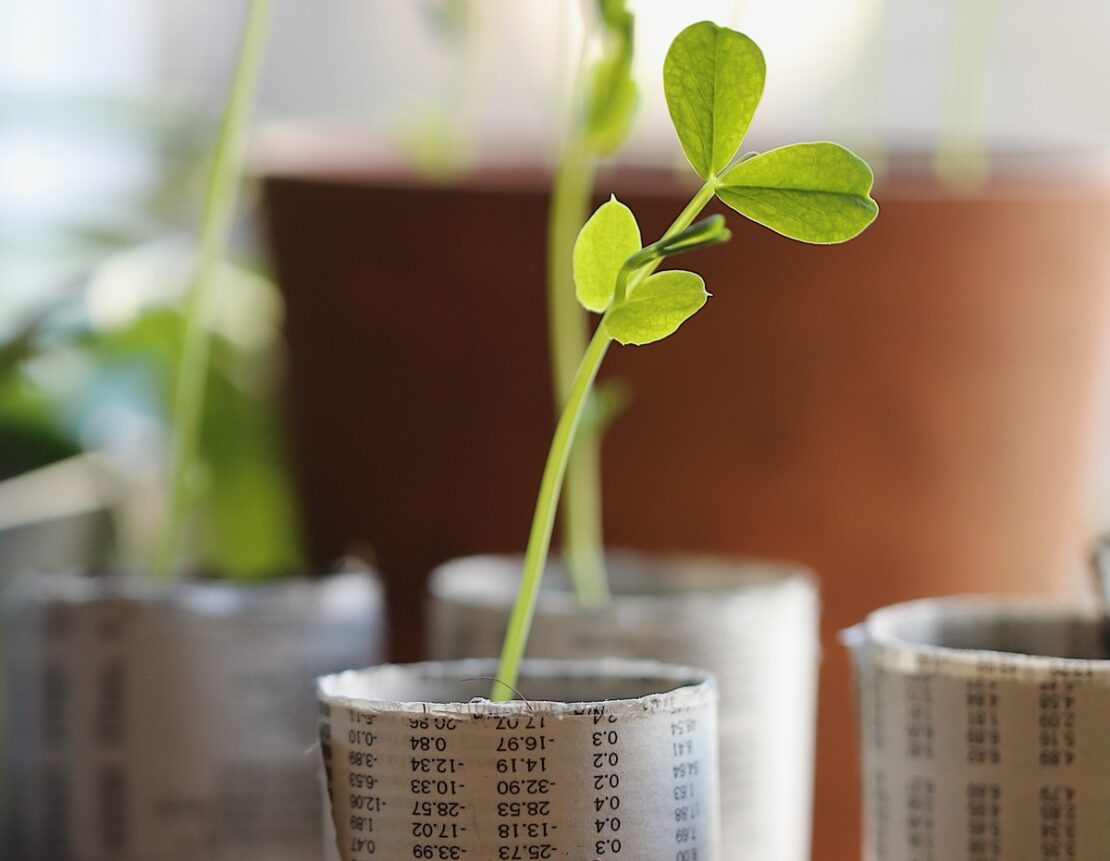 How to Make Newspaper Seedling Pots for Your Garden This Year
Growing food in your backyard (or even on a porch or windowsill) is one of the simplest and most rewarding ways to nourish yourself, be self-sufficient, and connect with nature in a hands-on way. The following excerpt is taken from Gardening for Everyone by sustainability expert Julia Watkins which shares everything you need to know to grow your own vegetables (including DIY newspaper seedling pots), fruits, and herbs (as well as wildflowers and other beneficial companion plants).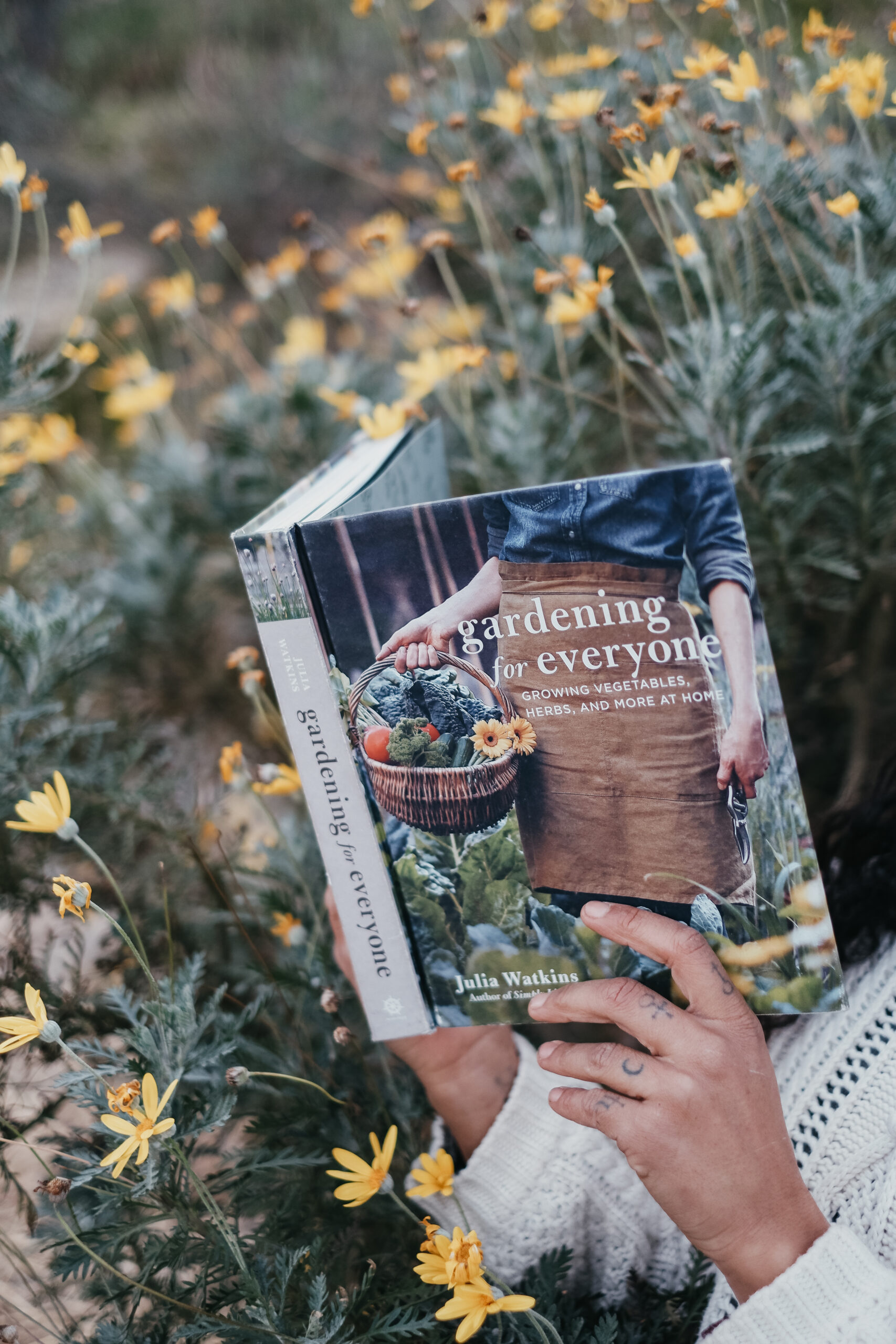 From Planning to Planting to Harvest, Your Guide to Creating and Growing a Bountiful Edible Garden
The book covers all the nuts and bolts of creating and caring for your garden—from putting plans to paper to enjoying your harvest—including an essential gardening primer: demystifying annuals vs. perennials, cold-weather vs. warm-weather veggies, and profiles of favorite crops. Throughout, Julia offers tips for creating an eco-friendly and sustainable garden (such as vermicomposting, no-till "lasagna" gardening, saving seeds, and attracting pollinators), plus some fun and unexpected DIY projects like how to build a bean teepee, craft wildflower seed paper, and make refreshing herbal lemonade ice pops.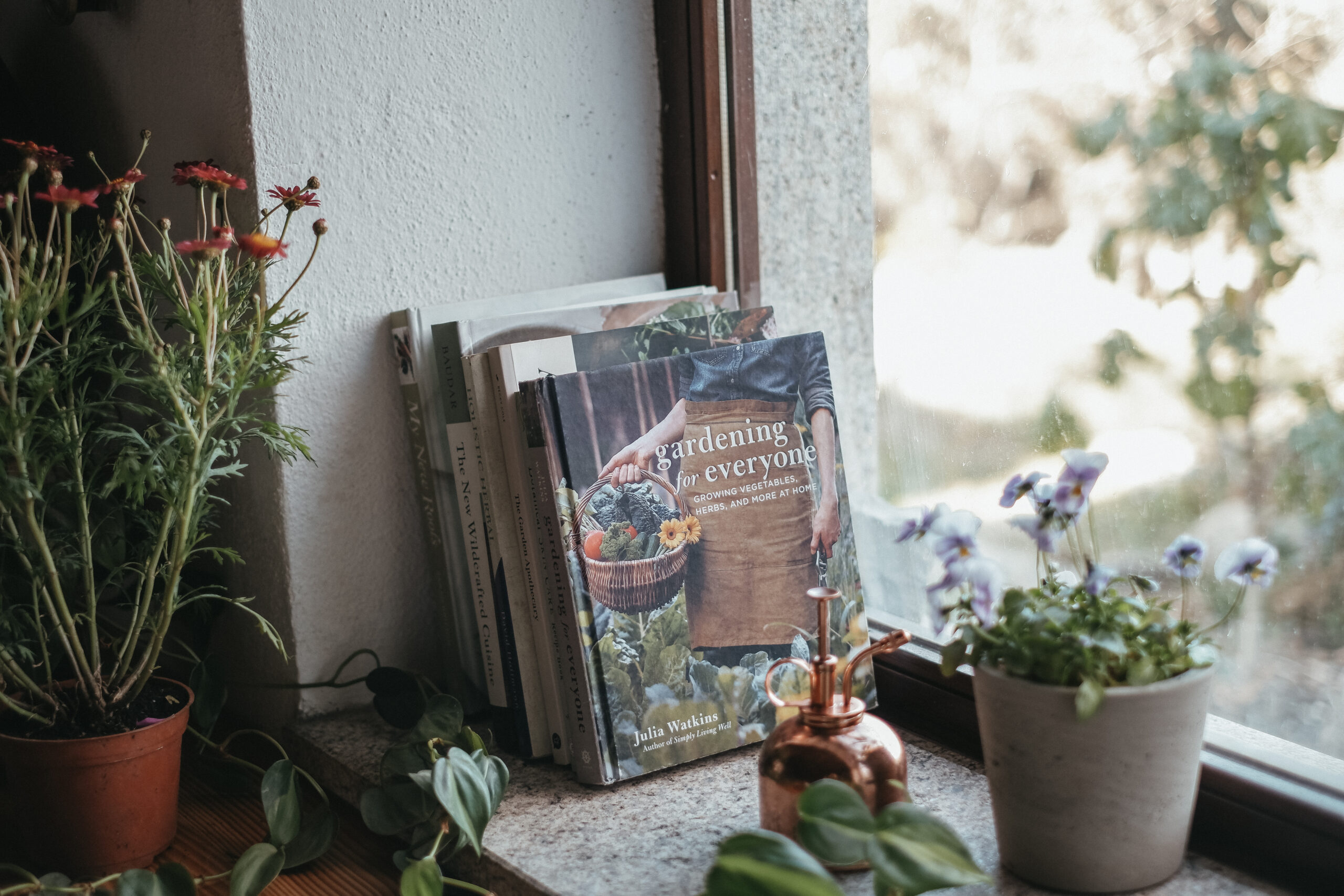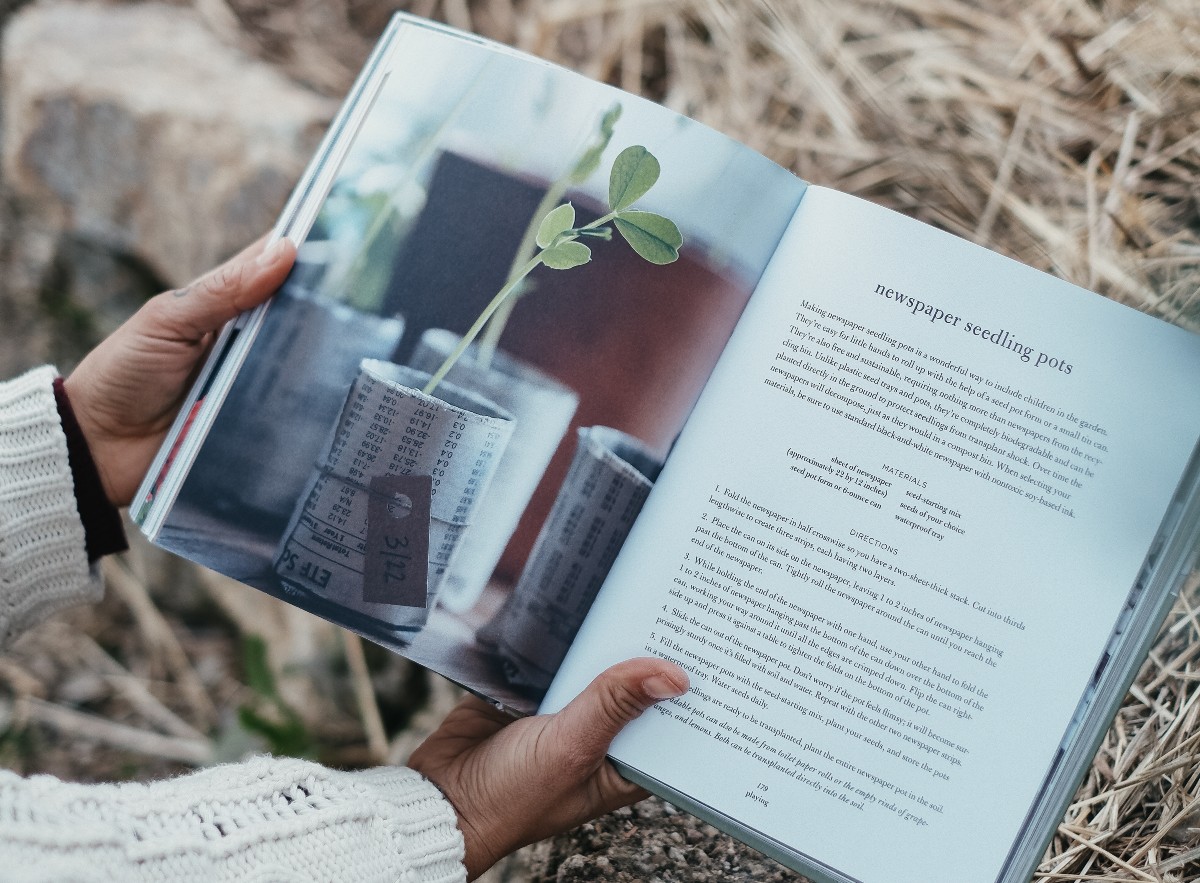 Newspaper Seedling Pots
Newspaper seedling pots are a wonderful way to include children in the garden. They're easy for little hands to roll up with the help of a seed pot form or a small tin can. They're also free and sustainable, requiring nothing more than newspapers from the recycling bin. Unlike plastic seed trays and pots, they're completely biodegradable and can be planted directly in the ground to protect seedlings from transplant shock. Over time the newspapers will decompose, just as they would in a compost bin. When selecting your materials, be sure to use standard black-and-white newspaper with nontoxic soy-based ink. Most newspapers are made this way, and chances are yours are too, but if you're concerned, you can always call the local paper to double check.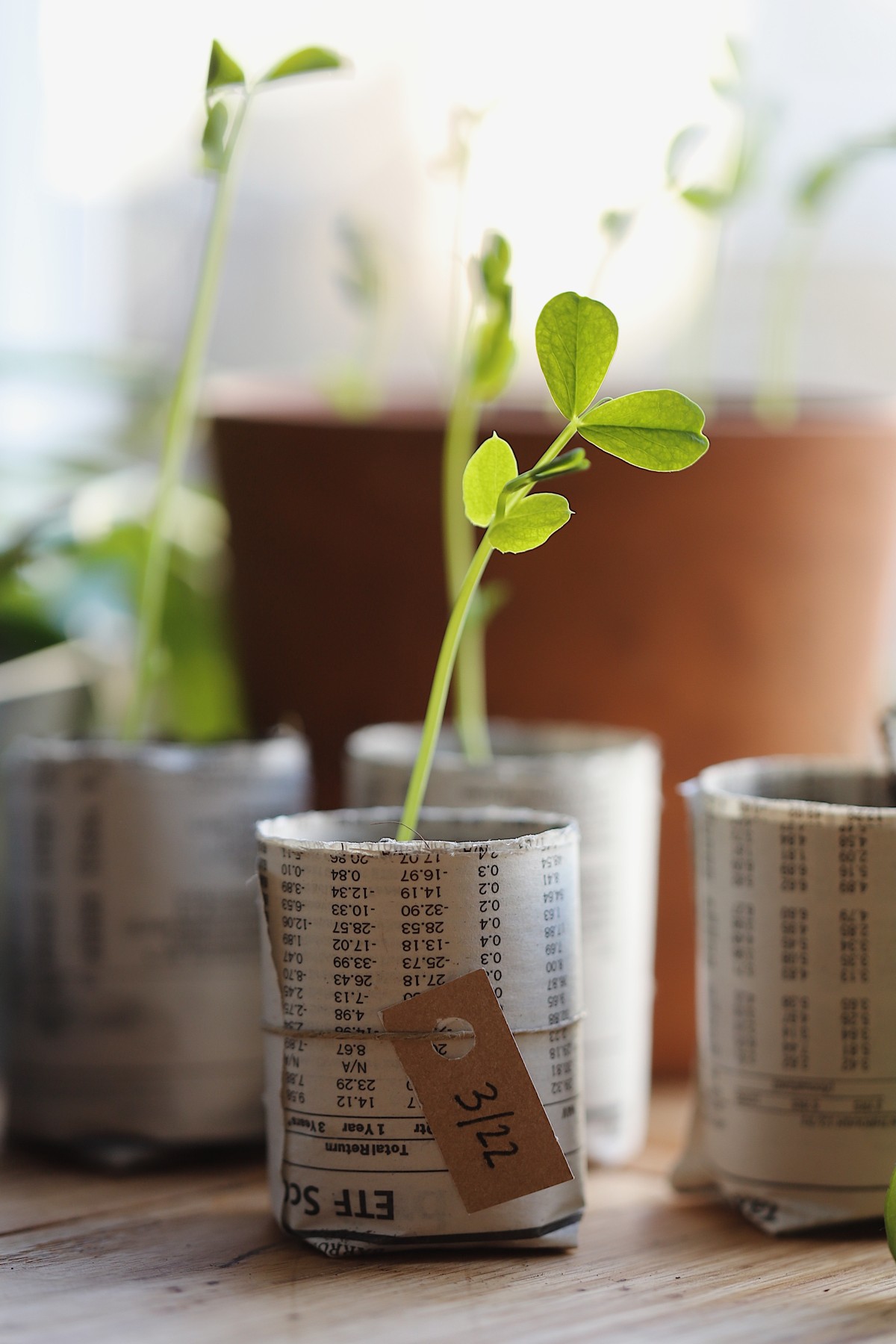 Newspaper Seedling Pots
Ingredients
sheet of newspaper (approximately 22X12 inches)
seed pot form or 6-ounce can
seed-starting mix
seeds of your choice
waterproof tray
Directions
Fold the newspaper in half crosswise so you have a two-sheet-thick stack. Cut into thirds lengthwise to create three strips, each having two layers.
Place the can on its side on the newspaper, leaving 1 to 2 inches of newspaper hanging past the bottom of the can.
Tightly roll the newspaper around the can until you reach the end of the newspaper.
While holding the end of the newspaper with one hand, use your other hand to fold the edge of the newspaper down over the can, working your way around it until all the edges are crimped down. Flip the can right-side up and press the can against a table to tighten the folds on the bottom of the pot.
Slide the can out of the newspaper pot. Don't worry if the pot feels flimsy; it will become surprisingly sturdy once filled with soil and water. Repeat with the other two newspaper strips.
Fill newspaper pots with soil, plant your seeds, and store in a waterproof tray until ready to transplant to the garden. Water seeds daily.
Once your seedlings are ready to be transplanted, plant the entire seedling pot in the soil.
Tip: Biodegradable pots can also be made from toilet paper rolls or the empty rinds of grapefruits, oranges, and lemons. Both can be transplanted directly into the soil.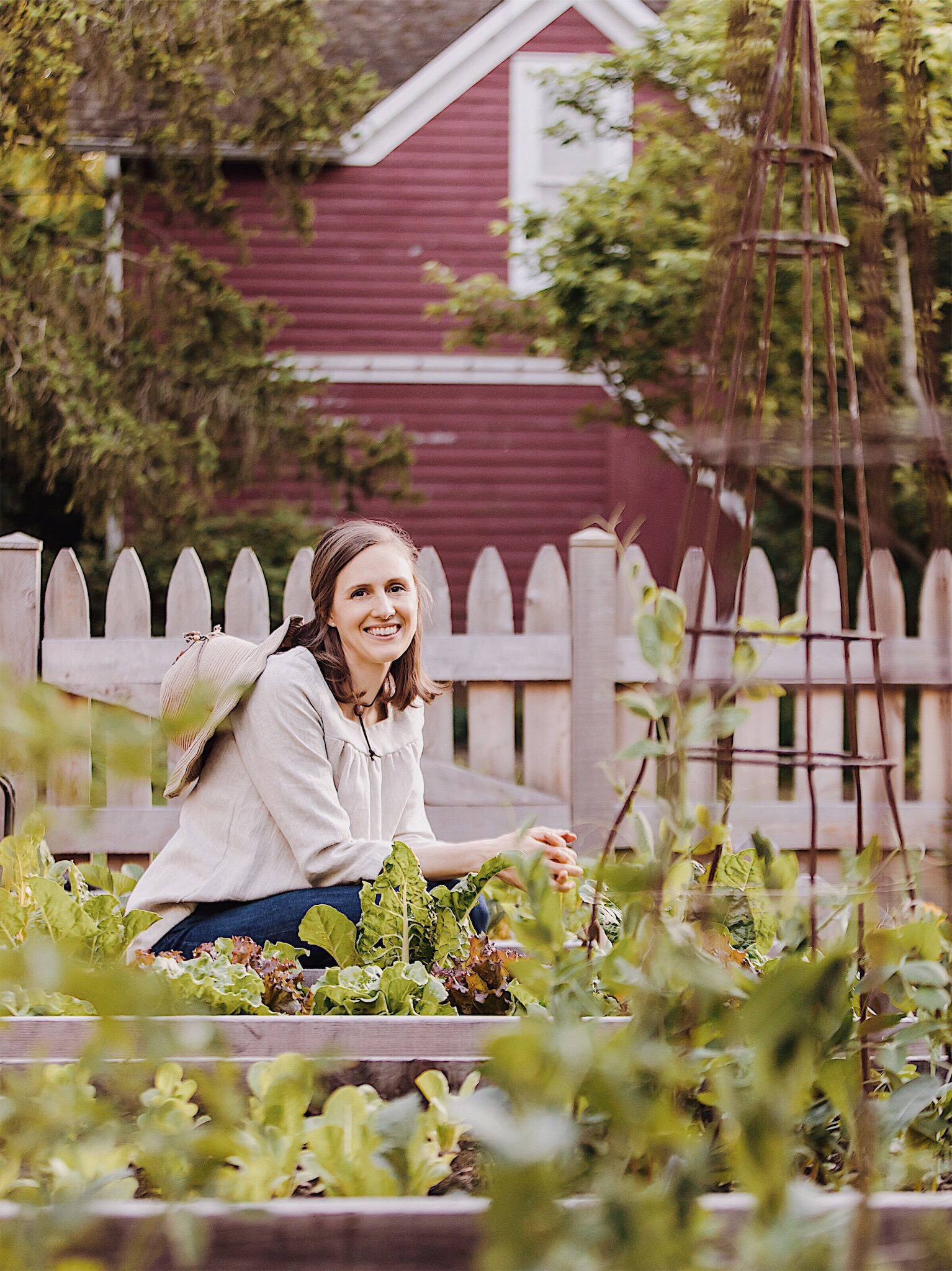 Julia Watkins is the author of Simply Living Well and Gardening for Everyone and the creator of the popular Instagram account @simply.living.well, where she shares about living simply, slowly, and sustainably. A lifelong lover of the natural world, Julia has worked in environmental and natural resource management for most of her life and has a graduate degree in conservation science and policy from Duke University. Julia and her husband are the co-founders of Lookfar Conservation, a nonprofit that supports conservation and restoration projects in Africa and Latin America. When she's not experimenting with new recipes and remedies, you can find her in her art room crafting with her children or in her garden growing veggies, herbs, and edible flowers. Julia lives with her family in an old farmhouse on the north shore of Chicago.